What's it really like to live in Bishkek for a semester? Staying long-term in a city is much different from just vacationing there. You'll need to navigate more of the practical, everyday services of the city and budget to include more miscillanious and long-term expenses. Thus, this guide covers everything from haircuts to pharmacies and from gyms to computer repair. Its advice comes from SRAS staff on the ground in Bishkek as well as graduates of SRAS Programs in Bishkek.
A Practical Introduction to Bishkek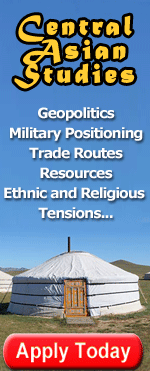 Bishkek is set amid the rolling hills and soaring mountains of Kyrgyzstan, a country rediscovering its identity and its long history, filled with nomadic traditions. Kyrgyzstan is also maintaining its heritage of bilingualism: Kyrgyz is common in homes while Russian is most common on city streets.
For students of Central Asian Studies, Bishkek is an excellent vantage point for understanding a region that is growing in geopolitical and economic significance. For anthropology students, Bishkek is fascinating: a society that has seen both rapid development and the preservation of traditional nomadic lifestyles. For students learning the Russian language, Bishkek offers a unique, immersive, and highly affordable experience.
Kyrgyzstan is a relatively poor country. Although Bishkek is green and pleasant to walk in, you will notice uneven sidewalks and potholes, unpainted concrete buildings, and often poor street lighting. At the same time, the people are generally friendly and the taxis are cheap via apps like Yandex Taxi, meaning that you don't have to walk alone at night.
Bishkek is sunny most of the year, with a few grey winter months. Bring a good hat and sunscreen. Between ice in winter, bumpy walkways, and numerous outdoor adventures, you'll also want boots with good traction. Summers are hot and air conditioning is not standard. Bring light clothes and a swim suit. Winters are cold. Heat is provided by city-wide systems, but you'll also want to come prepared to spend a lot of time outdoors, with the ability to dress in layers.
Bishkek is friendly and fascinating. It's surrounded by beautiful nature to explore. While its recent history has been turbulent, its people remain open, proud of their heritage, and ready to build a better future.
Budgeting Basics for Bishkek
Students in Bishkek report spending about $30-50 a week average over the course of their stay. This covers groceries, eating at the university cafeteria, city transport, eating out, school supplies, modest weekend entertainment, and other general living expenses. Note that this guide assumes 80 som is about $1.00. Prices current as of June, 2022.
Packing beforehand: Bring clothing appropriate to the region (tank tops or other skin revealing clothes should be avoided), gifts for friends and/or host families are encouraged, a water bottle with a filter, and any prescription medication you are taking in amounts to last the duration of your time abroad. Check our packing guide for more information on preparing for your trip.
Card Fees. Call your banks and credit cards! Let them know the dates you'll be abroad, otherwise, they tend to shut them off when they appear abroad – assuming they've been stolen. Note that most US banks will charge fees for every transaction you make abroad. $5 and/or 3% for every ATM withdrawal, for instance, is common. Make sure you understand these fees and factor them into your budget. See our Guide to Managing Cash Abroad for more information.
Recommended Banks/ATMs: You'll want to be careful about what ATMs you use in Bishkek. Those run by Demir Kyrgyz Bank all offer exchange, ATM, and cash advance. The Kazkommerzbank ATMs, including the one at TsUM, are also a safe bet. Optima Bank is also a great and safe option with some of the lowest fees.
Flexibility: You should always plan some flexibility into your budget. There will always be expenses that you didn't plan for – a new umbrella, a better coat, a short trip that a new friend invites you on that is too good to say no to, you get the point.
Food and Shopping in Bishkek

Average weekly total food spending: ~$15-$25 per week
Groceries: London school students who stay in the main dorms usually shop at the large, nearby Vefa center. The dorms have a refrigerator, range, and microwave, but no ovens. Most groceries are quite cheap, though they add up fast if you buy imported items like peanut butter (about $3.50 for a jar, which feels expensive after you've been living in Bishkek for a while). Milk runs $0.50-$1 per quart. A lepyoshka (a round bread) will run you around 30 cents. A 400-gram bag of pasta is also about 30 cents. Apples range from 70 cents to $2.50 per kilo. Five-liter bottles of water (if you didn't bring a water filter bottle) run for about 75 cents. It is cheapest to shop at the bazaar, where products such as fruit, vegetables, and nuts are higher quality and sold in bulk. Average weekly grocery bill: $7-11 per week (lower for home stays).
University Cafeteria: The London School Canteen is the cheapest lunch option around the area. Each meal will cost you $1-2. Average spending at canteen: ~$7 per week.
Coffee: One can buy a decent coffee for $2 from chain cafes such as Sierra and Giraffe. Tea and coffee are much cheaper in locally run cafes, where a pot of tea can be bought for $1 or less.
Eating out: Samsi (pastries stuffed with meat or other fillings) at one of the many street stalls around town go for about 50 cents. You can expect to spend anywhere between $3 and $7 for dinner, depending on quantity (portions are much smaller than in the US) and location. If you want to spend less, it usually means getting less food, as opposed to just going to a cheaper restaurant: if you want an American-size meal, you'll need at least an appetizer and a main, most likely, if not more. Main courses are usually somewhere around $3 or $4; bigger, meatier entrees are a little more, noodle-y ones a little less. Most restaurants include a 15% tip in the bill, though watch out, as some don't include it at all.
Student Reviews of Shopping and Eating Out in Bishkek
Transport in Bishkek

Average weekly transport spending: (dorms) ~$1-2 per week;  (home stay) ~$3-6 per week
The London School Dorms are adjacent to the school, so transport is not a daily need for dormitory students. For homestays, it will be a daily need. The most commonly used types of public transportation in Bishkek are the marshrutka and trolleybus.
Maps: To navigate the city, 2GIS is available in app stores and favored by locals. 2GIS provides an offline map of the city and will plan your route using whatever type of public or private transport you desire. Bus.kg and the downloadable app there allow you to view all Bishkek's bus routes, as well as plan out your transport from point A to point B via marshrutka, bus, and/or trolleybus.
Marshrutki are privately run. They are rather infamous boxy white or yellow minivans that are usually crowded and moving fast. At 10 som ($0.10 USD) a ride, the marshrutka is the cheapest way to get around the city, and, after taxi, it is the second-fastest. You are expected to call out when you need the marshrutka to stop; it may not otherwise do so. Use the 2gis app to track where you are, and, when you near your destination, call out "остановитесь." This experience can be a culture shock to newcomers.
Trolleybuses: These are large buses that have regular stops throughout the city. They cost a bit less than $0.10 per ride.
Taxis: Taxis can be hailed from the Yandex, Namba, or SMS taxi app. Don't hail rides from the street – the apps are safer and more reliable. Rides typically cost between $1-8 for rides throughout the city.
Tips for transport: on marshrutki, you pay your fare when you get in the van, for buses and trolley buses, get on through the back doors and pay when you are getting off. Local culture dictates that one must surrender their seat to mothers/grandmothers with kids, older folks, or anyone carrying bags on public transport.
Bike Rentals: For bicycle rentals, there's VeloPro, where you can rent a bike by the day or hour. If you would like to traverse the city by cycle, be aware that bike lanes do not exist and biking on the sidewalks can be a risky business as locals tend to meander without watching for cyclists.
Communications in Bishkek
Average total MONTHLY spending for communication: $9-15
See our Packing List for more information about bringing electronics abroad.
Mobile service and data: SRAS requires that students have local numbers and will assist them acquiring local numbers. The cell service in Kyrgyzstan is pay-as-you-go and, for very basic calling/texting, students spend around $1-2 a month. Students with unlocked smartphones can purchase a SIM card at either Megacom or O!. A monthly plan for calling/texting and 30GB with Megacom costs $5. Students with this option often communicate with just about everyone via WhatsApp, Skype, or Google Voice – meaning that your SRAS phone will be even less expensive.
High-speed Internet: Internet at the London School dorms tends to be spotty and unreliable. Students without mobile data often walk to cafes near the school to work on their homework assignments.
Computer Repair: The Planeta Elektroniki has some electronics and offers computer repair.
Post: The main post office is centrally located at the corner of Sovetskaya and Chui. You can purchase stamps and mail letters there. For shipping or receiving packages or important documents, try the local FedEx or DHL, as they are nearly always faster and safer to ship things with—though quite expensive. For opinions on the best/quickest/cheapest shipping options to and from Bishkek, join the Expats in Bishkek Facebook group to search or ask questions related to this matter.
Health and Medicine in Bishkek

Budgets for health and medicine can vary based on student lifestyle and needs. Any SRAS concerned about this category is encouraged to discuss it with their SRAS representative.
Water/Water filters: Water filters can be bought at most larger grocery stores and many pharmacies. Bottled water is cheap and everywhere and water filters are widely available in larger supermarkets appliance stores. It is generally not recommended to regularly drink the tap water in Bishkek.
Sport: There are many ways to stay fit in Bishkek! Check out our Guide to Fitness, Training, Gyms, and Jogging in Bishkek on PopKult!
Medical Care: If at all possible, call your insurance before seeing a doctor. See this page from the US embassy for various doctors and clinics. For dental needs, try Vita Dent or The Diplomat Dental Salon. For a Chiropractor, see Dr. Fudashkin at the Family Medicine Center.
Pharmacies: Bring a supply of needed medications with you, but don't be concerned if you forget some general medications like ibuprofen. If you need something, look for the international symbol of a green cross or the word "аптека." If looking for something specific, try looking it up on Wikipedia in English and then clicking on "Russian" in the language menu on the left panel. Here you can get many things without a prescription such as antibiotics, just know the local chemical name for it when asking (ask locals or the Expat page about specific names). If you catch a little bug and aren't sure what you need, you can explain your symptoms to the pharmacist and they will gladly advise you on what you need.
Eyeglasses and Contacts: Just like pharmacies, you can find "Ochkis" on most streets. These are small stores where you can buy all things glasses and contacts as long as you can tell them your prescription strength, no actual prescription needed when you ask. There you can also buy contact solution over the counter. Glasses are usually about a fourth of the price here than in the US and a contact supply for three months with run you about 10-15 US dollars. The quality here for contact lenses is not as good as the US, but they are safe and get the job done. Check out this review by an SRAS student who got new glasses while in Bishkek.
Personal Grooming and Hygiene

Hygiene: Shampoo, conditioner, deodorant, and toothpaste – in brands you are likely to recognize – run about $2 per package. The tampon selection is significantly cheaper than in the US, though also much less varied. Be advised that there are no options with applicators.
Laundry: The dorms offer free washing machines. You will need to just purchase detergent the Vefa center. Homestays also have free washing machines, although you should be polite when asking to use it.
Dry Cleaning: Try Eco Dry for reasonably priced services.
Banyas come in handy especially if you are in Bishkek when the city supply of hot water gets turned off for maintenance. Try Zhirgal Banya or S Legkim Parom Spa Complex for a good, reasonably-priced cultural experience. Some good tips for first timers: bring a towel to dry off with but use the bed sheet-like material they give you at the door in the actual saunas, bring snacks or even a picnic with you, always bring water and your own shower supplies – but don't worry if you forget something, you can always buy it at the banya! A normal 3-4 hour session with a few extra add ons like tea, a sheet, and a birch branch will run you around $8.
Barber Shops/Hairstylists/Salons can be found on every street corner of the city, especially around the London School. If you spot one that looks good, jot down the name to look them up online to call to make an appointment or find them on Instagram (Bishkek's primary way of doing business) and DM them for appointments. Or stop in then and there to ask about availability and make an appointment for a later date in person, if you feel comfortable. All of this information on appointment making holds true for other beauty services as well (nails, waxing, eyelash extensions, massage). Haircuts come in around $5-10, shellac manicure around $8, massage around $20. You might also want to look up how to talk about haircuts in Russian before heading out!
Culture and Entertainment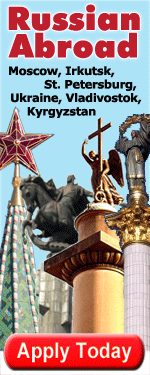 Entertainment and incidentals are the most variable expenses you'll face.
Museums: Bishkek abounds in museums on nearly any subject that might interest you. Most museums will cost between 0 and 500 som with student discounts.
Performances: There are a number of movie theaters throughout Bishkek; tickets are between $2 and $4, slightly more for the rare English-language showing. Ballet and opera tickets are also quite cheap, ranging from $3-8.
Nightlife: Bishkek has a number of affordable and very fun night clubs!
Religion: The predominant religion in Kyrgyzstan is Islam, but there are religious meetings held for most world religions. The International Church of Bishkek is the city's main Protestant church, with two services every Sunday. Tea and coffee is served between services and after the second, members of the congregation often go to a cafe for lunch together. The congregation is about 80% expatriates and 20% locals. The Church of St Michael is a Catholic parish offering mass in English and Russian. The Holy Resurrection Cathedral is where you can visit an Orthodox service for a true Russian cultural experience. For resources on Judaism, check our extensive Guide to Jewish Bishkek. Those interested in local Islam should check out the Great Mosque of Bishkek (Gogol St, 53) and the newer, larger Borborduk Mosque (Semashko St.). Lastly, Buddhists have a spiritual center called The Place of Path on the outskirts of the city in the village of Gornaya Maevka.
Charitable Giving and Volunteering

Volunteering: Some SRAS students have, in their free time, volunteered with church groups and others. Check with SRAS if you are interested. We can provide you with a list.
Charitable giving: Try Реабилитационный центр "Оберег" для детей и молодых людей-инвалидов or Детский дом "Путник." Other opportunities to give to local charities and volunteer can be found through religious organizations such as International Church Bishkek, which works with and funds several charities, or the local Jewish center, which runs a soup kitchen.
Travel from Bishkek

If you are going to blow some money in your budget – SRAS recommends you do it on travel. You can find several student-reviewed independent trips on this site. See more of the country and wider region and meet more of the people while you have the chance to do it quite inexpensively.
You can get to nearby cities, such as Karakol, quite cheaply—about $7 by marshrutka, $9 in a shared taxi—and once there, you can get a bed in a hostel dorm room for about $6/night. The cheaper and closer weekend away options include Karakol, Talas, and Issyk-kul, which can be done for $30-50.
There is a lot of hiking and nature around Bishkek. You can take advantage of that for the cost of a cheap taxi ride and a packed lunch. If you wish to leave Bishkek for a weekend, the city of Almaty in Kazakhstan is only 3-4 hours away by car. You can go by public share taxi for $30 per ride. In Almaty, you can experience another Central Asian city and visit its many museums and parks. It is a must have experience if you have any extra money in your budget. Total cost for a weekend trip to Almaty can be done for as low as $100-150.
Let SRAS know EVERY TIME YOU LEAVE BISHKEK! This is for safety, but also because there may be registration or visa issues involved in your trip that we may need to advise you on.
Find Out More About…

Guides to Other Cities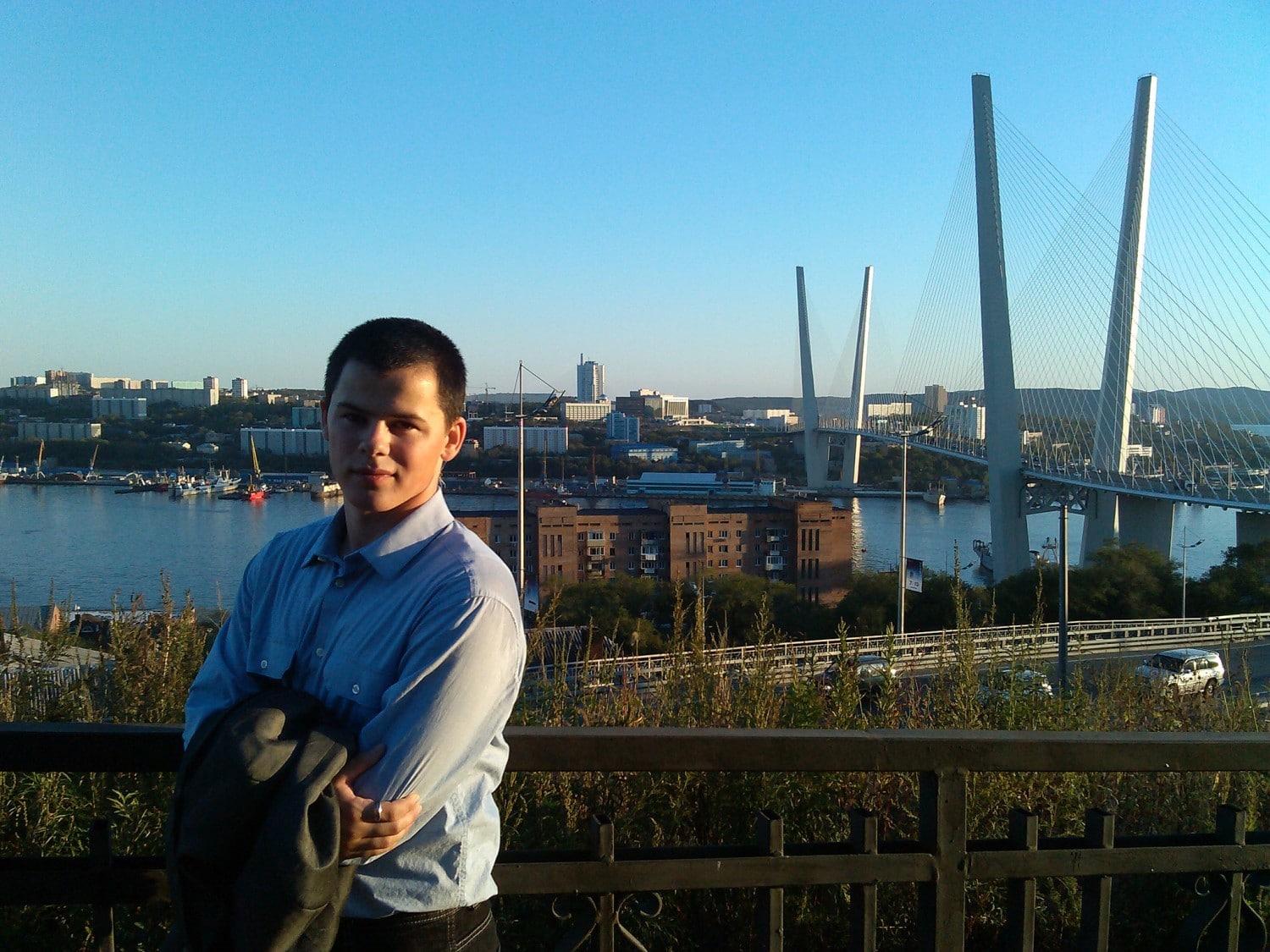 What's it really like to live in Vladivostok for a semester? Staying long-term in a city is much different from just vacationing there. You'll need to navigate more of the practical, everyday services of the city and budget to include more miscillanious and long-term expenses. Thus, this guide covers everything from haircuts to pharmacies and […]