A former SRAS student in Bishkek took the time to compile a list of best places to go for services as diverse as getting a haircut, getting your nails done, and getting a massage. Some of the services listed are not those that a student would normally just splurge on, but I was intrigued by the massage entry as I have been having issues with my neck ever since I got to Bishkek. Whenever I turn my head, I hear my neck crack. I'm not sure what caused this – perhaps it was the long plane ride. In any case, I decided to explore massage therapy and was quite excited to find out that a one-hour massage could be had for only $20.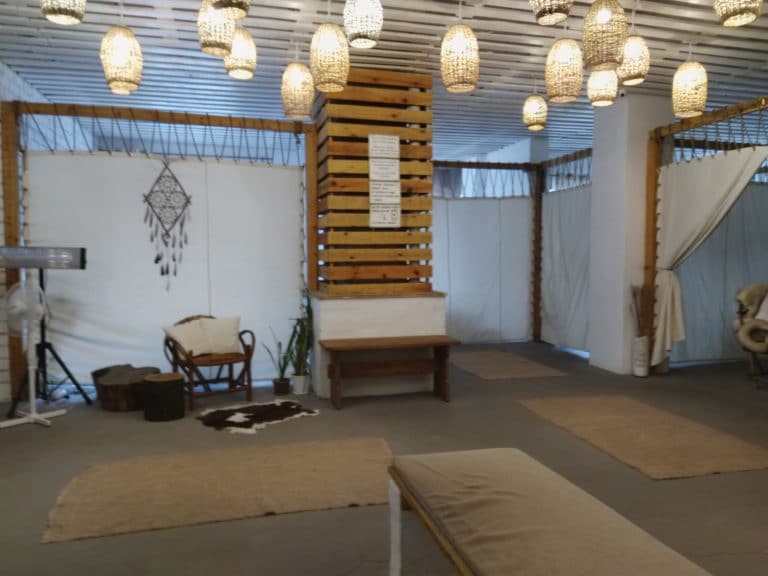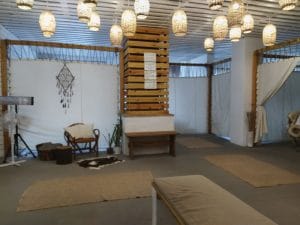 The recommended clinic on the list was called "Kamin." It is fairly centrally located at 141 Toktogul Street on the second floor above a store called Podium Boutique. It can be fairly confusing to try to find. If you are facing the building, the path to get into the building will be on your left. The door is big, bulky, and metallic, and will cause you to momentarily feel as if you are walking into an apartment building.
When you reach the top of the stairs, you will see a bunch of hay in the corner under a large poster with many stretching poses and the name of the massage boutique. Inside, everything is very modern-looking, yet simple. The individual massage rooms are separated by fabric partitions. For that reason, you are asked to speak only in a low voice. Because it was my first time, I had to fill out a form providing my personal information so that they can keep a confidential record for me on file, much like at a medical clinic. I was asked to take off my shoes and they hung my jacket for me and put away my backpack. I took my shoes off and my massage therapist washed my feet as I sipped the homemade lemongrass tea that was given to me as I prepared for my massage.
I was then escorted to my room and given time to change. Since I don't think that I've ever actually gotten a formal massage in my life, I was a little bit confused as to what to do, and didn't exactly realize that a full body massage entailed being completely naked under a towel. When the woman returned, she told me I needed to remove undergarments as well. I was given a cap to put my hair in to keep the oil that would be used out of it, and a set of one-size sheer blue shorts that came wrapped and that would serve as some sort of underwear.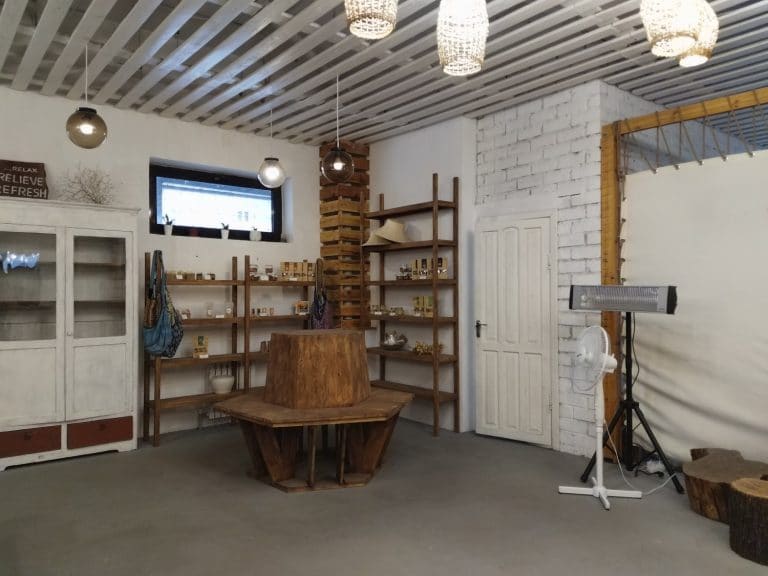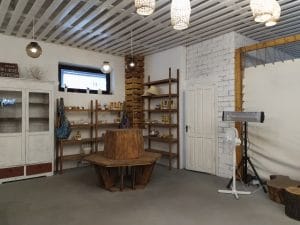 I explained my complaints to the massage therapist and she tried her best to work out the problems. She did release one side, but not the other. This caused me to schedule another massage for the following week that, instead of full body, focuses only on the upper body.
Kamin offers many different types of massages. For instance, the full hour herbal massage with oil, which is what I got, was only $20, and it is on the mid to more expensive end of the services that they offer. Kamin also offers member benefits, such as 50% off of any service on your birthday.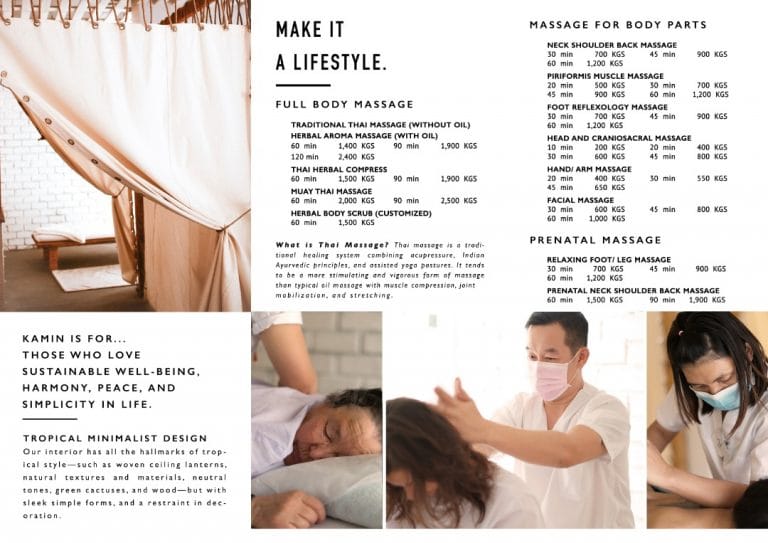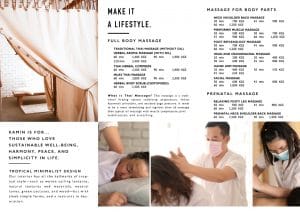 After I finished my massage, I felt much more relaxed than I had when I walked in. I was given more delicious homemade tea while I put my shoes on in addition to a couple of cookies, all of which I took my time enjoying. I enjoyed the ambience and helpful customer service of this establishment and am certain that I will return at least a handful more of times before I depart from Bishkek.