Arrayed along a curve in the stately Daugava River a three-and-a-half hour train ride from Riga, Dauvapils is Latvia's second-largest city. It has a small, walkable city center with multiple peaceful parks, historic churches of multiple faith traditions, a few small but high-quality museums and a unique Napoleonic-era fortress. Unlike much of the rest of Latvia, Daugavpils is primarily a Russian-speaking city, being located 21 miles from Belarus and 75 miles from the Russian Federation.
Students studying in Riga are highly encouraged to make this trip to see a very different side of Latvia, its culture and history, than can be readily viewed in Riga.
Transport
Getting There From Riga: Daugavpils is reachable by 5 daily trains to and from Riga Central Station, with the journey taking 2.5-3.5 hours. Tickets cost around €7-8. Trains are comfortable, with plenty of space, and have at least one restroom on board.
Inside Daugavpils: You'll find public transport quite well developed for less than a Euro a ride. Uber also works here although the taxi service favored by locals is Bolt. Either can get you most places for a few dollars.
Housing
Unfortunately, hostels are not well developed in Latvia. The good news is that you can find a number of very reasonably priced hotels at a good value.
Biplan Hotel is a clean, modern hotel reasonably centrally located that offers rooms for about $50-70, depending on the night and season. A free breakfast is available.
Daugavpils Mark Rothko Art Center Residences offers super-artsy rooms for about $50-60.
Dinaburg SPA Hotel is located a bit further outside the center, but offers not only reasonable rates and free breakfast, but also a large pool and spa as well as massage services.
What To See
City Center
Rigas iela: Stretching from the exit of the train station all the way to the end of Dubrovin park, Rigas iela is a mostly-pedestrian street lined with cafes and shops, as well as the Solo shopping mall.
Šmakovka Museum: This small museum is devoted to shmakovka, or the homemade moonshine of the Latgale region. The two small rooms of this museum provide information about the history of Latgale, the agricultural and economic conditions that led to this underground industry, the brewing process, and the legal consequences for brewers. A tasting table in the lobby gives visitors a chance to sample the traditional drink. All of the museum's text is offered in multiple languages, including Russian and English. Student entry for €3.50, audio guides for €1, and tasting for €2.5.
Daugavpils Regional and Art Museum: This small museum is dedicated to the history of Daugavpils, from the Middle Ages to the Soviet period. In addition to the dense history exhibitions, there is a small section devoted to the natural history of the region and a space for local contemporary art. Student admission for €2. Audioguides available in Russian and English for €1. Cash only.
Andrejs Pumpurs Square: This is a small park with an Orthodox Chapel, a fountain, and a monument to Andrejs Pumpurs, who wrote the Latvian national epic Lāčplēsis (The Bear Slayer) in 1888. Pumpurs lived for a time in Daugavpils. Locals call this park "тарелочка" ("small plate"), for the appearance of the fountain. Immediately to the west is the old campus of Daugavpils University, founded in 1921.
Dubrovin Park: This narrow park is a pleasant place to find a bench, relax, and enjoy the mist from the fountain on a hot day. You can also find Daugavpil's memorial to the Second World War and one of the main buildings of Daugavpils University at one end.
Fortress Region and North
Daugavpils Cietoksnis: The Russian Empire began construction of this fortress during Napolean's invasion and it remained one of their garrisons until World War I. The fortress contains a few different museums, as well as residential buildings, and you can explore the grounds and see the crumbling walls without paying for any admission. Tours are available.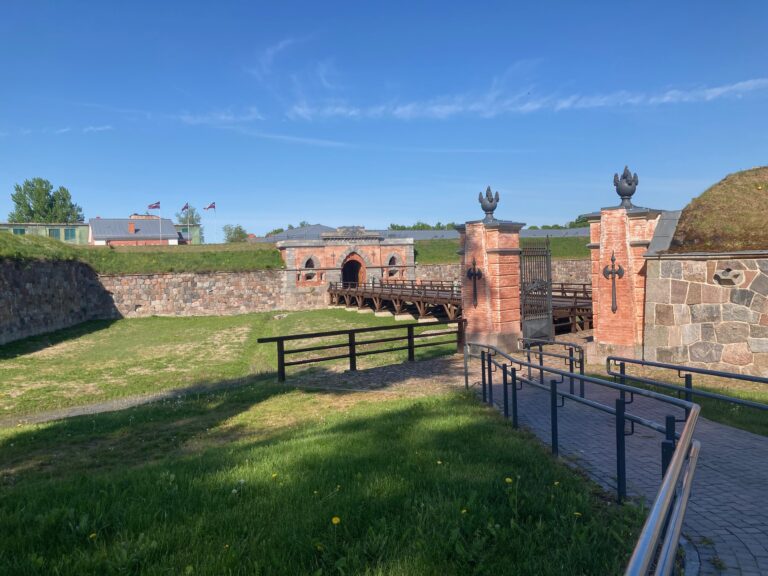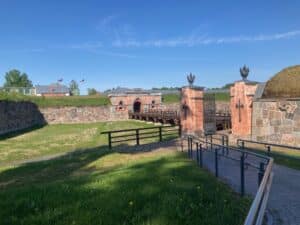 Mark Rothko Art Center: Created in honor of the famous Latvian-born American abstract painter Mark Rothko, who was born in Daugavpils. Rothko's family moved to the USA when he was a child, and it is in America that he built his illustrious career. One wing of the museum's ground floor is devoted to Rothko's work, with six original paintings on display. The rest of the museum is devoted to thoughtfully constructed exhibitions of local and contemporary art, which, to inject my own impressions, outshined the Rothko rooms in their vibrancy and diversity. Student admission for €5.
Daugava Embankment: Just west of the fortress, out of the Nicholas Gate, a paved walk runs along the Daugava with views of the fortress, the railway bridge, and the prison across the river. Stairs provide access to the river itself, and interpretive signs in English and Russian which explain the history of bridges and the river in relation to the fortress. If you're lucky, you might even catch a glimpse of skydivers, who are based at an airfield just to the north. The walkway is short, but pleasant.


Daugava Railroad Bridge

Daugava embankment walkway

 

Esplanade Park: Between the fortress and the city center is Daugavpils' new Esplanade Park. The amenities here include a dog park, a skate park, multiple playgrounds, exercise equipment, and a pond for fishing. (I've even seen locals swimming here, but I can't recommend that.) Walk through on your way to the fortress to get a taste of local life, and by this route you'll also pass the monument to Stephen Batory, a sixteenth-century whose rule united Poland with parts of the Baltics and Transylvania. His monument is a joint project of the governments of Latvia and Poland.
Church Hill and South
Central Park: Another large park with a large playground and lots of funky benches to sit and enjoy the fresh air. To the south of the train station, walk through here on your way to Church Hill or anywhere else to the southeast.
Church Hill: This neighborhood to the southeast is so named because it contains four large churches (on a hill) that represent four different religious traditions that have been historically important to the area: the Evangelical Lutheran Martin Luther Cathedral, Orthodox Cathedral of St. Boris and Gleb, the Roman Catholic Church of the Immaculate Conception, and the House of Prayer of the Old Believers' Community.
Food
Gubernators is a restaurant stuck in time, offering a menu a mile long of regional favorites. Its centrally located, just across from Daugavpils University.
Gastrobārs Yoggi Bear is a family-friendly gastropub that's also very vegetarian friendly. They have lots of toys, coloring, and teddy bears around to entertain the young (or young at heart). They have breakfast, lunch (limited to a few "business lunch" set menu options), and dinner, for which they offer a wide menu of mostly meat-and-fish heavy dinners, but also falafel and other vegetarian favorites. This place is a local legend and highly recommended.
Sokoladna is a coffee shop locally famous for its wide array of cakes and sweets.
More information
Visitdaugavpils.lv: Official tourism site for Daugavpils, with information in multiple languages. Comprehensive and kept up-to-date.
Gorod.lv: Local Daugavpils news site in Russian. A good place to learn about events and goings-on around town.
---
You Might Also Like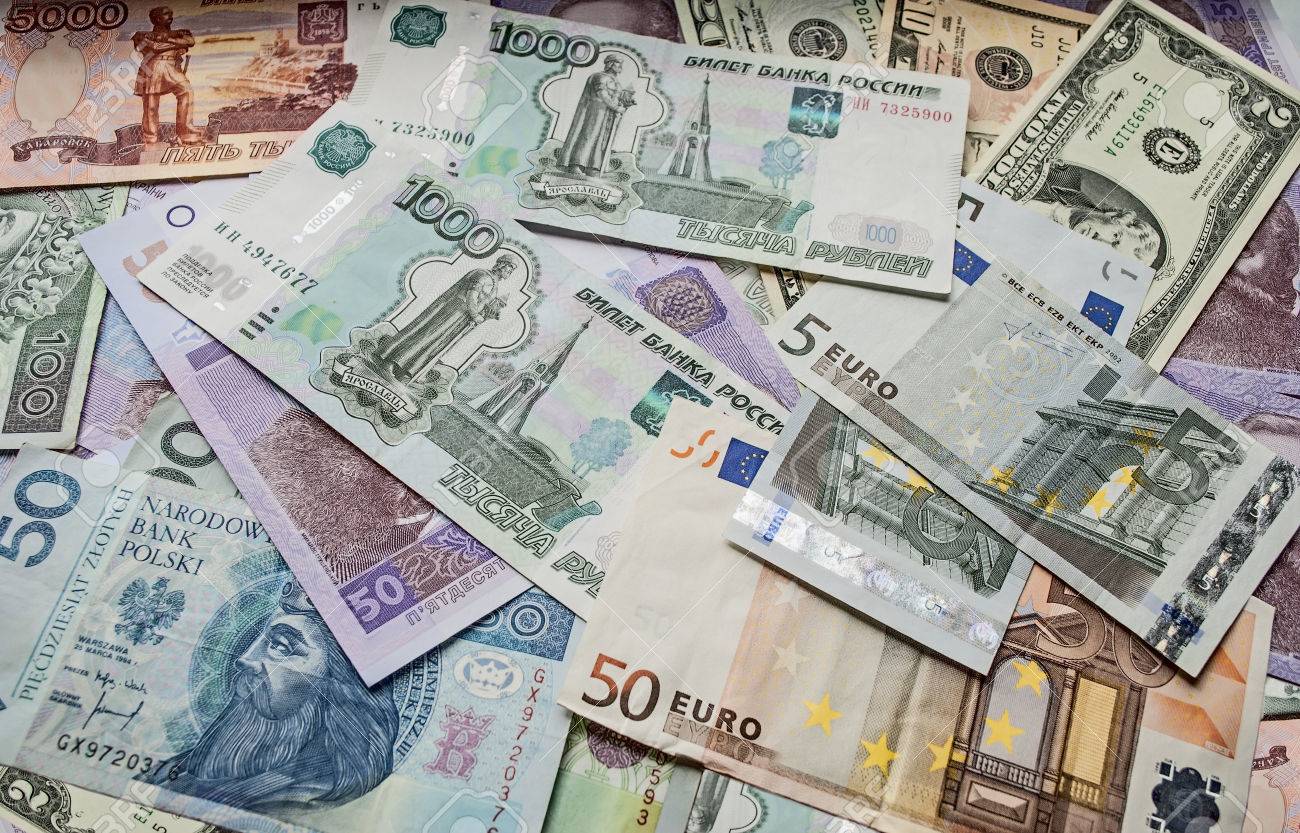 Eurasia today is quite affordable. Students are often surprised how far their dollars will go even in major cities like Warsaw – and very surprised at how far they go in places like Bishkek. However, students can also be surprised at how easy it is to run into troubles – like blocked bank cards or […]