There are affordable gyms, scenic jogging routes, and other fun ways to stay fit while in Riga! Below is some advice on how to take advantage of all that city has to offer. It comes from SRAS staff on the ground in Riga as well as graduates of SRAS programs in Latvia.
This resource is part of the much larger SRAS Guide to Living in Riga.
Līvciema iela 46
Review by SRAS Student Brendan McMahon
Mevi Gym is a branch of the fitness chain Fitnesa klubs F1 in Riga. There are three major branches of the chain – including one that is located a 15-minute walk from Liden and Denz, where SRAS programs are held in Riga.
Mevi is actually located on the second story of a small shopping center in Riga's neighborhood of Ziepniekkalns. It's a bit out of the way for most, a good 40 minutes by bus from Liden&Denz, however, it was very near my home stay and one of the most affordable gyms in the area. Options in the city center are similar, however, and also affordable.
At the Mevi branch you'll find the front desk stocked with some food options, including energy drinks, water, protein bars, as well as protein powders and some supplements. Sign-up was fairly easy, and I was lucky enough to be helped by a worker who spoke fluent English. All that's needed on the subscription sheet is some basic contact info, including email and phone number. I used my local sim number, but was never contacted or sent offers, so even if you use your American number you should be alright. From there it's straightforward and subscriptions are bought monthly.
The gym itself was very well stocked. You'll use a key card to enter, and from there you'll use it to lock and unlock your locker. At the Mevi location there are a good selection of free weights and machines, including all the essentials you would expect. I counted about three benches, four squat racks, plus a good number of cable machines, in addition to other niceties like chest-supported rows, pec deck, leg press, smith machines, etc. In addition to, of course, a number of dumbbells and adjustable benches. What's also impressive is the number of accessories for other cardio / conditioning needs. There's a number of ankle weights, medicine balls, some Romanian sandbags, battle ropes, a climbing rope, and heavy bag available as well. There's even a 10-meter length of artificial turf for sled pushes. Plus plenty of treadmills and some stationary bikes and stepmasters.
In the adjacent rooms are areas dedicated to yoga, which are open for use. At certain times there are classes in these rooms, which you can join if interested as part of your membership, with schedules posted on the door. Be aware as well that wearing outdoor shoes in these rooms is frowned upon since the floors are waxed. There is also a boxing / wrestling gym, however I don't believe this is open to the public.
In all the facilities are well stocked and clean. I had no issues with the bathroom, and a sauna is available as well. With the amount of equipment, you'll never really be waiting long, if at all, for something to open up. I went in the evenings, around 3:00 – 4:00, and save for Mondays and Fridays it was fairly empty. Other locations will differ, but further into the city there are some which are larger, one of which even has a pool. In terms of cost relative to quality, this chain is one of the better available.
Even so, cost will be something to note. Gyms here are more expensive than in the USA, and each location will have different costs. There are also differing plans to choose from. The least expensive will be if you choose to attend only one club and only go before 5pm. More expensive plans allow you to go all day or go to whatever club in the chain you'd like to. Rates range between about €40 per month for basic packages and 100 for ultra-premium. Services like personal training and one-off sessions for the pool are also available ala carte. One of the benefits of this chain, however, is your first month signing on is half-price. Some other businesses also offer trial periods for free. Look around your area to make sure. If you play your cards right, you can seriously cut down the cost.
---
Free Outdoor Gyms and Running Paths

Multiple Locations
Review by SRAS Student Brendan McMahon
Gyms in Latvia can be quite a bit more expensive than typically found in the USA. Taking advantage of the city's many parks are a definite option if you're looking to stay healthy on a strict budget. In the more suburban areas of Riga, especially, you are typically never more than a 20-minute walk from a nice park. Many of these offer free bodyweight equipment alongside the children's playground, free and open to the public. Come at any time, day or night, and get in a workout.
The equipment will be familiar to anyone who's used a calisthenics park before. If you haven't, it's various sections of bars at various heights, plus maybe a captains chair and a bench for sit-ups. Barebones, but practically all you need. I hadn't seriously done calisthenics before, so the main struggle for me was determining how to translate my typical routine into bodyweight exercises. Luckily there are a number of resources online to help precisely with this. Even a simple search for "bodyweight / calisthenics (insert exercise here)" can bring up close analogues. And there are more possibilities than you might initially think, especially for upper body. The only area you might struggle to seriously hit is lower body, especially hamstrings and calves, but even so there are options. Take some time in advance to do a little research and draw up a suitable routine, then give it your best.
What really might be an issue is self-consciousness. If you go after school you'll probably struggle to find a time where it's empty, unless you go quite late at night. There will be a number of parents and grandparents watching their children play on the playground, and play on the calisthenics equipment as well. It can be a little unnerving to be in the middle of that, especially if going alone. Thankfully though they don't tend to care too much, and working around the kids is fairly easy. Sometimes when I went there were other people using the equipment for exercising while the children were there as well, so people shouldn't see it as unusual that you're there to work out. And keeping with that Baltic culture, people will tend to keep to themselves more often than not. If it's really an issue for you, trying going in the mornings when it ought to be emptier. I never woke up quite that early so I can't say for sure.
As I said there are a number of these calisthenics parks around. You can find the online through various indices such as Calisthenics-parks.com, where I found the one near my homestay, but be sure to double check on another map. Sometimes the "park" they list is part of a school, or otherwise on non-public grounds. You can also just take a look around your area as you'll sometimes find them in apartment courtyards and other smaller spaces. They seem to be a bit more common in the suburbs than in the inner city.
You can also find a number of good jogging options at Great Runs (including a link to jogging tours of the city!) or at Live Riga.
If you're willing to try, these areas can easily help you stay active while not spending as much money.
---
You Might Also Like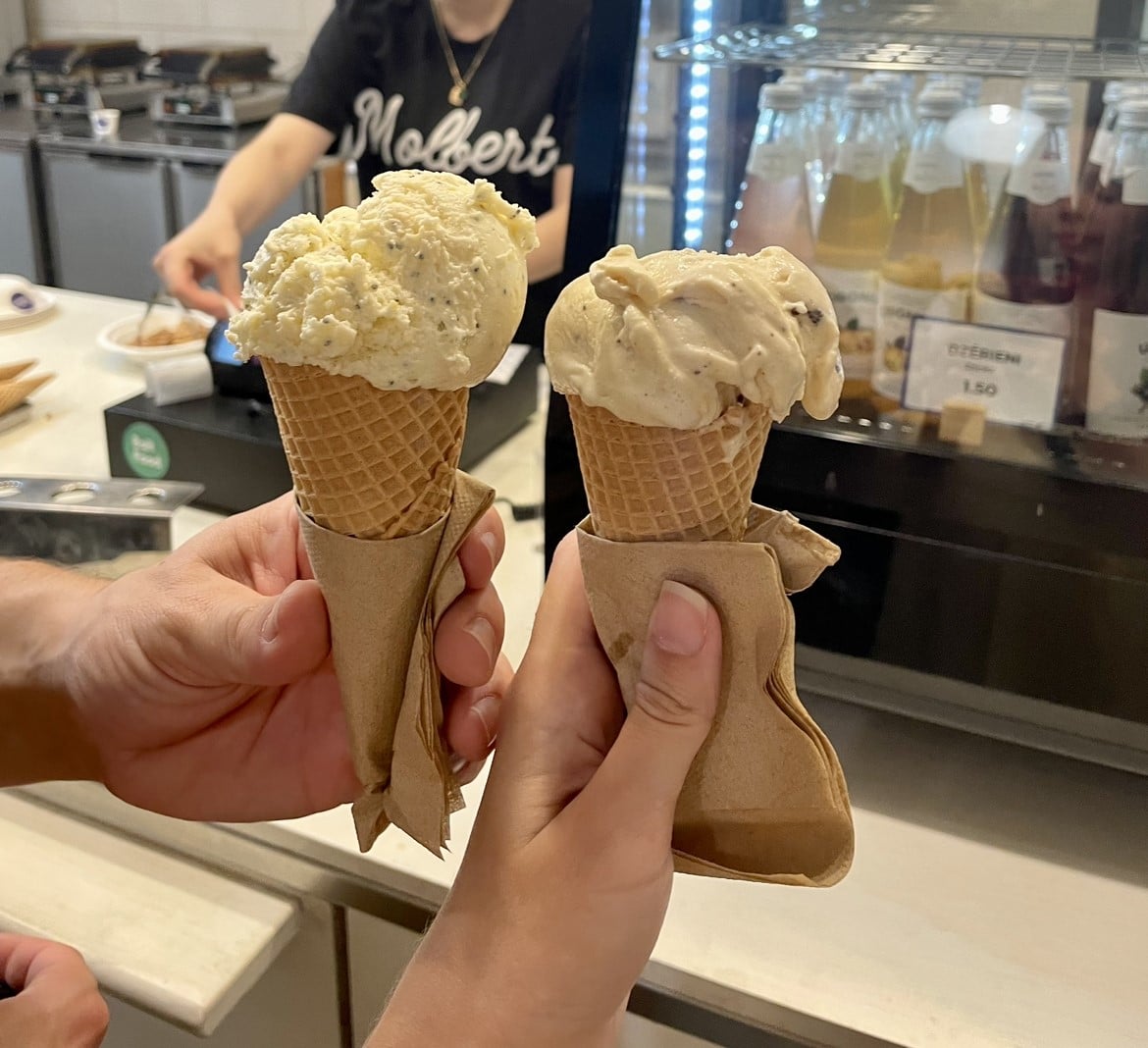 Like any good European capital, Riga's historic streets bustle with people and are lined with quaint cafes, coffee shops, and bakeries offering a place to sit, relax, and enjoy the sweeter things in life. Below are some options found by SRAS students in Riga that they would like to share with you. This guide is […]
0 comments