So, you've arrived and are excited to jump right into experiencing a new culture…but you're hazy with jet lag, adjusting to new surroundings and not sure what to expect from the next few days. Here, I'll share my experience of arriving into Bishkek and give you some tips on how to settle in as painlessly as possible. Follow along and you'll be on your feet before you know it! 
Arriving at the Airport 
I took an overnight flight into Bishkek, arriving at just after 6 am. If you are on a flight with a lot of Central Asians, be prepared for a packed exit. Collect all your personal possessions before the plane lands and be ready to get your overhead luggage as soon as the seat belt signs are switched off. If you get claustrophobic, choose a window seat – in an aisle seat you risk getting stuck between people and jostled along without time to check that you have everything.  
When you enter the airport, there are queues to the right with a row of booths – this is passport control. Do NOT go straight to passport control but first go to the office window to the left from the entrance. The visa process is simple, but make sure you bring: 
A) SRAS letter of invitation

B) a filled-out visa form (a blank form will be sent to you by SRAS; usually there are also visa forms on the counter, but when I went, there weren't)

C) $70

exact

change in new bills

 

D)

a

pen

 
After receiving your visa, you can now go through passport control. You may be asked a couple of questions, but I wasn't – the whole process including visa acquirement was done within 15 minutes.  
Note: There are plumbed squat toilets to the right of the office. There was toilet paper and soap when I was there but just in case, make sure you carry tissues and hand sanitizer. 
Next, you will come to the baggage belts. There are electronic boards above each baggage belt signaling the correlating flight but don't worry if you can't initially find your suitcase. In my case there were two conveyor belts for my flight, so I didn't see my suitcase until I found the correct conveyor belt. After collecting my suitcase, I was greeted in the arrivals section by my course coordinator, holding a sign titled "London School." We walked through the crowds of taxi drivers to where the shuttle was parked. It was about a half hour drive to get to my home-stay, a similar distance to if you are staying in dorms at the London School.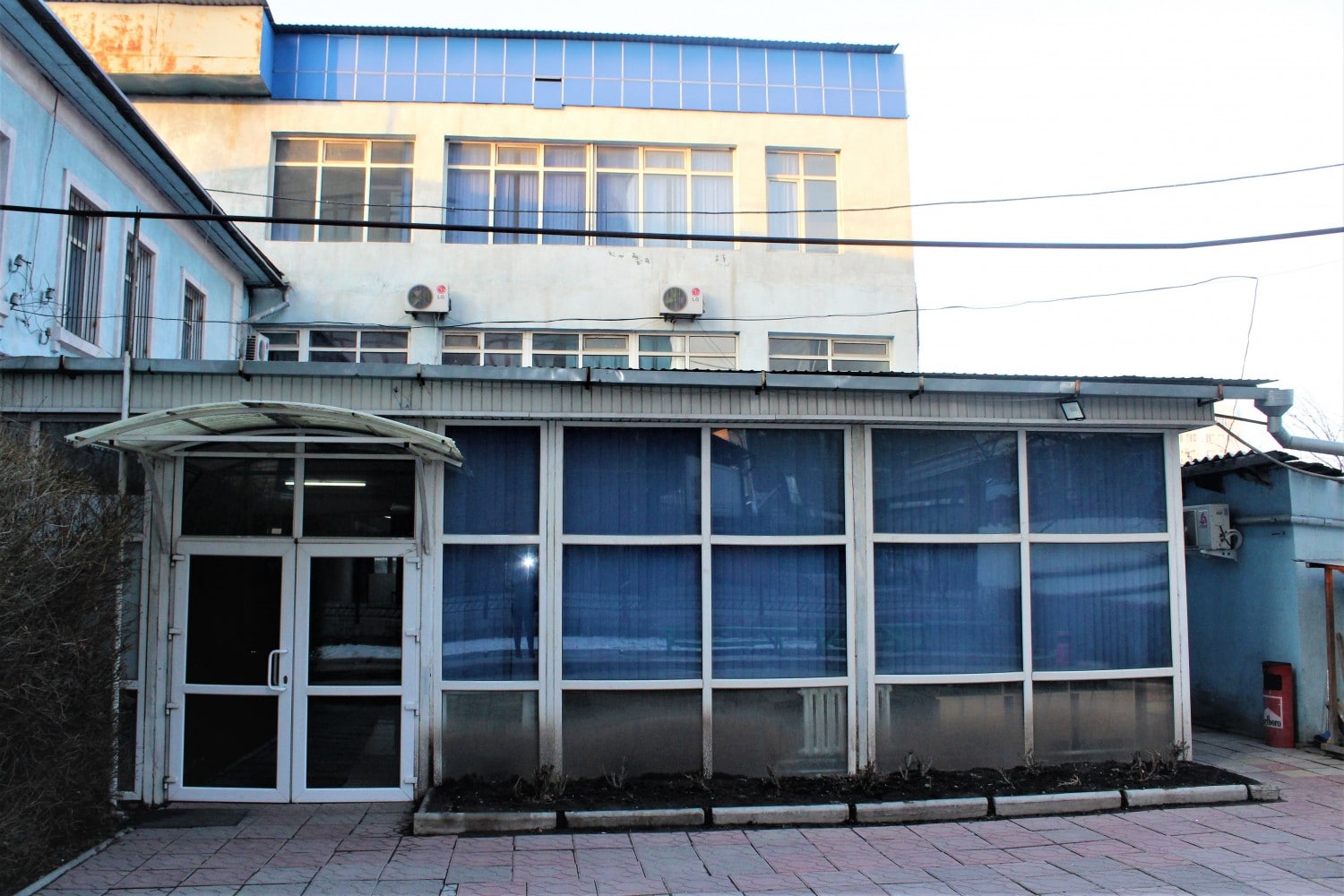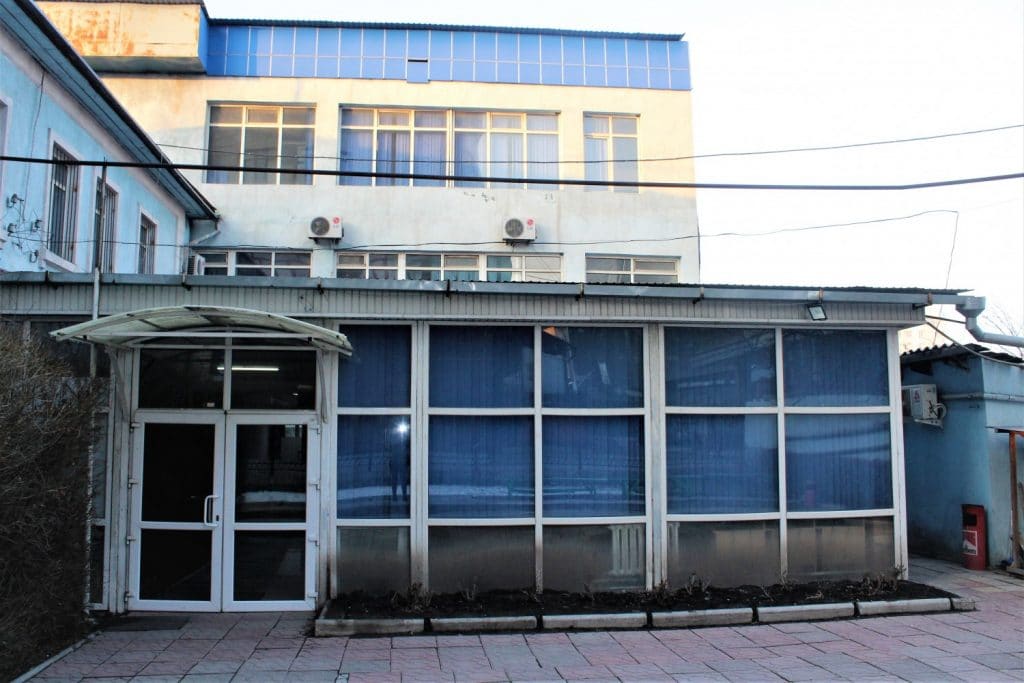 Overcoming Jet lag 
Jet lag is the bane of every traveler's life. My overnight flight lost me 6 hours of sleep and by the time I arrived at my home-stay, my head was thumping and in a total muddle. This was not how I wanted to start a new semester, so I followed these hacks for jet lag: 
Take naps…but keep them short! Many people say the trick to getting over jetlag is to force yourself to stay awake so that you'll be tired enough to sleep in the evening. However, if you don't sleep at all you'll spend your first few days in a sluggish state, struggling to unpack, buy essentials

,

 or even hold a basic conversation. My advice is to take short naps, then get going! 

 

If you want to sleep: Do some stretching to ease off tense muscles, put lavender oil on your pillow and eat a banana. Bananas help to release melatonin and relax the body due high levels of potassium.

If you need to wake up: Do some cardio exercise in the morning. This will release endorphins, waking you up for the day, and will tire your body to help you sleep better in the evening. Also try showering with a citrus shower gel and keep hydrated throughout the day.
What to Expect from Your First Day 
Depending on what time you arrive, you should have most of the first day free to nap, unpack and settle in. As I was staying with a host family, I was given breakfast when I arrived – some soup, bread, and salad. Don't be surprised if you're given lunch/dinner food for breakfast! It's common in most of this part of the world. After talking with my host mum and sister over a cup of tea, I went up to my room and took a nap. After waking up, I did some yoga, took a shower and immediately started unpacking. I highly recommend unpacking as soon as possible, as the SRAS schedule is very busy and you'll have an easier time if you're organized from day one. Your room will be equipped with a bed, chest of drawers, and a desk. You'll also be provided with bed sheets and a towel. 
Later in the afternoon, my host sister gave me a tour of the local area, taking me to Vefa Center (the local shopping mall) and showing me some local cafes and restaurants. Frunze Supermarket in the Vefa Center is where you will probably do most of your grocery shopping; it is just a stone's throw from the London School and stocked with all basic food, hygiene, home ware, and stationary products. For health food and specialist products, I recommend Ecoland, which is just across the road from London School.  
On my first day, I also got a local SIM at O! (a phone shop immediately to the right of Vefa Center entrance) and bought the unlimited Internet package, which costs about $2 a week. You can top up by typing your number into one of the self-service machines around town and depositing cash, or via a link online (https://www.recharge.com/en/kyrgyzstan/o-top-up) – it usually takes about 10/15 minutes for the balance to come through. If you want to save some money, top up directly with the phone company you buy your SIM from (at their machines, in their store, or from their website), as you'll be given a service charge otherwise (I learnt this the hard way!).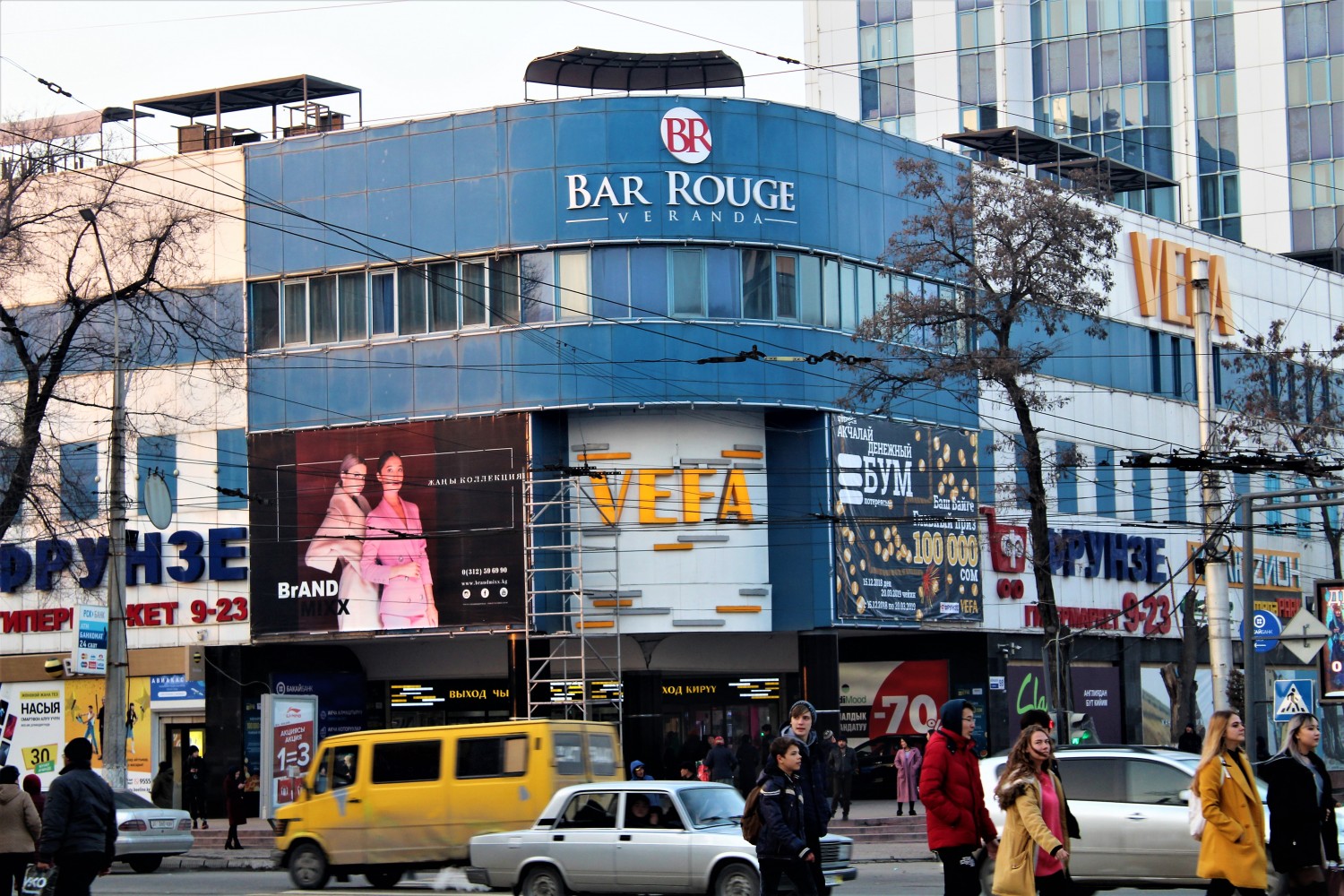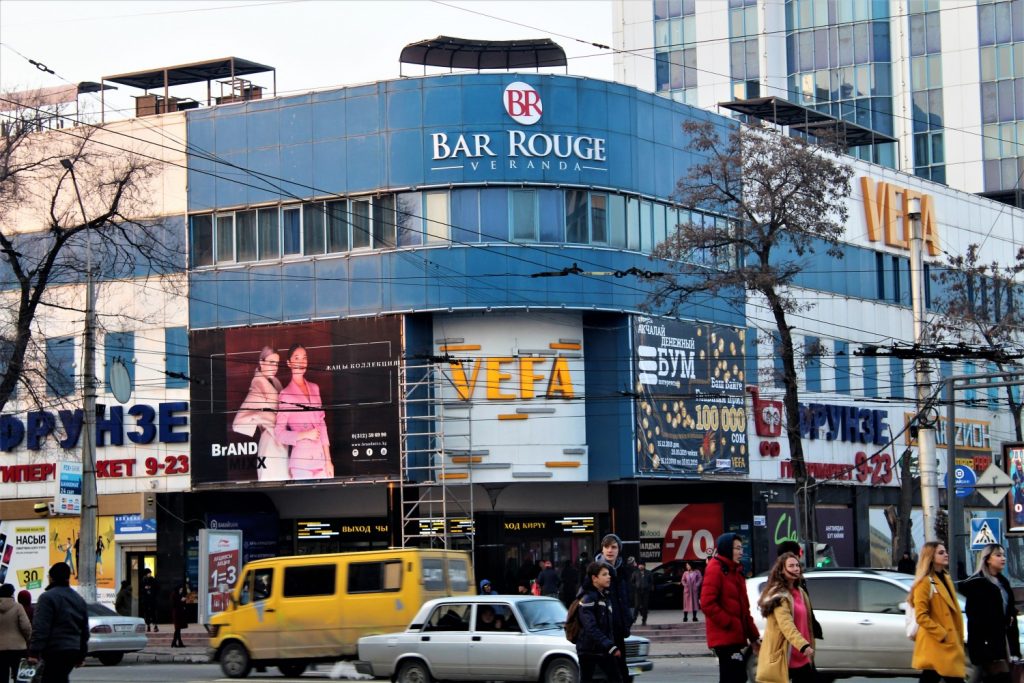 Orientation 
Orientation at the school is normally the day after you arrive. If you are staying in a host family, a member of your host family will take you to the London School. On my orientation, I received two presentations, one about my course, and the other about how to navigate life in Bishkek. The course presentation was very helpful as it gave me an insight into the layout of the program overall and allowed me to see where my marks would be allocated. However, the second presentation mostly covered information that I had already read on the SRAS website before I arrived.  
After the presentations, I was given a tour of the London School and shown around the city. Make sure you bring sensible shoes and a bottle of water to your orientation, as you will be walking for most of the city tour. You will be shown the main shopping centers, where you can buy food, get a local sim, and how to top up your phone. This part of the orientation is helpful if you are living in dorms, but for myself it wasn't as useful as my host family had already shown me around the day before.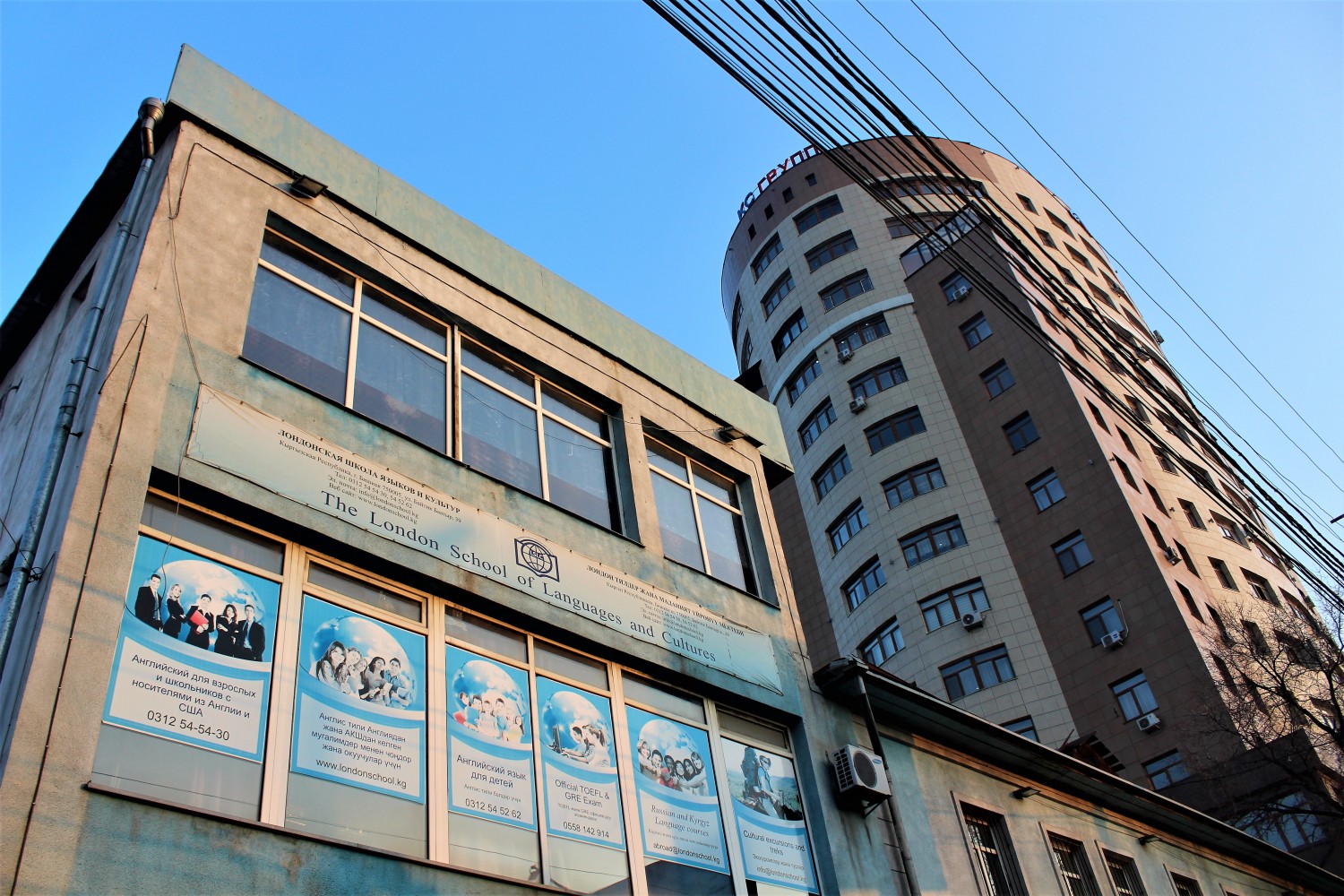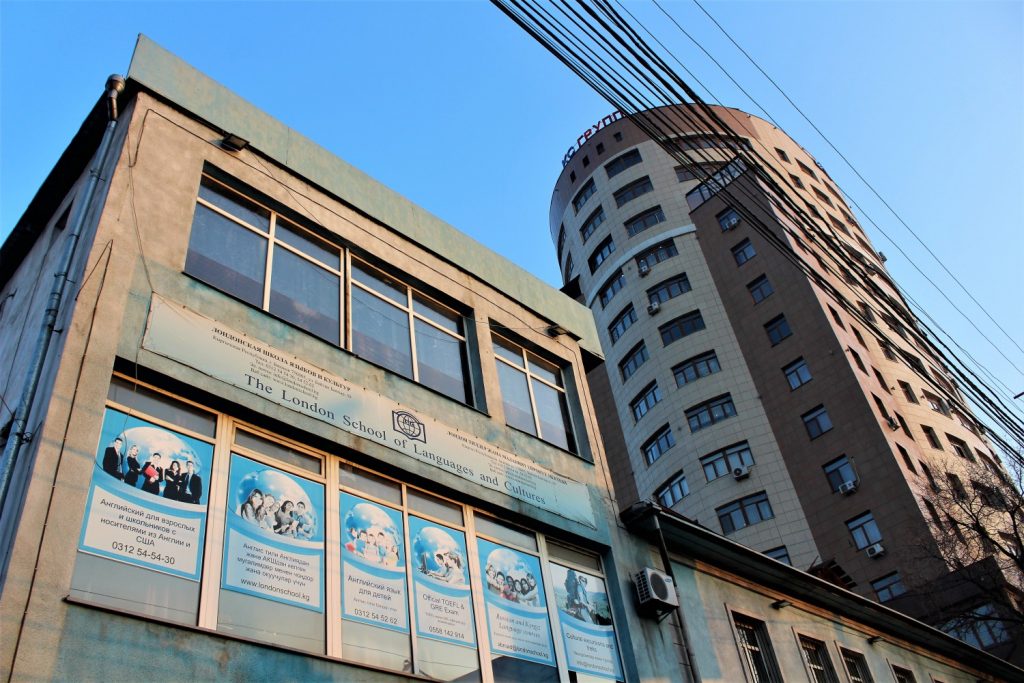 Registration 
London School will sort out your registration and visa extension. It's a good idea to bring a set of passport photos (3×4) with you, as you will need to give these, along with your passport, to your coordinator within the first few days. If you don't have photos with you, you'll be taken to a photo booth during your orientation to get photos taken. Your coordinators will also photocopy your passport – you will need to keep this and your student card with you at all times in case you are stopped by the police and asked for ID.  
As different as Bishkek is from the US and the UK, it is a city with a nice balance between the modern conveniences of the West and the warm hospitality of the East. You will probably feel very tired in your first couple of weeks, but this is natural. Just look after yourself, let SRAS and London School know if you need anything, and you'll be settled in in no time!