On Saturday, November 9th, thanks to a few local friends, I had the opportunity to go to Issyk-Ata. This was right around the time when it was beginning to get fairly cold in Bishkek. Therefore, taking a trip out to a hot springs resort, roughly an hour from Bishkek, was a treat.
In Kyrgyz, Issyk means "warm" and Ata means "father." These thermal baths are located at the north slope of Ala-Too Mountain, which rises to 1775 meters above sea level at its highest point. Although we hadn't experienced snow yet in the city, the trip there provided us with views of adjacent snow-capped mountains as we climbed higher in altitude. A group of six of us went, taking a car  that of one of my friends owns. Taking a cab there would costs about 500 soms ($7), as it is roughly 45 minutes to an hour outside of the city. Public transportation is also an option, since bus number 316 travels there daily from the East Bus Station in Bishkek. The fare is 50 soms ($0.75). Riding along the way with my friends, many commented on how beautiful Kyrgyzstan is and how they don't understand why anyone ever wants to leave Kyrgyzstan.
The baths are adjacent to a mini-hotel called Ulai.  While there is also a restaurant within this hotel, it seems to be used mostly by people staying in the hotel. People who come to use the thermal bath are usually not there for very long, and don't seem to stick around for food. The baths are 100 soms ($1.50) per hour, and if you stay in longer than your allotted time, you will be expected to pay more. Dissimilar to other hot spring experiences that I've had in other countries, men and women were kept together in one pool and there was no requirement to be nude. You also didn't have to shower before you got in. There weren't really too much in the way of facilities. There was one toilet, and it didn't have a sink anywhere nearby, at least that I could find, and there were two changing rooms. Therefore, there wasn't an option to shower afterwards if you wanted. Despite the modest facilities, the experience within the hot pool was relaxing and kind of reminded me of being in an outdoor jacuzzi at a ski resort since the air around us was cold. There were even spickets, just like jacuzzi jets, coming out from the ground above the pool, dumping hotter water into the pool. We took turns standing with our backs under these.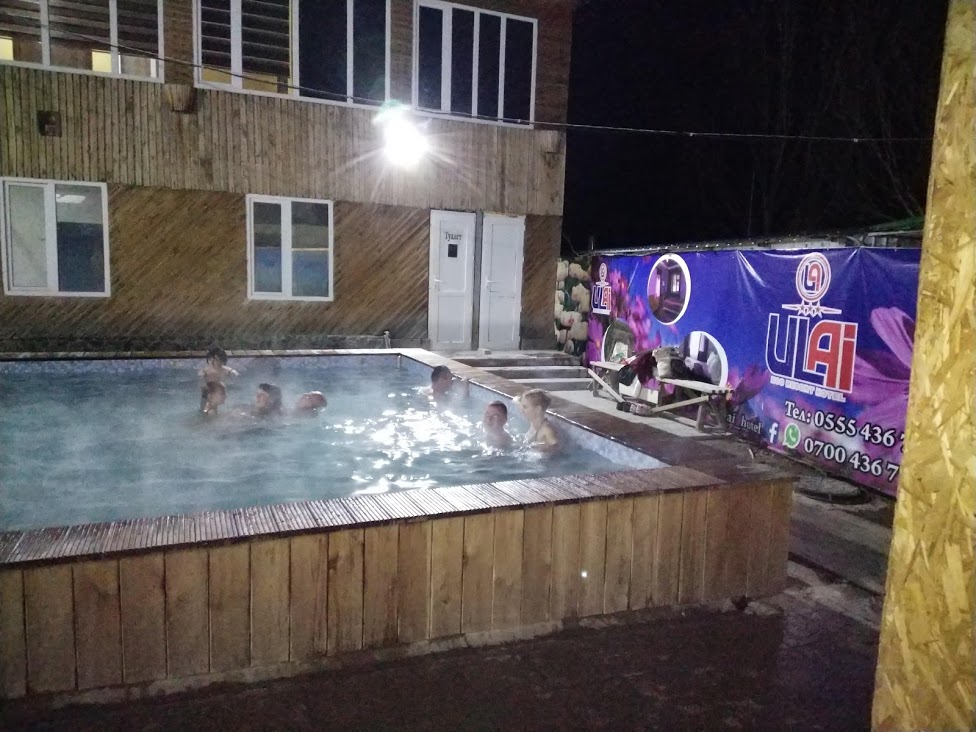 After our hour was up, we changed and began the long trek back to town. We had left around 5 PM and sunset this time of year is at 6 PM. Heading back it was close to 8 PM, and, as we had six hungry people in the car, one of our friends invited us to cook a meal together at his home. It turned out that he lived outside of town, in a village called Sokuluk, which was forty minutes west of Bishkek. Thus, it took us about another hour to reach it once we had gotten back into the city, or in other words, it took us approximately two hours to get there, since Issky-Ata is about an hour east of the city. For most in the car, this didn't seem to be an issue, but for this starving and exhausted person, it felt like an eternity.
After the meal was finally prepared by all in attendance, we ate close to 11 PM and left at midnight to get home by 1 AM. During our dinner conversation, I learned some new words, such as the word for to snore (похрапывать) and listened to the slang of my young friends. The conversation was hard for me to contribute to, in part because of all the slang, so I sat back and mostly just listened.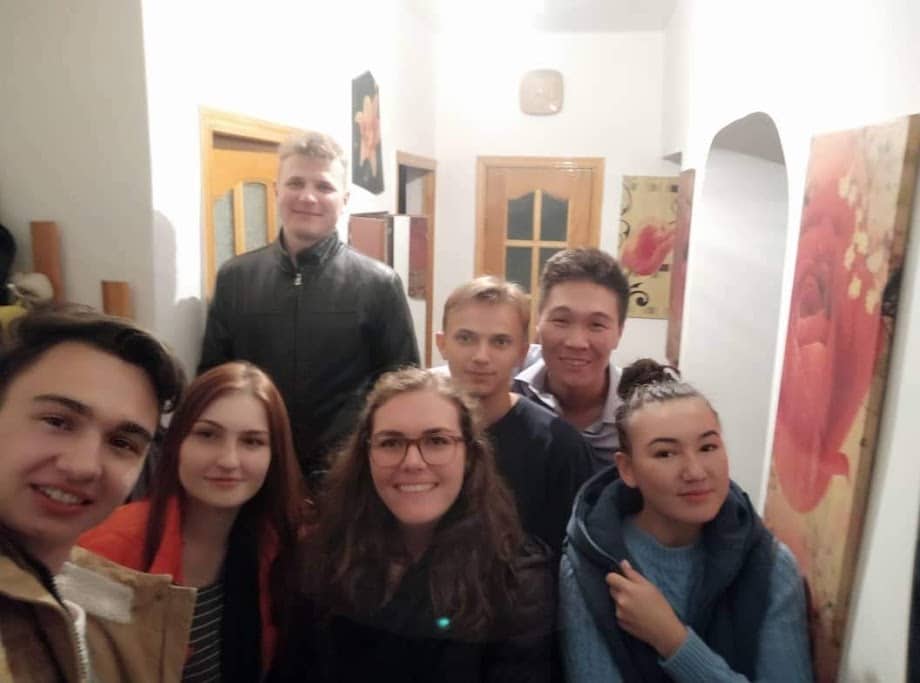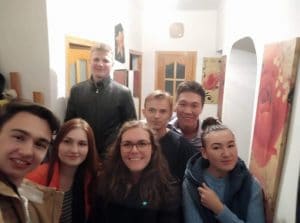 All in all, the trip to Issky-Ata and the subsequent dinner was a night to remember. For me, it was some long overdue exposure to slang and, therefore, an intellectual challenge. I enjoyed my night out, but by the end of it, was eager to get home, get some rest, and get a shower!