Gunda is a great restaurant for those who want to dive deeper into the culinary and agricultural heritage of Georgia. Gunda was founded by Lali Papashvili and Levan Kokiashvili with a mission to revive almost forgotten Georgian baked goods. Apart from their efforts in the kitchen, the founders also started the petition that put khachapuri on the UNESCO list of intangible cultural heritage. Foods that you can order at Gunda include Meskhetian khachapuri and Abkhazian achma (both feature layered bread and cheese) and pkhlovana (an Ossetian khachapuri that features a wide range of savory fillings. Excellent versions of more common favorites such as Imeretian and Megrelian khachapuri, as well as lobiani (a red bean filled khachapuri) can also be found at Gunda.
My personal favorite at Gunda is the tsulispiriani. Tsulispiriani is the original lobiani. Before beans were introduced to Georgia, another legume called tsulispira, known in English as grass pea or sometimes Indian Pea, was used to make a protein-rich, meatless pastry. During my last visit to Gunda I also tried something new: Khabidzgina. Khabidzgina is an Ossetian pie made with Imeretian cheese and potatoes that is also popular in Shida Kartli, another region of Georgia.
I also highly recommend the Meskhetian kada. In Georgia you may notice a common baked dish called kada. It's a crumbly, baked, spiced roll. A version of this sweet can also be found in Armenia, where it goes by "gata." Meskhetian kada is a bit different from the more common variety at closer to Armenian gata. It looks more like a common khachapuri, but is a bit harder and has a sweet filling.
At Gunda, most pies come in two sizes. Most items, including the large pies, cost under 30 lari (under $12). Though khachapuri or lobiani will be slightly more expensive than at any other mid-range Georgia restaurant in Tbilisi, the food is hearty and filling, which makes Gunda worth the trip, especially if you bring friends so that you can order a variety of other more exotic dishes to try.
You'll Also Love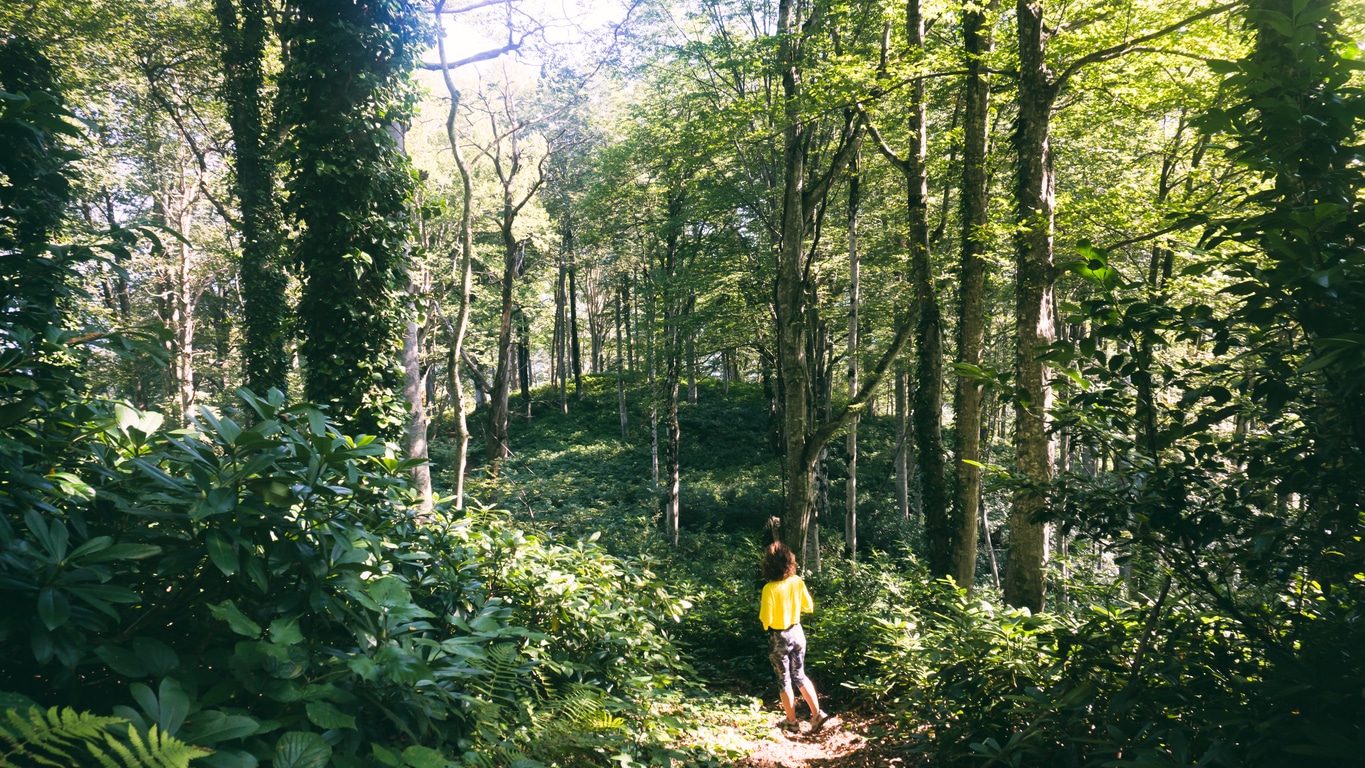 Mtirala National Park is a vast rainforest between the Black Sea and the Adjara Mountains. The surrounding mountain areas in the Greater and Lesser Caucasus create an environment prone to severe humidity. The name "Mtirala" means "to cry" in Georgian and is derived from the annual rainfall of 4-4.5 meters. Not only is this one […]
0 comments