Where you live while studying has a huge impact on your time in Bishkek. There are three housing options for Bishkek: homestay, off-campus student housing, and on-campus dorms. The homestay is great for those who want to be immersed in Kyrgyz culture and language, but it also costs $10 a day, which can add up. The free housing provided by the London School provides a great alternative to homestays. Students living in the off-campus house or dorm are completely independent and have easy access to the other students for exploring the city or studying together.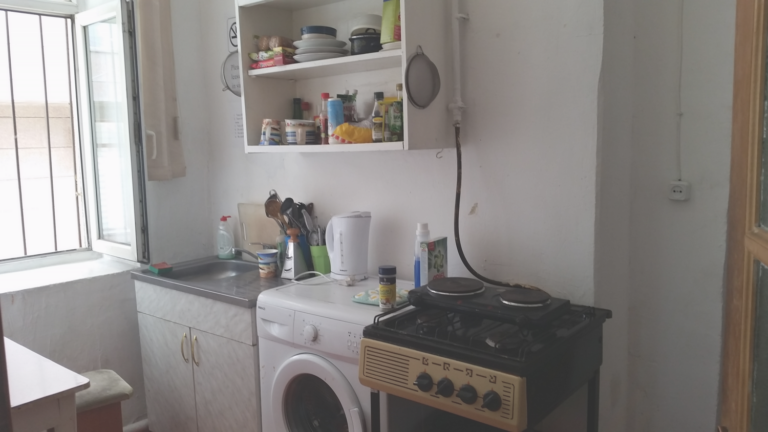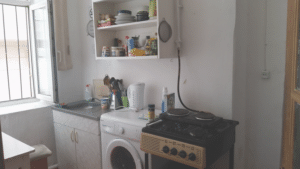 Initially, I lived in the off-campus student house. It is about 20 minutes from the school by marshrutka or a 35 minute walk. The house is great. It is quiet because it sits away from the road. There is a garden with flowers and an awning over the patio so you can sit outside in the shade. It also has a full kitchen, two bathrooms, and spacious bedrooms. However, the commute to school is tiring, and that is the reason I switched to the on-campus dorm.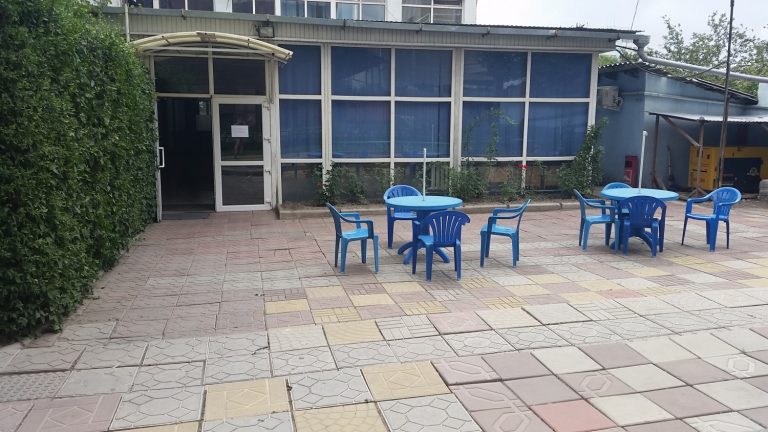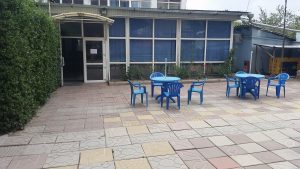 The dorm is a part of the school building. There is always a security guard present on the grounds.  The dorm is comprised of five suites, most of which have two private bedrooms, a bathroom, and a kitchen. One suite has three bedrooms and one suite is downstairs, between classrooms. The kitchens are functional, but by no means luxurious. In our kitchen, a  hot plate sits on top of the non-functioning stove, and you can forget about using an oven because they are either absent or don't work. Each kitchen has different things in it. My kitchen came loaded with utensils, so befriend the residents of Suite 5 if you want to cook. The suites also come with refrigerators. Some of the suites have full-sized refrigerators and the rest have half-sized ones. There are no microwaves, so we use the hot-plates to reheat food.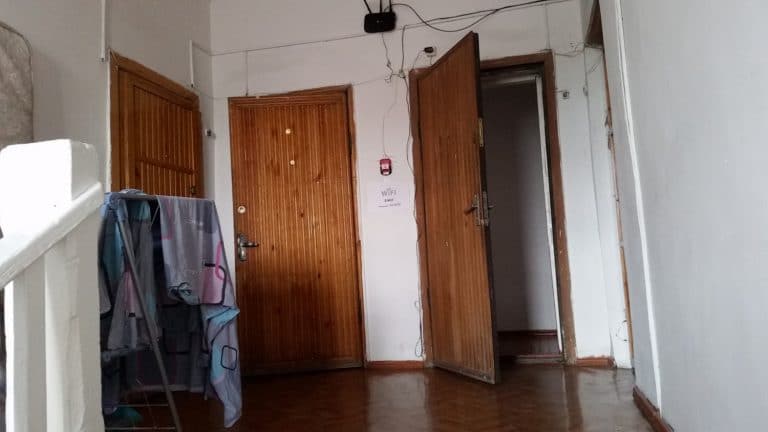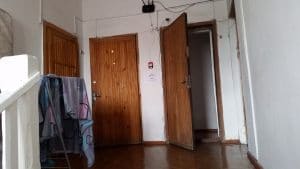 The rooms only have 1-2 electrical outlets, so charging devices can be challenging. I brought a portable battery to charge my phone during the scheduled horse trek and excursions outside of the city, but because of the outlet situation it's turned out to be useful in Bishkek, too — I use it frequently in my dorm. My room only has one outlet, and I usually have my fan plugged into it because of the oppressive summer heat , and so the portable battery allows me to both charge my phone and stay (somewhat) cool.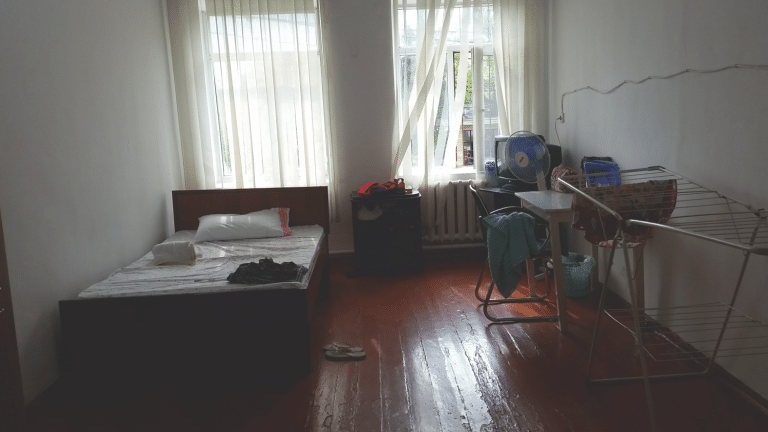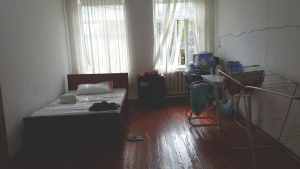 The dorm gets extremely hot in the summer. Every room should have a fan, which you will need to survive in the summer. If you don't have one, contact the school right away. The school tells you to let them know if you need anything, but for issues that aren't emergencies, responses are slow or nonexistent without persistence. For example, I asked for another set of sheets, and a friend asked for measuring cups. Neither of us received responses. It's not a bad idea to bring your own towel or sheets. The staff are not responsible for cleaning the sheets between residents, so bring your own set or be prepared to do laundry when you arrive. Plus, a piece of home can add some comfort and  contrast with the somewhat impersonal white walls. Don't expect your bathroom to feel like home, either. The water pressure is finicky, and the tubs sit at odd heights. Regardless, it has everything you need.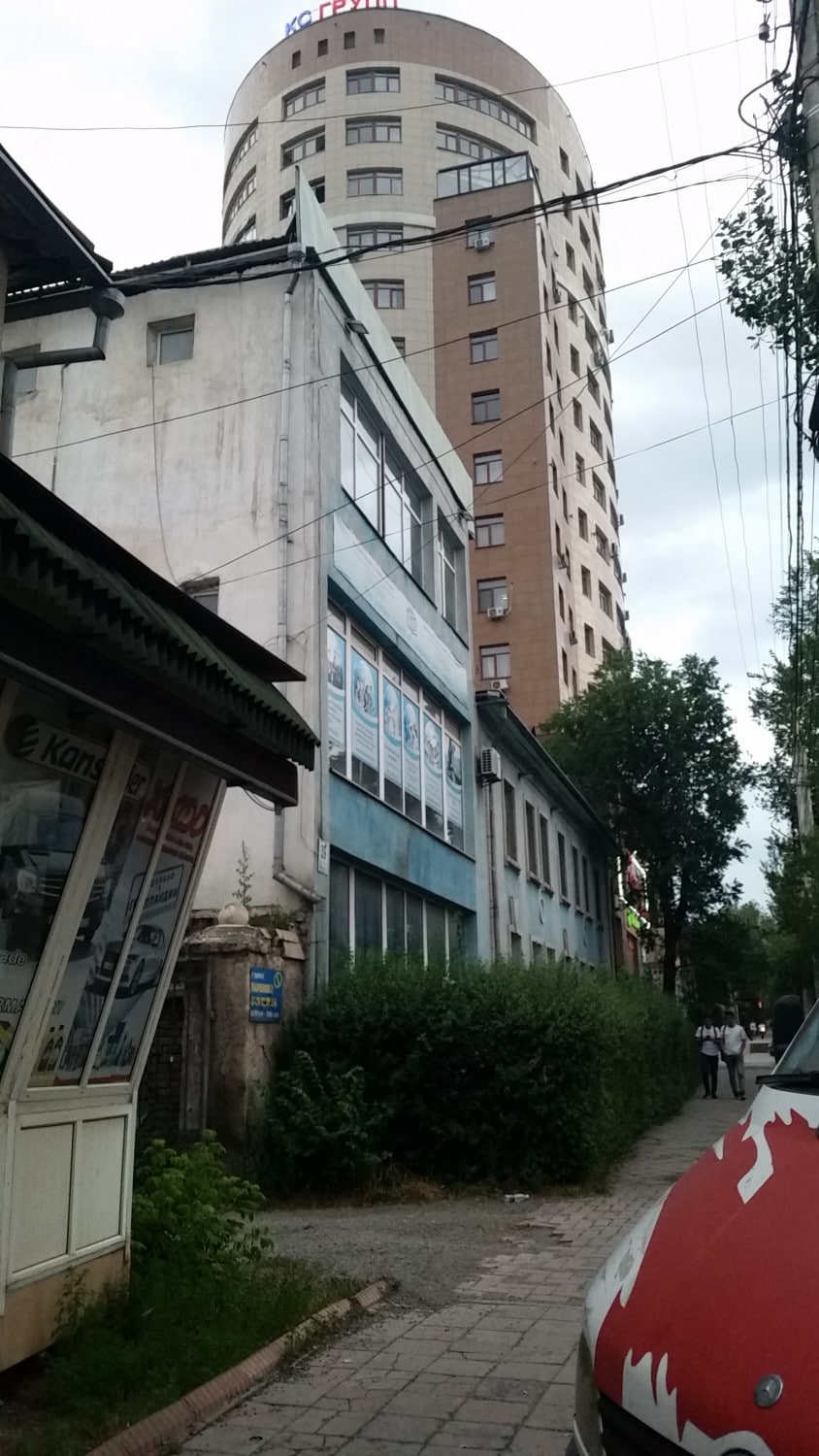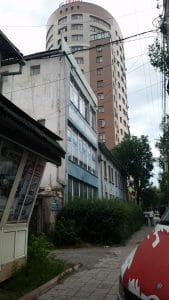 There is a cleaning lady who comes each week, but that doesn't mean you should leave all your dirty dishes for her to clean or your trash exploding everywhere (because the trash cans are very small). Doing your dishes and taking out your overflowing trash are not part of her job description. She also has keys to your room, and she goes inside it to mop the floor. To save both yourself and her some embarrassment, and to make sure your floor gets mopped, avoid leaving dirty clothes all over the floor.
Despite the challenges, I love living in the dorms. I can wake up minutes before class and still make it in time. It's also easy to roll out of bed and grab breakfast at the cafeteria — not to mention that Vefa Center is a stone's throw away. Vefa has a grocery store, clothing stores, and restaurants. One of the best things about staying on campus is how easily you can meet up with the other students on the program. Making plans to go out is easy, and you can bond over cooking in the sparse kitchen. The dorm is much closer to Ala-Too Square than is the student house, as well, so eating out at a restaurant, finding a new café, or going for a walk in the park isn't a hassle. Best of all, I made my closest friends here by moving into the dorm. I spent every evening with someone who became one of my best friends for life because we were a stone's throw away from each other. While the dorm wasn't the most glamorous place to live, I wouldn't have exchanged it for anything in Bishkek.