It was Nowruz, Central Asia's spring new year holiday, so I decided to spend the days off traveling to Karakul with a couple of friends. We spent two nights – one full day and two half days – and approximately $30 per person. It was an independent trip and turned out to be quite the adventure, but overall we had a wonderful time and a recommendable experience.
Getting There
Wow, what a palaver! First we took a Yandex taxi (Central Asia and Russia's equivalent to Uber) to the main taxi rank near the edge of town, and waited for a taxi that was headed to Karakul. Figuring that we'd like to leave early in the day, we arrived in the morning but here's the catch – the Kyrgyz are generally not early risers. As taxis tend to be shared, we had to wait for at least half an hour before it filled up, and then were on our way. It was pretty cheap – only $6 a person for a 400 km trip. Halfway there we were treated to a very Central Asian experience. The taxi driver stopped the car and told us he wasn't actually headed to Karakul but that his brother would take us the rest of the way. So, we found ourselves sitting in another taxi for over an hour, waiting for it to fill up again before we could go. Here's a tip: if you find yourself in a similar position and have the extra cash on hand, you can pay for the extra seats and have the car to yourselves. Students that we are though, we decided to wait it out.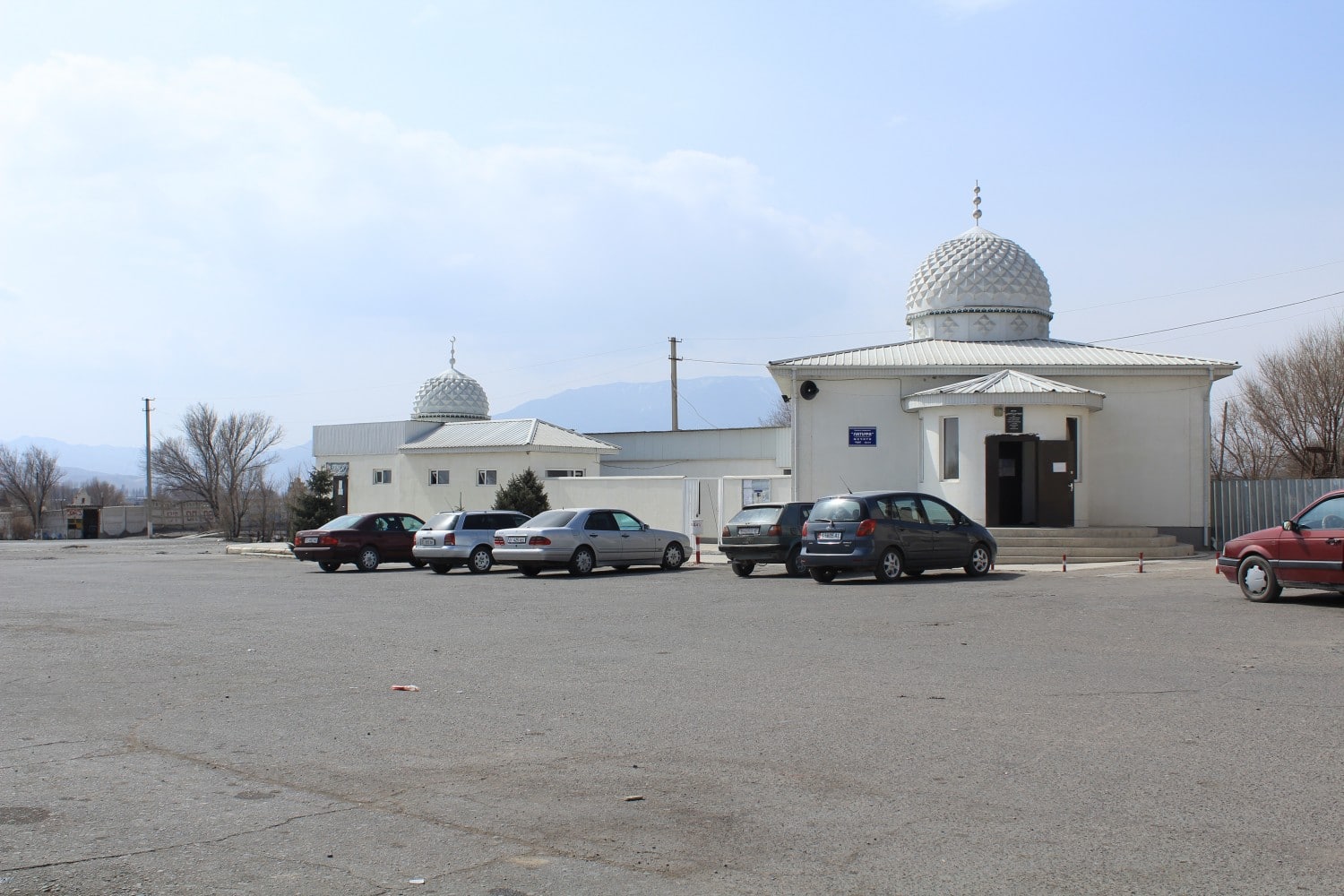 Finally, we were on our way again, bumping along the country roads and admiring the beautiful countryside views! We arrived in Karakul at dinner time.
Accomodation
I would highly recommend Center Hostel, where we stayed. It was very clean, with a large kitchen, comfy beds, and friendly staff. It was also a great location, right in the center of town, near to shops, restaurants, and public transport. It cost about $6 per night.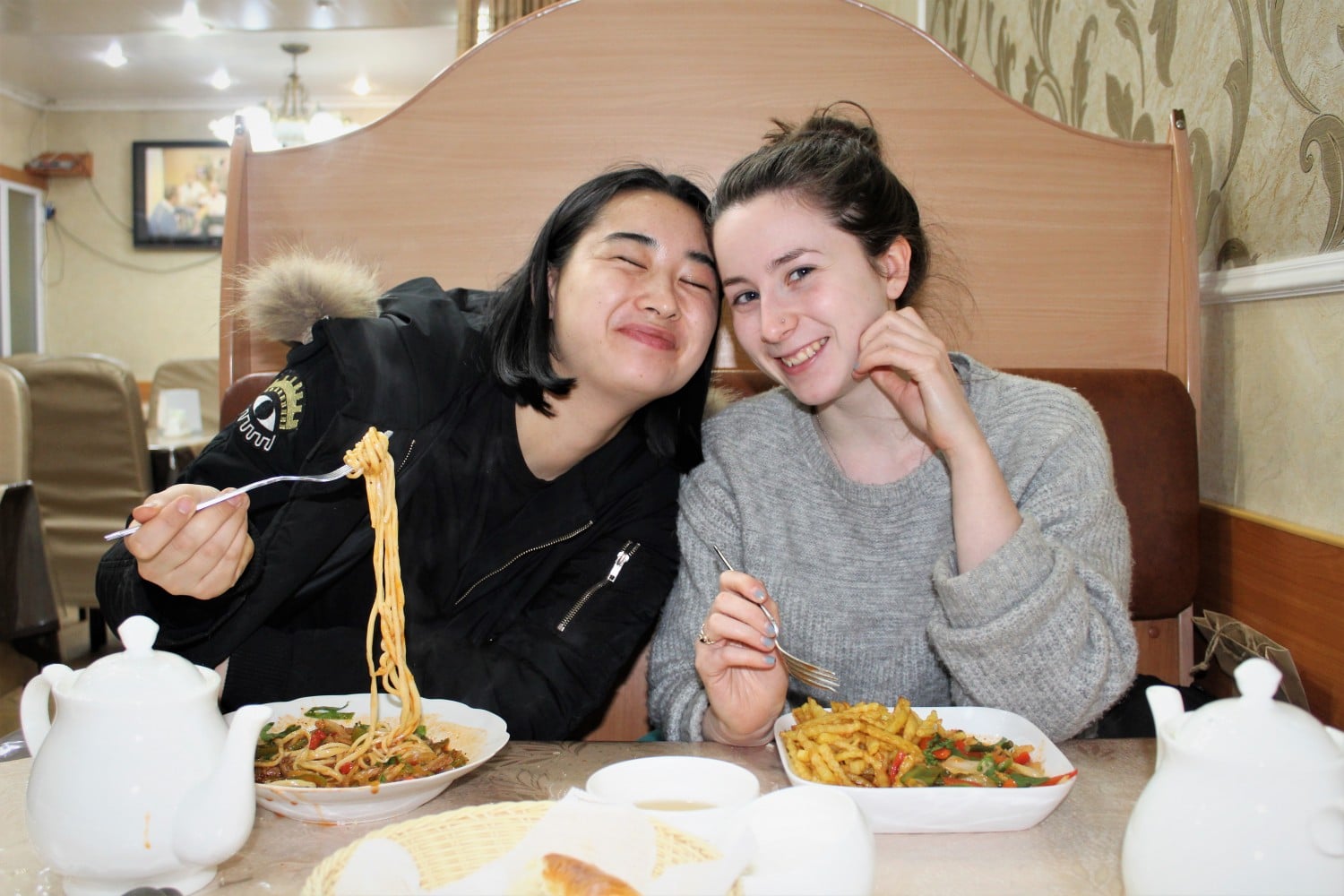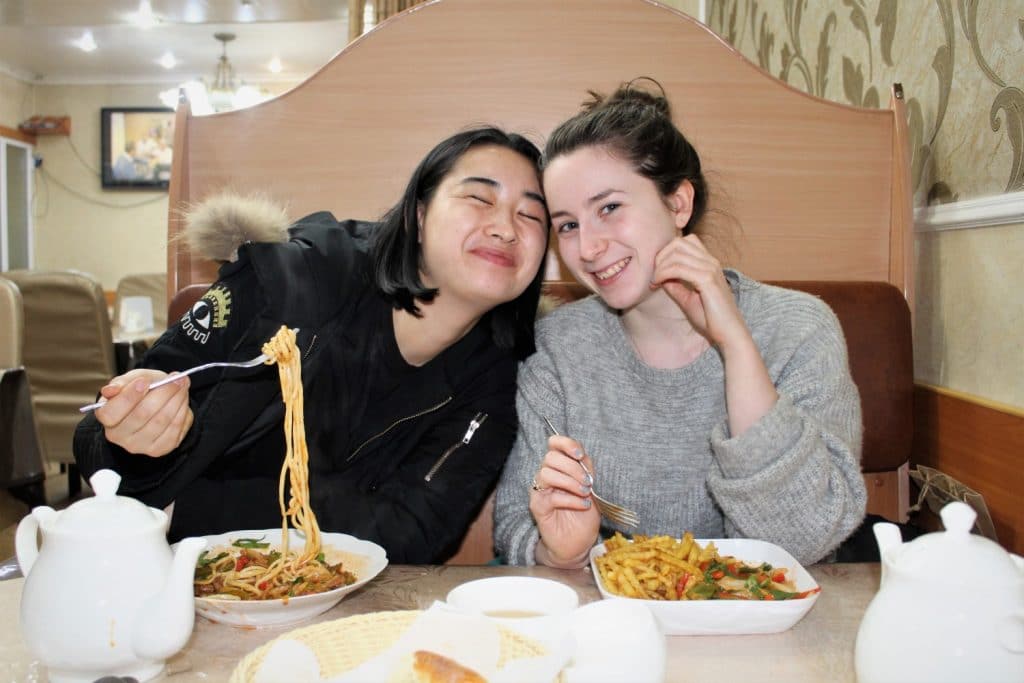 Activities
On our first evening, we went to a local restaurant then spent the evening relaxing in the hostel kitchen, chatting and nibbling halva. Karakul is traditionally a skiing town, but as we were there off season, we decided to check out some hiking routes instead.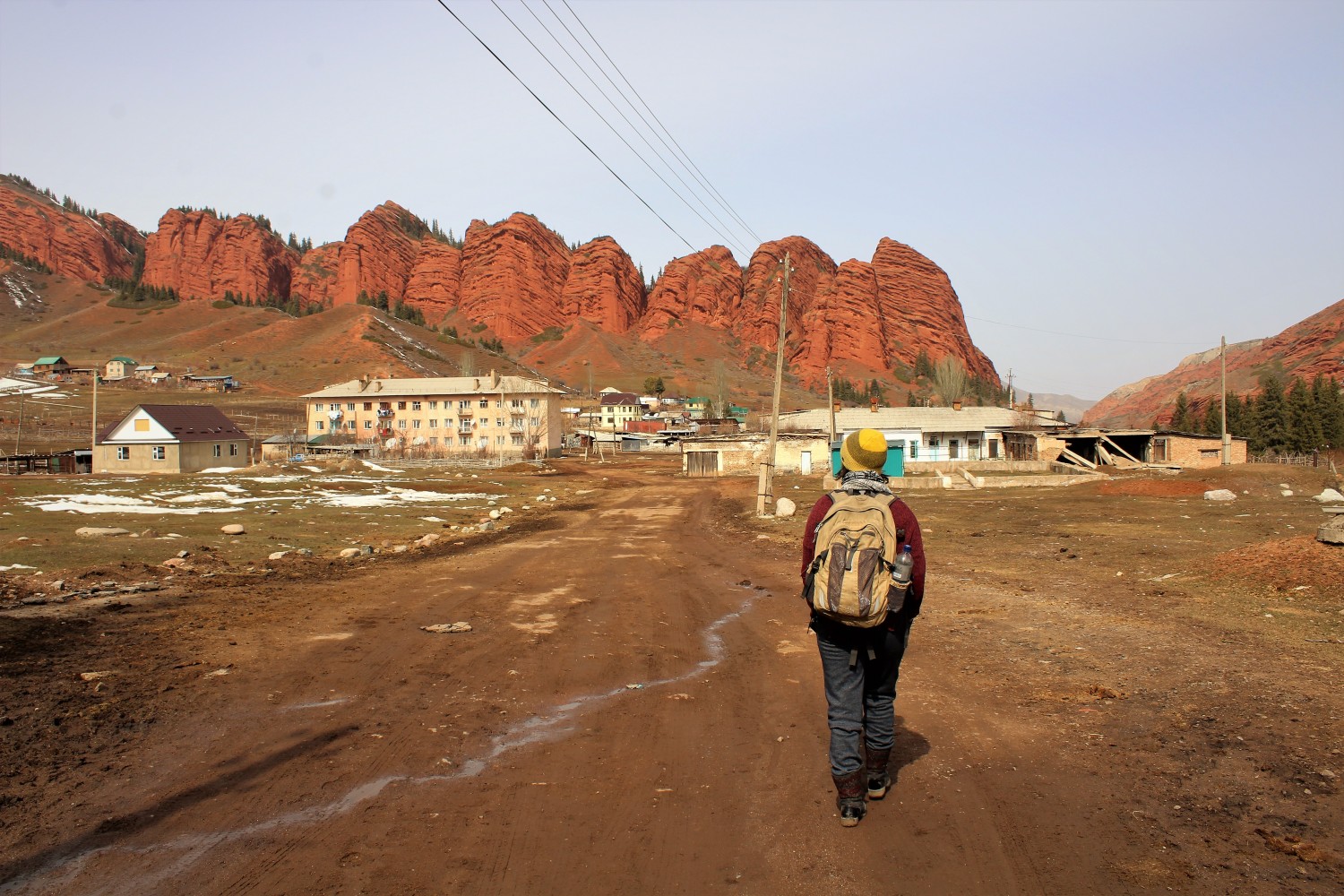 The next morning, we got a taxi (costing about $12 total) to Jeti Oguz, a popular hiking spot. There, we saw the Seven Bulls and had quite the hiking adventure! We opted for an unconventional path, tracing our way up to the top of one of the "bulls", then down the other side. We had planned to climb up higher, but decided to turn back after we ended up clinging to the side of one of the hills, covered in snow and surrounded by prickly bushes. By the time we made it down, we were utterly mocket! (That's Scots for "covered in dirt.") We called our taxi driver to come and pick us up as we approached the road…not realizing that there was a river between us and him. Cue comedic attempt to build a bridge with stones before deciding to brave the tide and wade our way across.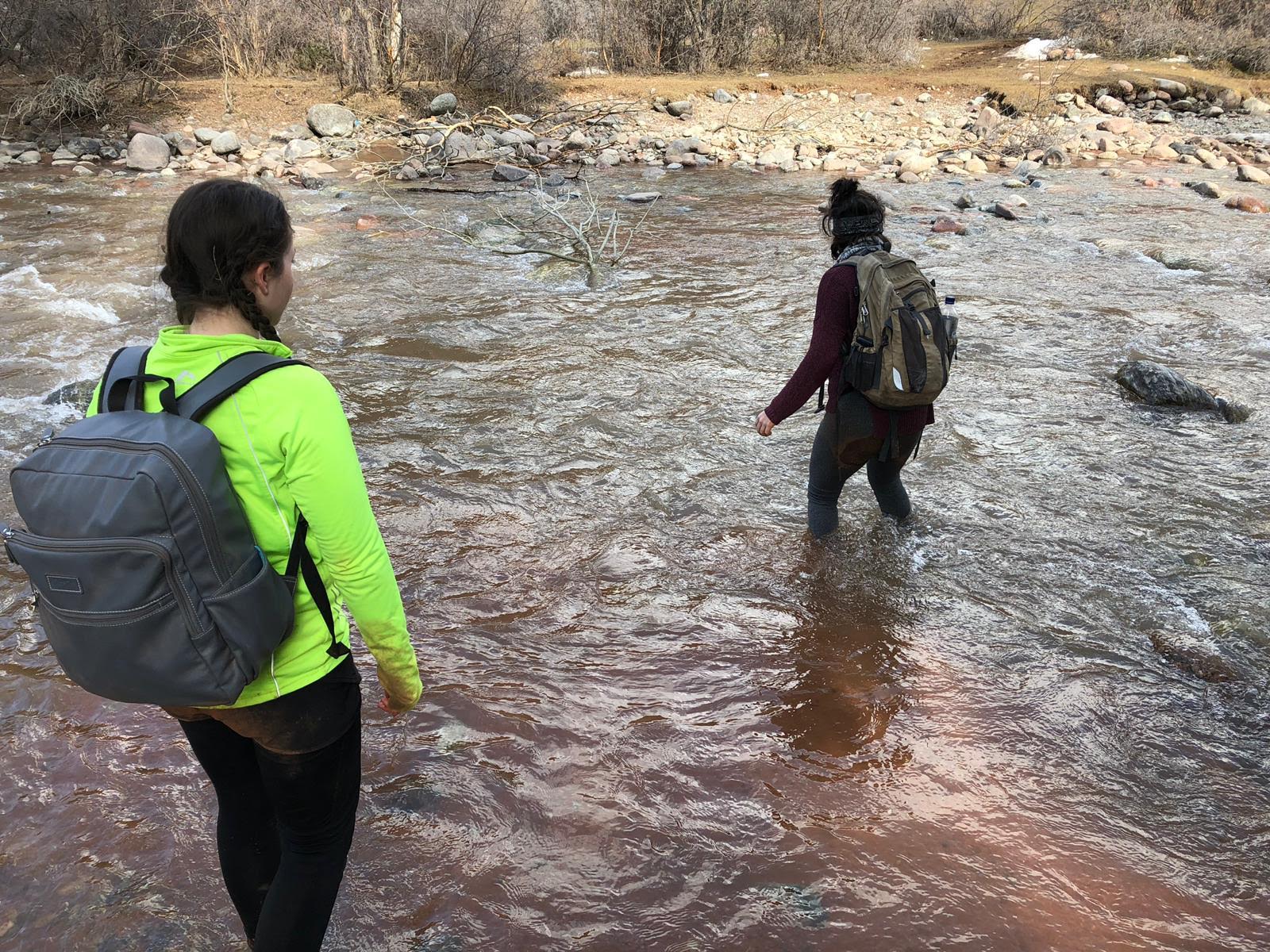 When our taxi driver saw us, he burst out laughing – covered in mud, hair a mess, and soaked to the bone, I don't think we resembled stereotypical Kyrgyz ladies.
The evening was spent blissfully at a local banya, which cost no more than $3 per person. There, we cleaned off the dirt of the day and relaxed our sore muscles. It was a wonderful end to our time in Karakul!
Weekend Trip to Karakul
~3 days
~$30 per person (sharing expenses between three friends)