I didn't expect that during my time in Bishkek, I would have the opportunity to visit Southeast Asia (although it has long been on my bucket list). Taking a quick look at Google Flights, it appears that a flight from Bishkek to Thailand costs upwards of $800. However, thanks to the invitation from a local friend, I came to understand that there was another way to visit Thailand all-inclusively for around the same price.
Within Bishkek there are many travel agencies, which all offer more or less the same packages to visit places like Thailand, more specifically the island of Phuket, which has become a top tourist spot for Russian speakers over the years. Other tour locations offered through the travel agency I used include Dubai, Shark El Sheik in Egypt, Goa in India, Bali in Indonesia, Kuala Lumpur in Malaysia, Antalya in Turkey, the island of Maldives, Tunisia, Azerbaijan, and Georgia. The price of such trips ranges from as low as $300 to upwards of $1000 or even $2000. The length of the tours likewise ranges from as short as three to as long as fifteen days. Aside from location, the number of stars at the hotel you choose to stay at account for the biggest price differential.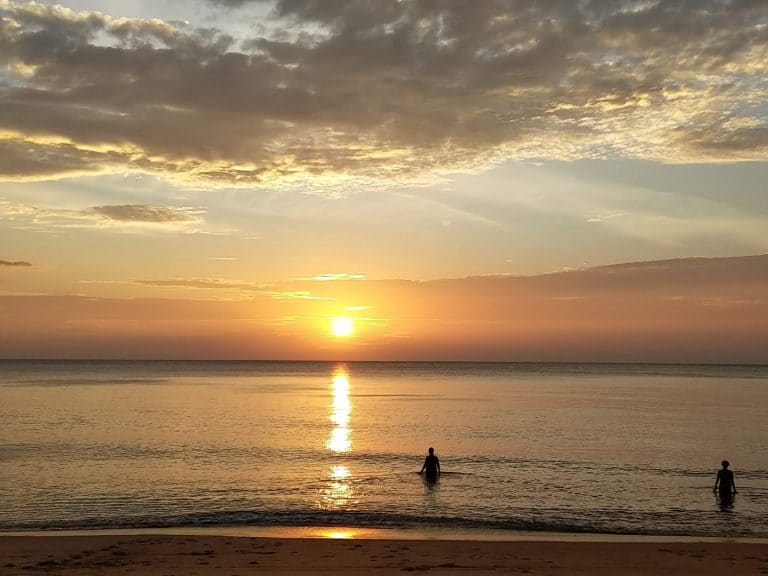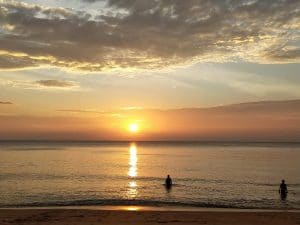 I had the opportunity to go to Thailand because of my local friend who works for the Thai consulate. The consulate decided to reward all their employees this year with free trips to Thailand. My friend invited me along. My package with the tourist agency, called Be Fly, came to $860. Had I chosen a three star, rather than a four-star hotel, I could have gone for about $730. Had I decided on my package earlier, I could have saved about $50 – as the price goes up closer to the tour date. I purchased my package four days prior to departure. The cost included my flight (complete with a checked bag and one meal on board), hotel for nine nights, travel insurance, free airport to hotel transfer, and two free excursions.
Be Fly has multiple locations all over town, but the one I went to was the one located at 19 Baitik Baatyr – a five-minute walk south from the London School. This is also the only office that accepts credit cards, hence, it was the one I used.
The flights going both to and from Phuket were completely full. On our tour, there were only two other girls who had selected the same hotel as us. The majority of people staying at our hotel were from Russia. I had the opportunity to speak to a few Russian people. Some of this involved helping translate, because despite Phuket attracting a large Russian population, Thai people are still more familiar with English as a second language than Russian.
This travel package was technically booked with a tourist agency called Pegasus Touristik – a Turkish company, just like the airlines we flew. The first morning we were there, we had a meeting with a representative from the company, who made us aware of the many tourist excursions that we could sign up for. These were on the more expensive side of things (at least for someone on a student budget). There was one excursion to an aquarium that was only $20, which we signed up for. But the rest ranged from at least $30 or $40 for performances to up to $300 for a two-day island excursion. I personally opted for a one-day island excursion that was closer to $150.
In addition to these excursions, there were two that you could sign up for free. The reason why these excursions were free was because their primary purpose was to sell tourists unnecessary, overpriced items. These included memory foam mattresses, skin products, coffee and tea, snake oil supplements, and acupuncture sessions. The range was truly quite random, but definitely provided me with a robust new vocabulary of very specific Russian words. The best part of these free tours was being on the tour bus and having a Russian-speaking tour guide explain more about the local culture. Although most of the tour guides talked quite fast, I was still able to understand the majority of what they were saying. These tour guides came from a variety of backgrounds. While some were ethnically Russian, there were ones that we met from Turkey and Turkmenistan. All of them spoke great Russian nonetheless.
When I didn't have excursions planned, I was surrounded by Russian speakers no matter where I turned – at the beach, near the pool, at local restaurants. I ended up making friends with one Kazakh woman who I went to dinner with a few nights and got to speak Russian with on quite a few occasions. But even if I wasn't always practicing the language myself, with her or with others, I was at least hearing it.
Going to Thailand with a tour company catering to Russian speakers proved to be a creative and interesting way to keep practicing Russian while touring another country while on break from my multi-semester study abroad program. I would highly recommend looking into a tour package with a local tour agency for a fun and relatively inexpensive way of traveling between semesters or perhaps even as an added bonus for after your program ends.