Wondering about staying with a local family while you're in Bishkek? Though every family is different, hopefully my experience will give a glimpse into what to expect. As a vegan, I'd also like to share my experience abroad to help other vegans better prepare for their homestays.
The House
It was early morning when I arrived at my homestay and I was greeted my host mum with a hug and a kiss on each cheek. Entering the surprisingly Western style kitchen, I was given a bowl of chickpea soup and encouraged to take some bread. Bread is a very important part of the culture here! Next, I was shown my room and given a tour of the house. It was very spacious and modern, with two fully plumbed bathrooms and a swimming pool in the front yard. My room was large and minimalistic. There was a bed, a chest of drawers, a desk with a seat, and bedside shelves. I was also provided with two sets of bed sheets and a towel. Downstairs was the kitchenette, a comfortable living room with a TV, and what I can only describe as "the banqueting room." In one corner stood a piano and, stretching out across the room, was a long dining table, lined with fancy chairs. As a little nod to their nomadic past, a sad looking wolf skin hung on the wall. Not quite a vegan's dream.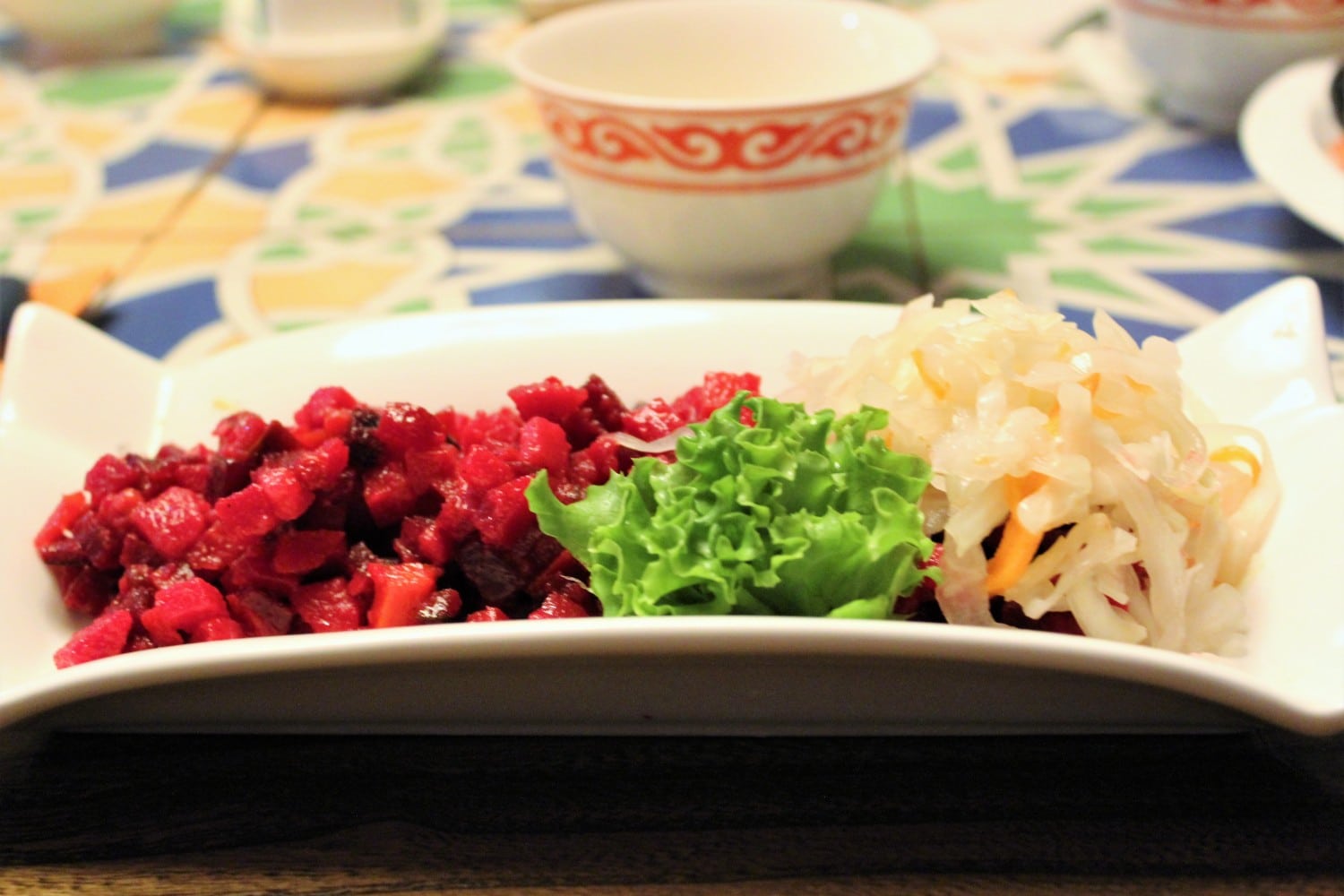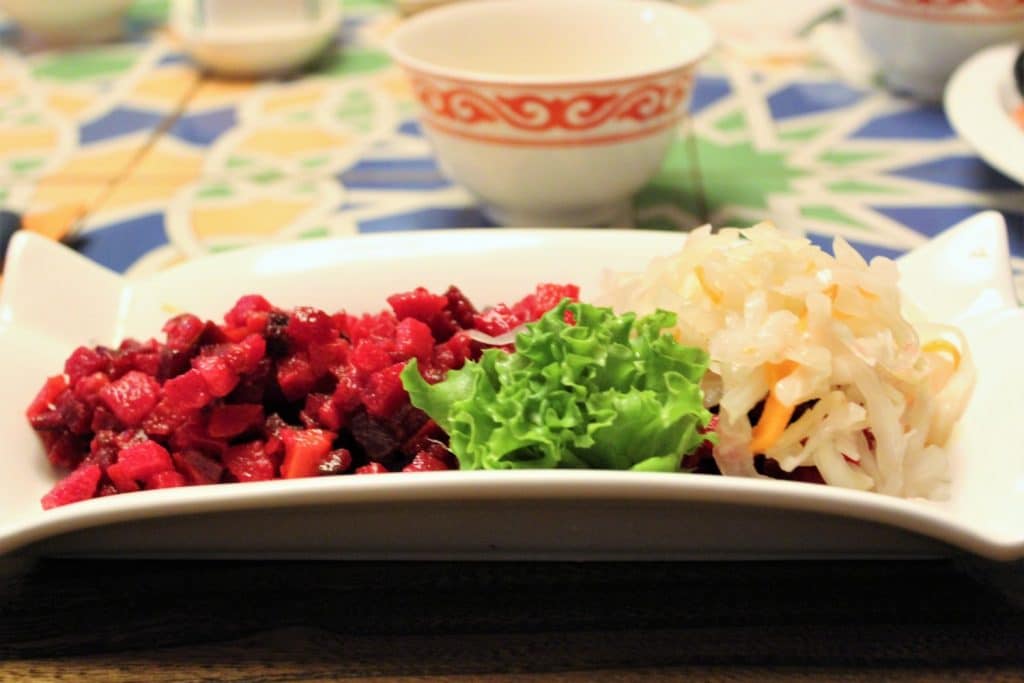 Food
Honestly, I struggled with the food at times. I grew up in a Central Asian country so had an idea of what kind of food to expect, but having gone vegan a year ago, I knew that the food may be a challenge while staying with a local family. While vegetarianism and veganism have made inroads into post-Soviet countries, they remain often misunderstood. My advice is to nail your colors to the mast from day one. I made the mistake of accepting food that had been cooked in animal fat the first week, out of feeling awkward and not wanting to make a fuss. However, it is much easier to say from the start exactly what you are okay with eating, rather than changing your boundaries halfway through your time. Clear communication is key and as you are paying for a service as well as a room, it is okay to request food that comes in line with your dietary requirements. There are ways of going about this diplomatically and you can ask London School representatives to be the middle person if need be. Try to be gracious with your host family as they are getting used to the different way that you do things just as much as you are getting used to them.  
Despite my veganism, I was still able to try some modified versions of authentic Kyrgyz food! As an avid cook, I loved learning how to make delicious treats such as chak chak, lagman, and manti. Cooking with my host sister was also a fun and practical way to learn new vocabulary.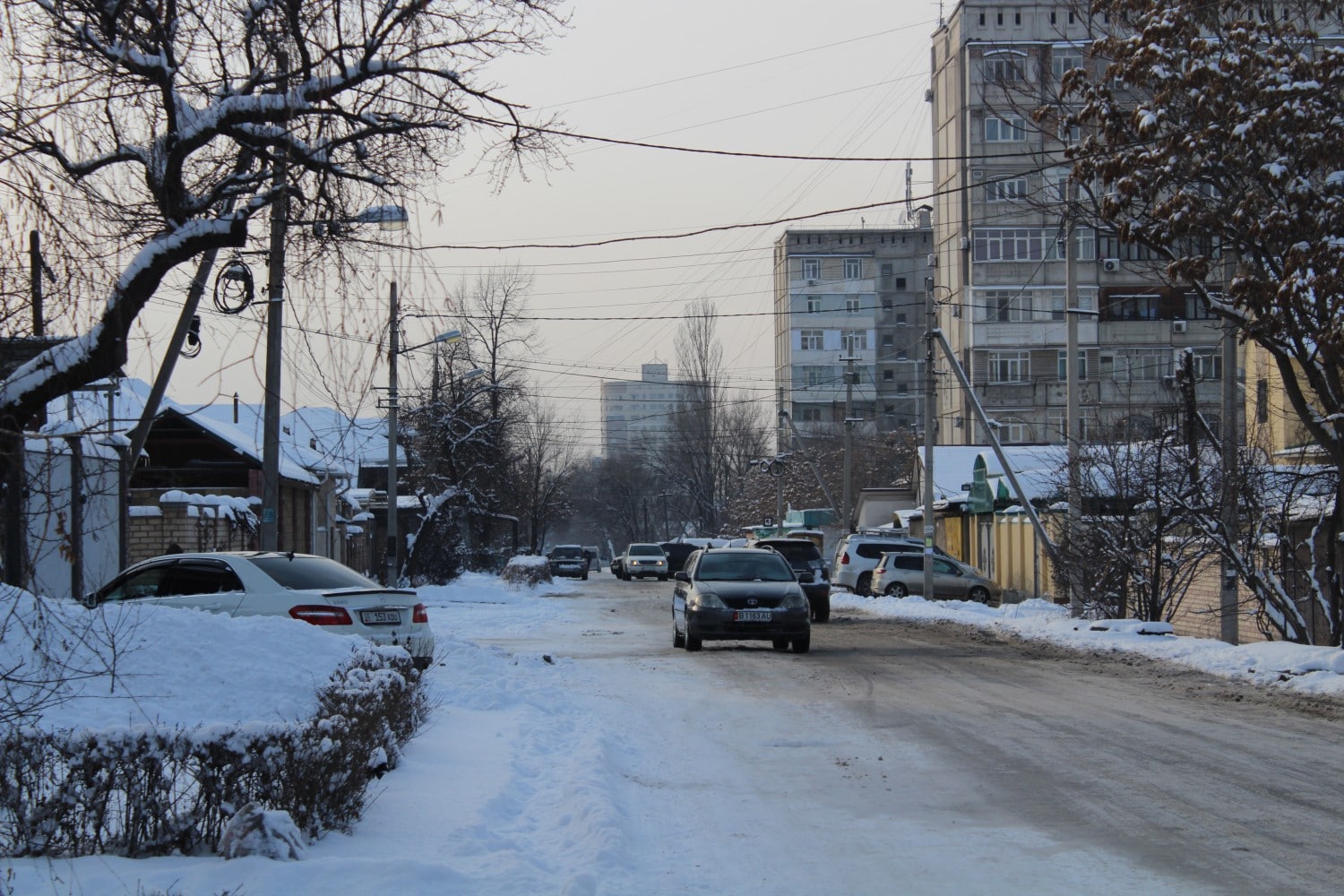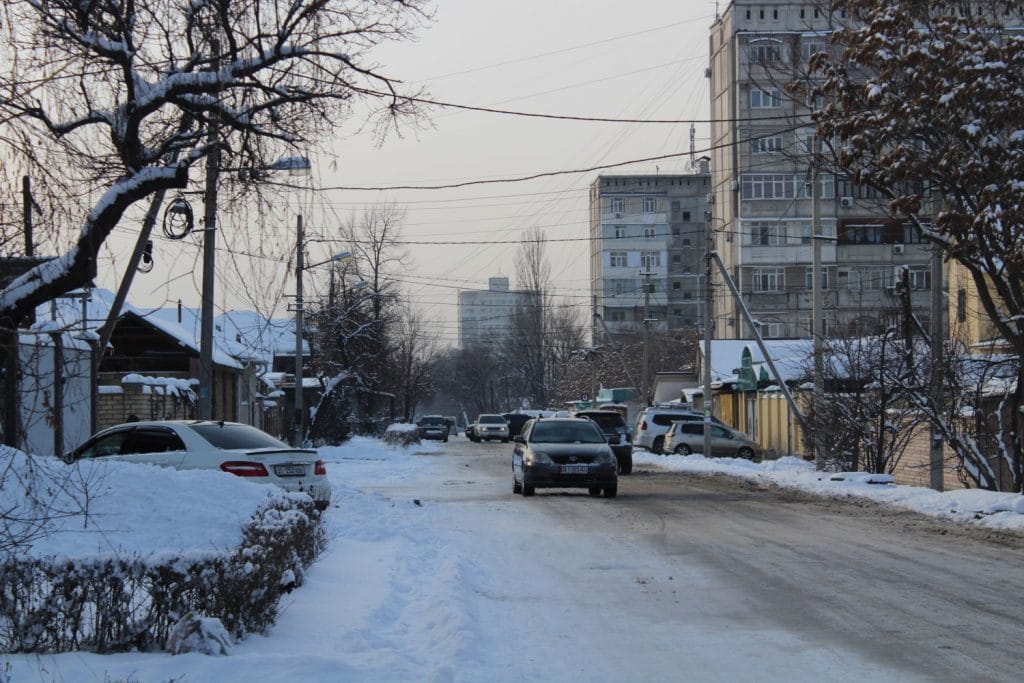 Culture
The family spoke a mixture of Russian and Kyrgyz, as is the case with most local families in Bishkek. This was good as it meant that I could take part in the Russian parts of conversations, while being able to rest my mind when the language switched to Kyrgyz. Of course, the most important thing to be gained from a homestay is the language and cultural aspect. No matter how much a language is studied, and a culture read about, nothing can replicate experiencing it for yourself. Staying with a family, I had the opportunity to get completely immersed in Russian language and have real life conversations about things that I cared about, rather than learning purely from a course curriculum. What's more, I had the chance to experience life here like a local. One such experience was a trip to the banya with my host sister.
It was a Wednesday afternoon and I was ready for a relaxing (and cheap!) spa experience. When we entered the banya, we had our shoes switched for flip flops and proceeded to the locker room to change. I soon realized that "changing" meant "undressing", after being told off by a spa attendant for wearing a swimming costume. Though I had been to a banya in Russia, it had been at a private dacha so the British side of me still cringed at the idea of a nude public spa. Soon enough, I got over myself and enjoyed the experience, but it was certainly a big cultural difference!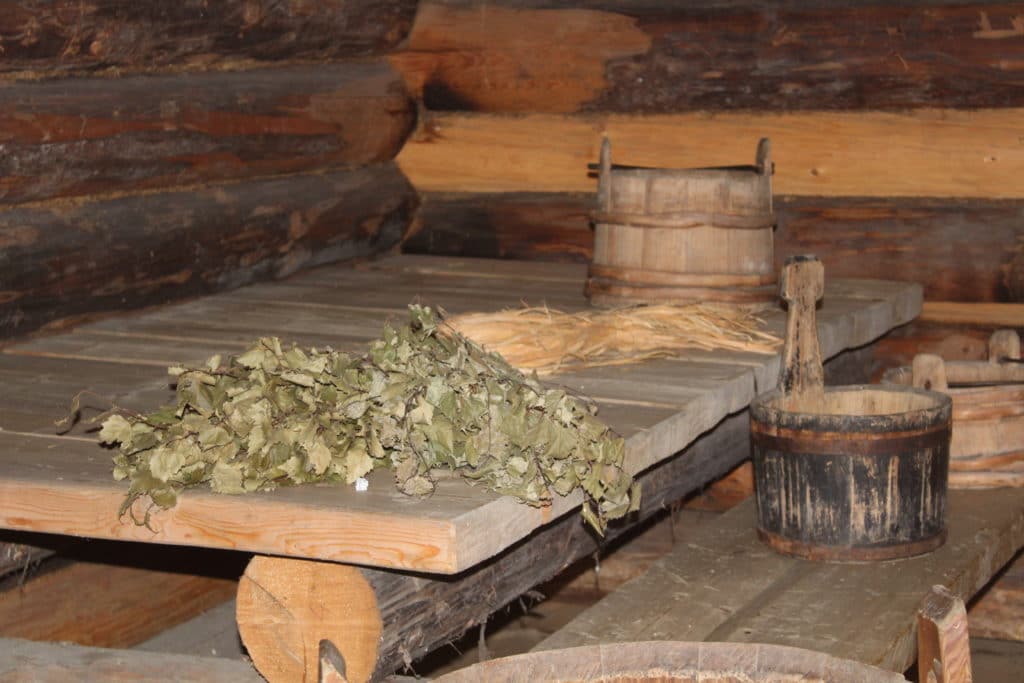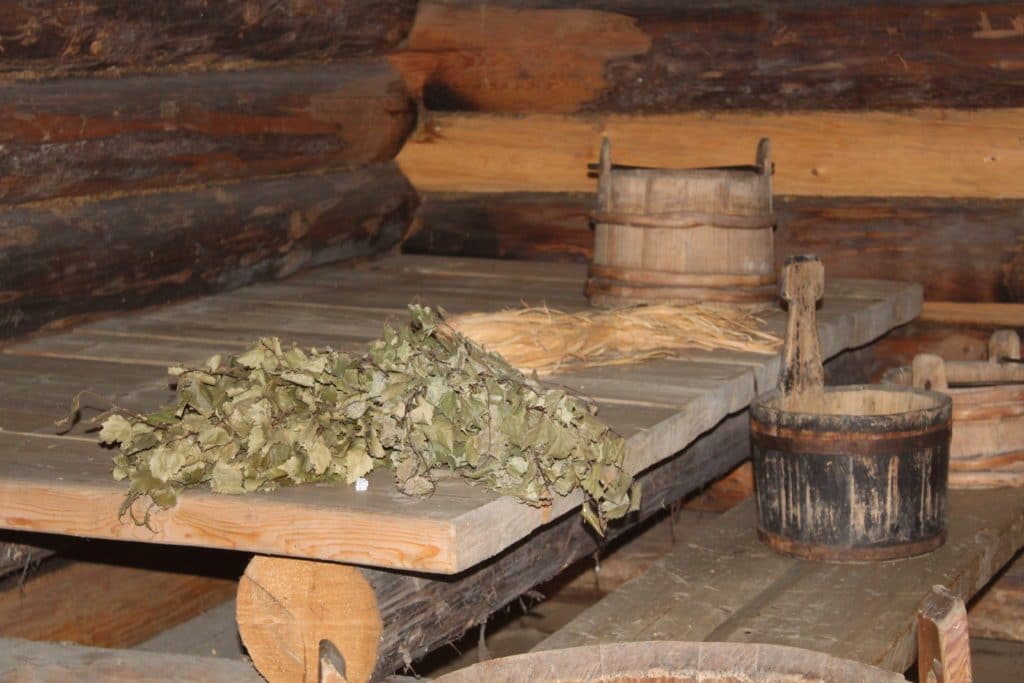 Conclusion
Overall, my host family were very hospitable, warm, and relaxed people. Though I had expected my freedom to be limited by staying with a family, this wasn't the case at all. I was given my own key so could come and go when I pleased. I also had full access to use the kitchen for cooking and baking whenever I liked. All in all, it was lovely to have the balance of staying in a comfortable family home while living an independent life.  
Pros

   
Excellent for full language immersion.

An opportunity to try authentic local food.

An immediate gateway to meeting other locals and making friends out with the expatriate circle.

The chance to find out the best things to see and do from a local's perspective.
Cons
Food – dietary requirements will often be misunderstood and potentially not taken seriously due to cultural differences. Food is also very fatty and sugary.

Possible lack of independence (depending on the family).

Potentially a long commute to London School.

Tiredness – staying with a host family is tiring as you need to deal with cultural differences and speaking in a different language most of the time.