As part of the SRAS' Central Asian Studies program, I had the opportunity to travel around Central Asia, seeing Kazakhstan, Turkmenistan, and Uzbekistan along the way. In this article, I'm going to write about Uzbekistan as I was there for the longest (about six days).
Uzbekistan is also a country that holds a very special place in my heart. I grew up in Uzbekistan but left due to political issues in 2006, so returning to Uzbekistan was like coming home. It was wonderful to be able to cross the border without a visa – since the death of former president Karimov, the Uzbek government has been making big changes to promote tourism, often unilaterally declaring liberalizations in visa policy. UK citizens (that's me!) can now enter Uzbekistan for 30 days visa-free. Americans can enter for five days if they enter and leave the country via Uzbek Airlines and otherwise qualify for simple e-visas that are good for 30 days.  
Bukhara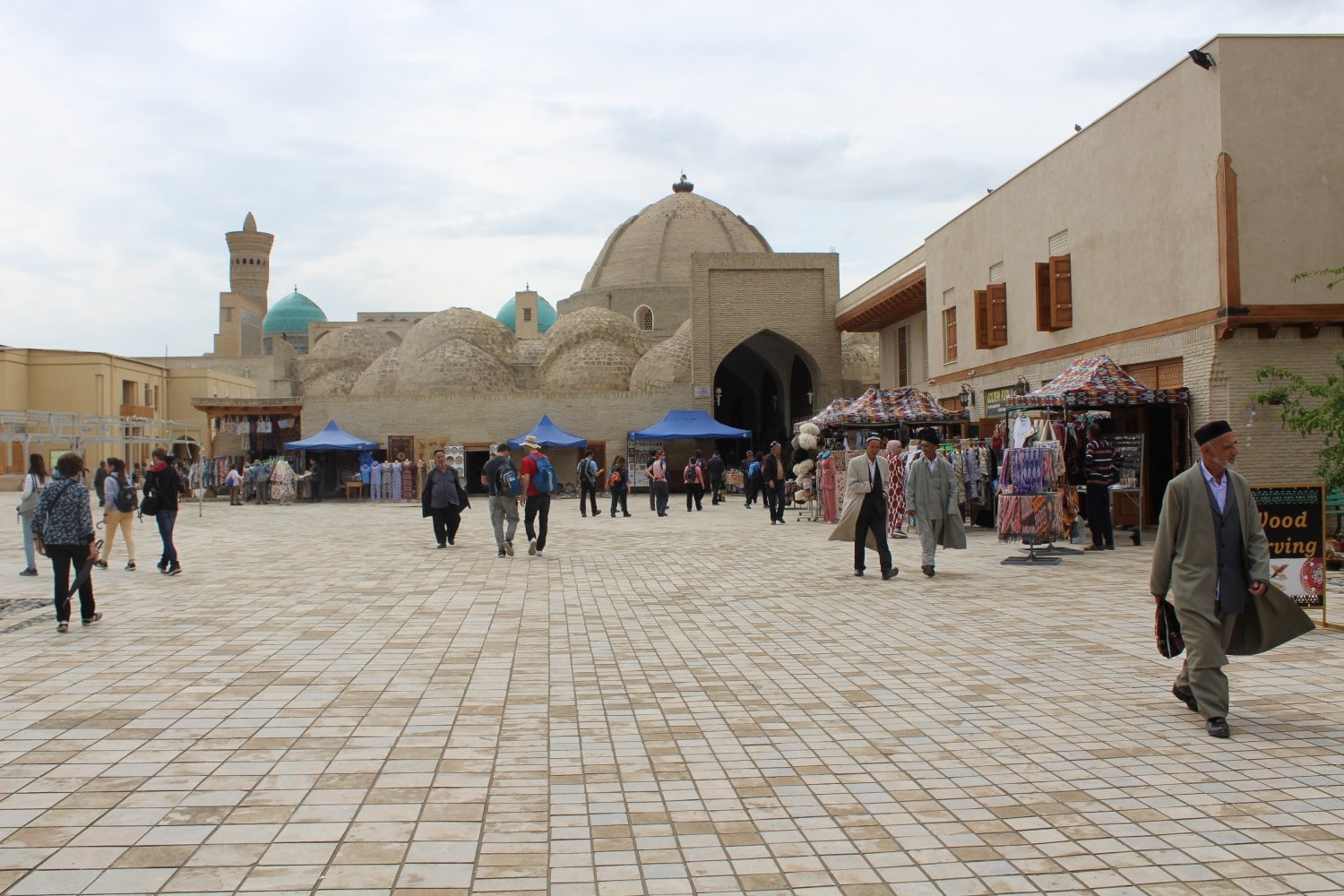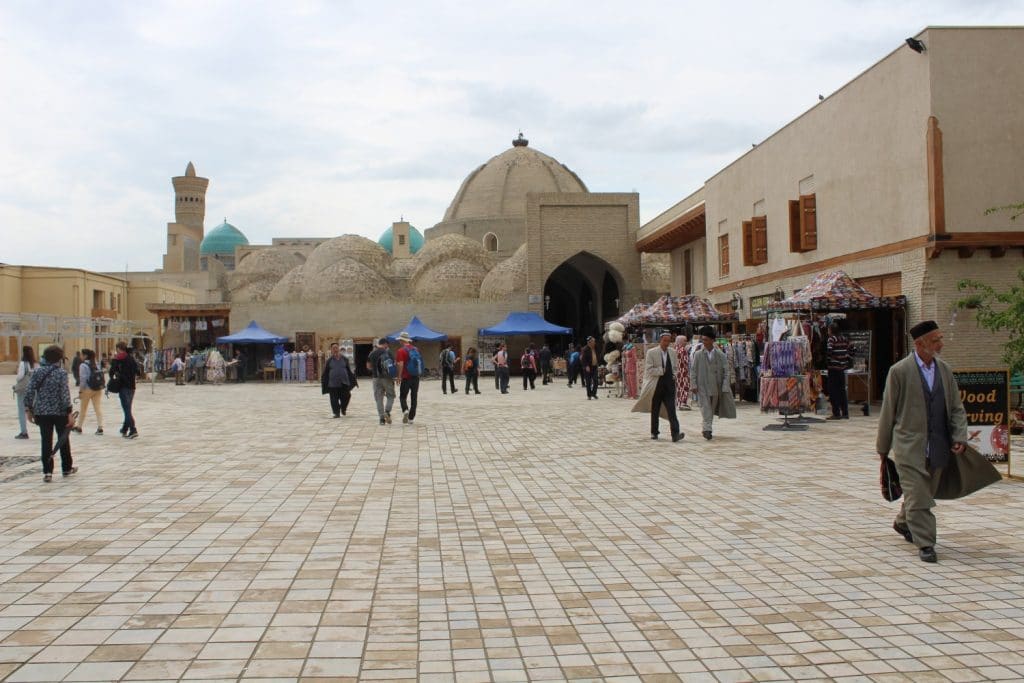 The tour started when I crossed the border from Turkmenistan. Having finished my time in there, my tour guide escorted me to the border for the crossing. On the other side, a tour-arranged driver picked me up after I crossed on foot and drove me to Bukhara.
I was relieved that he waited, as it took 50 minutes to get through! Interestingly, I didn't actually need to wait in lines as I was the only tourist so they bumped me to the front of all the queues. The reason it took so long was because the border was so wide and required two bus rides to get across.
Hotel Siyavush in Bukhara was lovely; the rooms were decorated with Uzbek textiles, and everything was clean, with all the modern conveniences. The breakfast was also excellent, offering a selection of cereals, breads, salads, and fresh pastries. My one criticism is that the Internet was temperamental and when it did work, it wasn't very fast. Uzbekistan, which was a much more closed country under the previous president, never prioritized developing its Internet and connections to the outside world. It currently ranks very low in world rankings for speed and quality of Internet overall. Hopefully they will work on this along with the visa policy. Besides this, I was very happy with my stay.
On the first day, I relaxed at the hotel, went for a walk in the surrounding area, and took some time to recover from my trip to Turkmenistan. The next morning, I was joined by SRAS students on another program and we began the tour. We saw beautiful madrasahs, haggled our way through the bazaar, and lunched at an old caravan rest stop. For all this, Bukhara was my favourite city that we visited – ancient buildings, colorful bazaars, and friendly people made it a wonderful trip. The next morning we traveled on to Samarkand by train, arriving in the afternoon.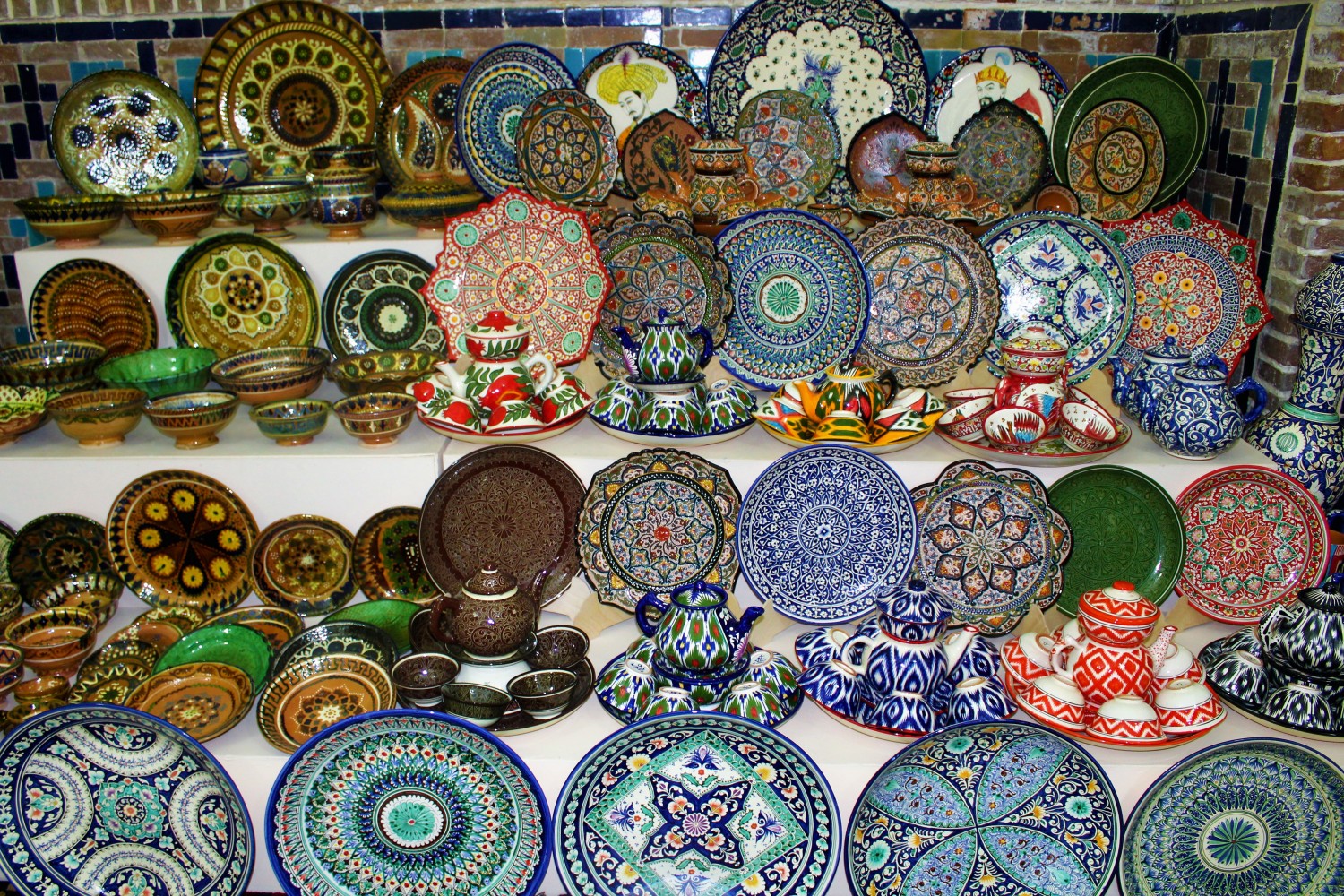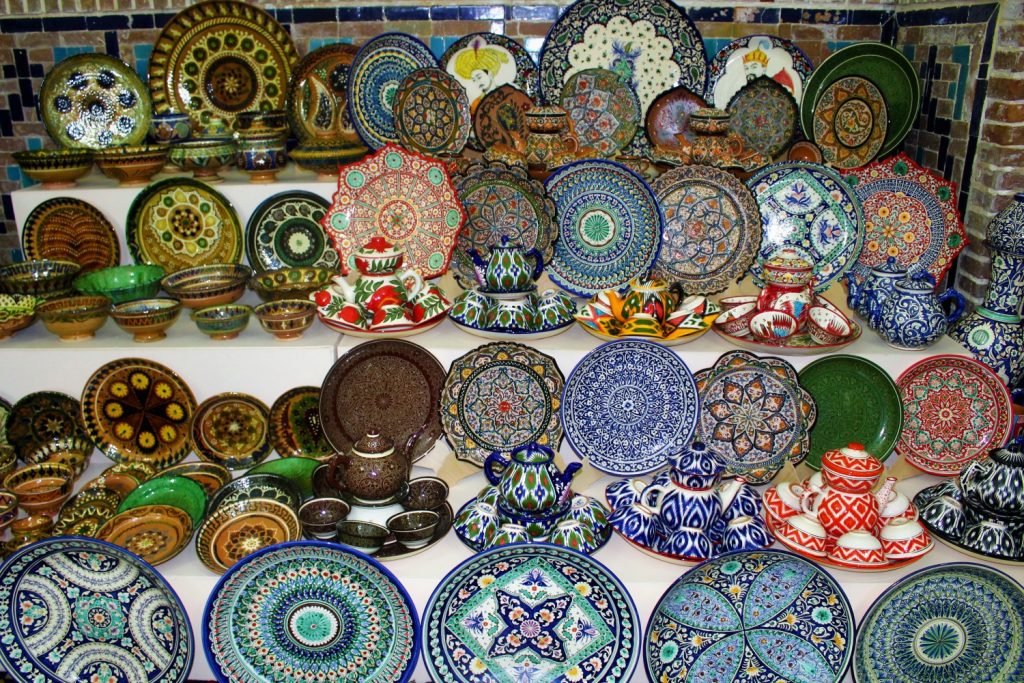 Samarkand
Samarkand is a big city, somewhere between ancient and modern. There, we visited a lot of interesting sights. Amongst them included Registan Square, St Daniel's Mausoleum, and Ulugbek Observatory. Registan Square was super cool for me, as I was able to recreate old pictures from my childhood! Our tour guide was friendly and informative but unfortunately didn't have a very high level of English so we asked him to speak in Russian instead.
The hotel was very nice, and the owner was particularly friendly. On one of the days I became unwell so had to spend the day in bed – upon finding out, he sent up a pot of lemon tea, honey, and a plate of biscuits free of charge!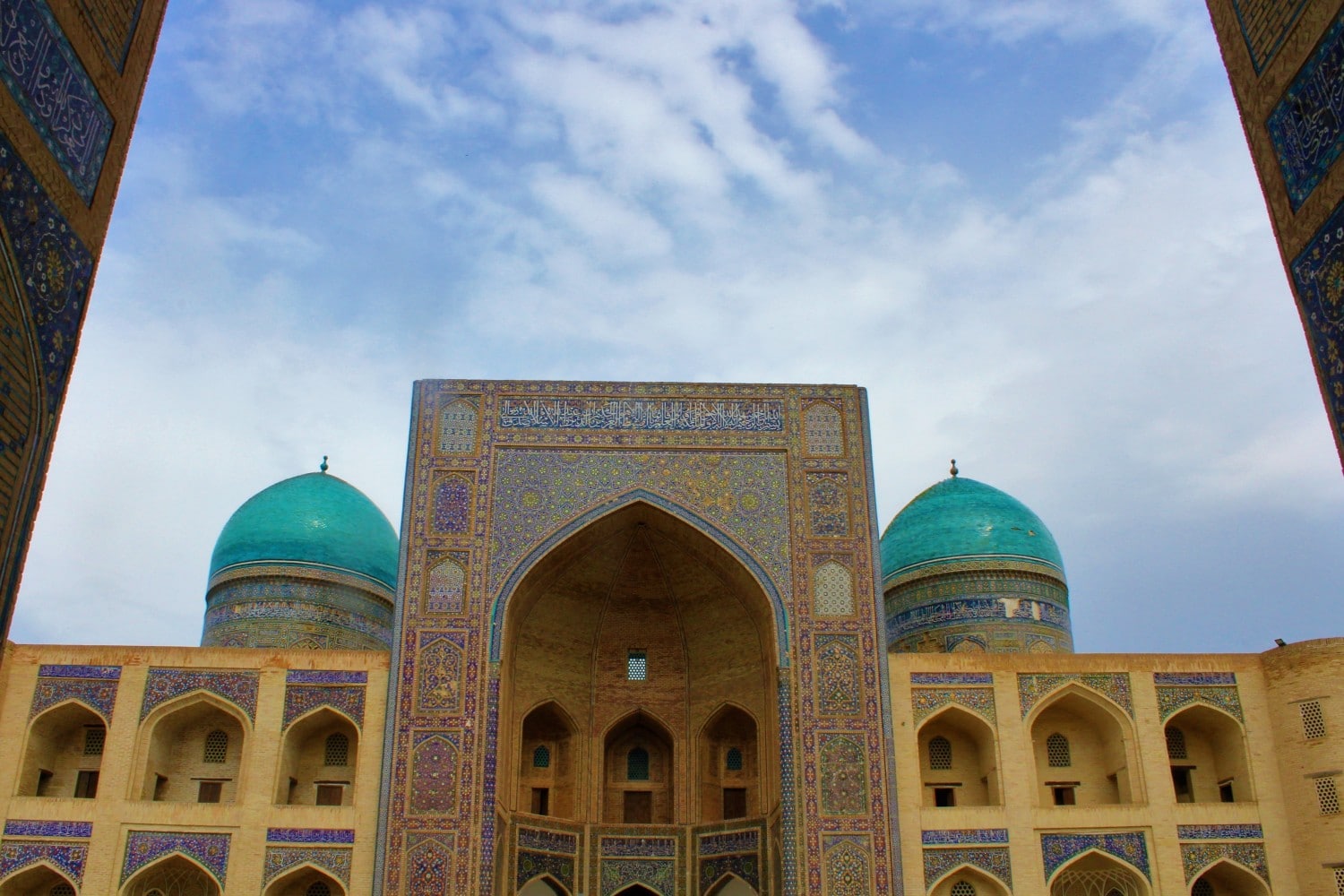 Tashkent
After four days in Samarkand, we took the high speed train to Tashkent (launched just eight years ago) for the last part of our tour. Unfortunately it was raining hard on our last day, so it was a very cold and wet walking tour – as a Scot I didn't mind too much, though it was difficult to get good quality photos. We visited Chorsu Bazaar, Amir Temur museum, and several monuments. In the afternoon we had some free time so my tour guide kindly took me to a park that I used to play in when I was a kid, and I had a chance to wander around reminiscing for a while. I spent the final evening getting a workout at the gym and eating dinner at a Turkish restaurant.
Overall, walking the silk road through Uzbekistan was a wonderful experience. I was able to see new things and reminisce over the old, catching a glimpse of a country merged by the ancient and the modern. My highlight? Eating plov every day! Needless to say, this trip is recommended for anyone who loves history, warm culture, and good food.