Study abroad is full of new experiences, from getting accustomed to the local culture and managing your courses. When you need a getaway, there is always an abundance of other Russian cities and sights to see. Although once your multi-entry visa is processed, Tallinn and other Baltic cities are readily accessible from Moscow and St. Petersburg. Here is your guide to a weekend getaway to Tallinn, Estonia!
Tallinn basics
Tallinn is the capital of Estonia, and has had more than a few name changes over time.  Looking through history, the area has been known as Kesoniemi, Rävala, Reval, and variations of 'Tallinn' give or take a 'n' or an 'a' ending.  The city was historically split into three parts: Toompea/ Cathedral Hill, the Old Town which was part of the Hanseatic League, and the southern section of modern-day Tallinn where Estonians settled in the mid-19th century.  Tallinn was under the rule of Imperial Russia then Imperial Germany, annexed by the Soviet Union, occupied by Nazi Germany, then back under Soviet annexation. Estonian independence came in August 1991, and Tallinn has been the capital since.
The official language is Estonian, but the unofficial secondary tongue spoken is Russian, and many folks in Tallinn speak both.  Tallinn's Old Town is a UNESCO World Heritage Site, and the city is considered the "Silicon Valley of the Baltics" from whence Skype originated.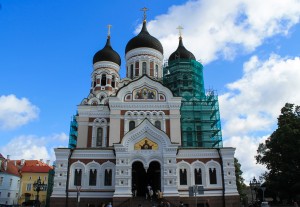 Top party hostels 
The Monk's Bunk
Red Emperor Bar & Hostel
Tallinn Backpackers
The Dancing Eesti
Daytime in Tallinn
Free walking tour: You'll get the basic rundown of the city and get the touristy things out of the way. The guides are very helpful not only in understanding the city, but also giving recommendations for where to eat, what to buy, or what to see next. Note: this is "free" aka donation-based, although a few Euros is all it takes. Meet in front of the Tallinn Tourist Information Center at noon (runs every day).
Hotel Viru & KGB Museum: check out this completely wired Soviet hotel blast from the past. The museum tours are every day, but you need to buy a ticket in advance. Tickets cost €8 for hotel guests and €10 for everyone else. Viru väljak 4
Patarei Prison: Just a short walk from the city center is the Soviet prison Patarei directly located on the harbor. Originally mandated by Tsar Nicholas I of Russia, Patarei was designed to be a sea fortress covering 10 acres. Over the susequent years, it was used as army barracks, as a prison under various regimes, and finally as a Culture Park starting in 2007. While the prison is hardy enough, it can be "partly rather dangerous" (as per Paterei's website). Regardless, it's a good way to spend a few hours in Tallinn.
Pro-tip: bring a flashlight! There's a ton of art inside, but you can't see much without a light. And yes, the iPhone flashlight app works decently well. Just be prepared to feel like you're in a horror film.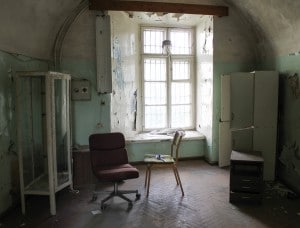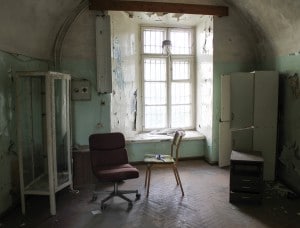 Most of the prison is open to individual visitors from 1 May- 30 September.
Hours: noon – 6 pm. Cost: €3 per adult, €2 for students
Other than that, you must book a tour (running all year long).
 After: you'll see "BEACH BAR" with arrows directing you to the side of the prison. This isn't a ploy to murder you; you'll in fact find a sand-strewn outdoor beach bar complete with lounge chairs and Jimmy Buffet-esque music. After the dank prison experience, some of you may feel like an alcoholic pick-me-up. While you're there, try the dried and seasoned bread snacks (you'll see them all over the city).
Patarei Prison Beach Cafe (totally legit) is open every day noon- 9 pm.
Museum of Occupations: for all of you history buffs out there. It covers the first and second Soviet occupations, as well as the German one 1941-1944. Their temporary exhibits are pretty interesting, too (the current one being forbidden rock music in Soviet Estonia). Admission is €5 adults or €3 students. Open 11-6. Toompea 8
Linnahall: Bereft of a large enough body of water to host the sailing event for the 1980 22nd Summer Olympic Games, Moscow deferred to Tallinn to host. Linnahall was constructed as the main venue, originally named V. I. Lenin Palace of Culture and Sport, and (perhaps jokingly, but probably not) as a testament of Soviet superior cement-pouring skills. Now, it is used as a heliport and dock for sea service to and from Helsinki. It's graffiti-ed and a crumbling around the edges, but it plays host to numerous Estonians and visitors who wish to watch the sun rise or set over the Tallinn harbor. Go up with some fellow travelers with some cold brew and drunchies and enjoy the view.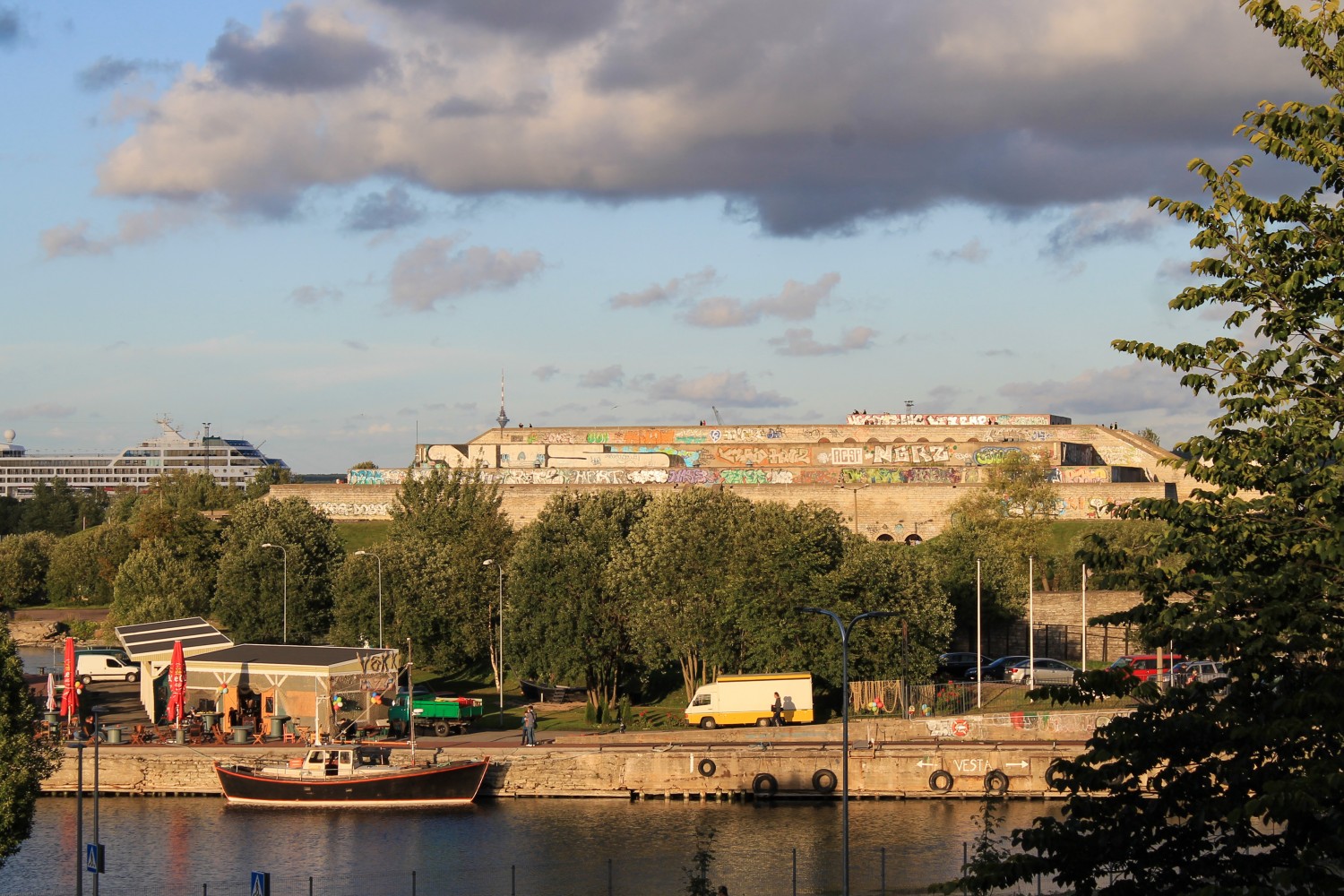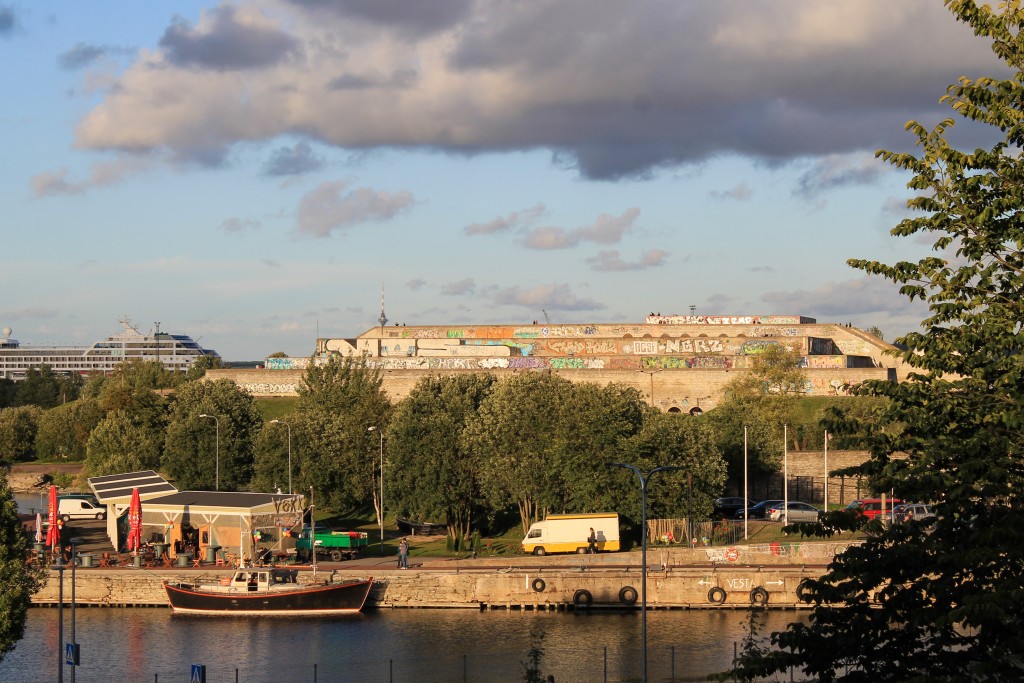 Balti Jaam Market
Go through the train station, and you'll see the market. Wander around there, check out the fresh produce and random knick-knacks (or knock-offs).
*Free city view on top of Radisson Blu (Rävala puiestee 3)
Nightlife in Tallinn
Mad Monk's pub crawl all the way. €15, unlimited beer/cider at the hostel, included welcome shots at all bars, and free entrance to that night's club. recommended
*Monk's Bunk and Red Emperor both have bars to start off your night.
For the beer snob: Brewery Beer Club (Pikk 1)
For the cheap-o wino: Paar Veini (Sauna 1)
For a bit of Soviet influence: Must Puudel (Müürivahe 20)
For the young-ish blackout kinda night: Kohvik Noorus (Lai 10)
For the "we're grownups" blackout kinda night: Shooters (Suur-Karja 4)
For that love-hate dive-y dive bar: Levikas (Olevimägi 12)
For the face-control factor: Cathouse (Tartu mnt. 17)
For the typical cubbing: Club Hollywood (Vana-Posti 8)
For the 21 and over: Venus Club (Vana-Viru 14)
For the alt clubber: PADA (Kalasadama tänav 6)
Available excursions 
Western Estonia: Keila Joa waterfall, Paldiski, Rummu underwater prison, Padise Monastery
Eastern Estonia: Narva, Estonian-Russian border, Sillamäe, Krenholm factory
Walking tours (Soviet Tallinn or Old Town)
Lahemaa National Park (Estonia's largest and oldest national park)
Paintball (in a car or on foot)
AK47 Shooting
Patarei Prison tours
Also note that these excursions are only offered on certain days, and many are dependent on enough people signing up. Be sure to email ahead. Your hostel has the hookups, so go through them.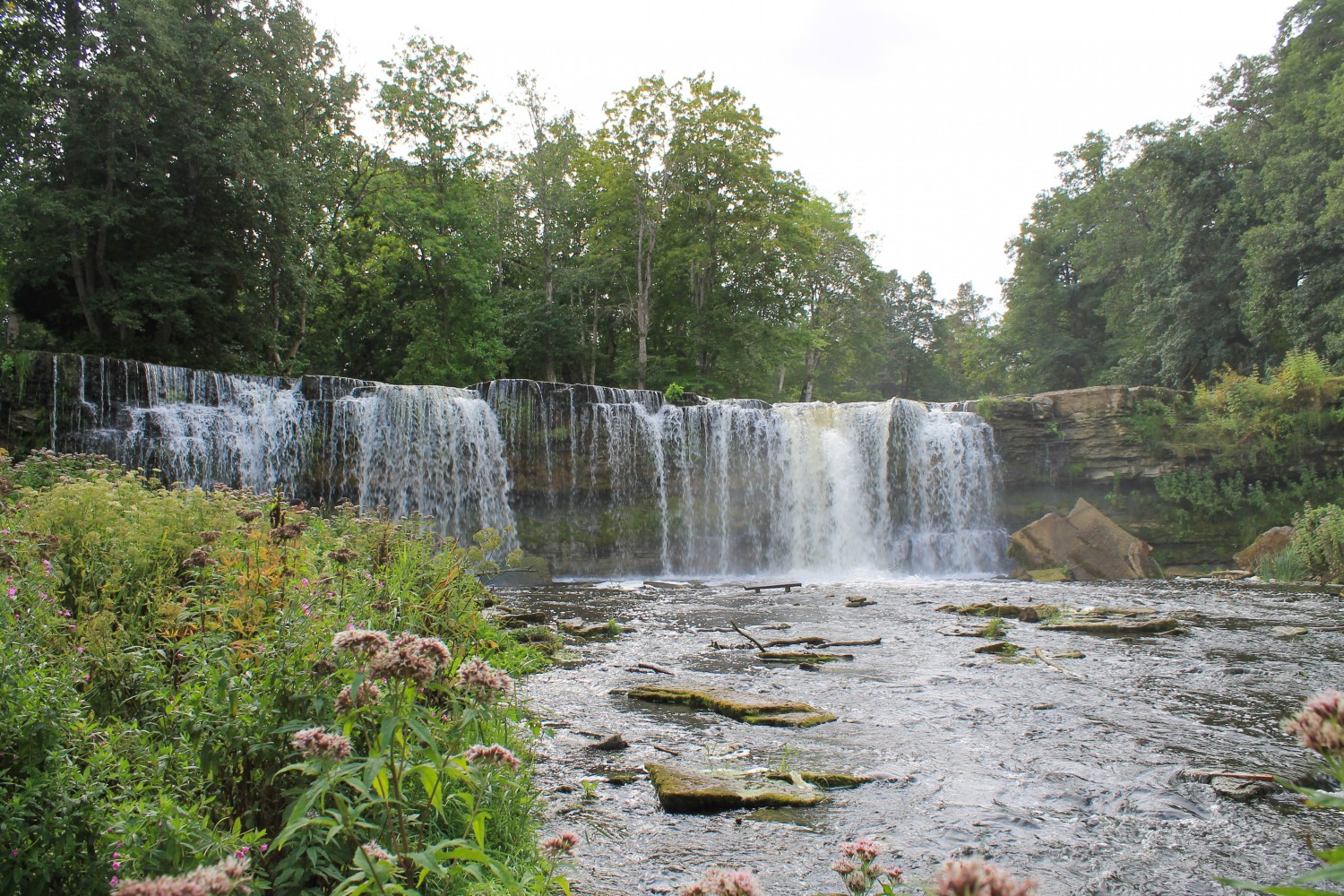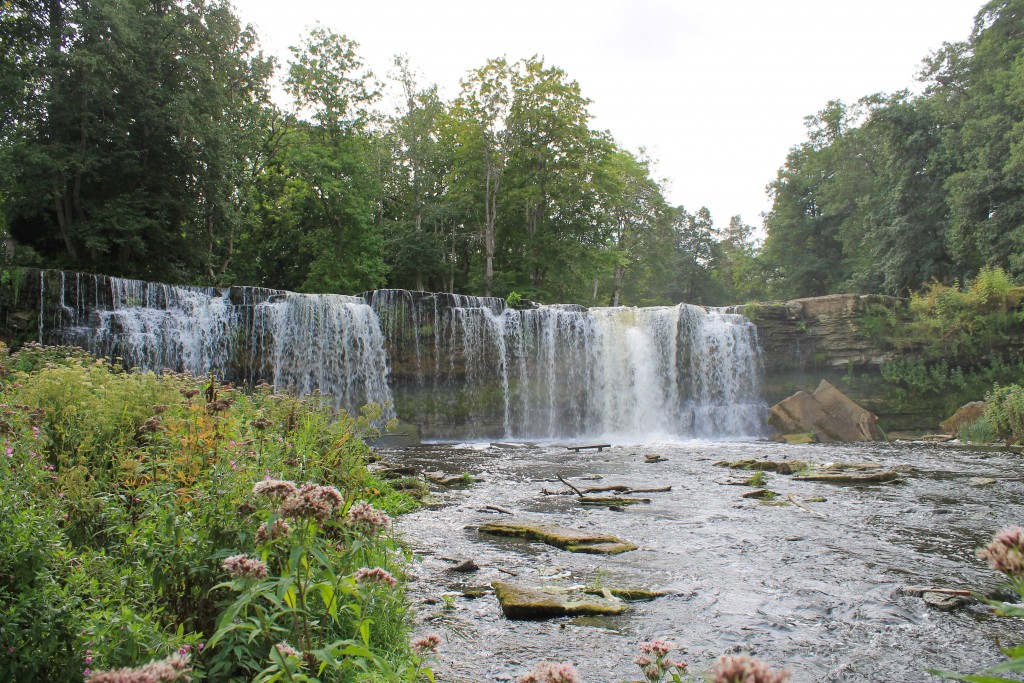 Helpful words and phrases
Hello – Tere
Good-bye – Head aega
Yes – Jah
No – Ei
How much… – Kui palju…
Where is the closest… – Kus on lӓhim…
Please – Palun
Thank you – Tӓnan
Excuse me – Vabandust
Cheers! – Terviseks!
I don't know – Ma ei tea
How to get there
From St. Petersburg: a train saves you an hour, but the bus schedule is more likely to fit a students' schedule.
From Moscow: better off taking a train to St. Petersburg, then deciding if you'd rather continue by train to Tallinn or take the bus.
From Warsaw: Take one of the bus mentioned.  On the way, you might as well check out Vilnius and Riga, because to go straight through to Tallinn which would take all night anyways. Regardless, seeing the Baltic states is an opportunity you don't want to miss.
The bus tickets are cheaper, if you can handle the extra hour. Overall, it isn't too difficult to find your way to Tallinn between Lux/Simple Express and EcoLines. Reasonably priced and straightforward bookings.
St. Petersburg to Tallinn
Weekend Trip
~$350