As an SRAS student in Russia, you'll likely have a multiple-entry student visa. This means that you should be able, with proper planning, to explore not only Russia, but other countries nearby. Near the end of the semester, four of my friends and I decided to do just that. We settled on Minsk, largely because the flights aren't very expensive, we could still speak Russian and didn't need to apply for another visa.
BE SURE to check your visa requirements and let your university and SRAS know before going – anything can change at any time! You'll also need to re-register when you arrive back in Russia. Altogether, though, Minsk comes as a highly recommended and affordable (about $200 dollars for a weekend trip) experience.
Trip Highlights
Minsk is interesting. Although many buildings have been painted pastel to appear cheerier, Stalinist architecture still dominates the landscape. It's both the capital and largest city in Belarus, but somehow feels quiet, sleepy and cozy. It would be possible to live there without anonymity. Nevertheless, Minsk has all the hallmarks of a modern city – coffee shops, skyscrapers, art galleries and bar districts. Prices are even cheaper than in Moscow, and our most expensive meal (salmon steak, vegetables and two drinks) cost about $12.
We visited the Belorussian Great Patriotic War Museum on our second day, which is an absolute must-see. The museum first opened in October 1944, shortly after the city was liberated from the Nazis, making it the first World War II museum – and the only one to open before the end of the war. It contains meticulously catalogued personal items that belonged to partisans and soldiers, as well as tanks, missiles and firearms, Nazi paraphernalia, and artifacts from the concentration camps built by the Nazis in Belorussia. There are also installations that show how everyday life was lived during the war.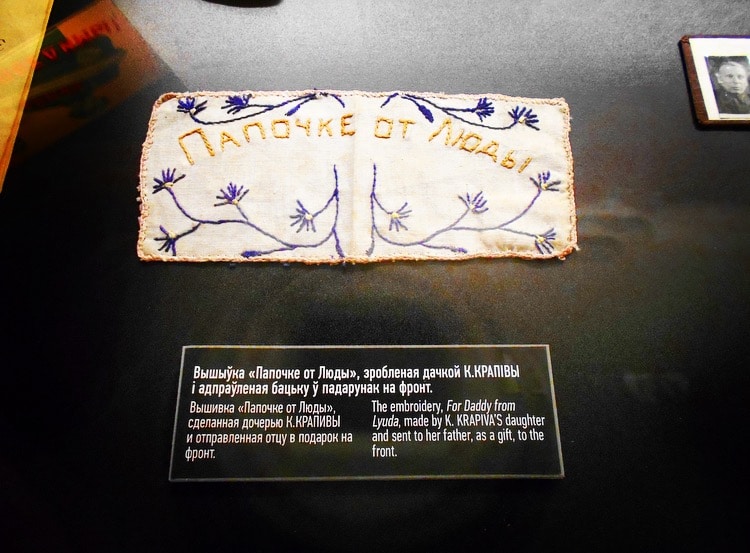 Each item is described in Russian, Belorussian, and English, explaining who they belonged to, how they died and what they did. The heroes and victims of World War II had never felt so tangible. Entry is $4.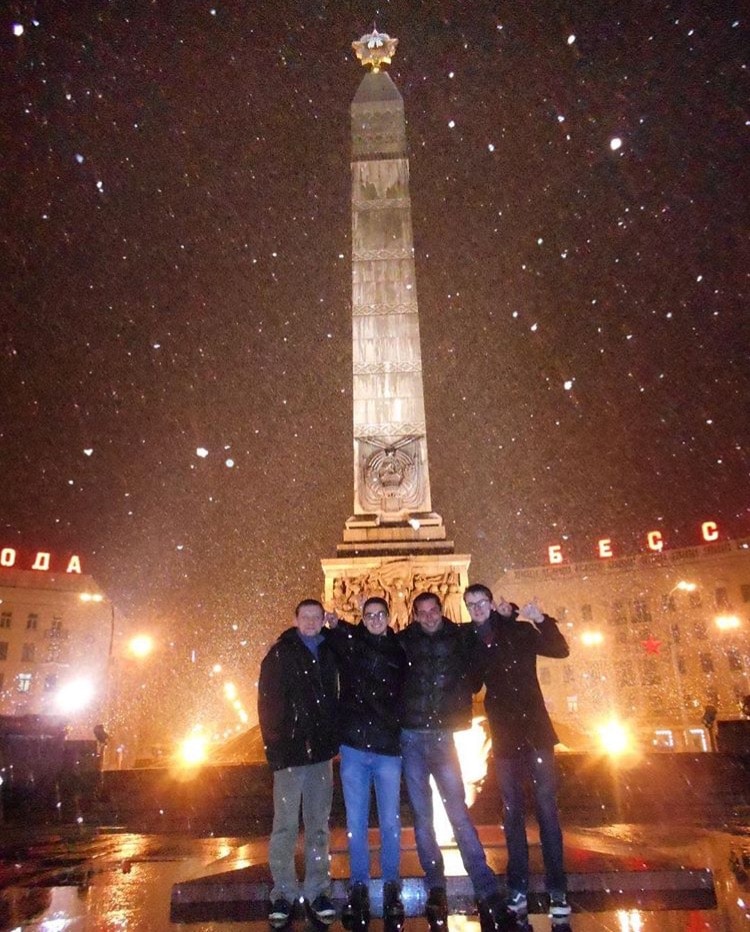 After leaving the museum, we spent some more time wandering throughout the city. A couple guys heard us speaking English on the street and, inevitably, asked where we were from. After learning three of us were from Texas, they decided we were new best friends forever and insisted on showing us around for a little while. We agreed, and followed them to one of the many eternal flame monuments found in the city. They were thrilled we'd spend the day at the Patriotic War Museum, and spent a lot of time talking about the losses Belarus suffered during the war and that the country didn't get the international recognition it deserved. We finally split ways, but not before a quick photo session.
We decided to spend our final day in Nesvizh, a town two hours southwest of Minsk, to see the historic Radziwiłł Castle – one of the most important residences in the Polish–Lithuanian Commonwealth during the 16th century. Bus tickets cost $7 roundtrip. It snowed the night before, and Nesvizh with a fresh layer of snow was pure magic. After several detours, photo sessions, and a snowball fight, we were happy to walk around the castle for the warmth, but found it a little underwhelming: it was somewhat sparse and most of the exhibits were reproductions. After leaving, we walked through a nearby park and eventually came across a near-frozen lake, that our friend (a Texan) thought was frozen. Without hesitation, he tried his footing, broke through the slush and submerged his entire leg in freezing water. OOPS. Fortunately, a nearby cafe had warm food, drinks, and cheap vodka to aid his recovery.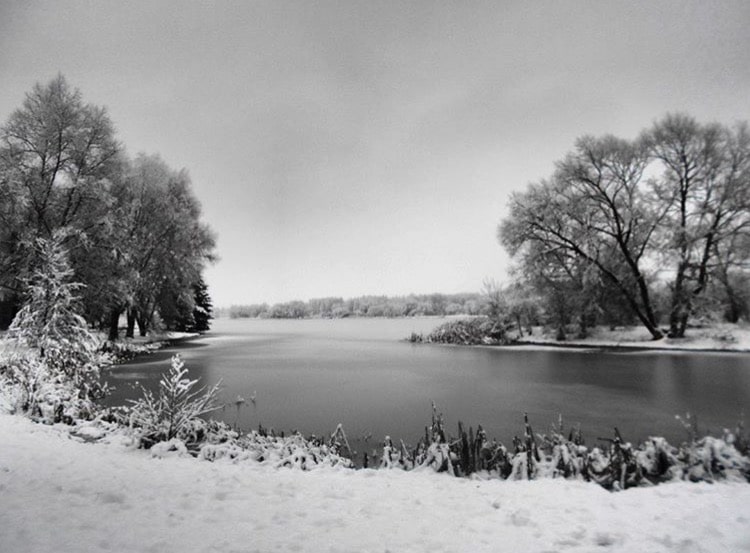 Logistics:
A comfortable long weekend budget would include:
Airfare: $80
Food/fun budget: $65
In-country transportation: $30
Lodging: $10/night (hostels or split housing)
Be warned that between general bank card security measures and current sanctions, you might have problems buying tickets directly from airline sites. Sites like Travelocity, we learned later, usually works a little better. Fortunately, Belorussia's state-owned Belavia Air accepted our bank cards for 149.02 Belorussian Rubles ($75) roundtrip, and served us one complimentary sandwich and two non-alcoholic drinks per flight.
Our 1.5-hour fight to Minsk took off at 10:20am from Moscow's Zhukovsky Airport. We left at 6:45 by taxi, which cost about 2000 Russian Rubles ($35) for all five of us, and passed through the ticket counter, passport control and two rounds of airport security without incident, which left us plenty of time to loaf around Shokoladnitsa (Шоколадница) and duty-free.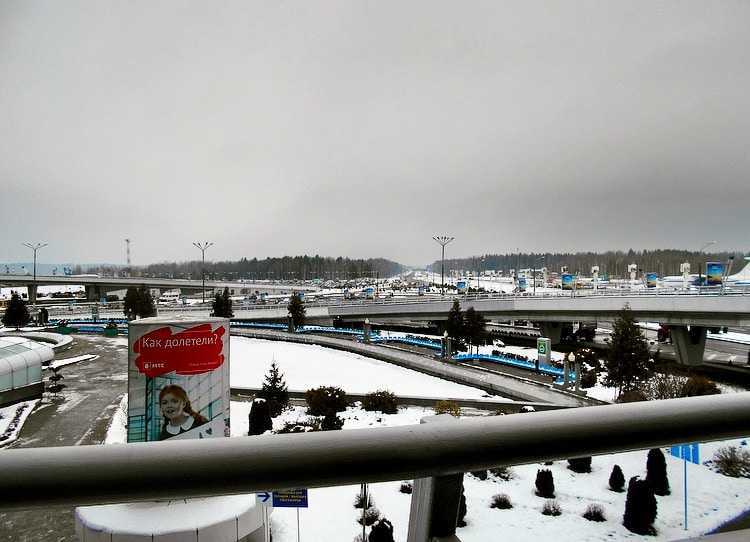 Once in Minsk, we took an airport shuttle bus that brought us straight to the city center ($2), and a taxi to our Airbnb. We didn't know it at the time, but the taxi driver overcharged us – $8 for what should have only been about $3. In all, that's still not very expensive. Our Airbnb was centrally located, had two bedrooms, two couches, a kitchen, heated floors and a very nice bathroom. It cost $50 per night, split five ways. Having the kitchen meant that we could save money by buying some groceries at the supermarket across the street. We also took care of our laundry before we left using the washer there.
Our flight home left at 8:15am. We opted to take an Uber to the airport ($12), and again passed through security without issue. Back in Moscow, we took a bus to the nearest metro station, and rode the metro back to the dorms (about $2 total).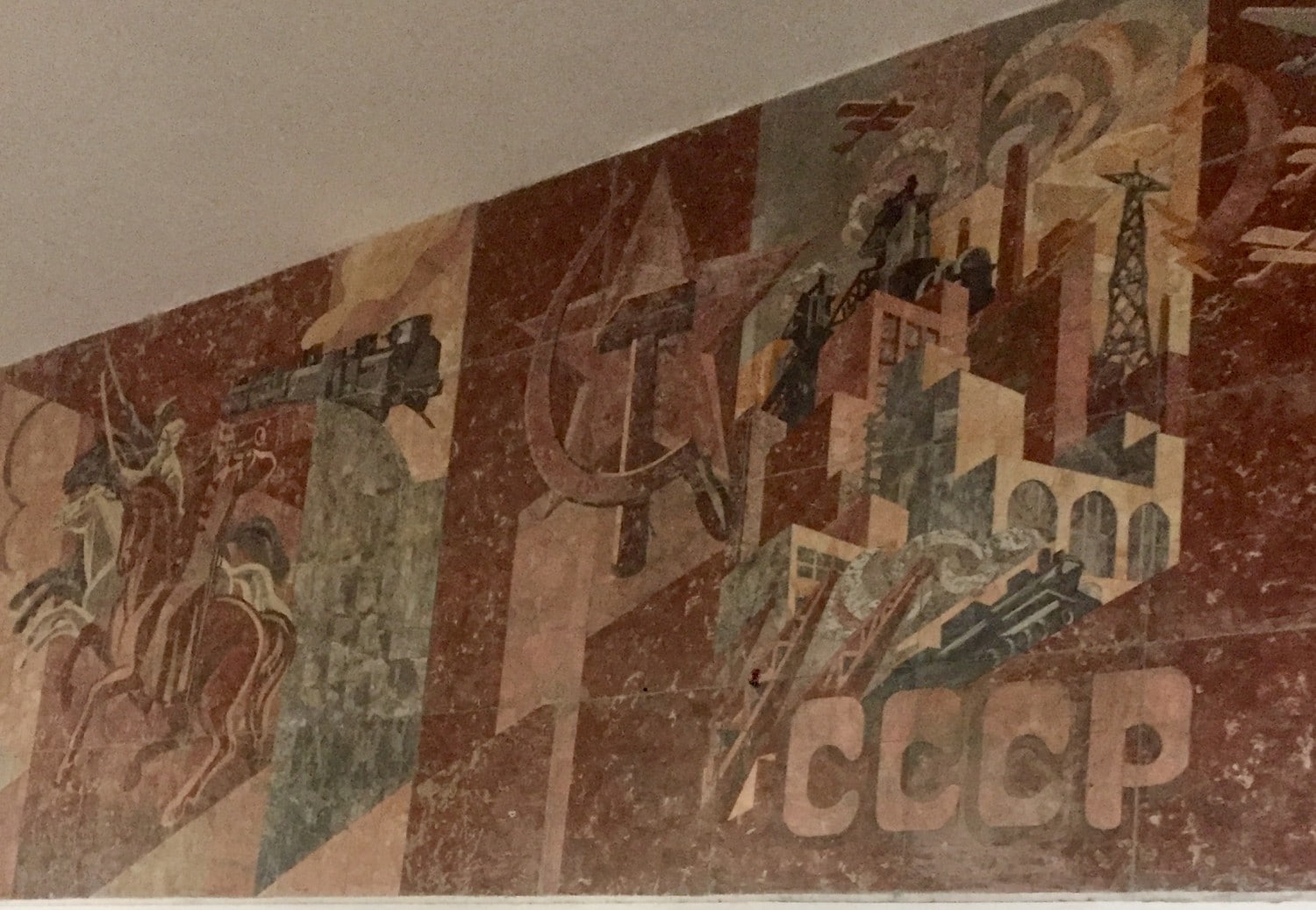 Conclusion:
Our time in Minsk, though short, was rewarding. We felt at home the moment we landed and enjoyed all our encounters. The exchange rate was in our favor and, though completely modern, the architecture made us feel as if we stepped back in time.