While studying abroad in St. Petersburg, I've had the opportunity to travel quite a bit, both within Russia and internationally. There are a handful of countries that are surprisingly easy and cost-friendly to travel to from St. Petersburg. The most popular weekend destinations for students are the neighboring states of Estonia, Latvia, Lithuania, and Finland. Having traveled to all four, I can say that Helsinki, Finland is one of the best cities to travel to if you have a short weekend, or even a day, to spare!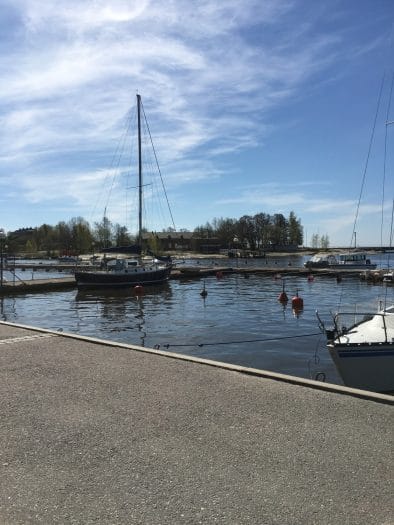 Firstly, I'd like to note that students can only travel internationally if they have a multi-entry visa. When first applying for a student visa, the consulate will usually issue a single-entry visa that can later be converted to a multi-entry visa after you arrive in Russia for those studying for a semester or academic year. However, summer students are typically only issued single-entry visas for their time in Russia, but don't let that discourage you. There are still plenty of travel opportunities to explore within the Russian borders. After all, it is the largest country in the world!
For those who have multi-entry visas, I strongly recommend taking a weekend and traveling to Helsinki, Finland. Depending on how much time you have, there are several options on how to get there. The train is definitely the quickest (4.5 hours) and most hassle-free option, since customs officers will check and stamp your passports during the train ride. However, be prepared to spend a bit more on the tickets, which can range from $50-$100 each way. Since I was on a tighter budget when I went to Helsinki, I opted to take the overnight bus operated by Lux Express. Round-trip tickets only cost me $50 (with a student discount), and the buses were equipped with Wi-Fi, toilets, reclining seats, TV screens with preloaded movies (in Russian and English), and free tea and coffee for the whole journey. The only downside to this transportation option is that you must go through border control, which takes up a large chunk of time. Since I was traveling on the night bus, I had to go through customs while half asleep, but it all worked out well in the end!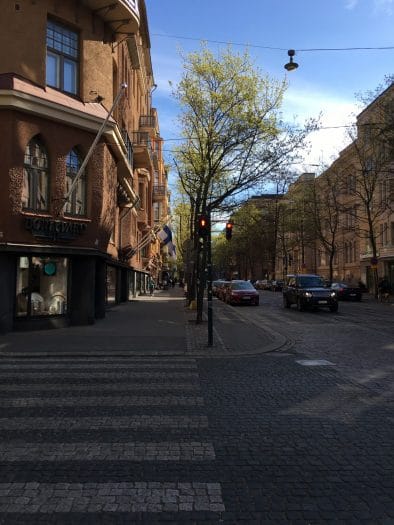 The city of Helsinki is fairly small and can easily be explored in a day, as long as you plan out the key things you'd like to see beforehand. My main purpose for traveling to Finland was to get away from the hustle and bustle of a big city. Life in Helsinki is peacefully slow, especially on the weekends. Most coffee shops don't open until 10 am, but people are out strolling through the many parks by 7 am. If you're looking for some good window-shopping, the quaint streets are full of designer boutiques and galleries. There are also a handful of art and history museums around the city, though I sadly didn't have time to explore them myself. I only spent one day in Helsinki, having taken a night bus to and from the city. My total cost for the trip was only around $70 ($50 for bus tickets and $20 for meals). If you plan on spending the night, I suggest booking with a hostel, which will cost you around $25-$30.
For me, my trip to Helsinki was very short, but relaxing nonetheless. I spent the better part of the day just walking around the city, exploring small shops and cafes. I then walked down to the seashore and enjoyed the warm weather that the month of May was bringing. Needless to say, my quick trip to Finland was a great way to spend a sunny weekend!
Weekend Trip to Helsinki, Finland from St. Petersburg
Spring 2018
Cost: $70-$125 (Accommodation, transportation, meals, and souvenirs)