With a few months in St. Petersburg now under my belt, I've had a lot of opportunity to try new local and regional food. I've also built up a short list of favorite restaurants for most cravings that I get as an American for more familiar grub. Alas, I had been unable to find a decently sized and delicious hamburger among all my frequent eateries. While I've certainly tried a fair number of burgers here, none have come close to the quality I'd expect in the U.S. Some had the size but lacked the taste while others were so small I mistook them for a slider appetizer. So, I took to the Internet and found a restaurant that calls itself "WAVE ~burgers&more~," and which was rated as having one of the best burgers in town. I decided it was worth a shot.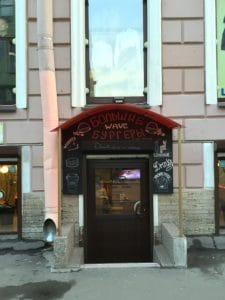 After a short five-minute walk from the university, I found myself in front of the restaurant on 3 Apraksin Lane. The small entrance, a few feet down from street level, welcomed me with a sign that said "Duck Dive right in." As I entered the casual and quaint room with about a dozen small tables and some bar seating on the side, I found myself submerged in a California-esque burger oasis. Surfboards lined the walls and hung from the ceiling while a large screen next to the register displayed curated beach and surf scenes. Behind the register and in front of the grill were about four workers, who looked like they were freshly plucked fresh from your local skate park. Although they had an extensive selection of burgers, including a crab and chicken option, I decided to go for the Classic Burger, which came with a special sauce, cheddar cheese and the basic lettuce, tomato, and onion. Feeling like spoiling myself, I added avocado and bacon as well. Along with the burger I added potato wedges with a side of sweet chili sauce. Although they had sizes from S-XL, I opted for the medium, with a .33lb meat patty. The man behind the counter was friendly and helpful throughout my order and even recommended Hawaiian Pale Ale for me to pair with my burger selection.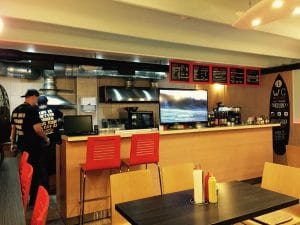 Taking my seat and enjoying my first few sips of beer, I took in the atmosphere of the casual fast food restaurant. Although the wait was about 15 minutes, I didn't mind people watching for a bit while listening to the smooth reggae playing in the background. The customers throughout the room seemed to be younger and trendy, a sign for me that this place was a local hit. As I caught a glimpse of the server bringing my massive burger, I couldn't believe that that was the medium. It was hard for me to even hold the burger let alone navigate how to fit it in my mouth. The "American" size, in my opinion, only added to the pleasure of eating this perfectly cooked burger. The special sauce also added the right amount of extra flavor. Despite my initial hesitation, I easily finished the burger and tasty fries and felt fully satisfied from my meal. This was probably one of the most filling meals I've had in St. Petersburg.
Wave Burgers wasn't just an attempt at an American burger joint, the quality of the food and service were excellent and could easily compete with your favorite place in the U.S.  My only criticism would be price of my meal. A medium sized burger cost 690 ruble since all optional toppings were included in the price. The fries/sauce were 200 and the IPA was 350. So, all together, things came to 1,250 ruble. For me, this was a bit outside my usual student budget, but I would be likely to pay that much in the US for the quality of a similar meal. Despite the price, I would totally recommend Wave to any American in St. Petersburg looking for a reminder of the taste and size of a meal at home. But for your wallets sake, try not to get hooked too quickly!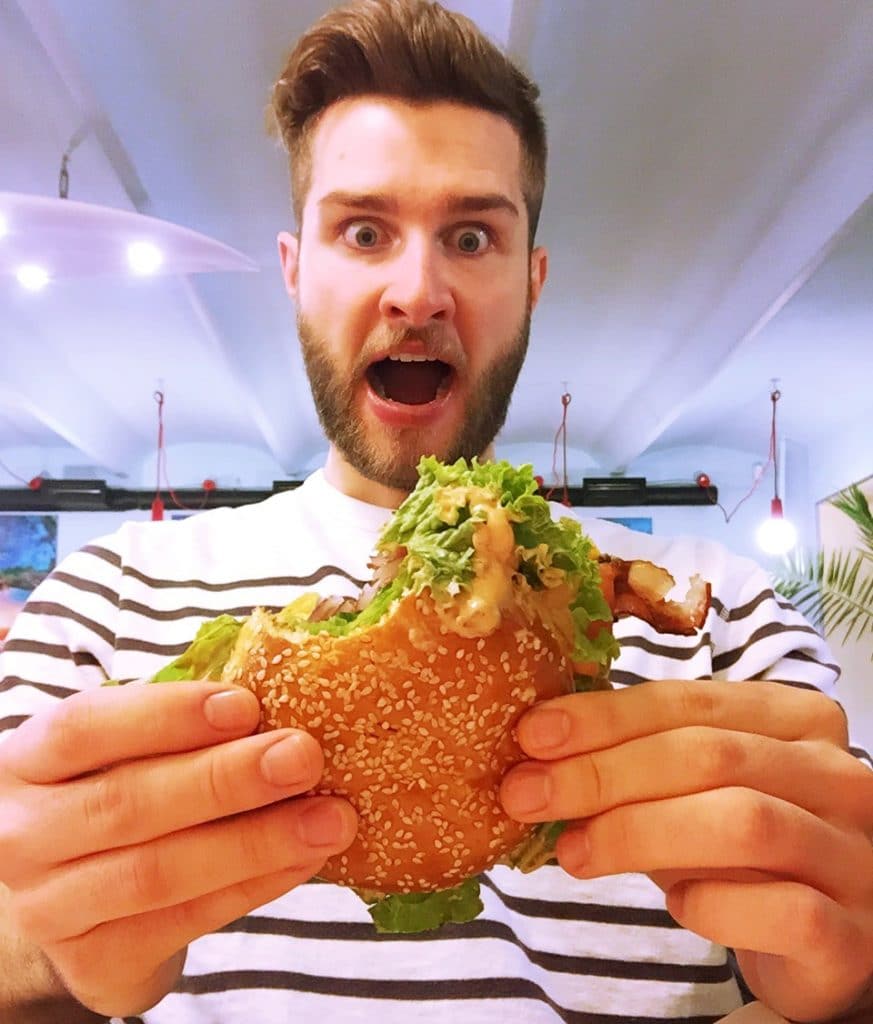 WAVE Burgers
Apraksin Lane, 3
11AM-11PM Daily
Meals from 900 rubles