Several weeks ago my English roommate, Eleanor (Ellie) and I traveled together from Moscow to Vladimir. We bought tickets for and boarded a Moscow-Vladimir express train at Kursky Station (Курский вокзал) on a Friday afternoon and left on a weekend adventure. We planned to stay in Vladimir, to tour both it and Suzdal, and to then return to Moscow midday on Sunday. These two cities are located quite close to each other – 25 kilometers (about 15.5 miles) apart –, and, therefore, as two of the most famous Golden Ring (Золотое кольцо) cities, are worth seeing in one, muliti-day trip. Their "White Monuments," a series of religious and public buildings within the two cities, have been established as UNESCO World Heritage Sites. Travel guides often advise staying in Suzdal, which can seem quainter and has more lodging options. We, however, chose to stay in Vladimir, since we figured it would be easier to get settled right away after getting off the train. To stay in Suzdal would have meant to then board a bus, which departs from the Vladimir bus station every half hour and takes about 20 to 30 minutes.
Vladimir began as a medieval city; it was founded on the banks of the Klyazma River (река Клязьма) in 1108 by Vladimir II Monomakh, the Grand Prince of Kiev. Andrei Bogolyubsky made Vladimir his capital once he was elected prince of his father's Rostov-Suzdal principality upon the death of his father, Yuri Dolgoruky, in 1157. European crusader kings sent Bogolyubsky their most esteemed architects; thus, much of Vladimir's architecture embodies a fusion of Kyivan and Western tradition. Vladimir thrived under its next ruler, Vsevolovod III, but was devastated by Mongol and Tatar raids over the centuries. With time the city came to depend on Moscow. Later, its machine-building, textile and chemical industries and location as a stop along the Trans-Siberian Railway since 1864 caused Vladimir to re-emerge as a metropolitan center, especially after the Russian Revolution. Its location along the railroad also caused Vladimir to become much more of a modern city than Suzdal has, as well as to be more influenced by the architectural habits of the Soviet era.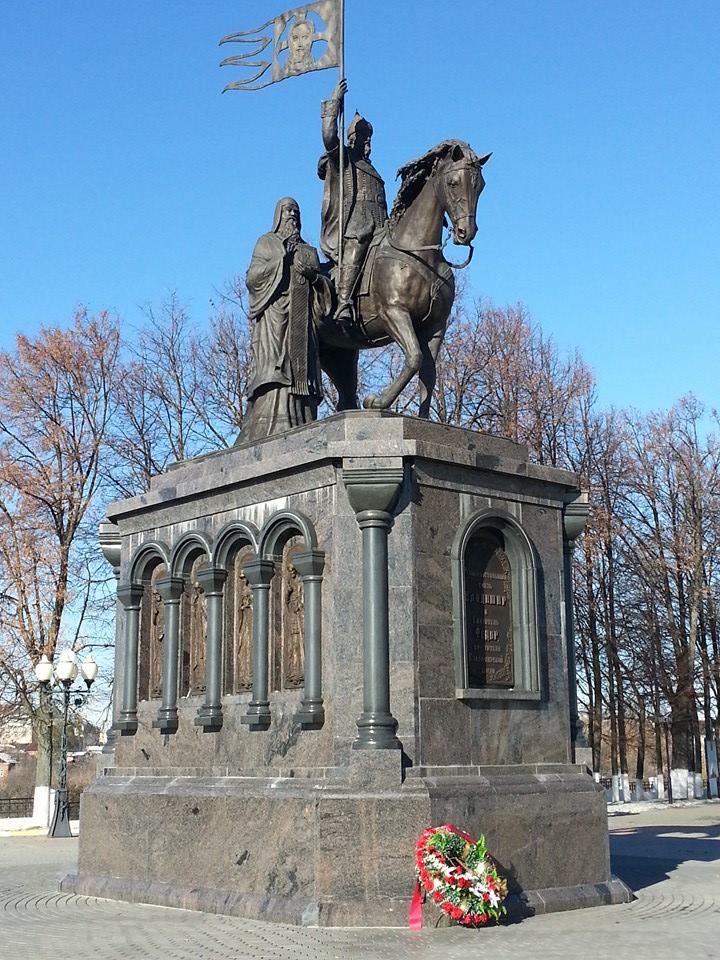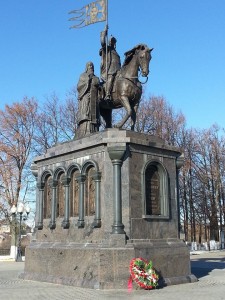 During the day in Vladimir it is possible to walk around and see such sites as the Assumption Cathedral (Успенский собор), which holds the original coffin if Alexander Nevsky of Novgorod and was built in 1158. One can also see the Nativity Monastery (Рождественский монастырь), the Cathedral of St Dmitry (Дмитревский собор), built between 1193 and 1197, and the Chambers (Палаты), the name for the 18th-century court building between the above-listed cathedrals. One can also see the city's Golden Gate (Золотые ворота), initially built by Andrei Bogolyubsky to protect the city and restored during Catherine the Great's rule, a Military Museum (Военный музей), which is part of the Gates Exhibit, a segment of the original old city wall across the street, the Vladimir Regional History Museum (Владимирский региональный исторический музей), and much more. 
During our trip, we stayed in the Hotel Vladimir for two nights. It was quite inexpensive compared to what a hotel of the same caliber in Moscow would cost. It is possible to pay for a buffet-style breakfast, which was quite delicious. Overall, we were pleased with the accommodations and the hotel's central location – about 200 meters from the Vladimir bus and train stations and about a 15-minute walk from the most central, lively part of the city. In terms of places to eat, there seem to be many more options in Vladimir than there were in Suzdal. When in doubt of a place to eat and not wanting to walk very far, one can always go to the marvelous, Azeri chain restaurant, called Shesh-Besh (Шеш-Беш), of which there was one on the same block as our hotel.
The fastest way to get to Vladimir from Moscow is by train. Like Ellie and I did, one can take an express Moscow-Vladimir train, tickets for which can be bought either at the train station or online for about 850 rubles. This trip takes approximately 2 ½ hours. Many other express train tickets from different Moscow train stations can also be purchased online. One can also opt for a cheaper train, the elektrichka (електричка), for 600 rubles. This takes about 3 ½ hours and leaves from Kursky Station. It is easiest to buy tickets for this at the train station of departure. The bathrooms on most Russian trains are not kept in the best condition and are usually devoid of such luxuries as soap and toilet paper. Please plan accordingly.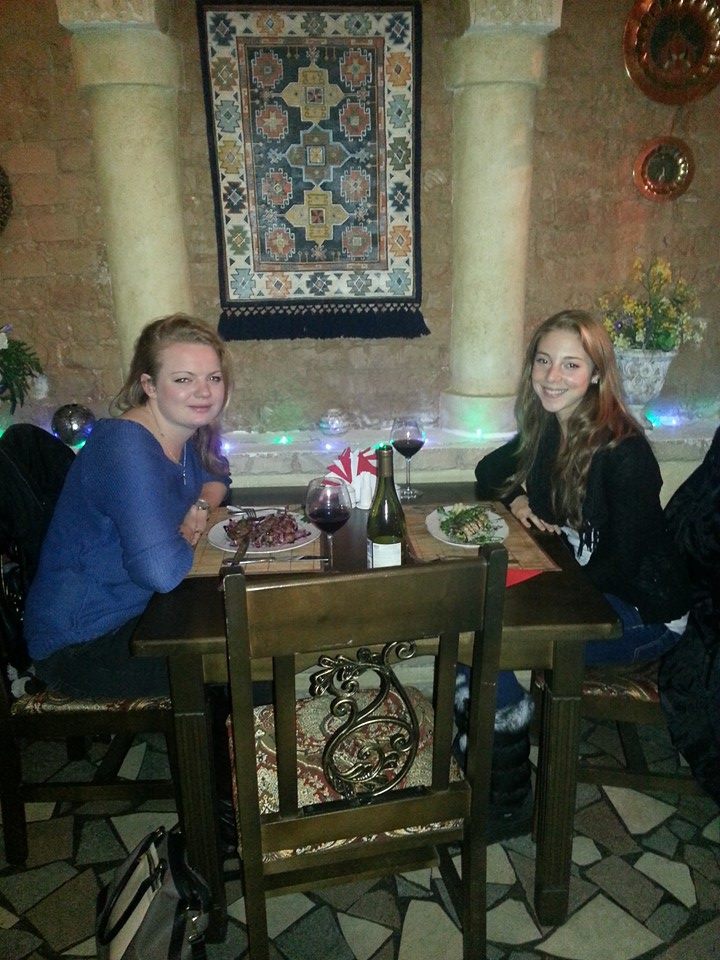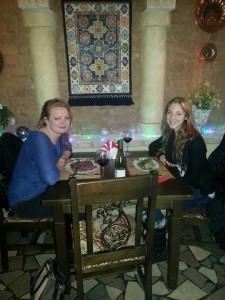 In the words of my travel companion, "Visiting Vladimir is a great way to see a part of "real" Russia within a reasonable distance from Moscow and while continuing to live quite comfortably. Vladimir has all of the facilities one needs and more." If I were to do anything differently I would have traveled with a few more people, simply because having more brains attempting to sort out travel plans can make the project seem less daunting.
Trip to Vladimir
Weekend Trip from Moscow
Cost: ~6,000 rubles