Moscow's Velobike Rental System
500 Locations Across Moscow
160 Rubles +
At first glance, Moscow does not seem like it would be the most cycling-friendly city. Considering the current reconstruction projects dominating much of the city's center in a bid to improve pedestrian infrastructure, and the notoriously bad traffic that plagues the city most hours of the day, cycling seems neither save or advisable. However, it is rather easy to forget the sheer size of Moscow, and it is that size that comes to the rescue when it comes to cycling. Combine size and the new, ubiquitous Velobike system and anyone who wishes to cycle, whether for exercise or just for relaxation, will have plenty of opportunity to do so in Moscow.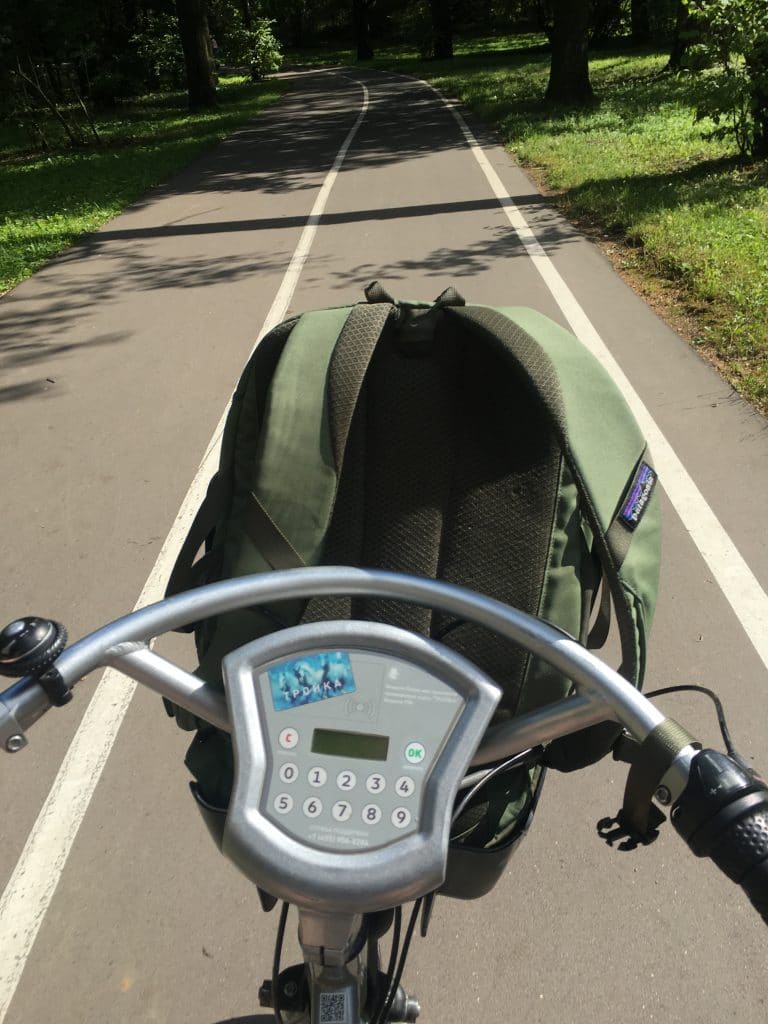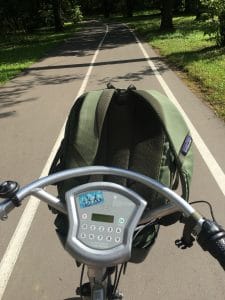 The company Velobike, whose name is an amalgamation of the English and Russian words for bicycle, have followed the example of cities such as Washington D.C. and London in establishing a city-wide bike sharing program that operates on a username and password, subscription basis. After subscribing, all any user needs to do is go to any one of more than 500 locations across Moscow, enter his or her information, and go. What's even more convenient about the system is that if you possess a reloadable metro card (Troika), you can enter that number into Velobike's application when you subscribe and all you have to do is scan the card on a bike and go.
What is arguably best about Velobike besides its convenience and abundance of locations is the fact that it is cheap enough to work on a regular student budget. If you purchase a monthly subscription as I did, you will pay a base fee of 600 rubles (about 9 dollars). Individual uses are a base fee of about 160 rubles (3 dollars) and then the cost is added onto in 30-minute increments. As such, a monthly subscription is definitely the best value for money if you plan to ride multiple times. You will still have to pay for individual uses, but they are at a cut rate and the only time I paid more than 5 dollars for riding was on a 3-hour stint.
There is also the "loophole" that riding for the first 30 minutes is no additional charge, which means that technically you can retrieve a bike form any station in the city, ride for 30 minutes, and then dock it and get another one out to avoid any further charges. While that may become a bit tedious after awhile, the sheer number of Velobike locations across the city makes doable if you're looking to save a little money while enjoying going for a ride.
Overall, using Velobike to go and see the city in a different way is a great experience, and I would definitely recommend it. A lot of stations are placed within and outside of Moscow's numerous parks, including VDNKH and Gorky Park, which are incredibly bike friendly and offer miles upon miles of trails. Besides that, one can ride on the river embankment, which has extensive infrastructure for cyclists, roller bladers, runners, and so forth. This is a great way to sightsee and to spend a weekend when you're looking for something to do. Otherwise, simply use bikes to get to and from the metro so you don't have to walk, which could even help shorten commutes.