When I first walked by a heart-shaped waffle sign reading "Vaffel & Wine", I thought that it seemed like an odd combination for a restaurant — and why was it spelled like that?  I did not end up visiting until a few weeks later when a few of us happened to be walking by and decided Vaffel & Wine was unique enough to try. Frankly, we weren't 100% sure what to expect: Would it be only Belgian waffles? Maybe classic fluffy American waffles smothered in syrup?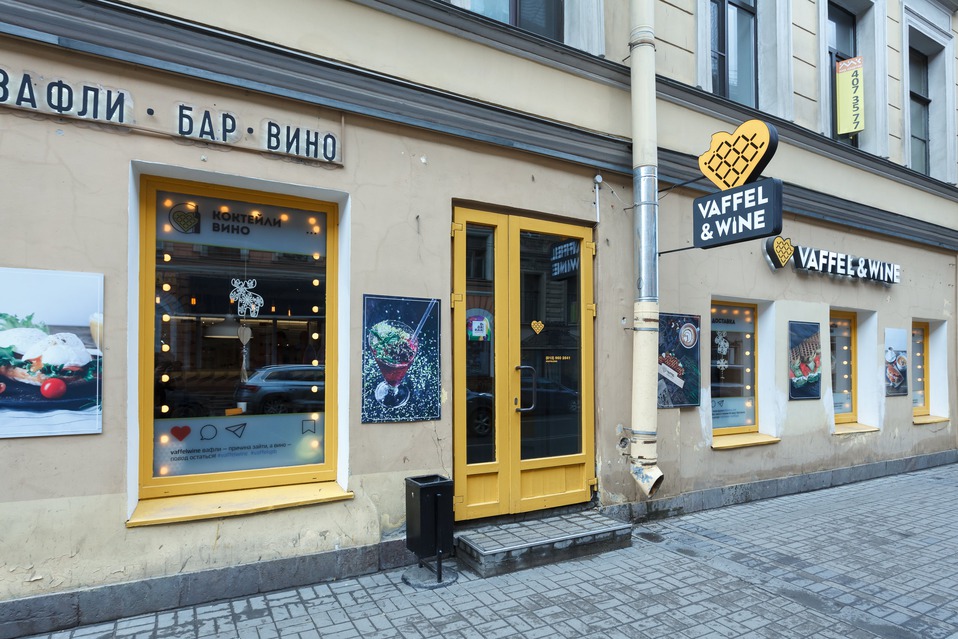 Upon entering, we were asked if we wanted English or Russian menus (if you have more than one person I always think getting one of each is the best for learning the language and knowing what you are ordering) and taken from the bar side of the establishment to an equally-sized dining room adjacent to it.  This was quite a small restaurant, with room for perhaps 25 people in total. It was a hip place, and the staff knew it. The newest alternative rock played from the speakers. Almost everything was black and white with 'waffle-yellow' accents.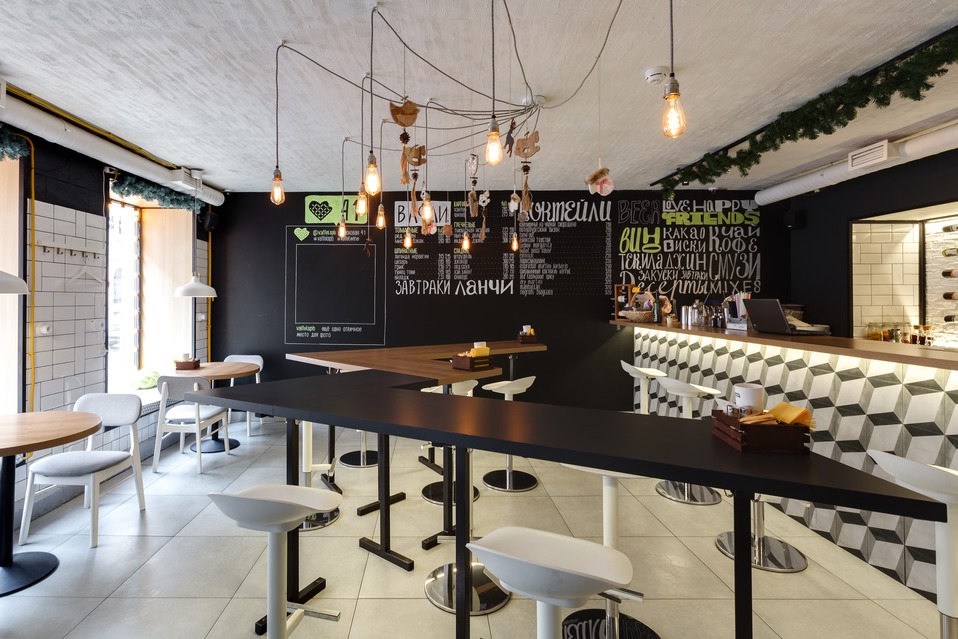 Upon receiving menus we realized the restaurant wasn't what we thought it was. For starters, the front of the menu finally answered the big question: these were Norwegian waffles.  To be honest I didn't know Norway had their own waffles. You can order the waffles in a classic style, served with any combination of jam, butter, fruit, and sour cream. But that is just one item on the menu.
Most of the menu consists of what I will call waffle sandwiches:  a Norwegian waffle folded with a variety of ingredients inside. Vegetables, mushrooms, and plenty of meats are all options.  You can even get a burger in between two waffles. Of course, there are also dessert waffles of many varieties to finish off your meal. I have visited a few times, and I've loved everything at Vaffel & Wine.  The flavor combinations are all unique and work very well with the waffle as the bread. The wine menu was vast, but there were many delicious teas, juices, and lemonades as well.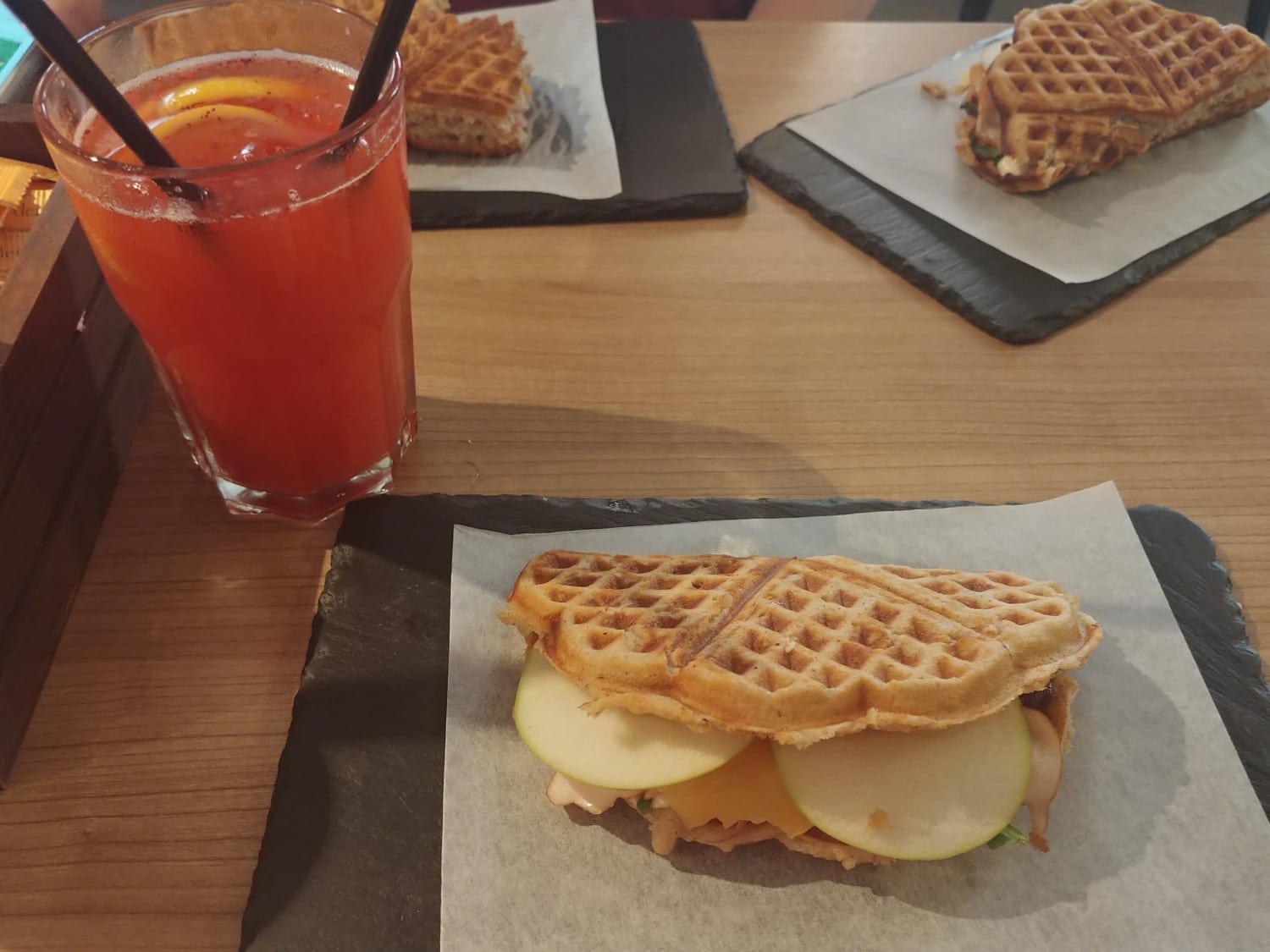 The prices are modest, at about 300 rubles (5 USD) per large waffle sandwich, which, paired with a small desert waffle for around 200 rubles (3 USD), makes the perfect meal.  When I have visited, Vaffel & Wine has been somewhat empty even for a small restaurant, but the food has been consistently delicious every time.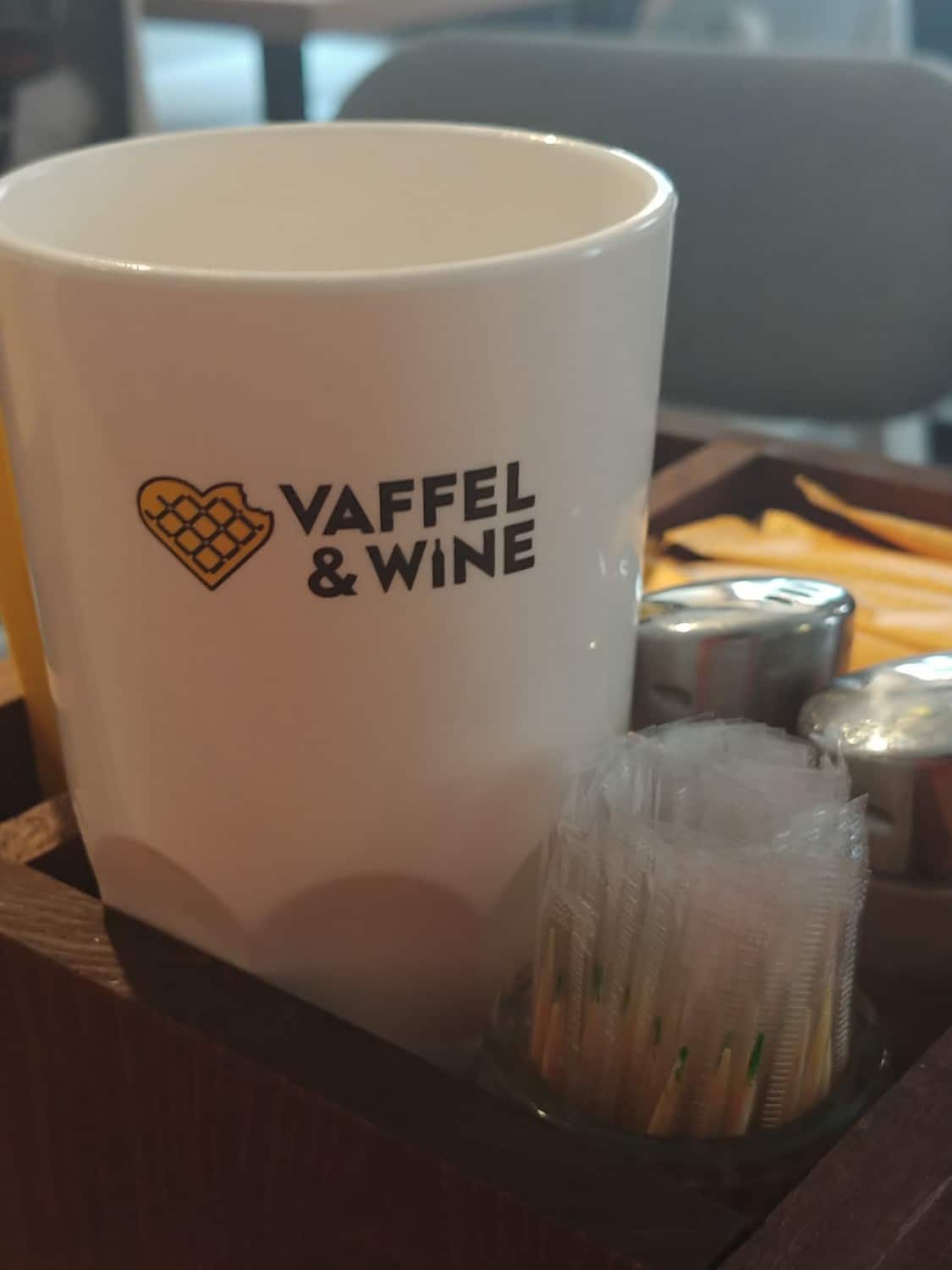 Vaffel & Wine
Address: Gorokhovaya St, 41, Saint Petersburg, Russia 190031
Hours: 10am – Midnight every day
Average Bill: 700 Rubles (11 USD)
Website: vaffelspb.com