Ulan-Ude
Weekend Trip from Irkutsk
Cost estimate: $125 for 2.5 days
Halfway into our program in Irkutsk, both I and a friend were feeling the travel bug again and were ready for a change of scene. Ulan-Ude, the closest major city from Irkutsk, was definitely that.
A few hours after my friend and I stepped out of the train station in Ulan-Ude (Улан-Удэ), the capital of the Republic of Buryatia (Бурятия), we felt like we were in an entirely different country. With the mountains, Buddhist temples, and majority-Buryat population, Ulan-Ude has almost nothing in common with the Russia I had gotten used to in Irkutsk, the Russia represented by the 18th-century buildings and narrow streets of a city trying to evoke the gilded tsarist age.
Our trip started with a six-and-a-half-hour train journey from Irkutsk on the portion of the Trans-Siberian Rail that rounds Lake Baikal, the world's largest freshwater lake. Most of the trains, by the way, take around eight hours, but the early-morning ones are a bit quicker. We rolled into Ulan-Ude midafternoon and, knowing that our beds were unlikely to be ready so early, and so that we could immediately see more of the city, we took a very long, convoluted path to our hostel.
This took us, in part, past the giant statue of Lenin's head that is Ulan-Ude's main attraction. The statue is unbelievable and, to tell the truth, I found it to be of such ridiculous proportions that I couldn't stop laughing. I strongly recommend that everyone go see it.
The hostel was less remarkable (though not terrible enough to publicly call out); I'd recommend you look for one near Lenin St., but in the area of the train station is fine too.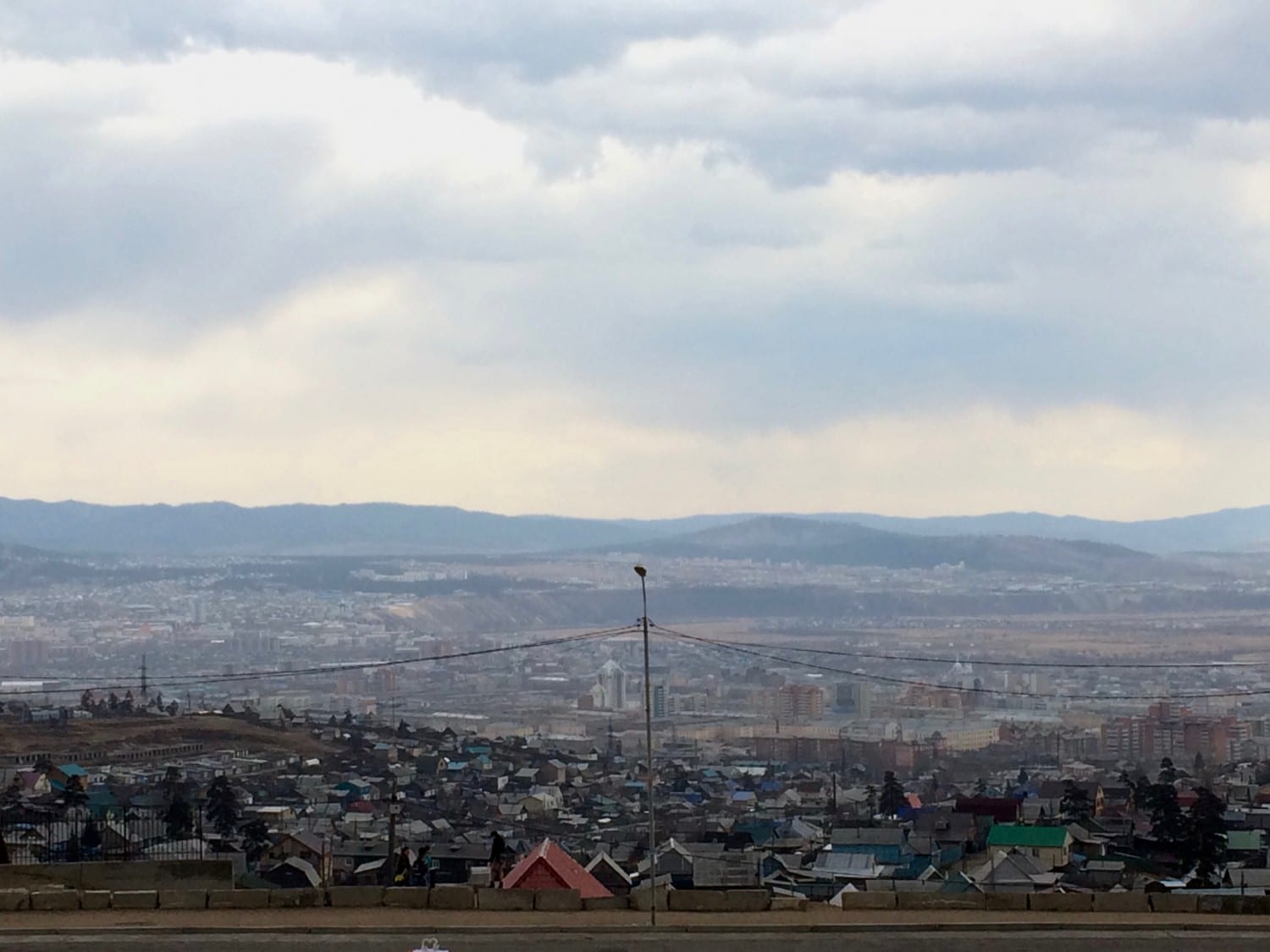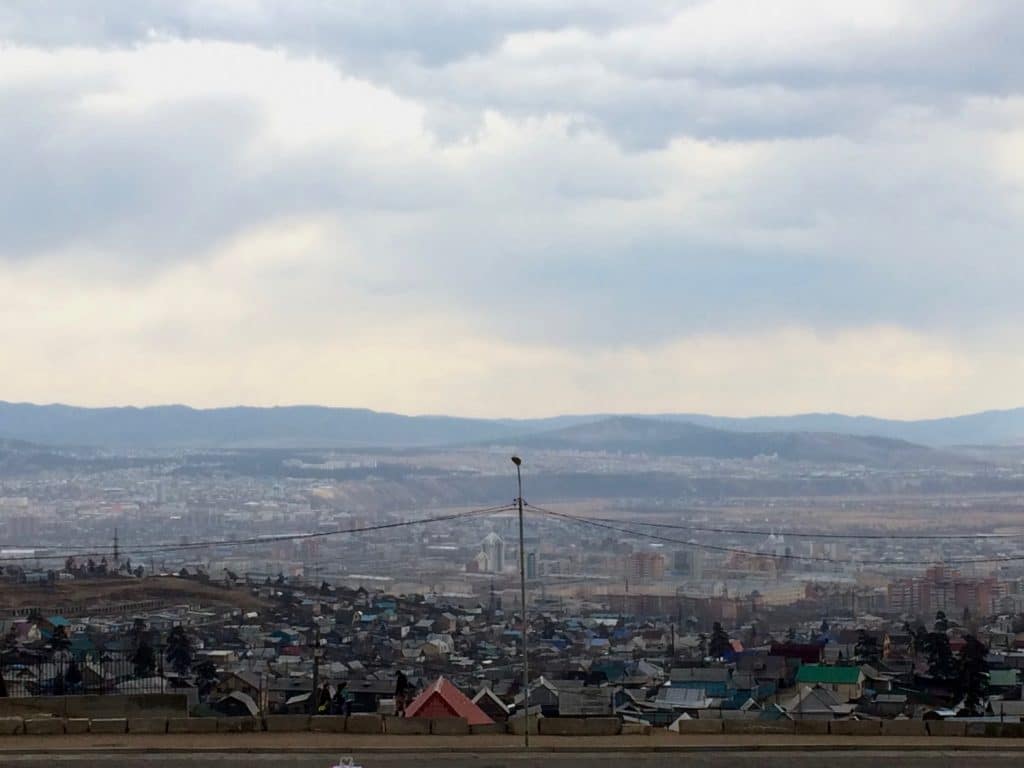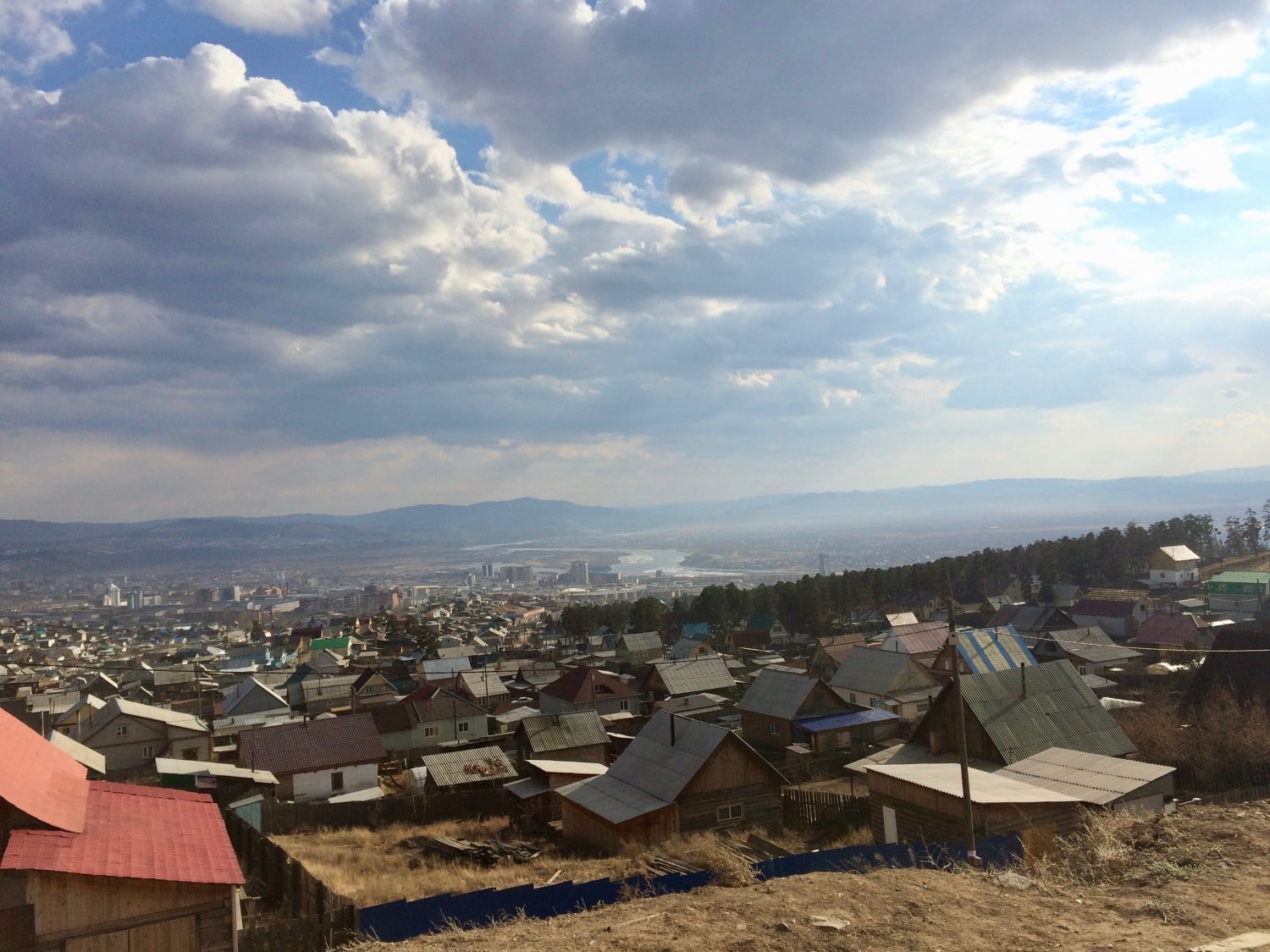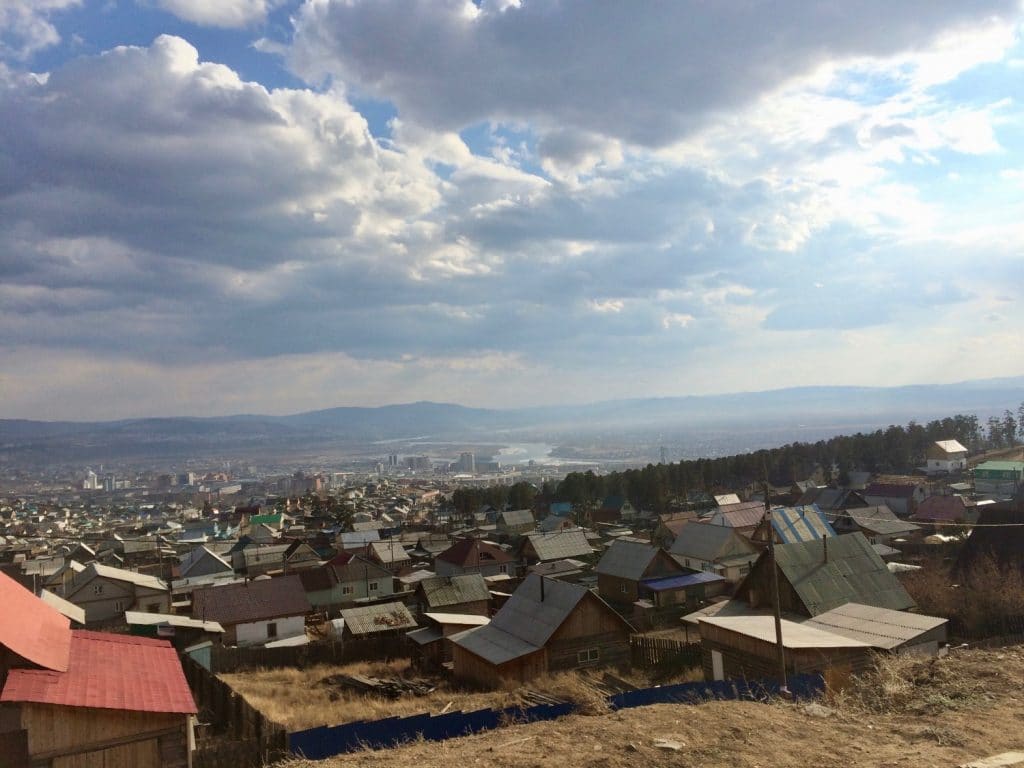 Our next stop was the Rinpoche Bagsha Datsan, located on a mountain a quick marshrutka trip from the city center (2GIS can give you the route). The view and the datsan itself were beautiful—a completely new side of Russia, for me, and a well-needed reminder that the Russian Federation isn't just Russians but more than a hundred other nationalities, all with their traditions, foods, religions, and languages.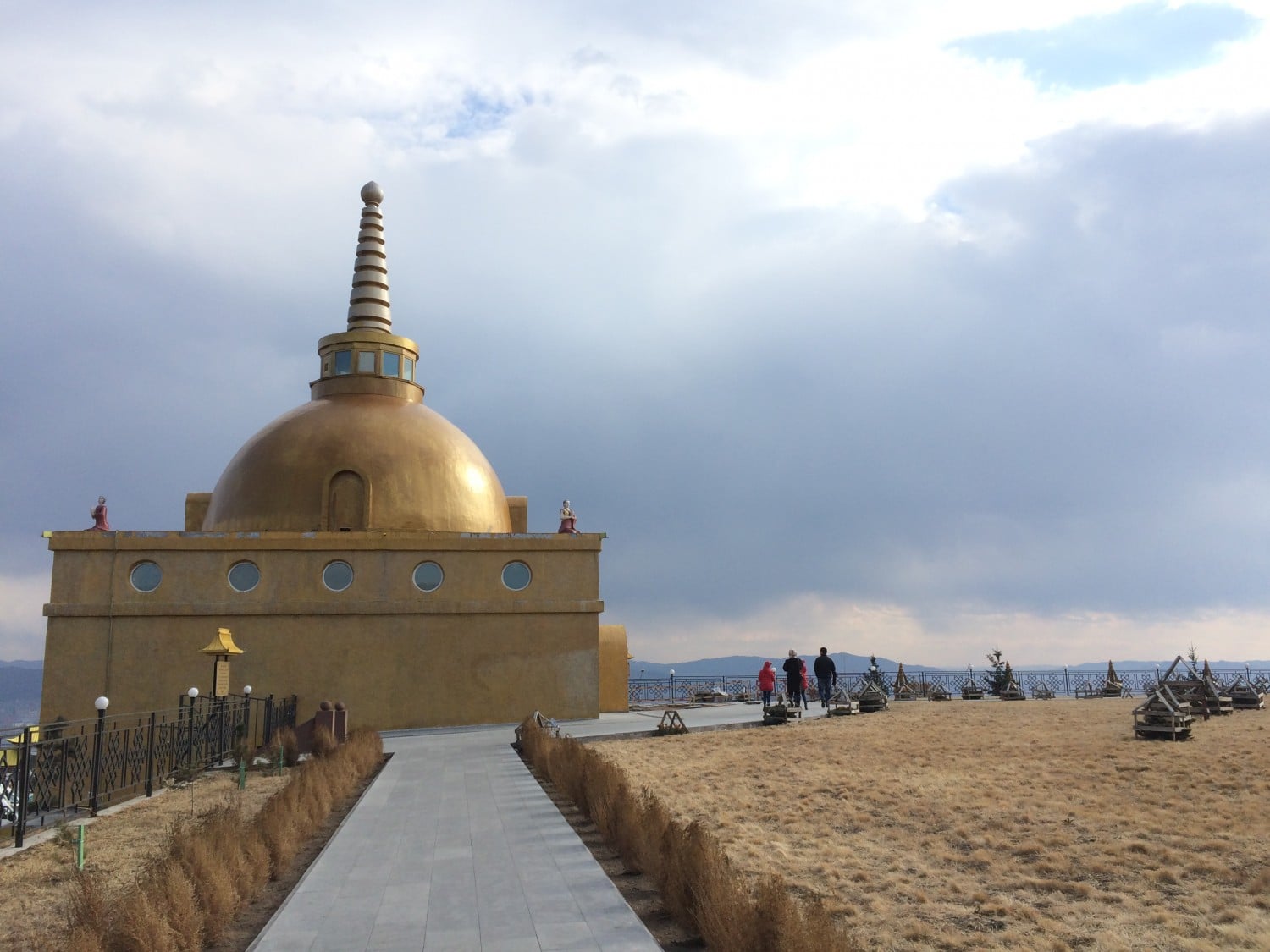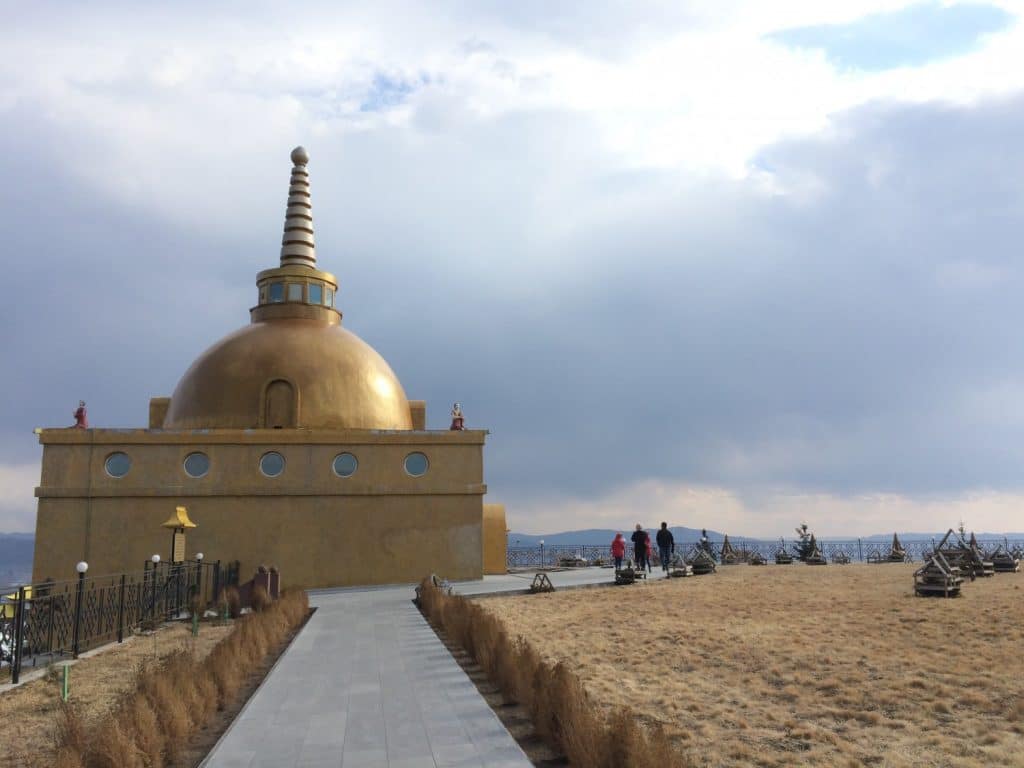 We had some traditional Mongol food that night at Modern Nomads restaurant—Mongol food is very similar to Buryat.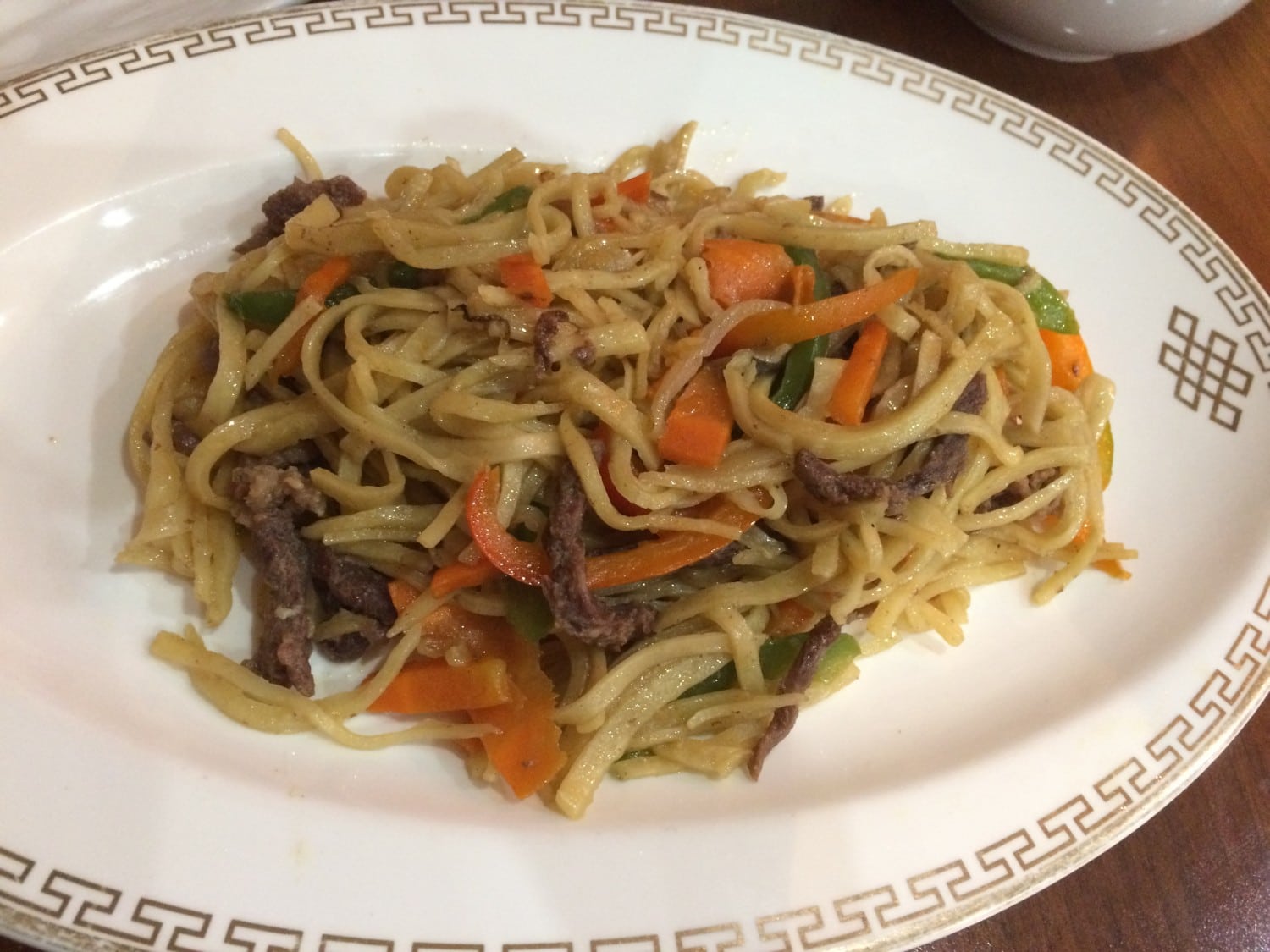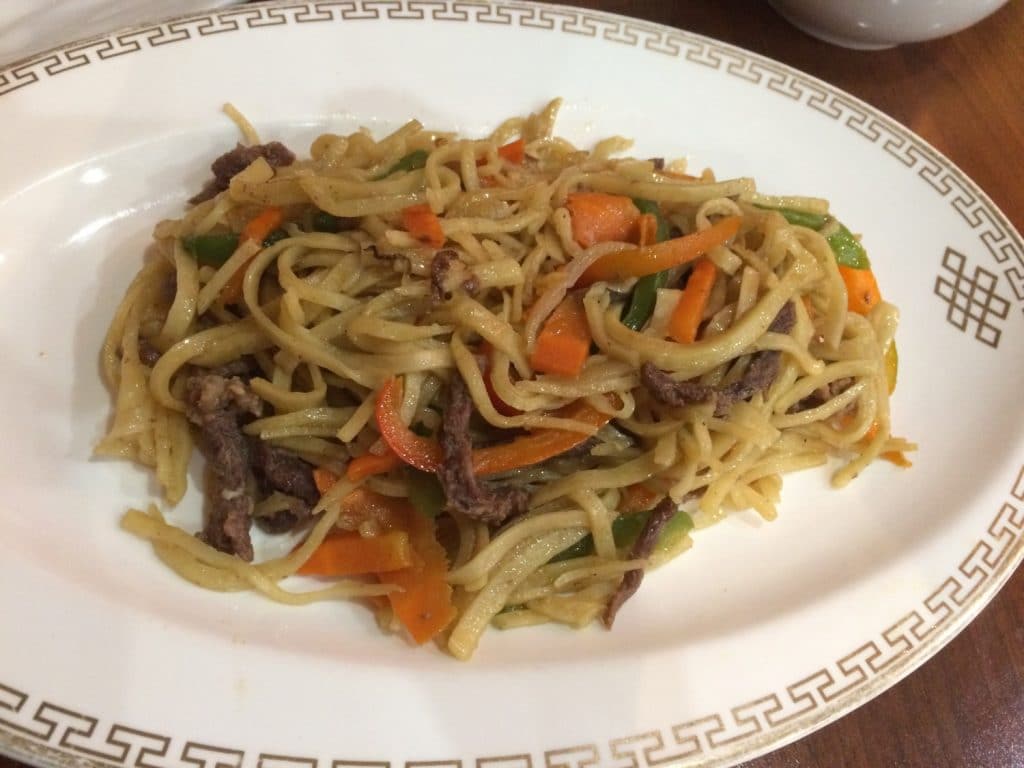 The next day, we made our way up to Ivolginsky Datsan (Иволгинский дацан), about an hour outside the city. This trip is more complicated—you get on a marshrutka to the end of the line (this is important. Do NOT get off before everyone else does, unless you want to have a short detour to one of the tiny villages along the way. We, uh, totally did this on purpose. It was nice!), and then get on another, unlabeled, marshrutka that will take you straight to the datsan.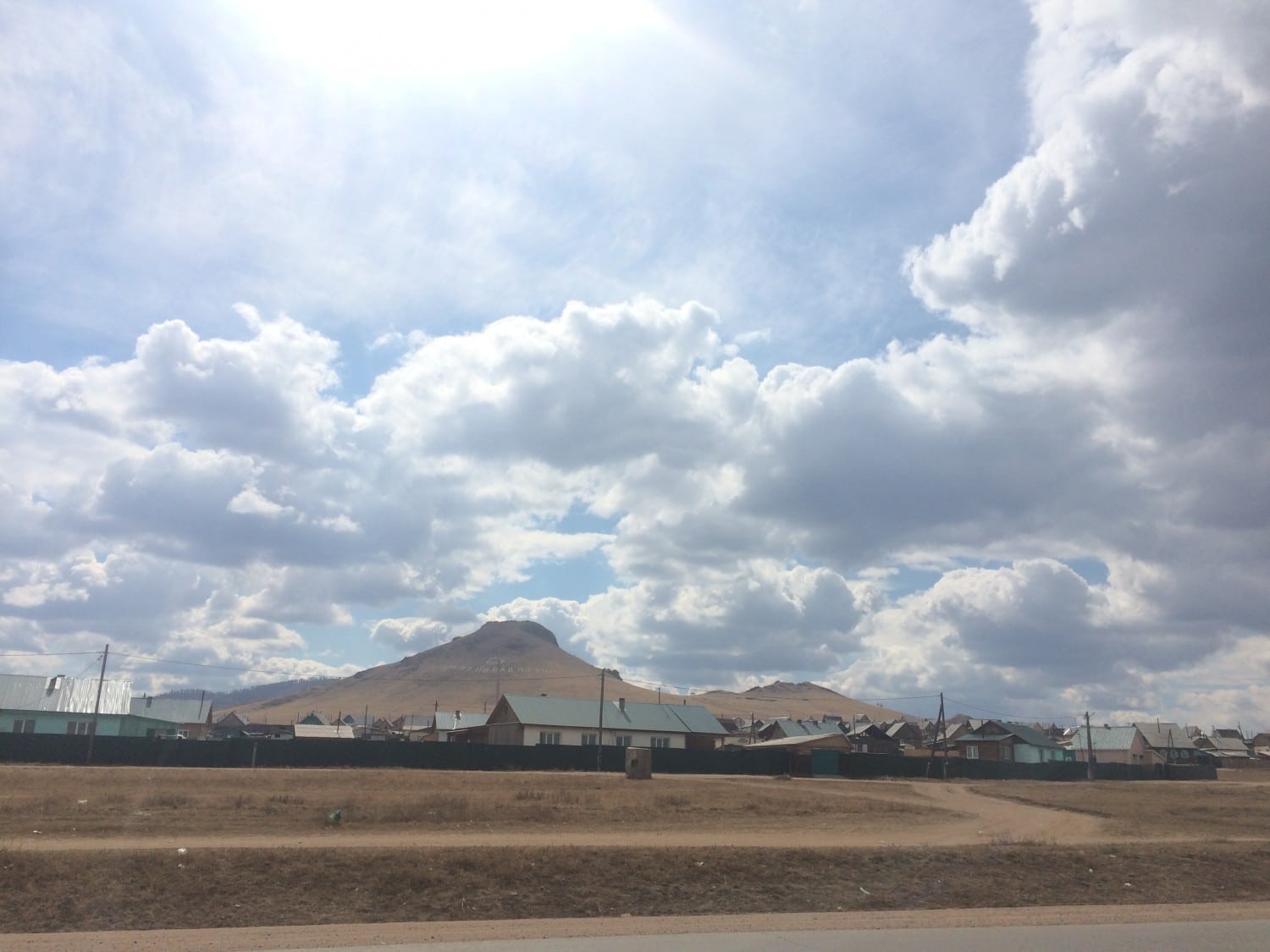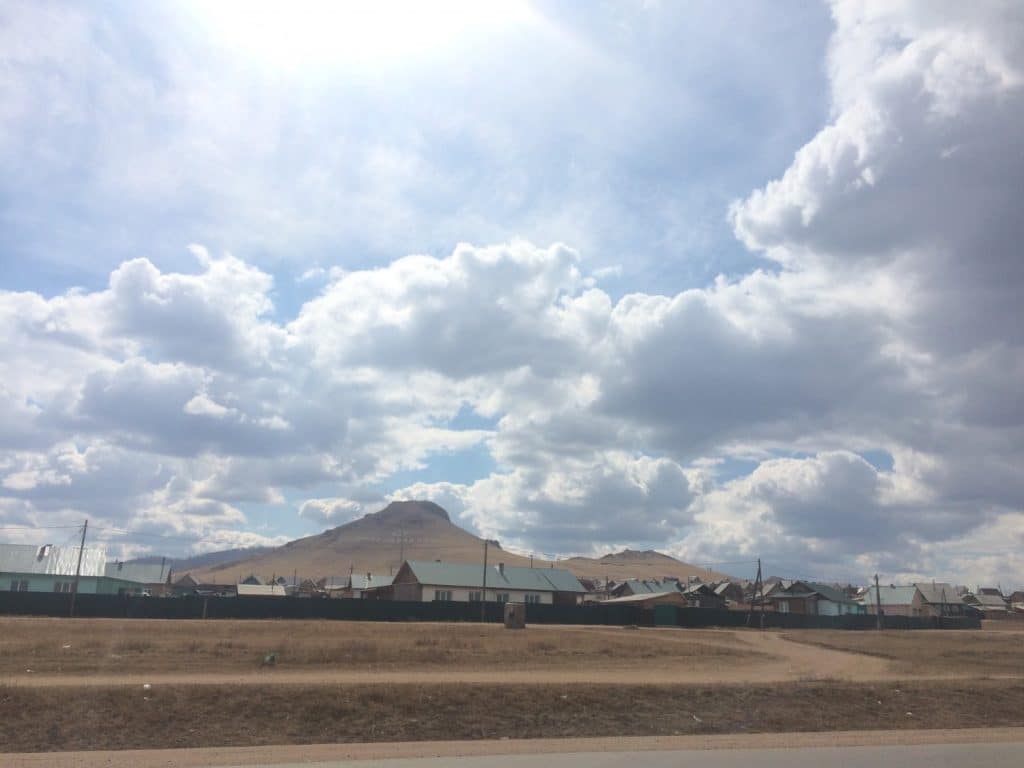 It's really less complicated than it sounds; basically, just ride to end and then follow everyone else. The ride's kinda long, but the scenery is beautiful and was completely new to me. The datsan itself is wonderful. If you visit on the right day—we didn't—you can even get a glimpse of the 700-year-old lama who has been dead (possibly) for a very long time but whose body has not started decaying.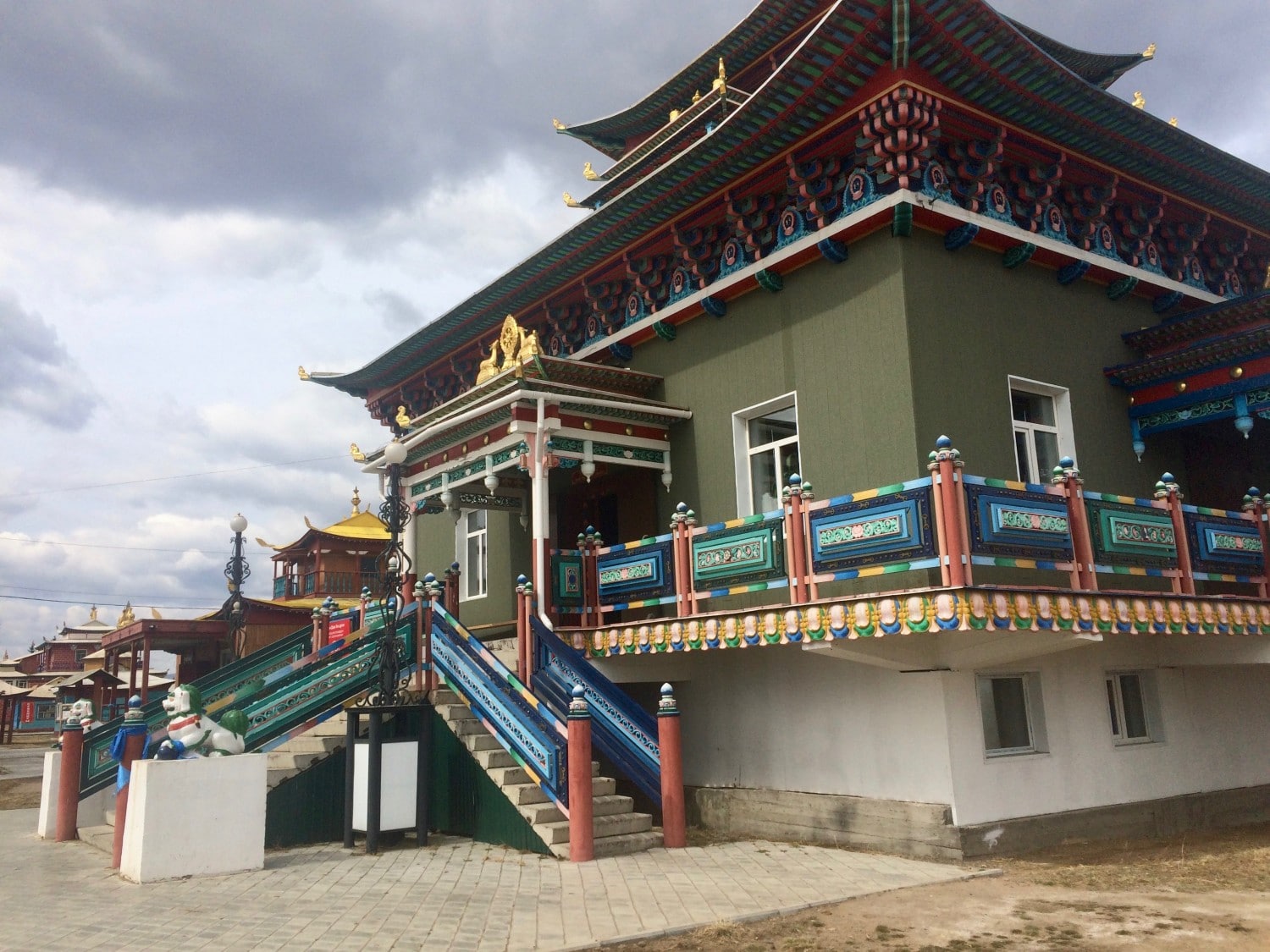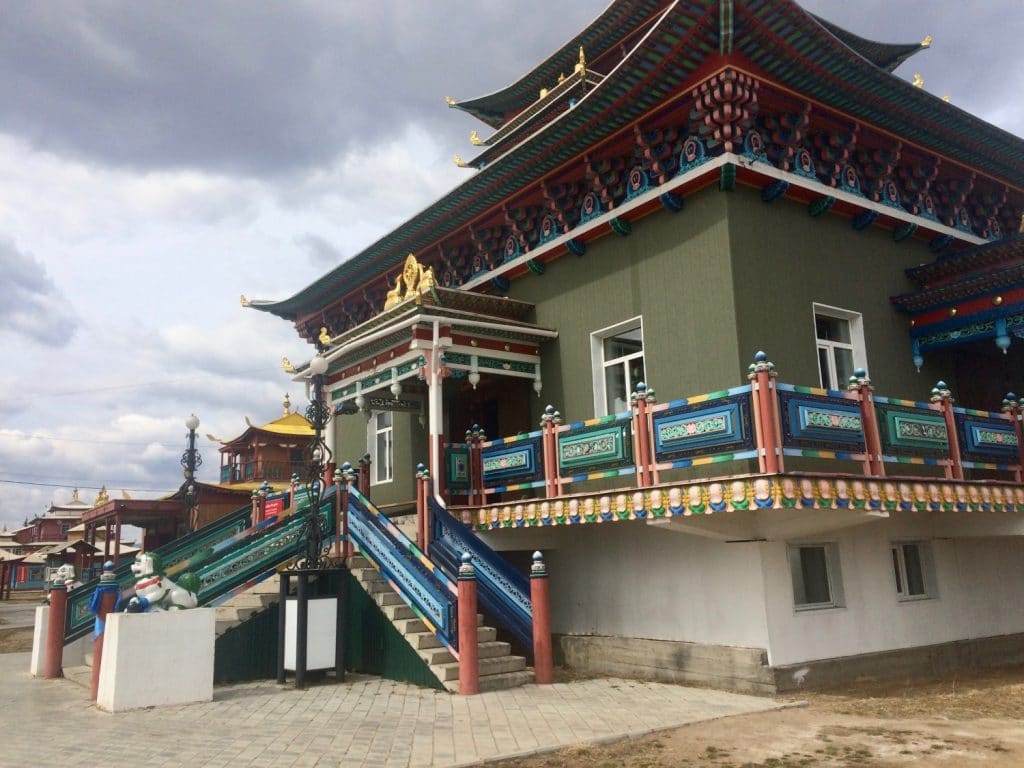 Afterward, we had a total splurge lunch at Tengis (Тэнгис), a super-fancy restaurant in a hotel lobby. We avoided the high price tag by sticking to fish buuzy (буузы, traditional Buryat/Mongolian dumplings—though the fish filling is unusual), which were super tasty. We also… drumroll… tried tarasun (тарасун). This national drink of Buryatia, is distilled, fermented mare's milk. I will just say that it is probably an acquired taste. And the buuzy were great.
After that, we spent the next few hours doing typical-Soviet-city stuff back in Ulan-Ude—walking along the "Arbat" (the pedestrian street), checking out Victory Park and the nearest Orthodox church. We had dinner at a Japanese place near our hostel for a change of place, where the highlight was little dessert sushi made of blini.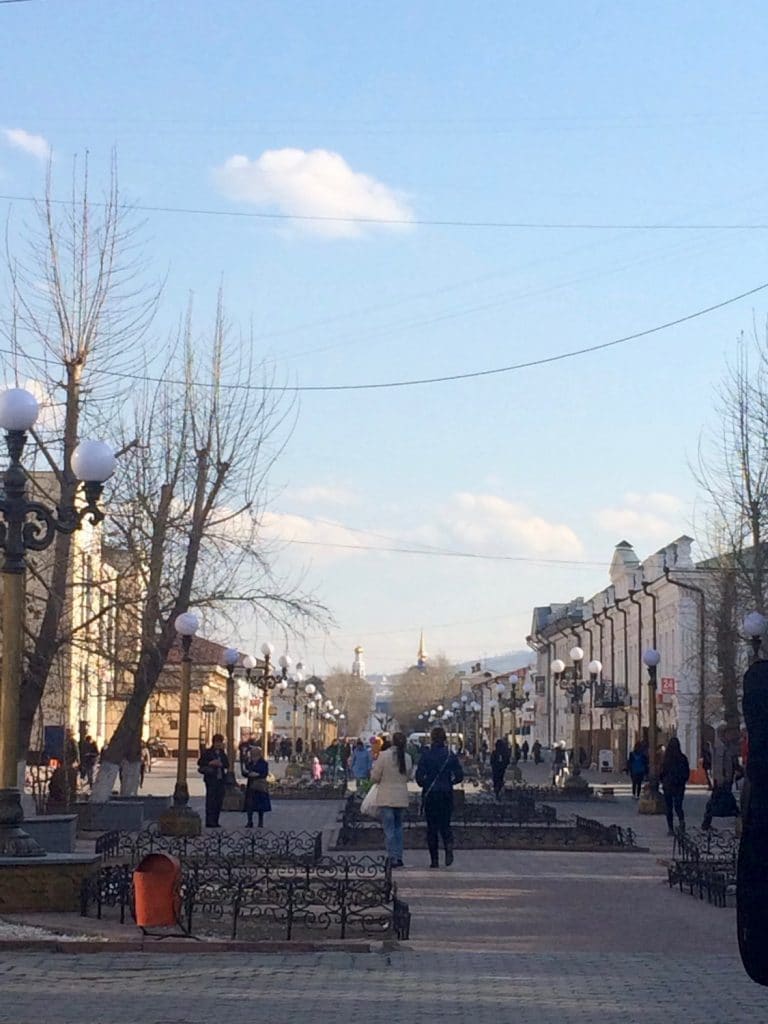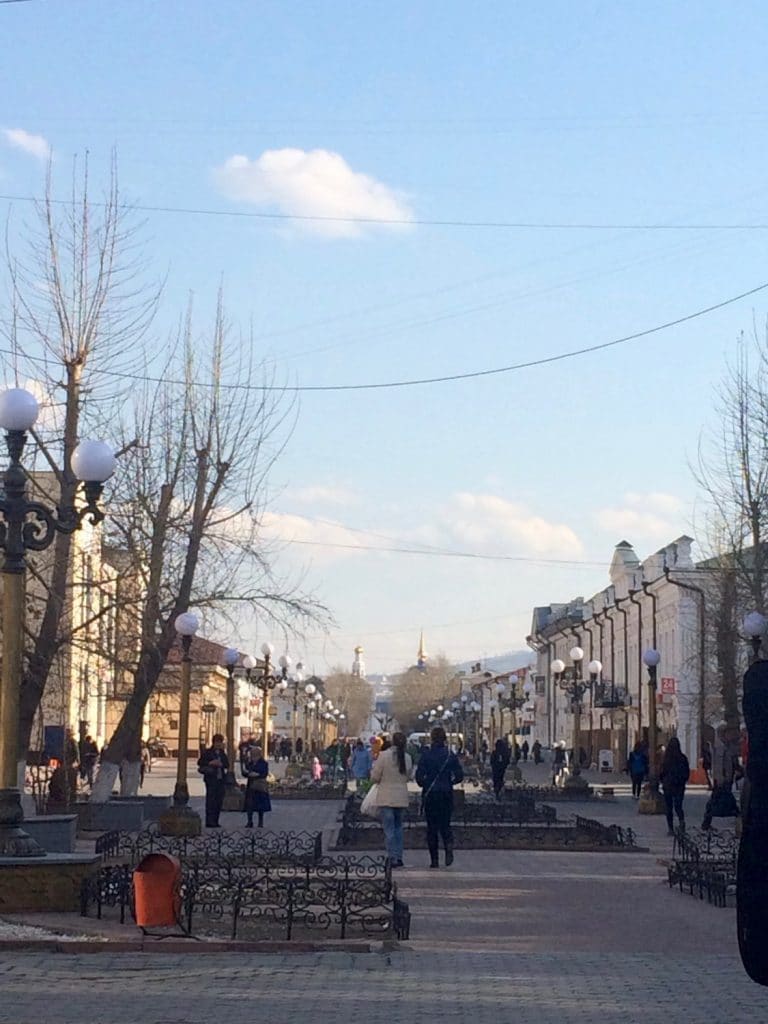 We headed back to Irkutsk on the train the next morning, where we befriended some Russians who were super excited to talk to foreigners and super confused that I am not married yet. Sigh.
All in all, A+ trip; I highly recommend Ulan-Ude to anyone who's in the general neighborhood of Eastern Siberia.