Sometimes one gets the urge to travel but going far away can be expensive and time consuming. Zhemchug (Жемчуг) is the perfect place for a cheap, fun, and quick weekend getaway. Located about 3-4 hours away from Irkutsk it can be easily reached by bus or marshrytka. Zhemchug is a beautiful rural village 30 minutes from Arshan and is best known for its mineral hot springs.
Getting to Zhemchug costs about 400-500 rubles (6.50-8.50$) each direction with the warm months being cheaper. The best way to get tickets is to go the autovokzal (Автовокзал) and purchase tickets a few days in advance from the cashier inside the building. Tickets can also be purchased online from various websites.
As far as accommodations go one can find places as cheap as 400 rubles a night (6.50$). Depending on the season and whether or not there is a holiday you can get a small home by calling or talking to locals offering a place to stay. Usually there are signs that are labeled  Zhilyo (Жильё) or Domik (Домик) and below a phone number. I only recommend this option if it is not a busy time and your Russian skills are more developed, if not online beforehand is the best option. While I found our room comfy, be prepared for a different standard from the city. Bathrooms are almost always outhouses and amenities are scarce. I recommend bringing warm clothes even well into April and perhaps May as it can get cold at night. Packing layers is almost always the best way to go.
In Zhemchug there are lots of restaurants and a few stores with good prices. While the store sells cheap ramen style noodles and some basic items, don't plan on buying everything there. The buuzy and cheburek in Zhemchug are amazingly delicious and huge. These two dishes are staples in this region and are something every traveler in this area should try. They even have a restaurantboasting a 68 cm (~27 in) cheburek. This restaurant is located directly next to the pools and had a sign with a cheburek stapled to it. Near the river bank there are three large pots with free tea. This is fresh and especially nice after a soak in the hot springs.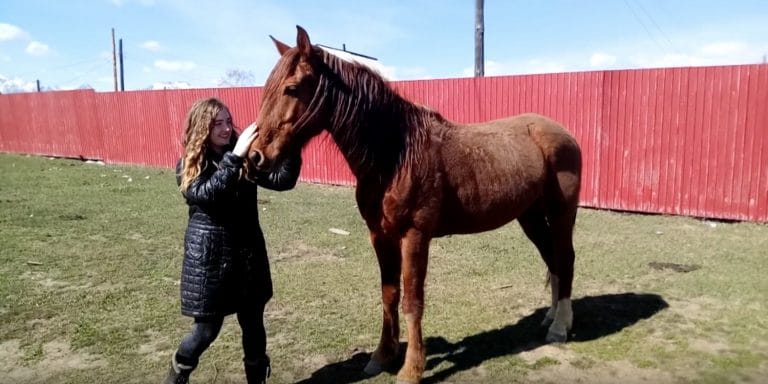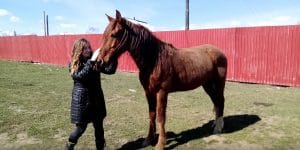 The main attraction here is the hot springs and there are several options. In June there is a small park open with little waterslides and two pools in the center of town. Both times I have gone I have not seen these open so I have used the main springs. Located at the very end of the villageis a small building with three outdoor pools. Most people are heading in this direction and it is very easy to find. The first two are very warm with hot water coming from one end and the floor made of sand and mud. The last pool is very hot and perfect for short spurts of time. The water is slightly brown in color because of the mud and minerals but that does not mean it is not clean. The water is calming and a great way to relax after a long hike.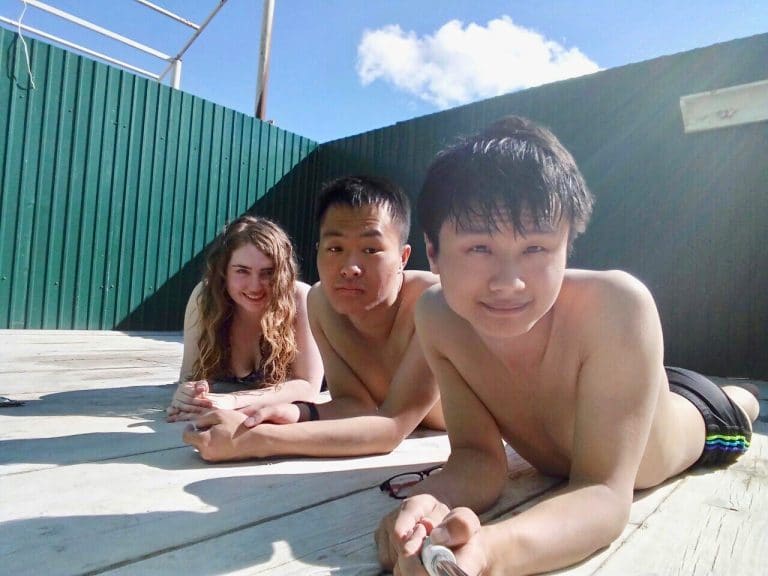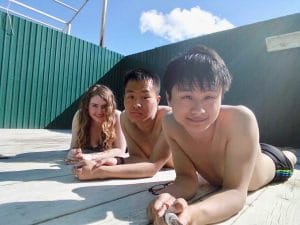 Zhemchug is a great place for a quick getaway that won't break the budget. Not only is this a fun way to practice your Russian and experience Russian and Buryat culture, but it can really help get break up the long weeks of studying.
Trip to Zhemchug
Budget: 30$ for 3 day 2 night trip
Weekend Trip