Trip to Vladivostok from Irkutsk
$550 for 4.5 days*
Vladivostok has been top on my list of Russian cities to visit for a while now, so I was determined to get there while I was living in Irkutsk—and, to add urgency to the matter, I needed to go to an American consulate, and there's one conveniently(ish) located in Vladivostok. (I was applying for a second passport so I could do some traveling—my current passport is full—without losing my Russian visa.)
After my long layover in Khabarovsk, I finally got in to Vladivostok late Sunday night. The next day, I took a long walk to the consulate past the seaport and the bridge, one of Vladivostok's most notable sights. The walk was a good introduction to some of the nicest areas of Vladivostok, and it confirmed the impression I'd gotten the night before, searching for views of the water from the backseat of a dark taxi—that this was my kind of city. (And everything went smoothly at the consulate—it was a quick, painless experience.)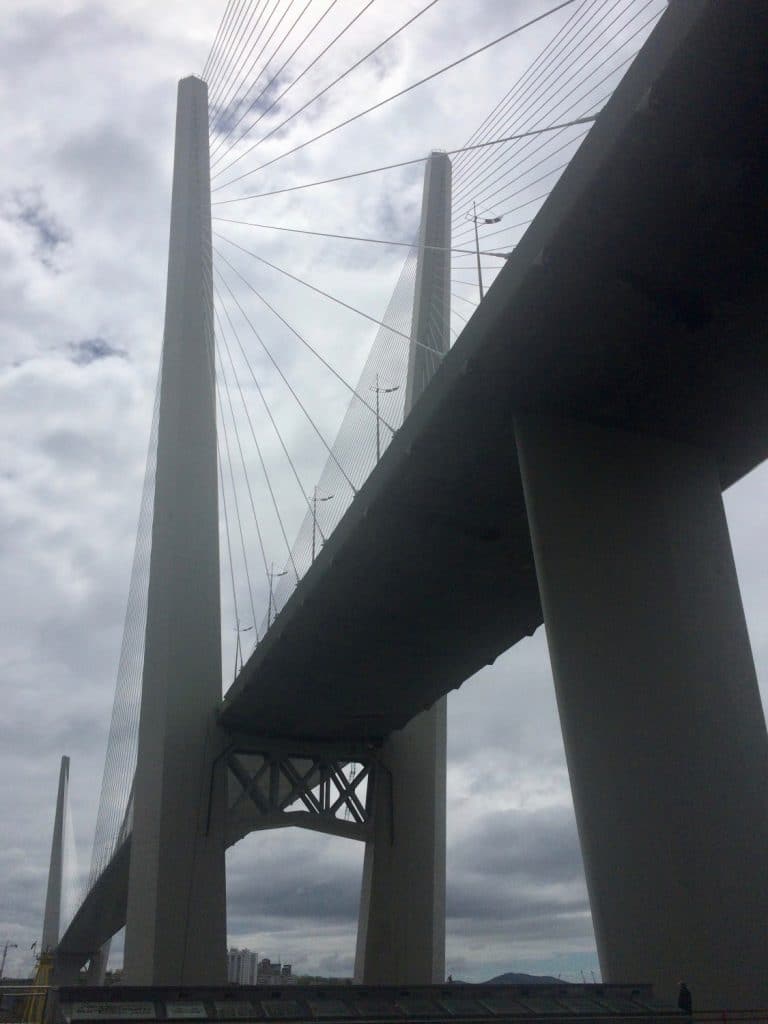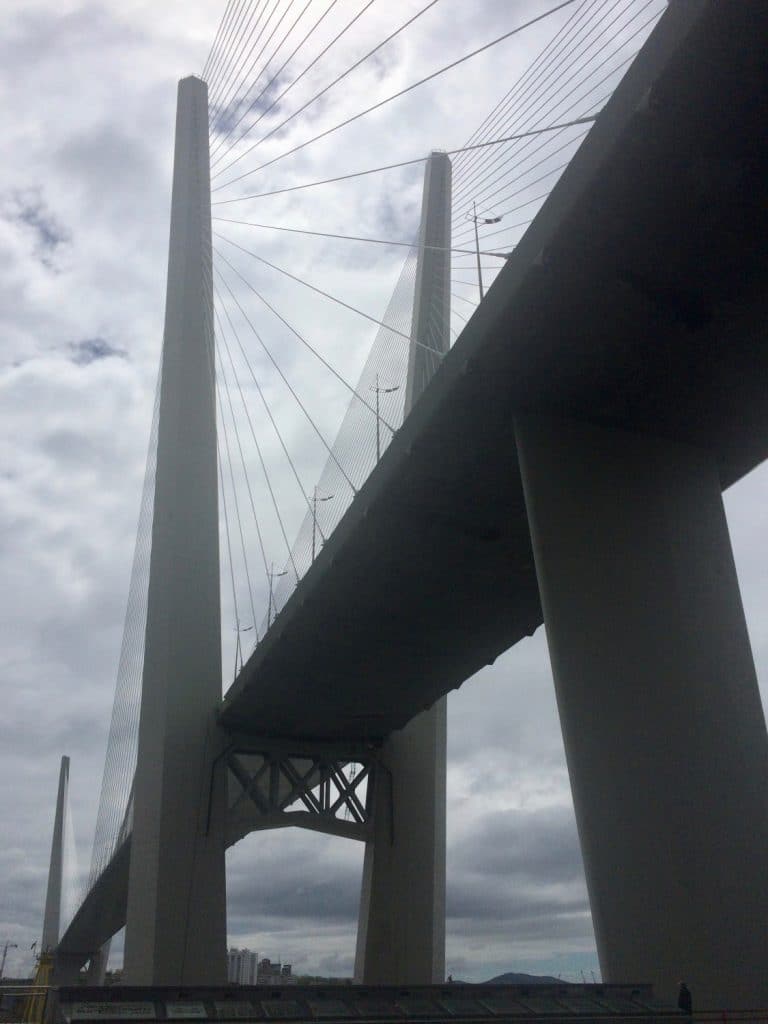 I spent most of the rest of that day walking around, mostly along the harbors, staring at the boats and the mountains and looking for North Korea. I had a goofy smile on my face the whole time—the water, the mountains, the ships, the feel of the city. It was completely different from Irkutsk: bustling, modern, glossy. It barely felt like Russia, much less the former Soviet Union, so I was glad to ground myself in some Orthodox churches and World War Two monuments, and the main square, and monuments in honor of those who had brought the Far East under the control of the Russian Empire…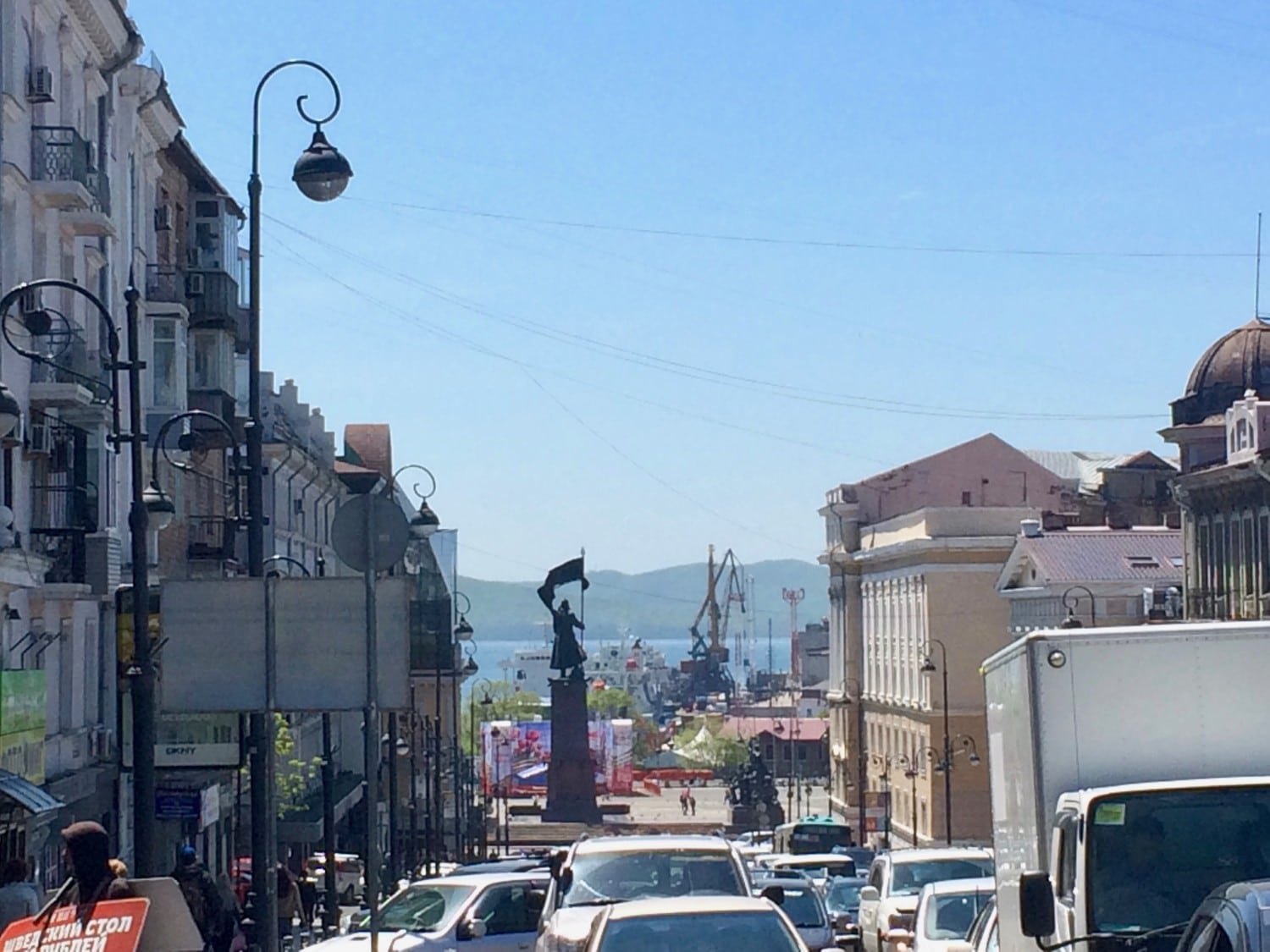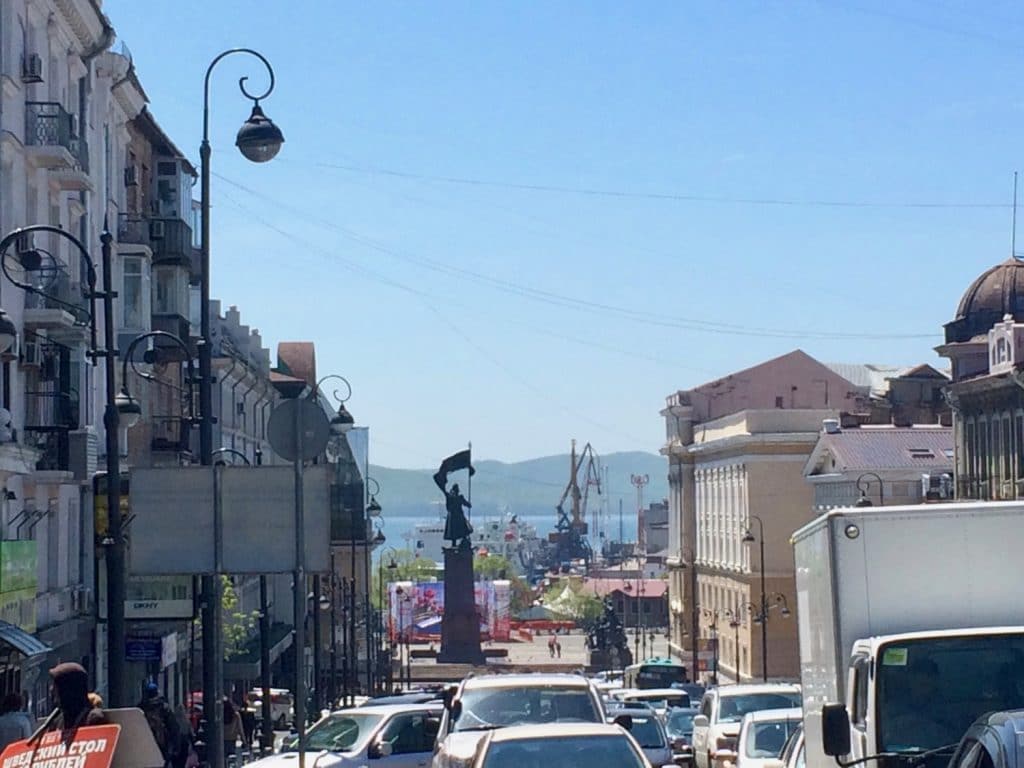 My second day, I tried to find an art museum that I thought was at the top of the hill, but Google Maps and my total lack of sense of direction led me astray. I ended up on a way better adventure, climbing a mysterious hill full of construction sites and military communication towers (I have no idea what they were, but that's what I'm calling them) and arriving at an amazing lookout point and a cross at the top of the hill. I spent a while looking out at the view before slowly finding my way down the hill.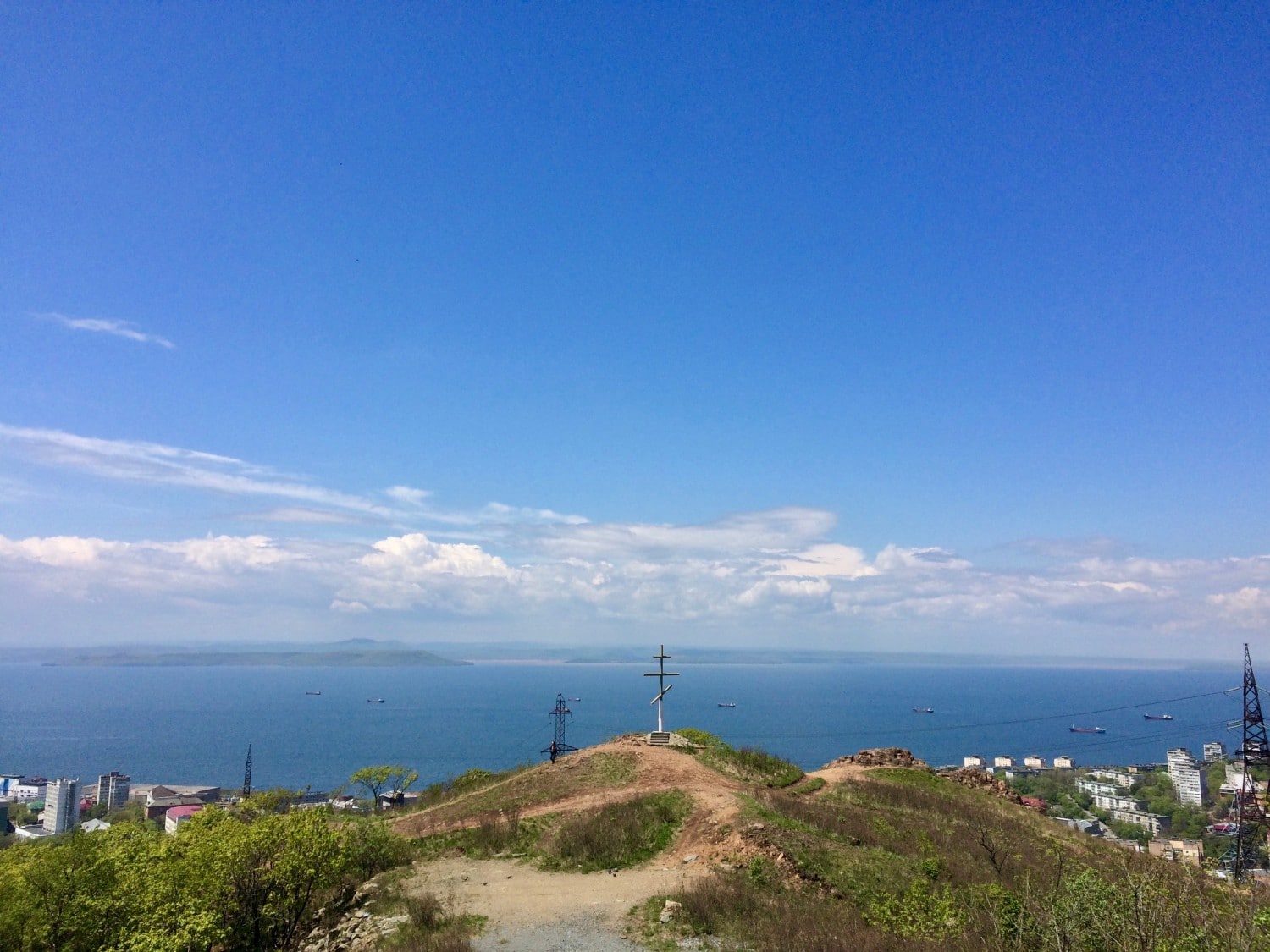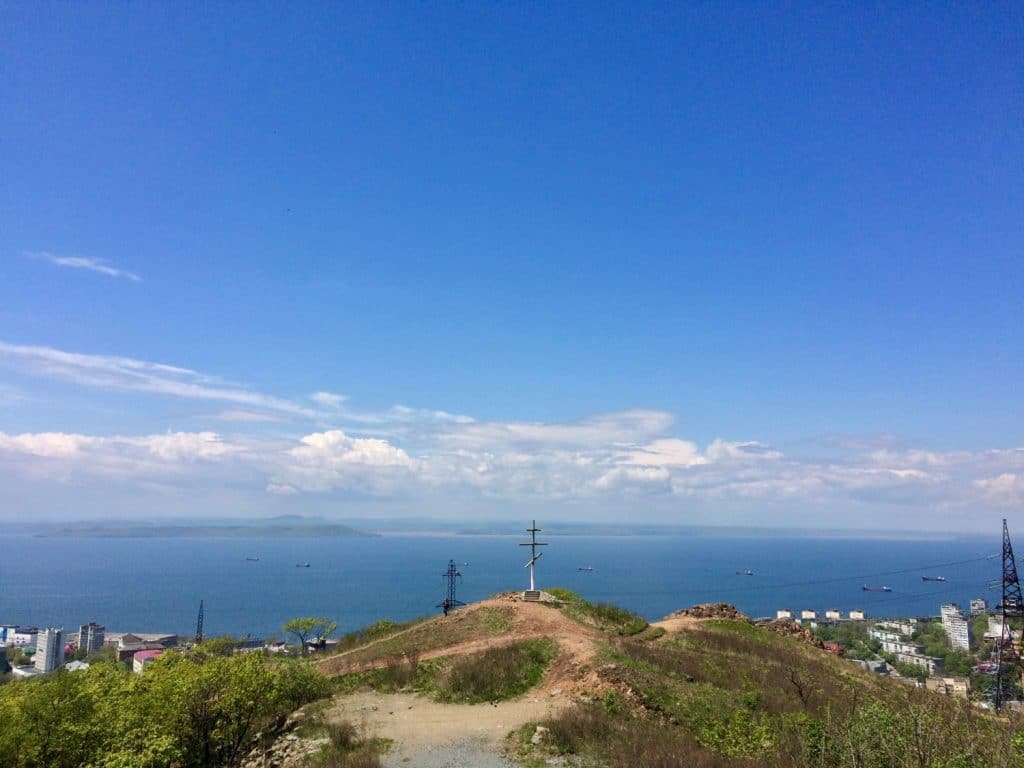 I went to the ethnographic museum after lunch (well, I thought it was going to be an art museum, but it wasn't). Like at the one in Khabarovsk, I ended up with way more questions than answers, but there were interesting things to see and there was the added bonus of an exhibit about Lenin that was just a bright red room full of Lenin statues and paintings. It was glorious.
Again in pursuit of the actual art museum, I continued my walk, and wound up not at the art museum but at the "sea station" (морской вокзал), where I watched cargo being loaded for a while before taking another long, meandering, sea-view-filled walk back to my hostel.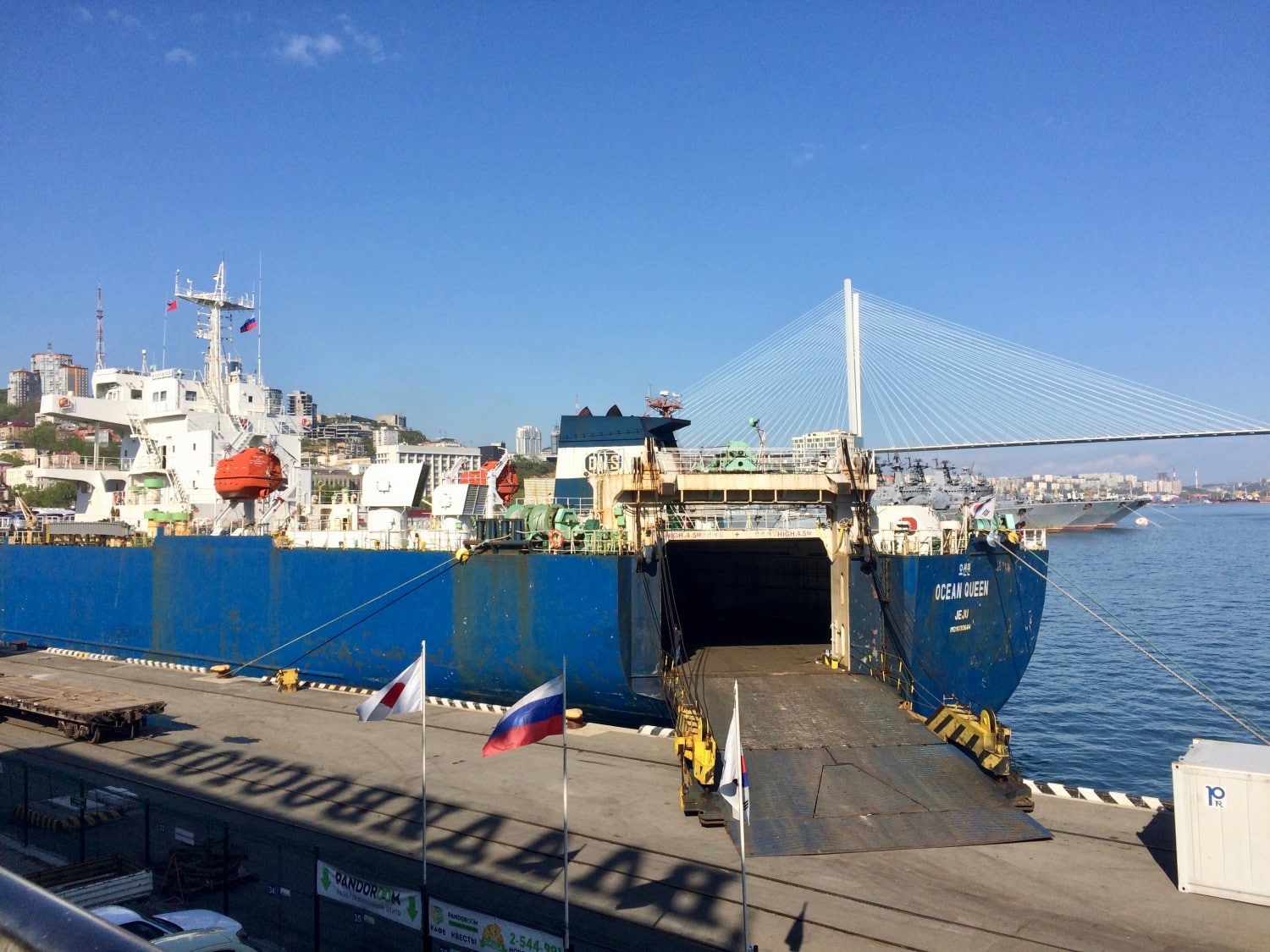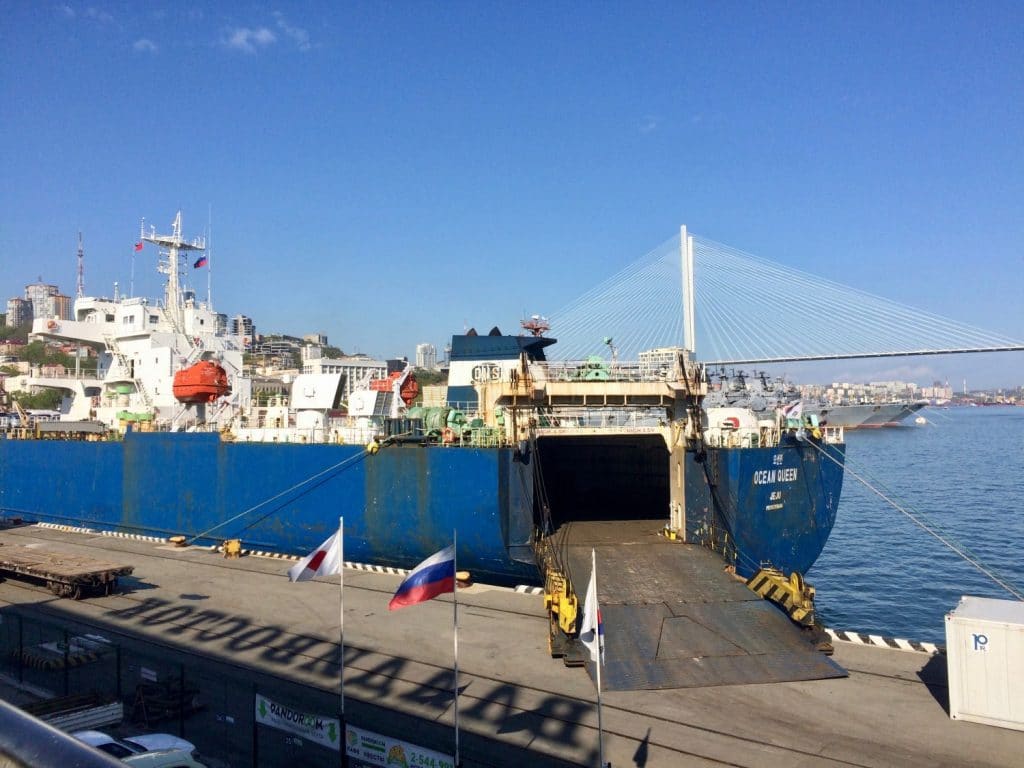 The third and last full day, I planned to go to a military museum on Russian Island (остров Русский) and see where the day took me after that. This went extraordinarily not according to plan, for reasons including an overcrowded marshrutka, and I ended up on an hourlong walk on a dirt road through the woods on the island, trying to get to the museum. I eventually prevailed and was rewarded with the chance to walk through an old artillery battery—I had no idea what anything was (my Russian vocabulary does not extend to such things), but it was really cool. Somehow, by the time I got out of there it was basically dinner time. Oh well…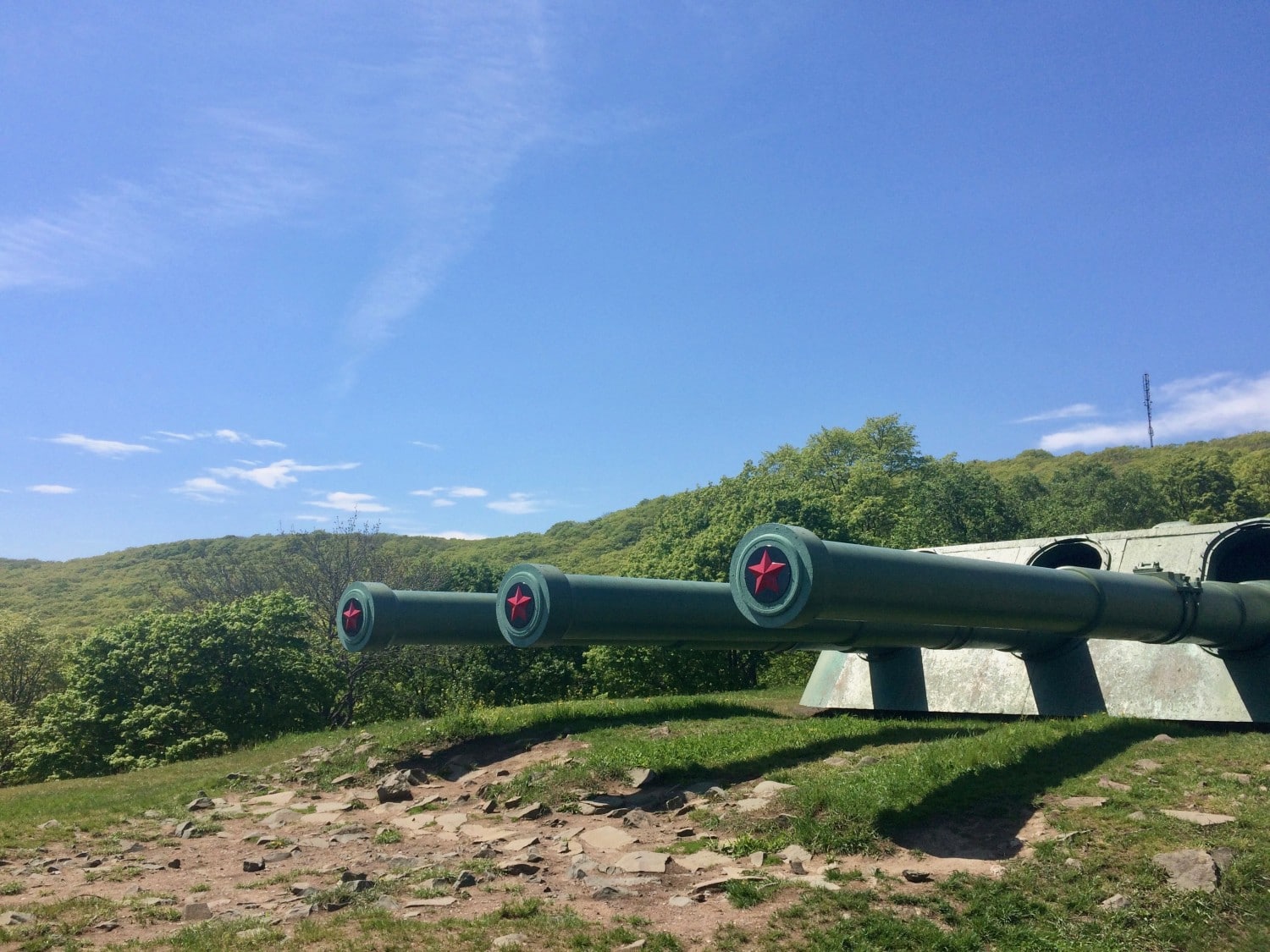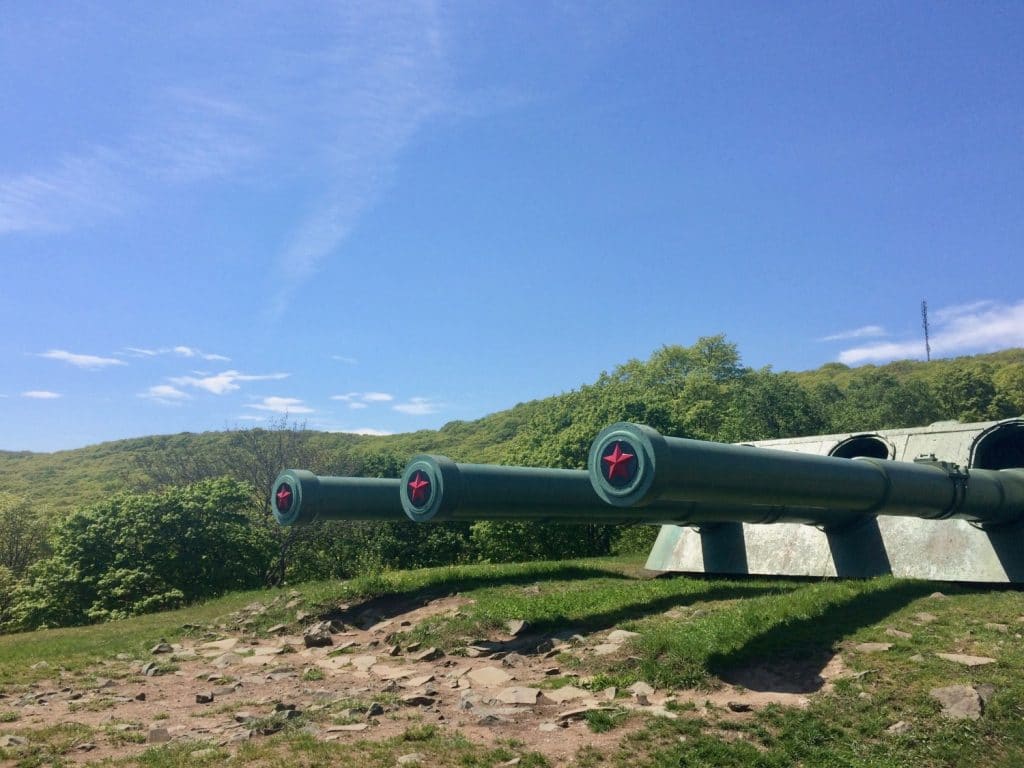 Speaking of food, I had Korean food for all my main meals in Vladivostok. Vladivostok has tons of all types of cuisines, but as it is a short hop over water from Japan, Korea, and China, there's Chinese, Japanese, and Korean food all over the place. So, in addition to the usual Russian street food stalls selling shawarma and the like, there are Korean and Chinese stalls as well. I went to a place called Pyongyang (Пхеньян in Russian) my last night. I thought it would be super weird, but it was a pretty normal restaurant, and extremely tasty.
Something about the combination of multiculturalism, the sense of newness, construction, bustle, made Vladivostok feel to me really exciting and different—and not to mention beautiful and interesting. I didn't do many of the things on my to-do list, because I got so distracted by my tendency to get lost and resultant long, hilly walks, but I absolutely loved it there and I definitely plan to be back (possibly forever—shh, don't tell my family).
Logistics and Budget:
My flight was crazy expensive—about $400 round-trip from Irkutsk, through Avrora/Aeroflot, and this involved 12-hour layovers in Khabarovsk in both directions. S7 didn't have any cheaper flights. So, just getting there was the vast majority of my $550 total budget for the 4.5 day stay.
I opted for a private room in a hostel, so I paid about $30 a night; cheaper dorm rooms were available, however.
Food was pretty standard, pricewise. I spent somewhere between $10 and $20 for most of my dinners, but I was apparently in some kind of weird splurge-mood; cheaper options abounded.
The one unavoidable expense was transportation to and from the airport. There's a train and buses, but they only run from 8 am to 8 pm or so, so I had to take relatively expensive taxis both ways. Maksim was cheaper, about 890 rubles from my hostel; the one I got from the airport was an exorbitant 1500. It's about an hour drive from the airport to the city center.