I visited Vilnius in January 2018 to catch up with an old friend who'd moved there from America about a year earlier. Although it was my first time in the Baltics, and I had no idea what to expect, I quickly fell in love with the small, winding cobblestone streets, the old architecture and charm of the Old City.
Lithuania declared independence from the Soviet Union in March 1990, which was finally recognized in September 1991 after fourteen civilians were killed and over 700 more injured following a Soviet-sponsored attack on the State Radio and Television Building and the Vilnius TV Tower. Vilnius has since rapidly transformed into a modern European city, and is ranked number three by the World Bank for ease of doing business in Europe and Central Asia – as demonstrated by its vibrant startup scene.
Although my trip was mainly centered around catching up with an old friend, we managed to see some really cool places and enjoy some of the best Vilnius has to offer. Here are some of the highlights!
If you are going to Vilinius during your SRAS study abroad program, make sure to let your university and SRAS know that you'll be leaving the country. You will need make sure that your visa is good for multiple entries to Russia and you will need to arrange to re-register your visa when you come back.
Highlights
Vilnius is a largely Lithuanian and Russian speaking city, with plenty of people who also know English. Founded in the 14th century, the city is built around the town hall, which is connected to other areas of historic interest with narrow, curved streets.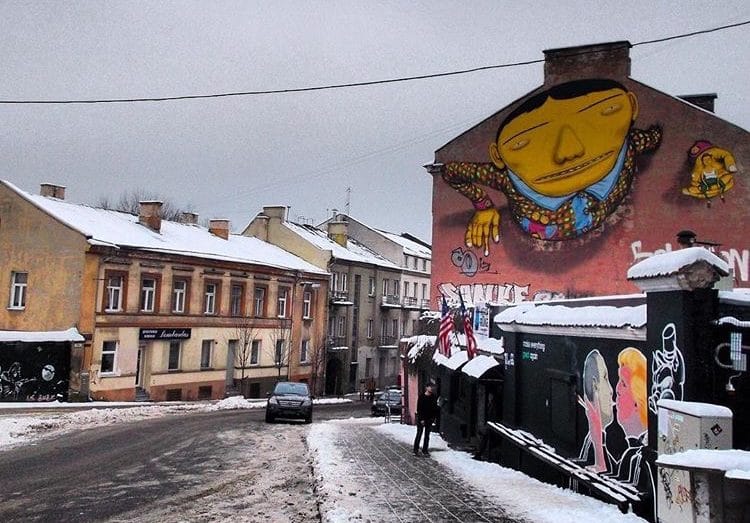 Without leaving Old Town, declared a UNESCO World Heritage Site in 1994, you can visit Vilnius University's original campus (and take a tour to the top of the bell tower), the Church of St. Johns, wander down the artsy Uzupio Street, compare the Church of St. Anne's gothic architecture to the baroque stuccos found in the Church of St. Peter and St. Paul and climb to the top of the Hill of Three Crosses for an incredible sunset view. Don't forget to take a stroll along the fragments of the old city wall!
If you're looking for a break from city life, make sure to visit Liepkalnis Snowpark. Although it's just six kilometers outside of the city center, you'll feel like you've been transported to a mountain resort. Full rentals for either skiing or snowboarding start at 17 euros per person, and the park has nine different tracks to choose from.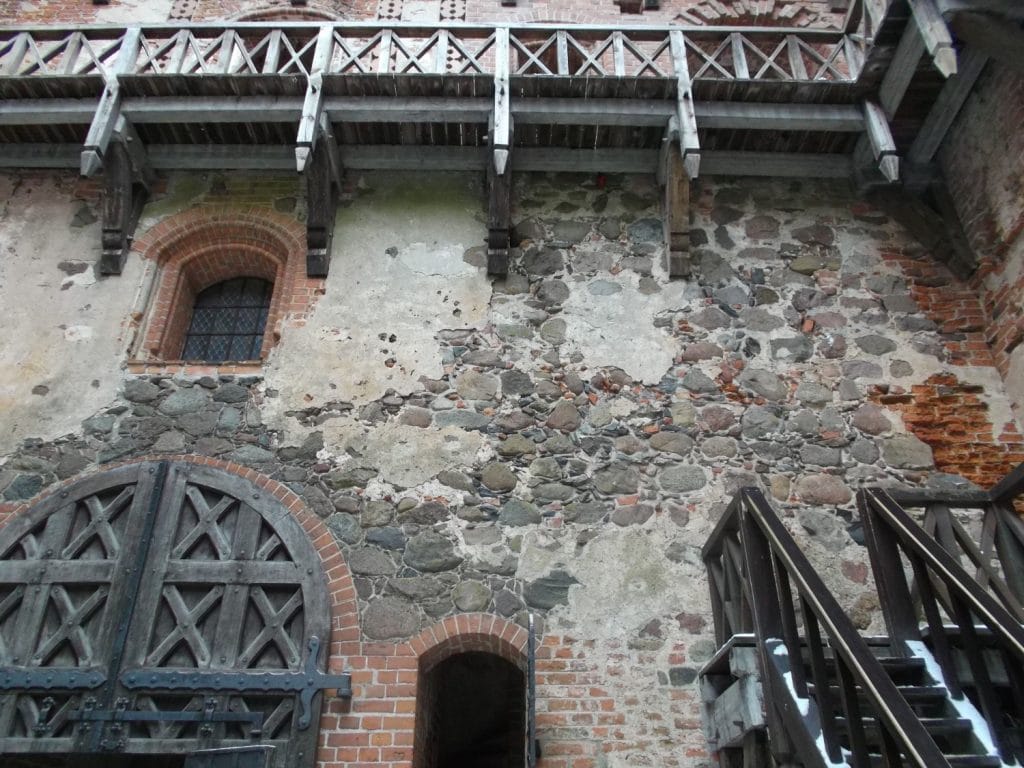 About 28 kilometers west of Vilnus, you'll find Trakai, a lake town and historical capital of Lithuania. Built on a semi-peninsula surrounded by lakes, during the winter months you can walk directly from the opposite bank to the castle over ice to see the historical museum and former castle grounds. Entry costs 7 euros, and timetable for bus and train may be found here.
Be sure to sample some of Lithuania's national dishes while in town! From cepelinai, potato dumplings stuffed meat, cheese or mushrooms and served with sour cream and salo, to kugelis – a completely different potato and salo dish described as "potato pudding," and kibinai, a pastry stuffed with mutton and onion (particularly famous in Trakai). After Lithuania, you might be a little meat-and-potato'd out, but it will have been worth it. Be sure to sample a few Grybai (gingerbread-esque mushroom shaped cookies) if you're looking for something sweet, and don't forget about the local beers!
Logistics
A comfortable budget for a weekend in Vilnius from Moscow would include:
Airfare: $160
Lodging: $30
Local transportation: $30
Food/fun: $60
Depending on your point of origin, Vilnius is easily accessible by both plane and bus. Roundtrip flights from Moscow can run as little as $160, but if you're interested in seeing all of the Baltics, you might be interested in taking a train from Moscow to St. Petersburg, a bus to Tallinn, Estonia, then to Riga, Vilnius and – if you are the proud owner of a multiple-reentry Russian visa – to Kaliningrad. Each leg would cost you about $15-20 with about seven hours of travel time between each city. Rome2rio.com (in English) and rasp.yandex.ru (Russian only) are great resources for finding prices and timetables.
Uber is popular in Vilnius, and the prices are reasonable within the city. Vilnius also has a fairly extensive bus system, but you might have to wait 30+ minutes for some lines that run outside of Old Town. The schedule can be found here. You have the option of purchasing a 30-minute ticket (0.65 euro), a 90-minute ticket (0.90 euro), or unlimited one, three, or ten-day passes (5, 8 and 15 euros, respectively). Tickets may be purchased at MAXIMA supermarkets, post offices or Narvesen convenience stores. More info here (use google translate-info only available in Lithuanian).