After hearing my friends and professors rave about Kazan for months, a friend and I finally went from Thursday through Saturday during the last week of February. At a brisk -12C, it certainly could have been colder, but the wind did cause us to spend a little more time indoors. Nonetheless, Kazan lived up to all the hype: we saw colorful villages, clean, crisp skies, and UNESCO World Heritage landmarks — in addition to a couple friends along the way. Here are some of the highlights!
The Kazan Kremlin, one of the most iconic sights in town was declared a World Heritage Site in 2000. On the orders of Ivan the Terrible following the successful expulsion of the Kazan Khans in 1552, all Tartar buildings, including mosques, were destroyed, and everything that stands today was gradually build up from the ruins.
The Kremlin's Kol Sharif Mosque, reputed to be one of the biggest mosques in Europe at the time of construction, was first built by the Khans but destroyed by Ivan the Terrible. Reconstruction began in 1996 and was completed nine years later, on the city's 1000-year anniversary. Entry is free (the museum in the basement costs 200 rubles), and as stunning from the inside as it is the outside.
The Agricultural Palace (Дворец земля) is just a short walk from the Kremlin. Though actually Tartarstan's Ministry of Agriculture and Food, it more closely resembles a luxury hotel or actual palace. Although entry is reserved for employees and those on official business, it's a must-see. Nearby, there's a waterfront amusement park that works during warm seasons.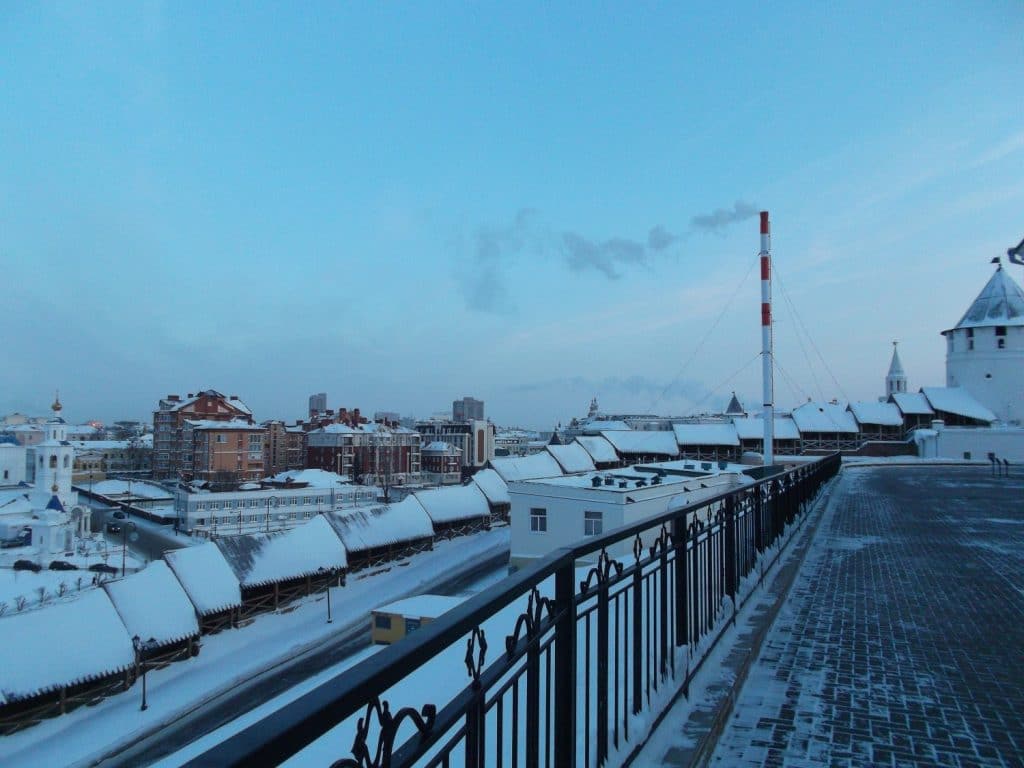 Tubatay (Тюбетей in Russian, Түбәтәй in Tatar), the first Tartar restaurant chain, is just a ten-minute walk from the Agricultural Palace. Their signature dish – kistibie (кыстыбый) – are half-moons of fried, folded dough that come with various fillings: mashed potatoes, vegetables, chicken, or beef. Dumplings and pastries are also served, and everything is incredibly affordable. For three kistibie, chicken soup, an appetizer, tea and compote we spent less than $5.
Kazan's main pedestrian thoroughfare, ulitsa Baumana (ул. Баумана), is one of the most interesting areas to take a stroll. With everything from souvenir shops to craft beer bars, a giant statue of Optimus Prime (next to the Museum of Rebellious Machines – Музей Восстания Машин), cafes, churches and museums, you're bound to find something for everyone.
The Museum of Socialist Life (Музей Социалистического Быта) which, although interesting, is not quite what it sounds like. The two-story museum houses toys, clothing, and memorabilia from the 1980s–particularly from the Olympic Games in Moscow. Most everything is interactive­–you can even try on a pair of Soviet jeans or carry around an old suitcase. There are also candy wrappers and a Sea Battle (Морской бой) video game unit, one of the USSR's most iconic video games (which costs extra – 100 rubles for 4 rounds). Student tickets cost 150 rubles.
The Temple of All Religions (Храм всех религий) is a complex located nine kilometers northwest of the Kremlin walls. A bus can take you there in about an hour (25 rubles), but a taxi will only cost about 100 rubles and arrive in just 20 minutes. The temple contains several types of religious architecture rolled into one building. These include an Orthodox church, a mosque, and a synagogue. Started in 1992 by local artist Ildar Khanov, the complex is still under construction and many areas are inaccessible. Nonetheless, it's a unique structure that is well worth the trek. A suggested donation of 50 rubles per person contributes to construction of the temple.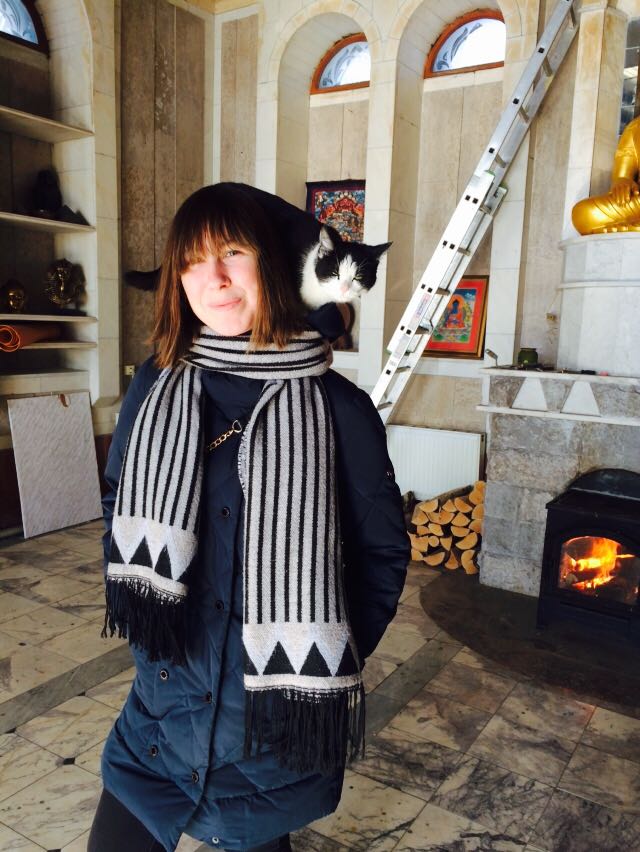 AntiCafe Tsiferblot (which actually means "Clock Face" in Russian) is an excellent place to unwind after a long day, practice your Russian and enjoy a nice cup of tea. Rather than paying for the food and drink you consume, you pay for the time you spend in an anticafe. Various games are available, and while we were there one of the sitting areas was modified into a dance floor. Located in Kazan's University District, the anticafe has a variety of interesting events and people.
Logistics
A comfortable budget for one weekend (3 days) would include:
Airfare: $80
Lodging: $15
Local transportation: $10
Food/fun: $20
An elektrichka runs to and from the Kazan airport for 40 rubles each way, and if you choose a hostel close to the Kremlin everything (except the Temple of All Religions) is within walking distance. In case of bad weather, Kazan does have a metro, and both Uber and Yandex Taxi are available and remarkably affordable.
Our hostel was clean, affordable and convenient, but although we found it through booking.com (and it had been reviewed by more than 600 people), it turns out that it wasn't officially registered with the city. When we returned home on our last night we found two police officers arguing with the landlady. Although nothing happened and the police left after a few (very suspenseful) minutes, my friend and I were rather concerned because one of us had forgotten our registration in Moscow. At any rate, it was an important reminder: ALWAYS TRAVEL WITH ALL YOUR DOCUMENTS.