Mention train travel in the former Soviet Union, and almost inevitably the discussion will at some point turn to the infamous "platzkart," or third-class wagons. For those Westerners who have never traveled platzkart, the concept has taken on an almost horror-story-like quality over the past few decades, conjuring up images of cramped, uncomfortable quarters and rude neighbors. Many travel guides and websites have reinforced this stereotype, insinuating that anyone who would voluntarily choose platzkart over the allegedly better and inarguably more expensive "kupe," or second-class, is crazy.
While platzkart might not be the most comfortable method of travel, especially if you need to cover extremely long distances, my recent experience traveling platzkart for the first time was problem-free and—dare I say—even enjoyable. Having decided get away from Kyiv and visit Odessa for a long weekend, I chose to add a little extra adventure to my trip and bought tickets for platzkart. While my Ukrainian host family, co-workers at my internship, and even my Russian friend with whom I was traveling all expressed a mix of surprise and shock at my choice of seats, I quickly learned to stop worrying and love platzkart.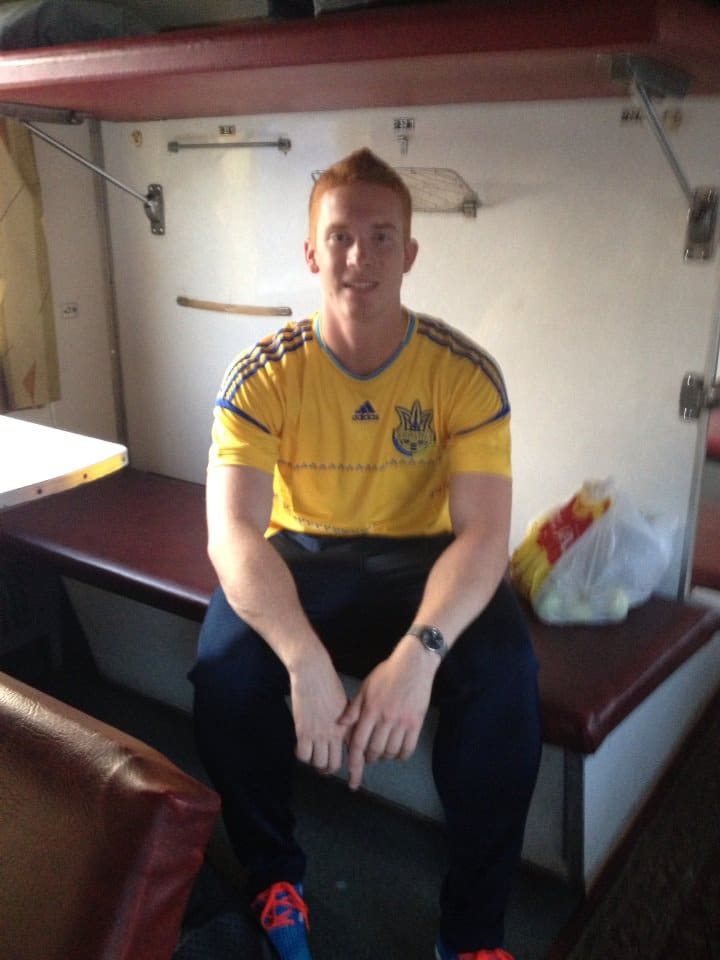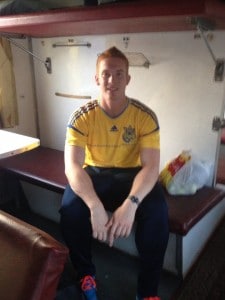 Trains in Ukraine and Russia have three different classes of seats: "lux," kupe, and platzkart, in descending order of comfort. Lux offers travelers an allegedly first-class private cabin all to themselves, in a wagon filled only with other lux spots. Kupe, the middle option, features four beds to a cabin, with the ability to lock each cabin. Platzkart, meanwhile, consists of an open wagon of 54 beds—essentially a large dormitory in a train wagon.
Price-wise, lux is (naturally) the most expensive, kupe is the middle choice, and platzkart is the economy option. When I purchased my one-way ticket from Kyiv to Odessa in late July 2013, prices were around 750UAH, 250UAH, and 120UAH respectively. However, it should be noted that these prices are somewhat higher than normal, due to the fact that I traveled to Odessa at the height of the summer vacationing season in Ukraine, and also because I bought my tickets only a couple of days before departing. When demand for tickets isn't as high, or people purchase them farther in advance, the prices tend to be lower.
After arranging my travel plans with my friend, I took the plunge and purchased our platzkart tickets online on the official Ukrainian train ticket website. This was honestly the most difficult part of my entire platzkart experience – while there is an English-language version of the website, the ticket selection and payment processing systems are a bit tricky to navigate and work very slowly. Finally, I received confirmation that my credit card had been successfully processed, along with a voucher that I needed to print and present at the ticket desk in the Вокзальна, or train station, in Kyiv before departure. Unlike in the United States, where often a printed voucher with a bar code is sufficient to confirm a ticket purchase, in Ukraine one must still exchange the printed internet form for actual tickets, which are printed on old, flimsy paper using a special mechanical ticket printer. Only then can one enter the train.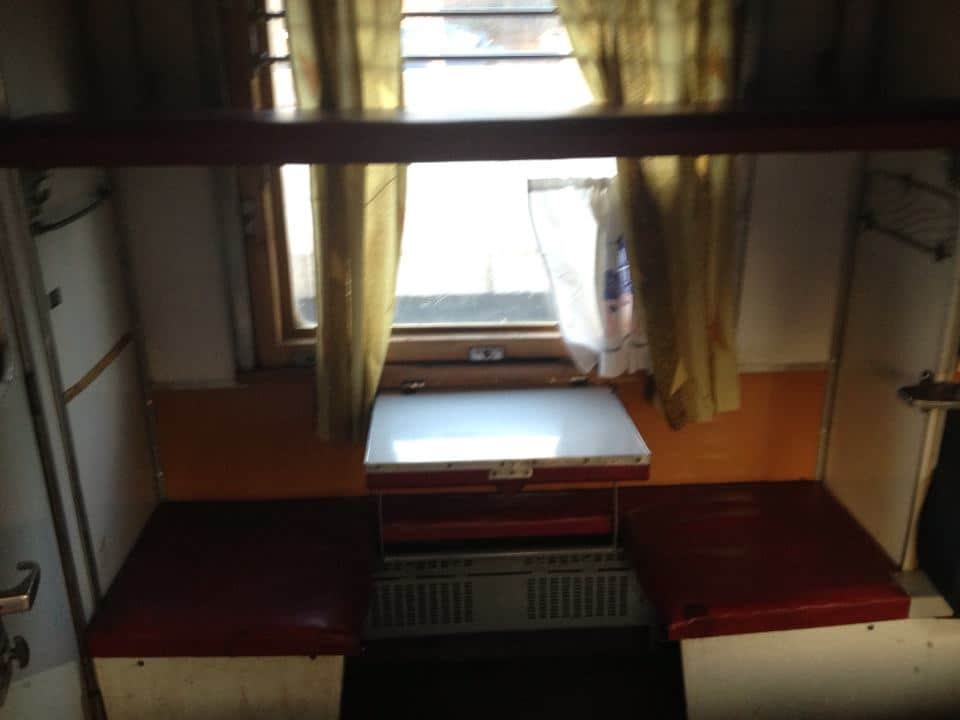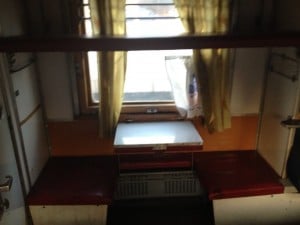 Having received our настаяшие билеты (real tickets), my friend and I found our wagon and, after providing not only our tickets, but also our passports, were let onboard and found our places in the platzkart wagon. Honestly, my first impression was fairly positive—while not extremely comfortable, our seats and small table seemed to provide enough space to sit comfortably, we had reasonably padded beds and clean sheets, and a decent view of the passing countryside out our window. However, we quickly discovered that our window wouldn't open—which is a serious problem on a 12-hour trip in hot summer weather without air conditioning. We were able to solve our problem by propping open the door between our wagon and the next, letting in some fresh air and a bit of a breeze. Despite the traditional Ukrainian fear of moving air and cold wind, it would have been so stuffy otherwise that no one complained.
Aside from creating our own air circulation system, my Russian friend and I spent the long train ride south like most other passengers in our platzkart wagon—talking, reading, eating, listening to music, watching movies on our computers, and napping. In principle, it was more or less like passing time on a long, transatlantic flight, just with more leg room, no flight attendants, and a less varied selection of in-transit drinks and snacks to choose from onboard. It was also much easier to sleep on the train, actually lying down in a "real bed," as opposed to sleeping sitting in your seat on a plane. However, I wouldn't recommend platzkart for extremely tall individuals; at 6' 1", there were some times when I felt a bit cramped on my bunk or my seat.
As for the service itself, our particular wagon attendant, or проводница, seemed to be having a bit of a bad day, as she was rather brief and short with many passengers. In general, however, the atmosphere of the trip was normal and enjoyable, in spite of the increasingly stuffy air. Closer to Odessa, a Ukrainian family arrived in the seats next to us, and it wasn't long before we introduced ourselves to one another and started chatting. They were very curious to know more about life in America, particularly whether BMWs were the most popular car, and if every American family had four or more vehicles. I politely debunked their misconceptions and stereotypes about the US, while practicing my Russian conversation skills—a win-win situation, and one that never would have occurred had I been traveling lux instead.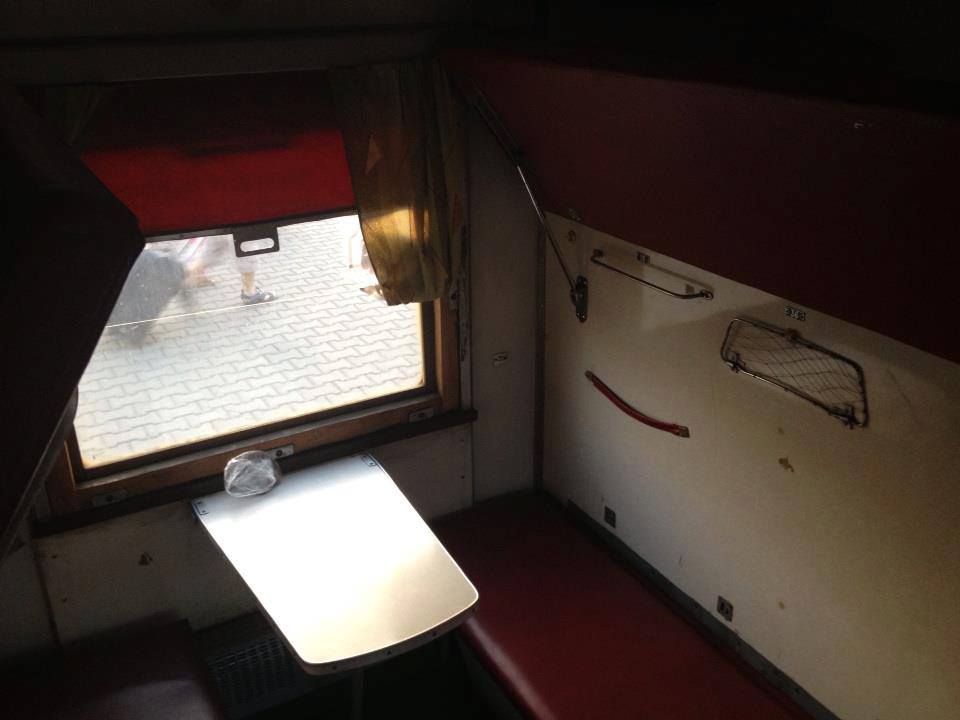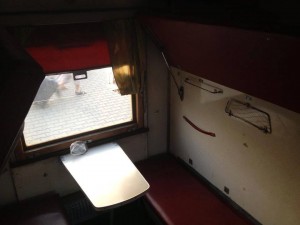 Finally, after a long day, we arrived in Odessa's central train station just as the evening sun was beginning to set and twilight was falling. I actually ended up spending four days in Odessa, instead of three as I had originally planned, because of a problem with the online payment system for the Ukrainian ticket website. I thought I had already purchased a ticket on a return train to Kyiv, only to find out later that my credit card—which had worked successfully the first time—had been denied. By then there were only lux spaces on the main return trains to Kyiv, and not wanting to pay over 700UAH for a private room, I decided to take an overnight bus…which ended up being a little travel adventure of its own, and made me wish I had gotten a platzkart seat again!
In summary, traveling platzkart is not the terrible, emotionally scarring experience that many Westerners and travel guides make it out to be. While obviously not the best option available on Ukrainian and Russian trains, any minor discomforts are more than worth the low price you pay to still have a place to lie down on the train. So why spend extra money on kupe to travel with three strangers, when, for usually half the price, you can travel platzkart with 53 strangers? Furthermore, my Russian friend told me that usually the furnishings in kupe and lux cabins aren't that much better than in platzkart anyway.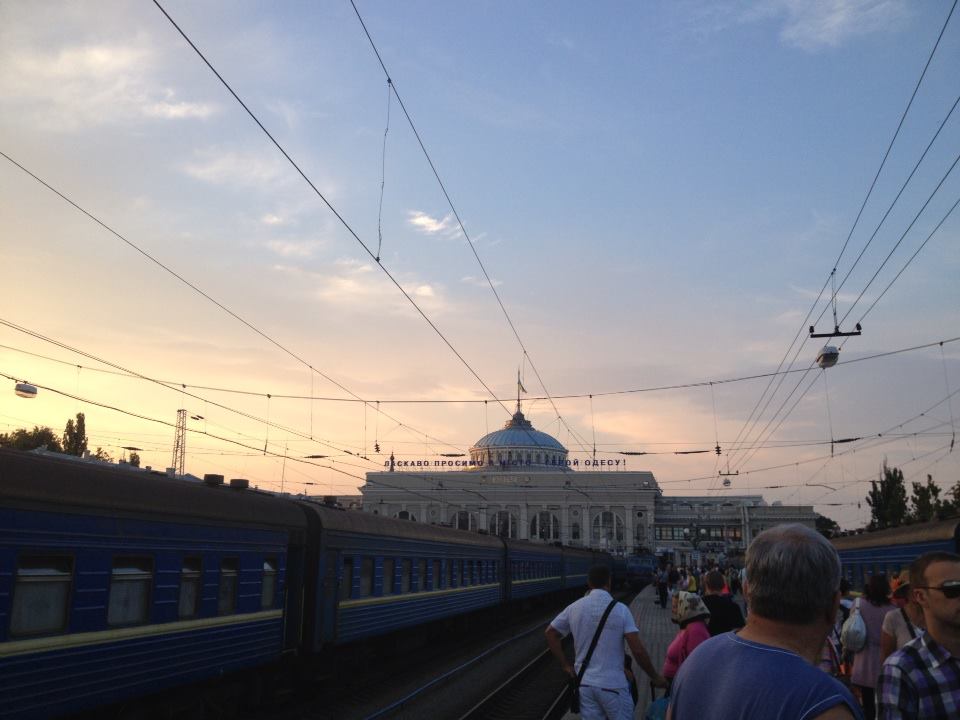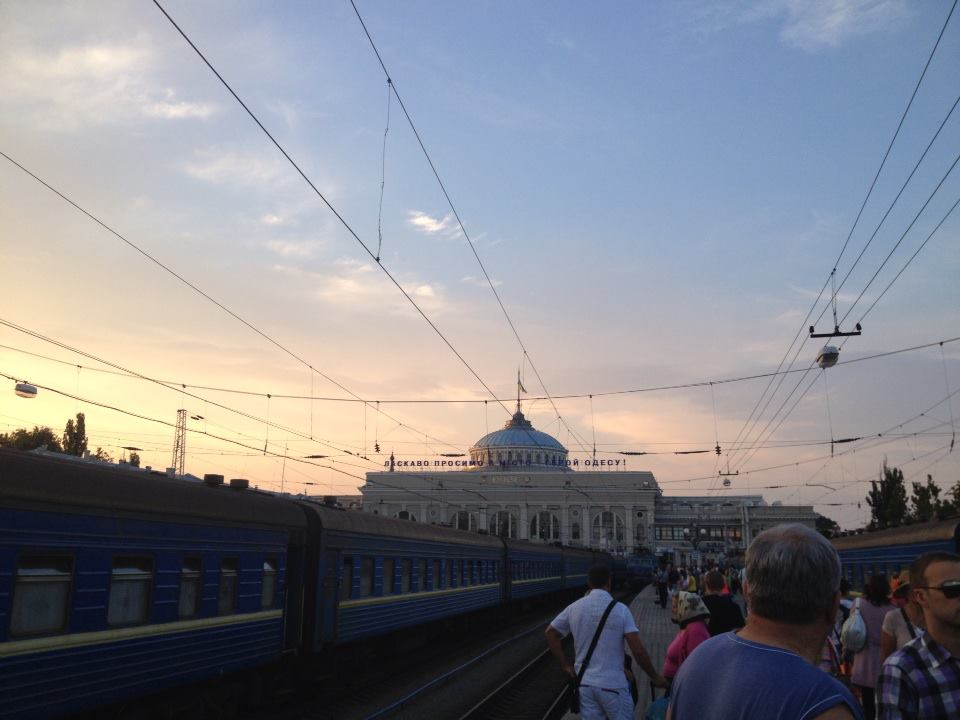 Considering all of these factors, in my opinion it that platzkart is a great way to travel in Ukraine, and is an experience that I think all American students should try at some point, if possible. As is often still the case with Western stereotypes about Ukraine and the former Soviet Union, the truth about platzkart is quite different—and better—than many are led to believe.