An easy three-hour train ride from Moscow is a city known for two things related to tea: Russian gingerbread, known localy as "pryanik," and the samovar, for which Tula has been the most famous production center for centuries. In fact, Tula is so well known for samovars that it has made it into a Russian saying: "taking a Samovar to Tula" is something akin to "reinventing the wheel."
The metalworking that made Tula famous for samovars has also made it known for industry and defense. In 1976, Tula became one of 12 cities awarded "Hero City" status by the USSR for heroism during World War II due to its contributions to weapons manufacturing and efforts in preventing German troops from reaching Moscow in 1941.
Tula is not very big and can easily be seen in a short weekend trip. So, excited to see the city, I grabbed a coffee and hopped on an early morning train with a friend. We went on a Saturday in December and we came back to Moscow on Monday night. Tula is quite affordable as well. For the three-day trip, I spent about $100 total for everything.
The train ride there is almost worth going for in and of itself. It was breathtaking as we passed small towns, villages, and snow-covered trees glittering in the sunlight like a white winter wonderland.
After arriving in Tula, we grabbed lunch on the way to our Airbnb, dropped off our bags, and set right back out. In northwestern Russia in December, it starts getting dark around 4:00 PM and is completely dark before 5:00 PM. Therefore, we prioritized a little walking around before we tried our luck at the museums.
Walking in December means wearing multiple layers because it is very cold, but we enjoyed seeing all of the holiday decorations hanging from streetlamps and placed on sidewalks as we made our way to Lenin Square. There, we saw the black-domed Assumption Cathedral and the Monument to the Tula Pryanik. There was also a massive, festive green tree as well as a variety of other light displays– including a row of golden, sparkling trees and a golden samovar light display.
The next day, we drank coffee and ate warm pastries at a small bakery near our Airbnb and slowly made our way to the Tula State Museum of Weapons, passing several cathedrals and making a few small stops to see murals on buildings as we walked. In addition to the cold and lack of sunlight, we were also challenged in our trip by local COVID restrictions. At the time, many places in Tula demanded proof of vaccination, but Russia currently doesn't recognize the western vaccines my friend and I received. Luckily, security accepted our foreign vaccine cards and we were allowed to enter. The museum had multiple floors and many exhibits full of weapons to view. Many of the signs were in both Russian and English, and we learned a lot about the different weapons and the historic role that Tula has played in producing weapons.
After leaving the museum, we explored a few other nearby areas before deciding to stop to warm up with some pizza. We then headed to the Kremlin to see the cathedrals located inside. We also tried to visit the Samovar Museum but were denied entry when our vaccine cards were not accepted. So, we just explored central Tula a bit more until it got dark, then had dinner and headed back to the Airbnb.
On our third and final day, we had planned to visit the Pryanik Museum but it is unfortunately closed on Monday, so we missed our chance, but it looks like a cool place to visit if you have the time. We did, however, get to see the Machine Tool Museum. We had trouble finding it at first because it is located behind some buildings rather than in front along the street as we had expected. However, once we found it, we were glad we did. It is a small, relaxed museum that is essentially one big, dimly-lit room, but the machines are fun to look at, and there is a ton of information to read. Most, if not all the information was in Russian, so those who struggle to read Russian should have Google Translate handy. We opted to go through the museum ourselves, but there were also guided tour options and a small gift shop to buy souvenirs.
With just a couple hours left, we walked through a shopping area near the Kremlin lined with places to buy pryanik, samovars, tea, and more. We purchased a berry-jam filled gingerbread – stamped with neat designs as many of the pryaniks are – and purchased a few others to take home with us as souvenirs.
If you have some extra time, many people also use Tula as a base to further explore Yasnaya Polyana, the family estate of Leo Tolstoy that is now a museum to the famous author as well as his final resting place. You can read more abou that here.
If you have a free weekend, Tula is a quick and easy trip to see a smaller Russian city filled with history and culture!
You Might Also Like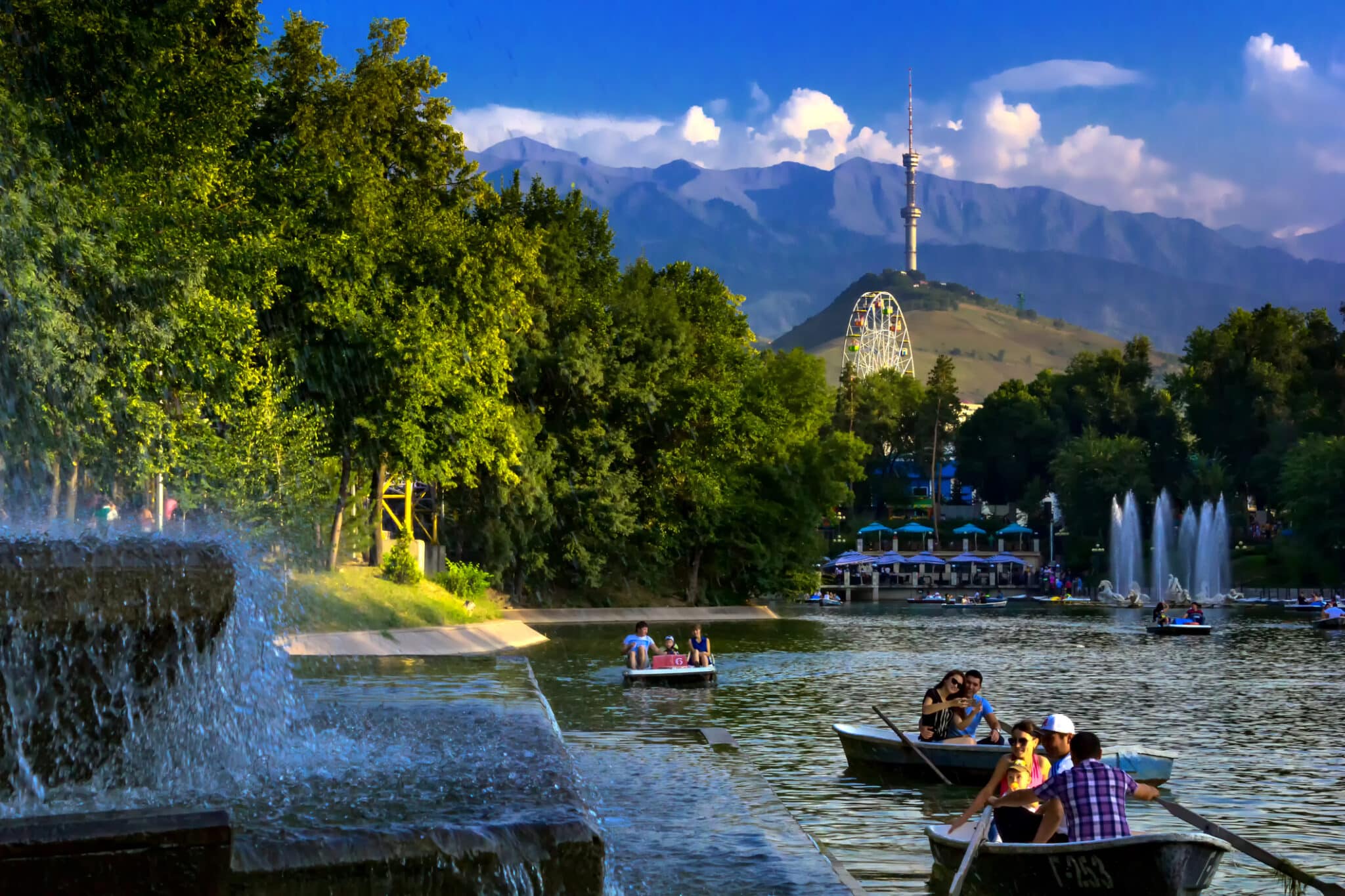 At the end of my summer program in Bishkek, a friend of mine and I wanted a weekend getaway from Bishkek and decided to visit Kazakhstan's largest city and former capital, Almaty, which is just over the border. A few other students had already gone and encouraged us to check it out.  Almaty lies at […]
0 comments