Beaches, Wine, Ancient Fortresses, and Small Town Charm
A Trip to Odessa from Kyiv
Weekend or Longer Trip
Budget: ~$150 total for 3 days
Best way to get there: Minibus
Worth it: Absolutely

Since the time I first watched Everything is Illuminated and fell in love with Eugene Hutz's character Alex, a Ukrainian wannabe gangster from Odessa with a heart of gold and a glorious mustache, I have longed to visit the city, the "pearl of the Black Sea," as it's called.
As a part of my internship with NovaMova and SRAS in Kyiv, I had a chance to fulfill my longtime desire when they asked me to travel with a group students that they were hosting on a trip to the city as part of a cultural immersion program. They wanted me to document the trip and get some updated photos of the city. Needless to say, I accepted. Sometimes it pays to be a photographer. So, I hopped on a minibus and made the seven hour sojourn to Odessa.
In short, I loved it. More importantly, I love it for different reasons than why I love Kyiv. Both are wonderful places in their own right. The difference is reminiscent of that between Seattle and Portland. While Seattle is a hip place, it is a big city and feels like it. People hurry, business is serious and efficient. This is Kyiv. Like Portland to Seattle, Odessa is like a weirder relative, somehow achieving the friendly, laid back vibe of a small town, despite the fact that more than a million residents call it home.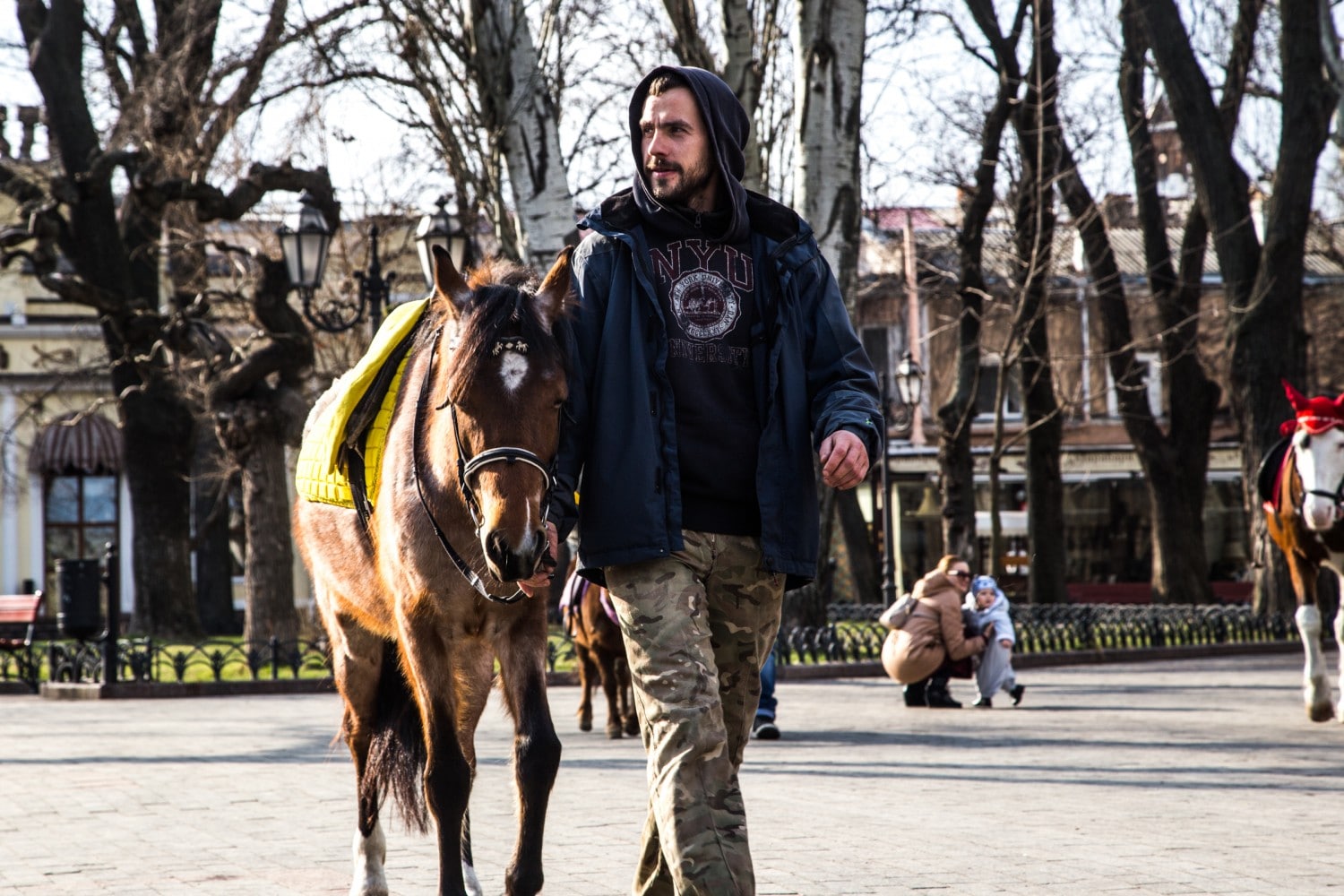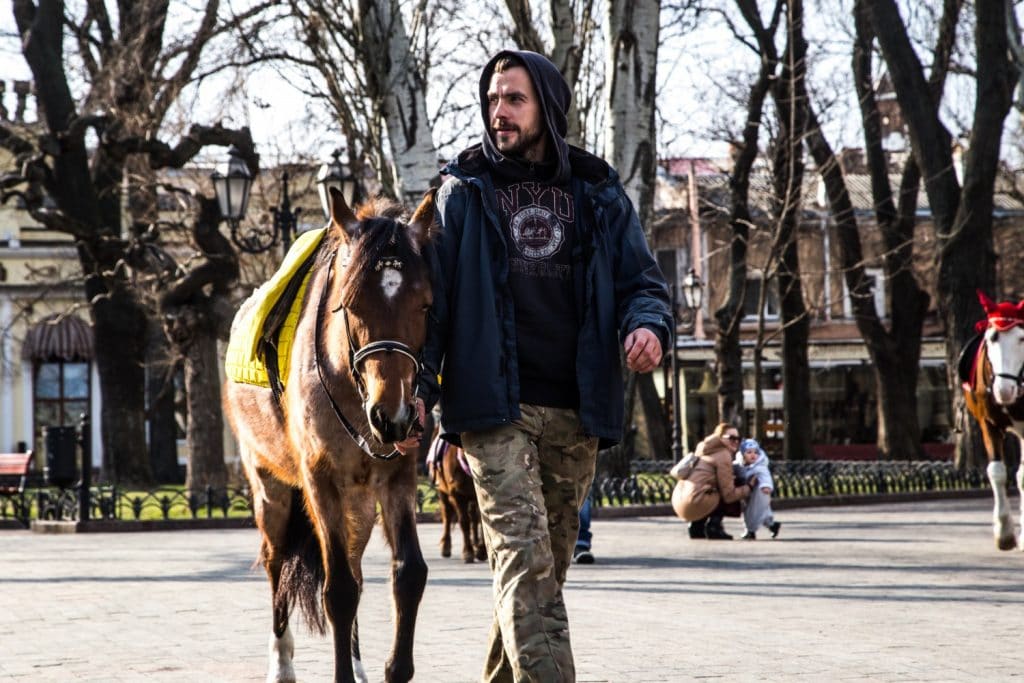 This overall friendliness and slowness has led to many opportunities to practice my Russian. While wandering the quaint and cobblestoned European style city center hunting for interesting moments to capture on camera, numerous Odessans wandered up to me to chat. Even people in need of directions responded to my "Sorry I'm not from here" with questions about why I was visiting, where I was from, etc, as opposed to simply walking away.
If the welcoming atmosphere isn't enough reason to go, it's also extremely beautiful, there's plenty to do, and it's on the coast. That's right, within walking distance from the center, there is a path through a park that leads you to a sandy beach. It was even fun in the cold of March. As a part of my photographer duties, I got to tag along on tours of the Akkerman Fortress, Shabo Winery, and the Odessa Catacombs, all some of the funnest tourist activities I've ever engaged in.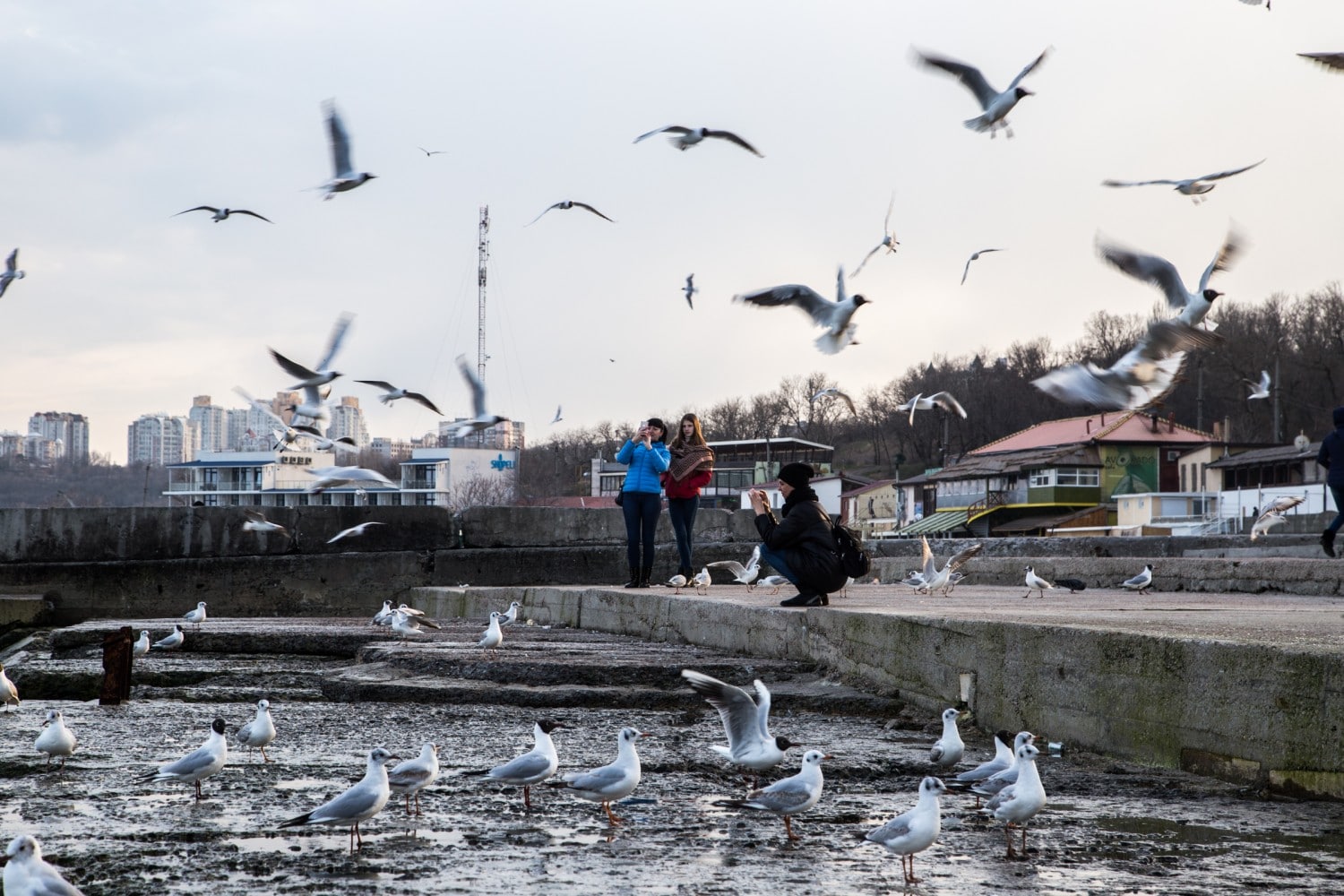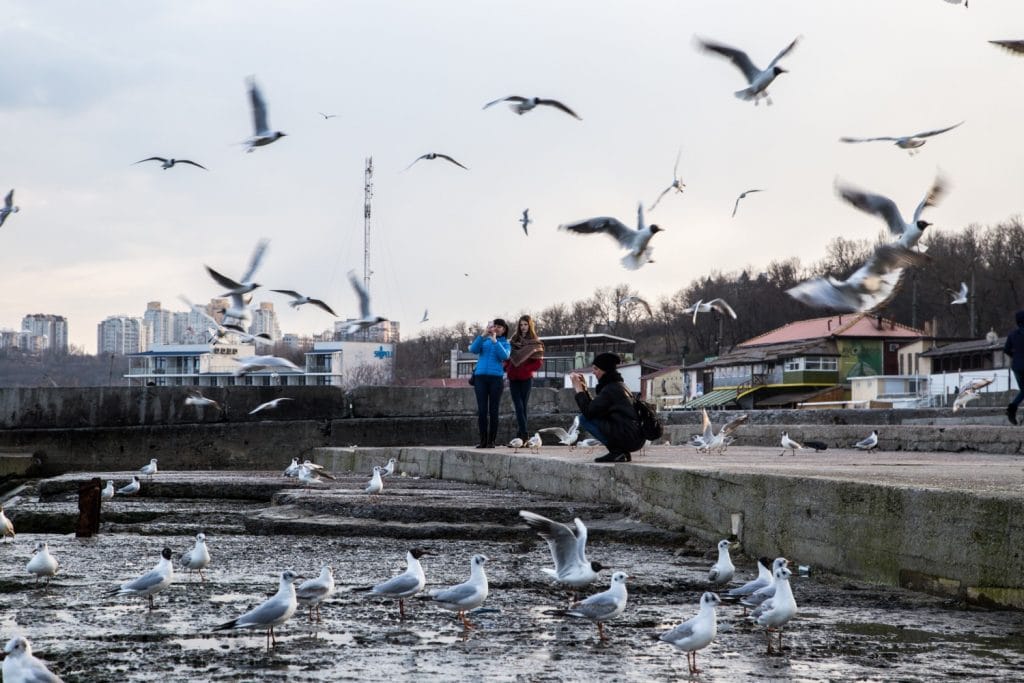 The downside to this tourism based beach town is that, while it has many classy bars and tasty restaurants like Kyiv, it is noticeably more expensive. More often than not, drinks are close to what you would pay for them in the US, and while hotels are restaurants are still cheaper by American standards, a month in Kyiv will make Odessa prices seem unreasonable. That said, even though I didn't meet Eugene Hutz and his mustache, I highly recommend going.