Lviv, at the far western end of Ukraine, bears strong Polish heritage in its architecture and is strongly Ukrainian in its identity. It's old European streets, combined with a plethera of modern and charasmatic cafes, bars, and clubs – not to mention very low prices – make a trip to Lviv an easy choice if you are studying abroad in Kyiv.
Review by Charlie Bacsik, Fall 2017
Coffee, Chocolate, and a Dose of the True Ukrainian Spirit
Cost of Trip from Kyiv to Lviv: 1,425 Hryvnia
(Roughly $55 for housing, transport, food, and souvenirs)
While studying in Kiev, I've had the amazing opportunity of living with a Ukrainian host family who enjoys welcoming students from all over the world. Both of my host parents are very vocal in their love for Ukraine, and they gave me one strict rule when I first arrived in Kiev: I am NOT allowed to leave Ukraine before I visit Lviv. My host dad, who is originally from Lviv, told me that the city is unlike any other in Ukraine. After hearing him speak about the European architecture, handmade candy and chocolate, and proud Ukrainian atmosphere, I decided it was time to book my tickets to Western Ukraine!
Eight of my fellow classmates had also decided that they needed to see the city and we all arranged our own independent trip. We took a large travel bus to Lviv on a Friday afternoon ($9 per ticket), and then we took a night train home on Saturday evening ($21). This gave us a solid 24 hours to explore the small, cobblestoned city. We booked our bus/train tickets online at tickets.ua, and departed/returned to Vokzal, the main railway station in Kiev. In Lviv, we stayed at the Dream Hostel ($3.89 per night per person), which was one of the best hostels I have ever stayed in. They had rooms with private sleeping cubbies, very clean lounging spaces and bathrooms, and a bunch of recommendations for good restaurants/bars/stores around the city.
After my group and I dropped our things off at the hostel, we started roaming the city Friday night and came upon what would be a highlight of the trip: the Kryivka Bar, a popular restaurant that is known for its nationalistic atmosphere and required password entry. The bar is designed to be like a hidden bunker, so finding the entrance would have been tricky without using Google. When we arrived, we had to knock on a large wooden door and wait to be greeted. A man dressed in a wartime uniform opened the door and asked for the password, which is слава україні, слава героям! (Glory to Ukraine, glory to the heroes!). Essentially every Ukrainian citizen knows the password to this popular restaurant, and both my host mom and Russian professor had previously shared it with me.
After entering the bar, the doorman then escorted us down into a basement area that was decorated with World War II memorabilia. The restaurant is open 24/7 and the staff is extremely friendly. However, due to the bar's patriotic spirit, they do not allow the Russian language to be spoken in the restaurant, and will even place you in a small jail cell for a short amount of time if you slip up (you've been warned!).
We spent the entire day Saturday walking around the city and simply exploring the cracks and crevices of Lviv. The morning was spent climbing up to the top of Високий замок (High Castle), a park which overlooks the entire city. We also stumbled across the House of Legends Restaurant, which is famously known for the "chimney sweeper on the roof." The restaurant is considered to be one of the most popular in Lviv, and serves all types of Eastern European cuisine.
Before we left for our night train, I stocked up on two things: coffee and chocolate, both of which Lviv is famous for. Throughout the city, there are several local chocolate shops, hand-crafted candy shops, and coffee/tea stores. My host mom is always raving about how delicious Lviv treats are; it's safe to say she was absolutely right!
All in all, my time in Lviv was well worth every penny I spent! My only regret is not staying a little longer to roam the city, but I couldn't be happier with my weekend trip. If you're looking for a rather "western" city with a quaint, cobblestoned essence, Lviv is the perfect place to visit!
Photo Review by Rebekah Welch, Spring 2017
An Indescribable Place, Described through Photos
Price: $150 inclusive for three days
Best way to get there: Train
Worth it: Absolutely
When I stumbled off the night train at six a.m. in Lviv, the far western Ukrainian city, I was already beginning to understand just what makes the city so special. Every Ukrainian person who I informed about my upcoming trip to Lviv promptly squealed with delight and told me that Lviv is a "real" European city. At first I was confused by this. Was Kyiv not a real European city? Though already in city's still dark streets I could observe the difference. Cobblestoned streets, a distinct lack of skyscrapers, archways and monuments as far as the eye could see.
As the trip continued, my understanding of what makes Lviv so unique grew, as did my love for the strange (not so little) little city. After spending a weekend there, I can confidently say it will remain in memory as one of my best trips to date. Lviv's appeal is hard to describe with words; it is best experienced firsthand. In case you can't pick and go right now, I have the next best thing for you below: photos. 
The Coffee Mine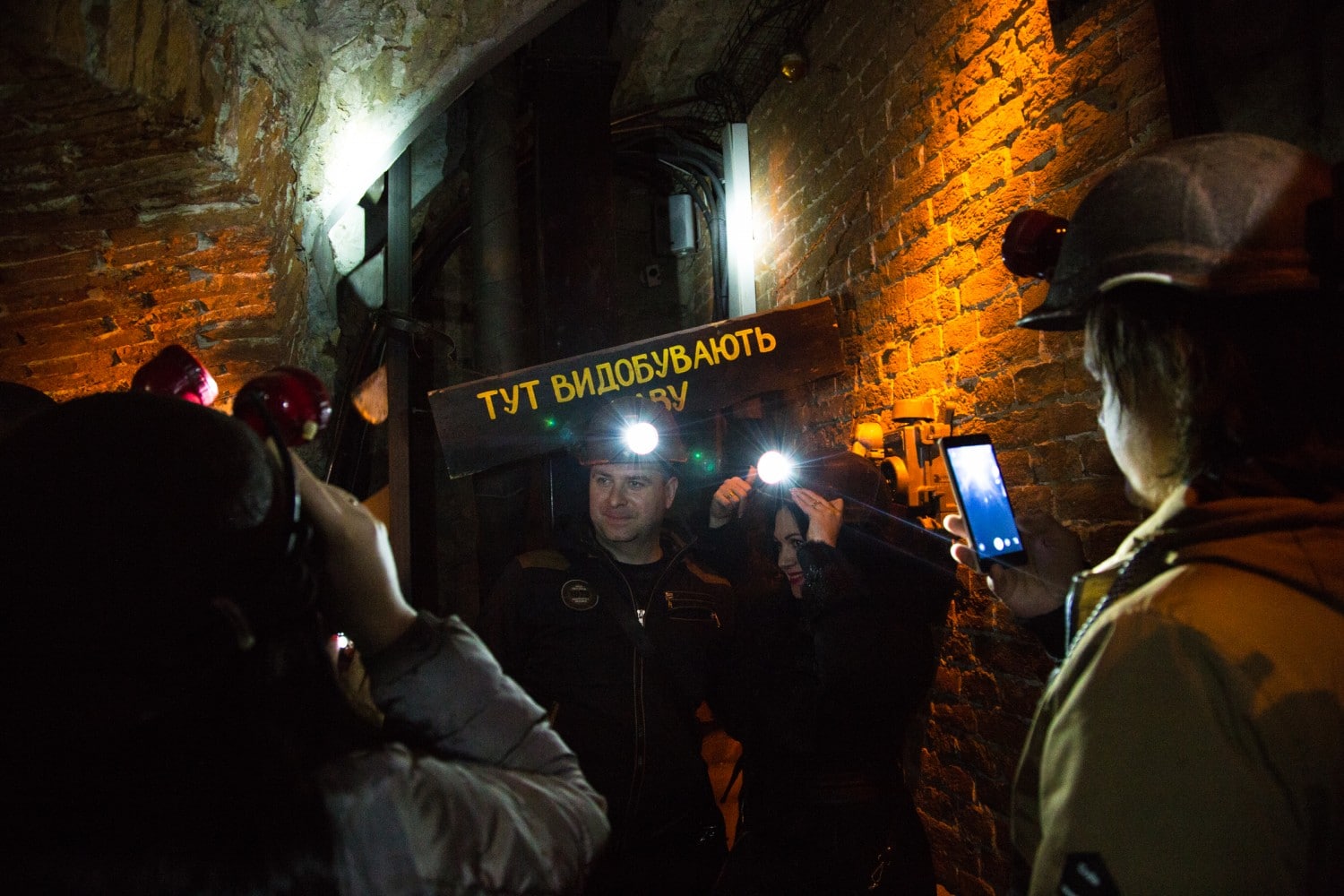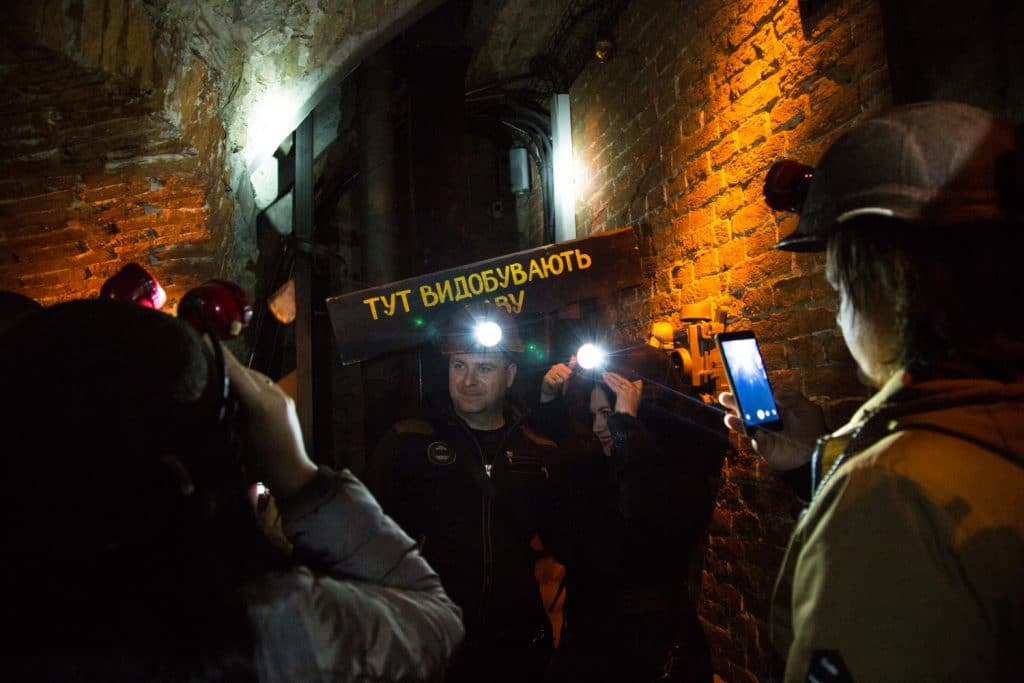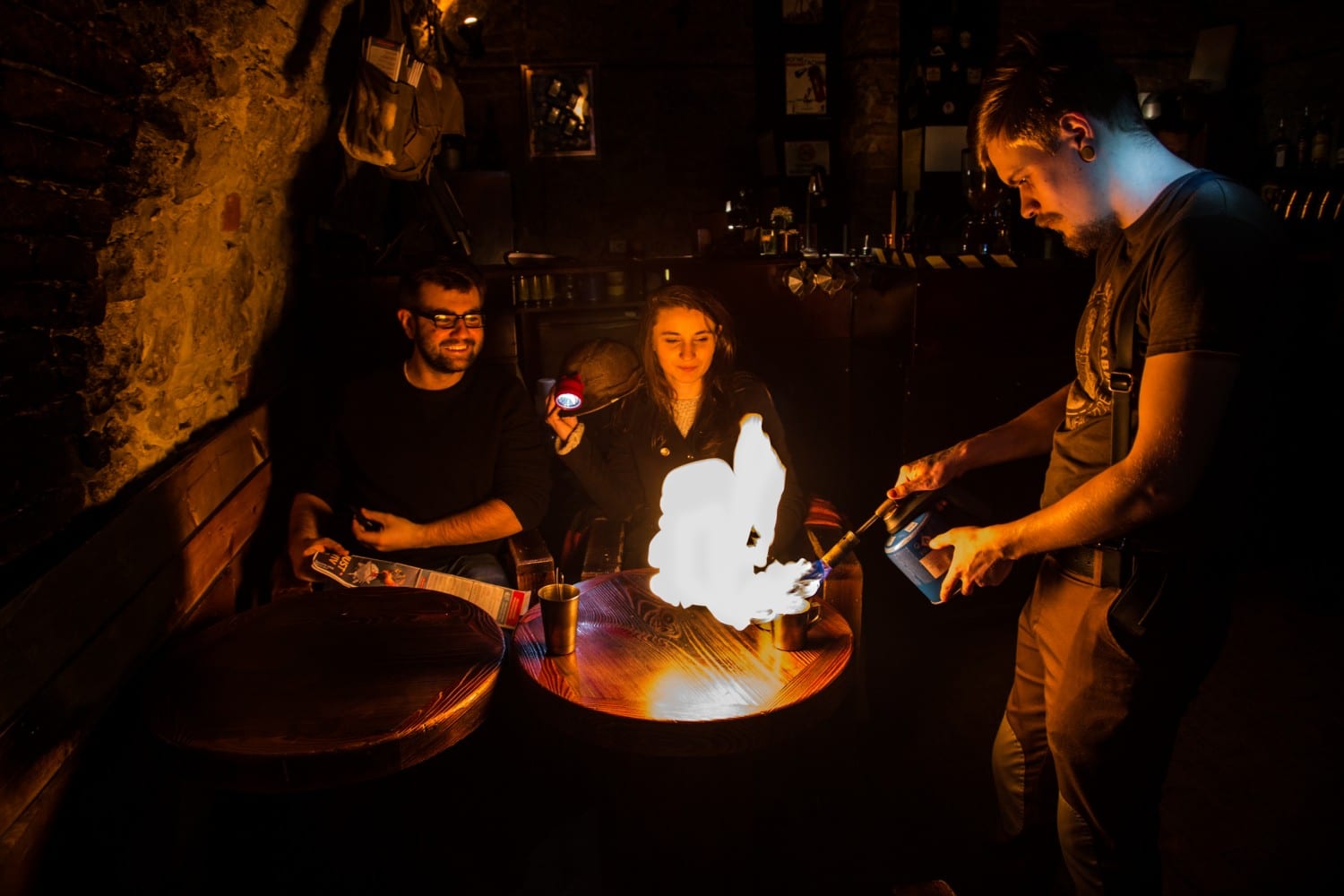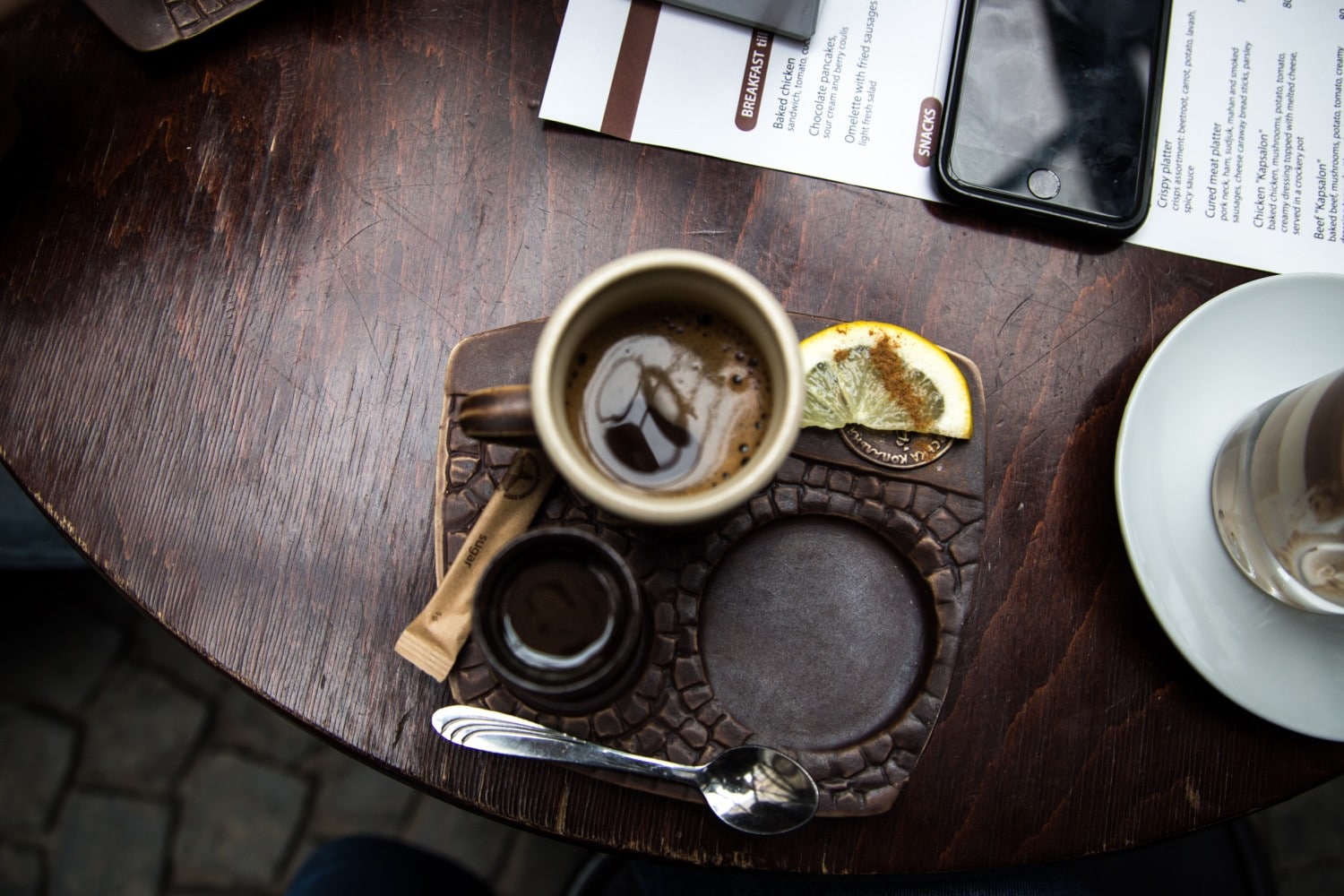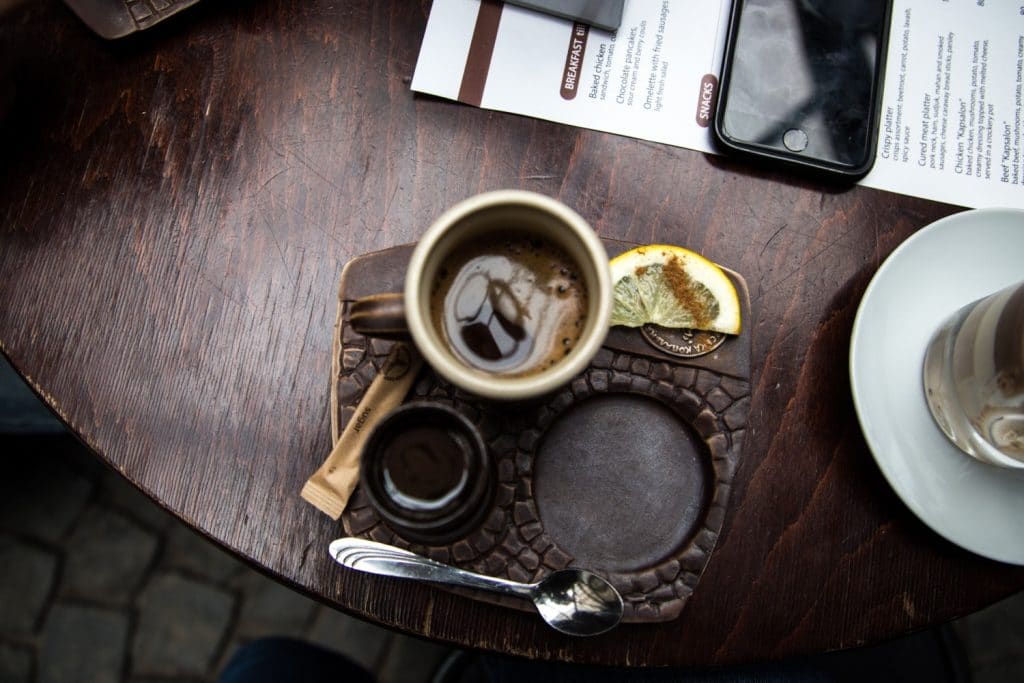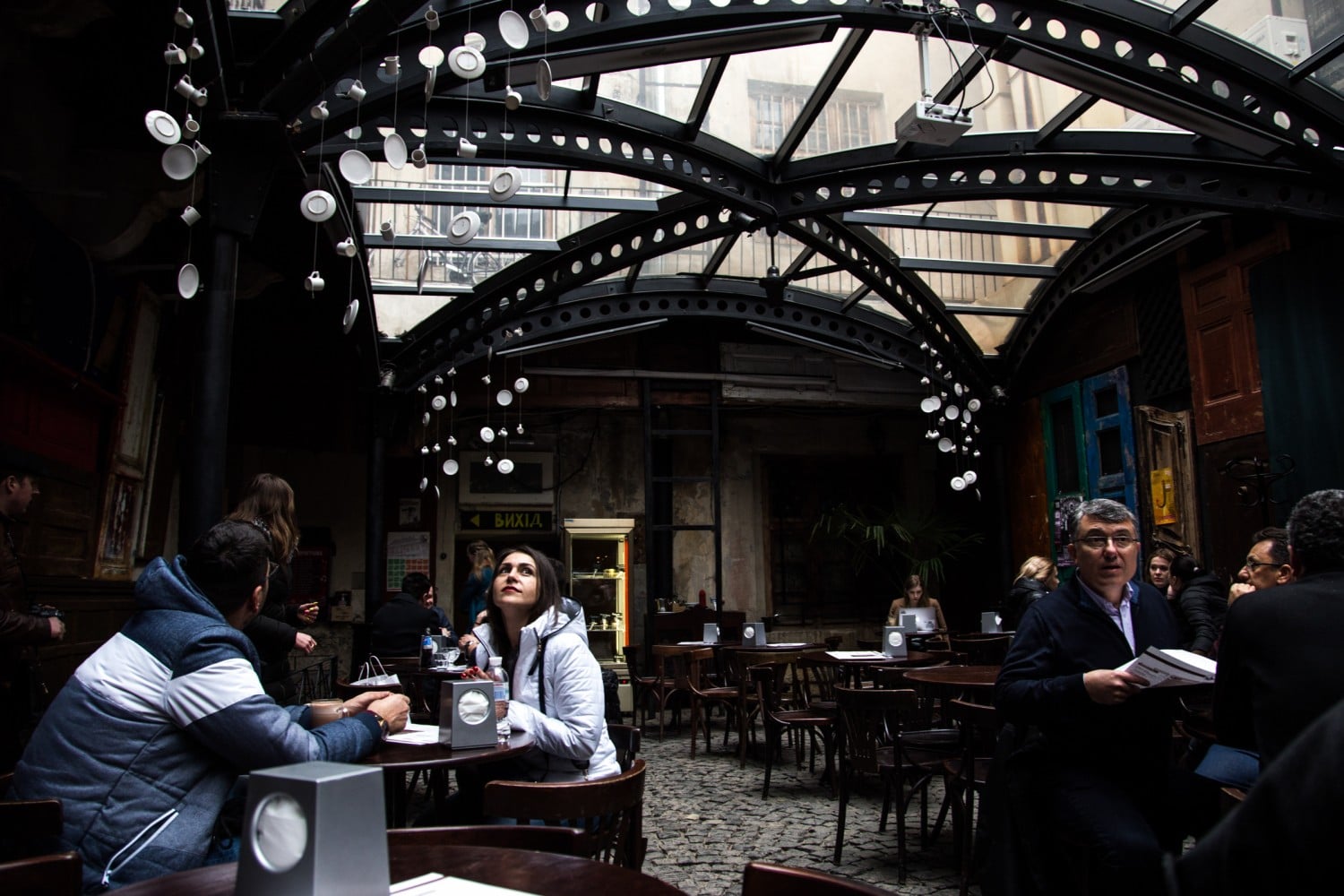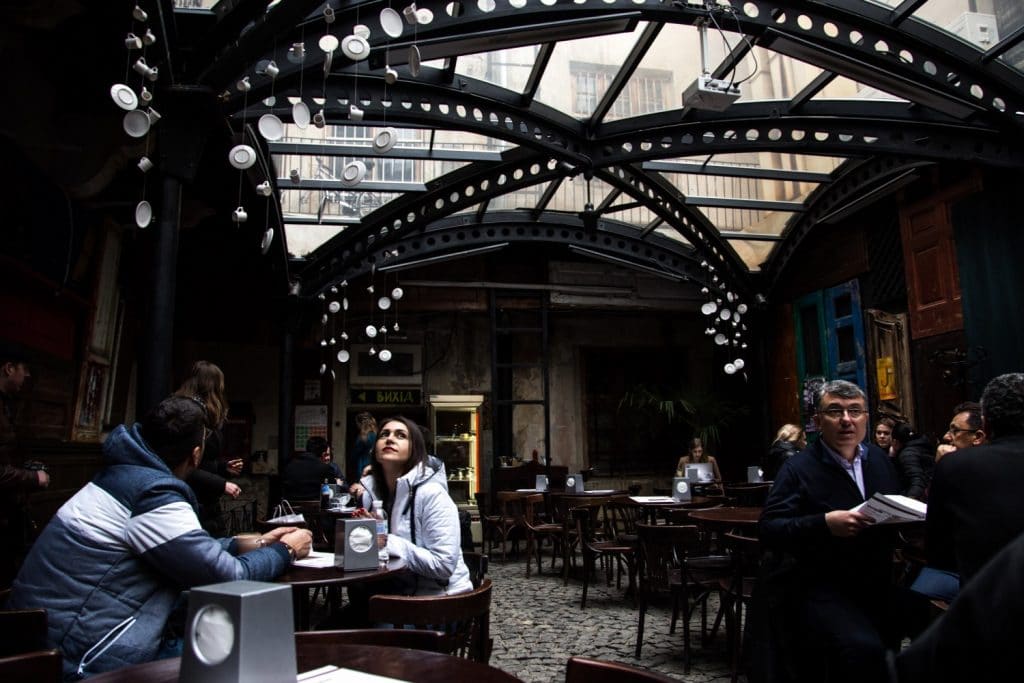 Cathedrals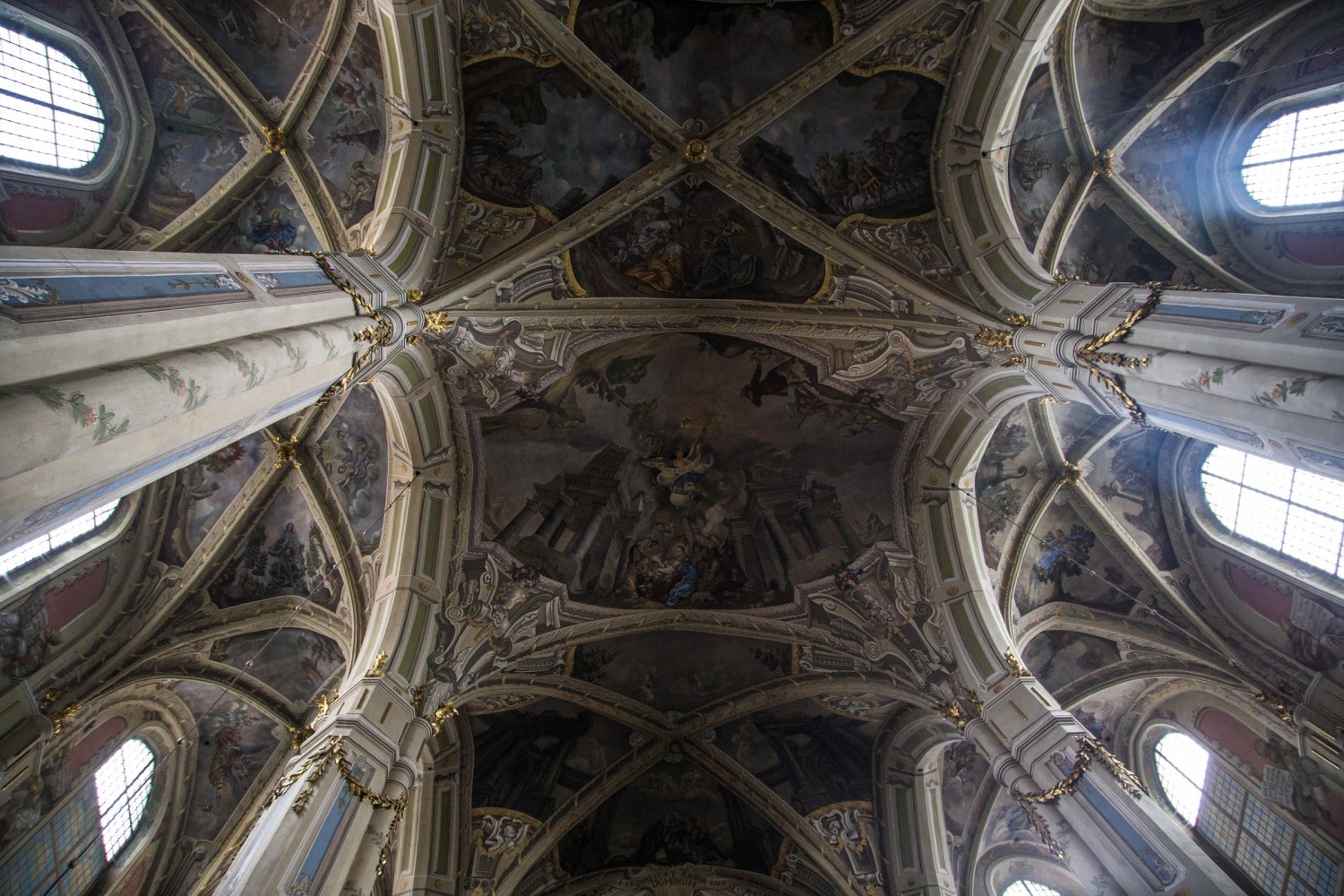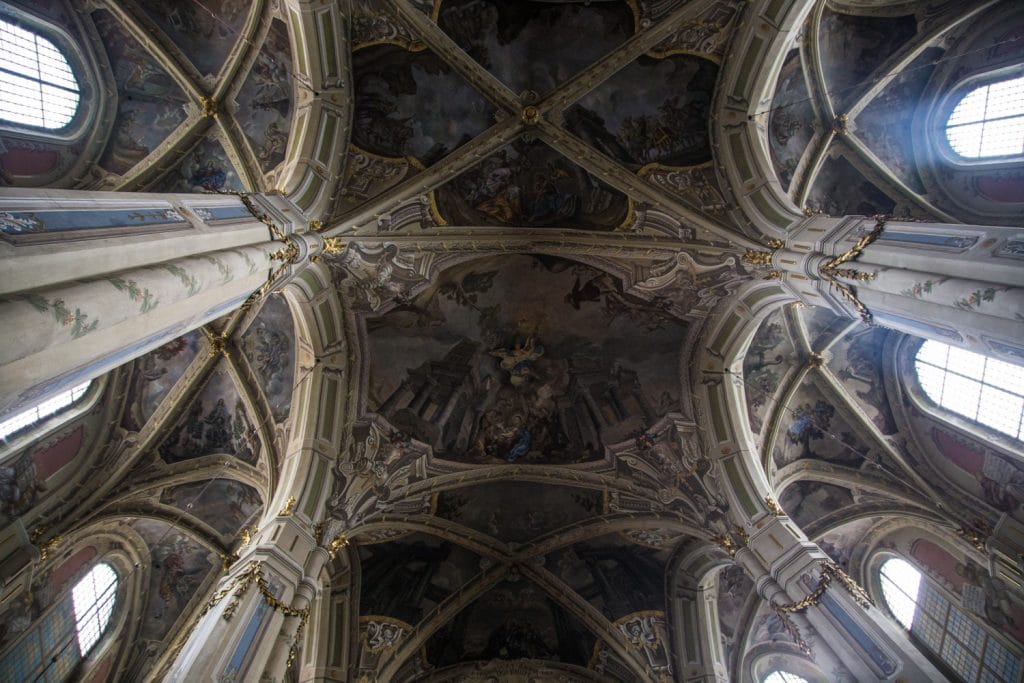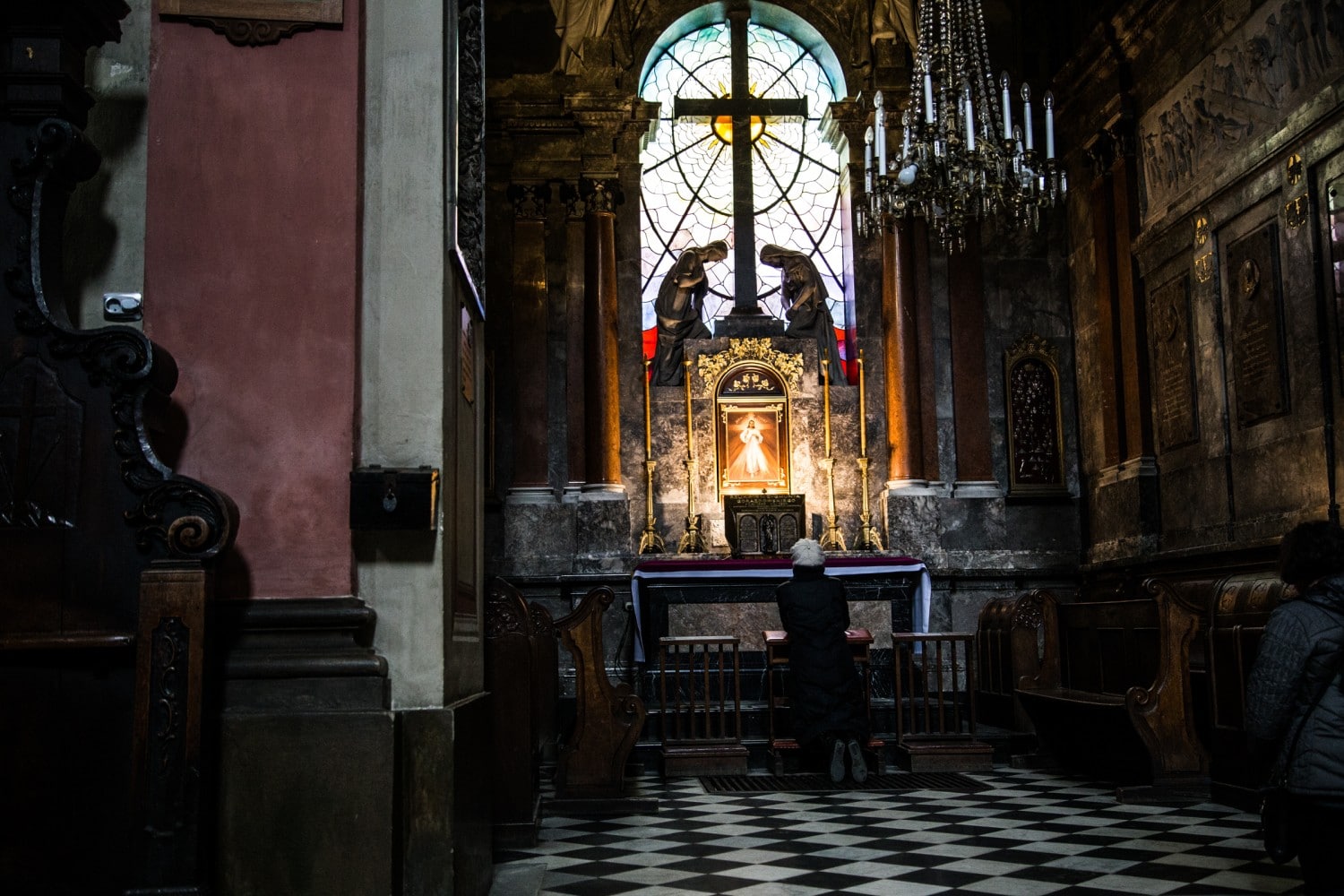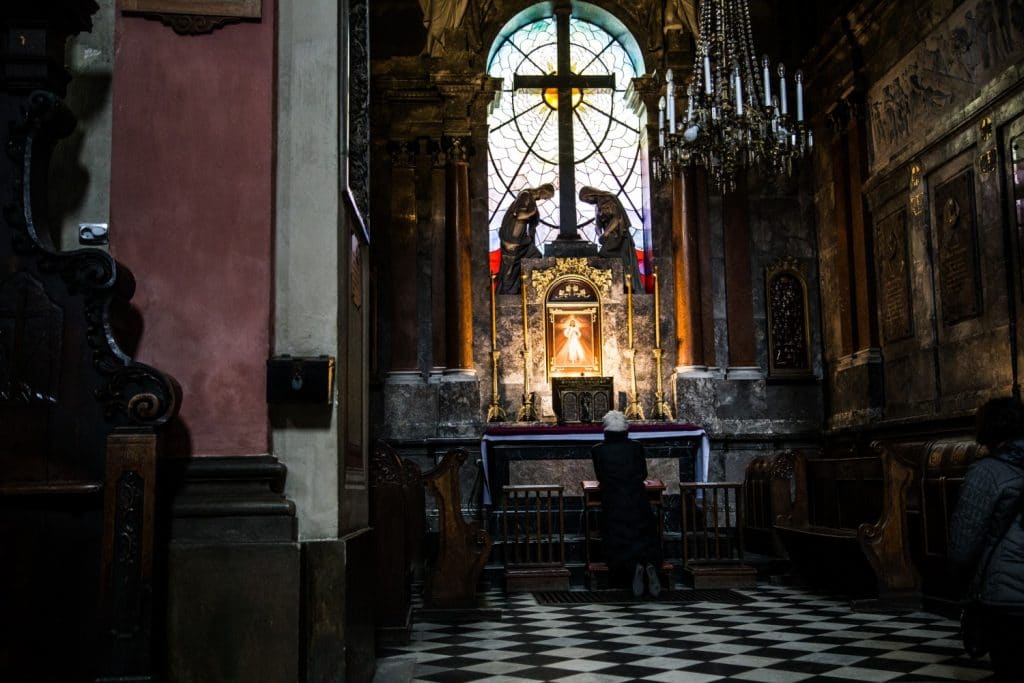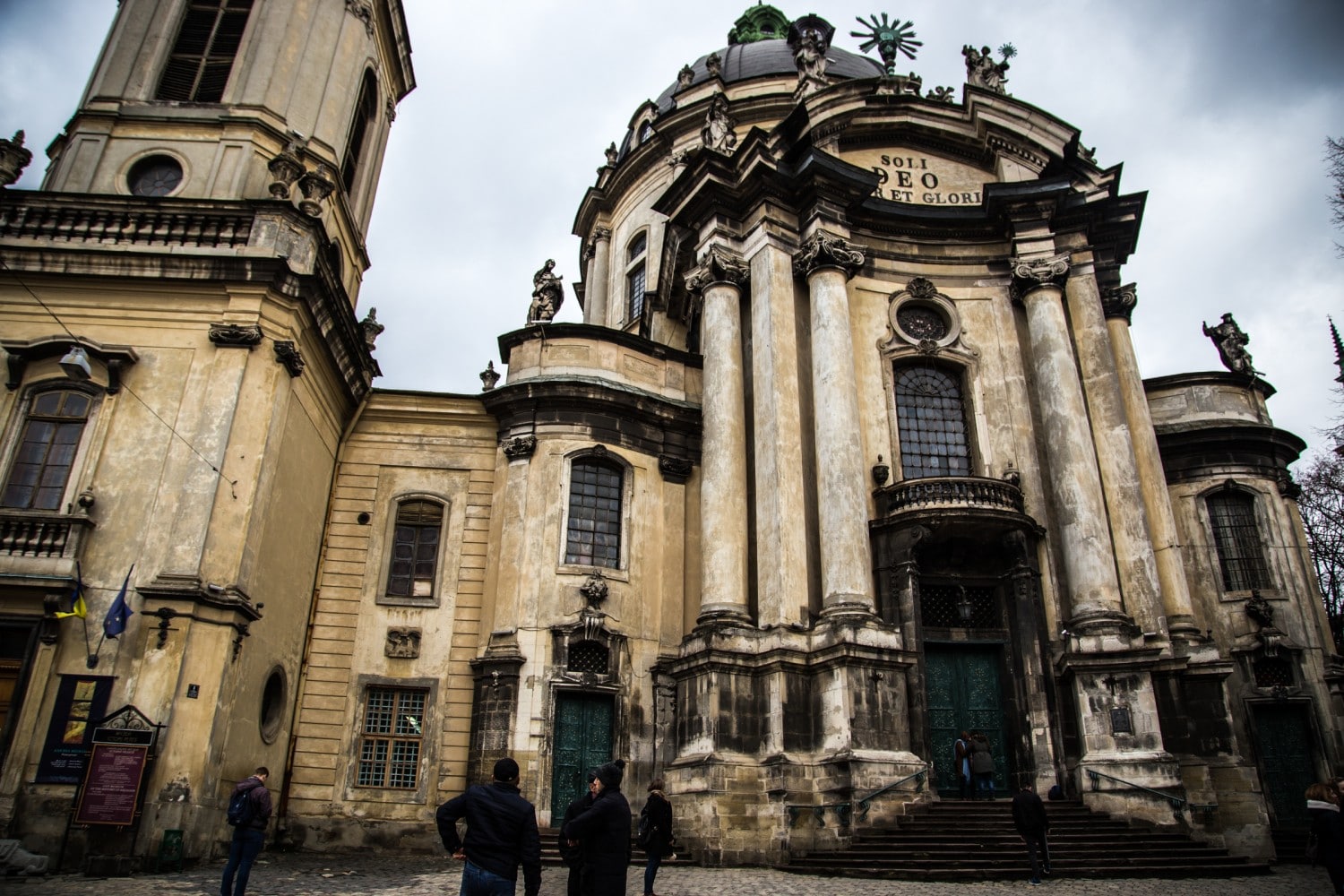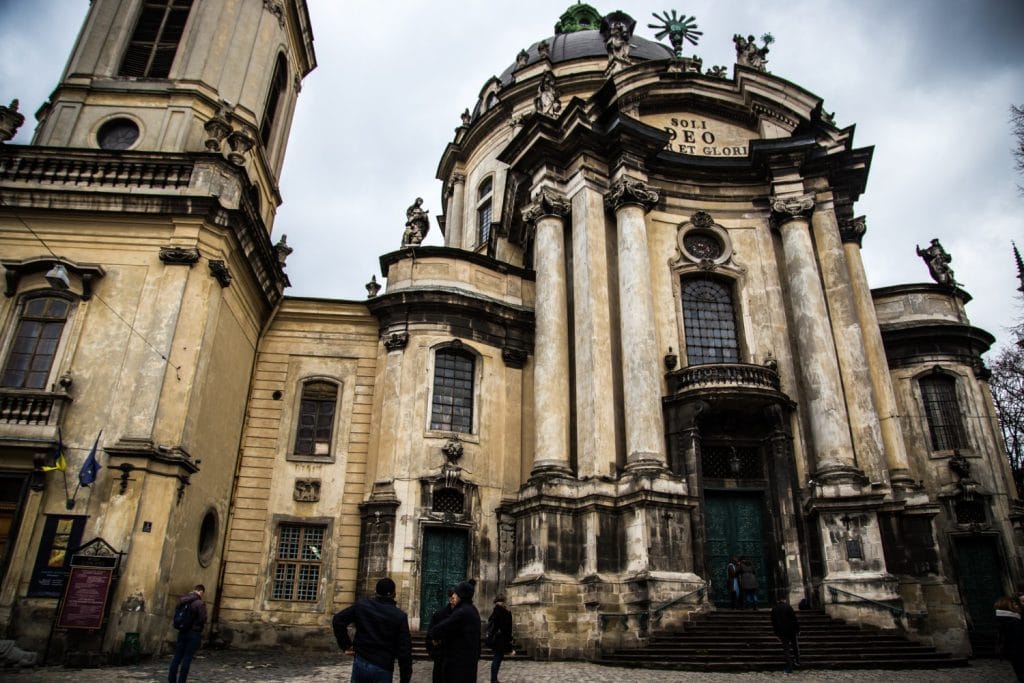 Street Views