St. Petersburg has a long reputation as a cultural hub and as a "window" for Russia on other cultures. In recent years, these aspects have converged to make St. Petersburg a gastronomic capital of a Russia and a city that is never short of ways to keep your mouth drooling. With a great selection of different cuisines such as Russian, Georgian, Armenian, Italian, Chinese, Southeast Asian, etc., you could eat out three times a day, every day, for a year, and still not come close to trying all the great restaurants and cafes.
To all of this, you can now add some really excellent burger locations. These began growing in Russia about four or five years ago and are now already plentiful and well-developed. So, for any Americans studying abroad here, if you find that you, like me, cannot help but miss a juicy burger, here is a mini guide of five of my favorite burger places of the many around the city!
Liteyniy Avenue 59 (and Others)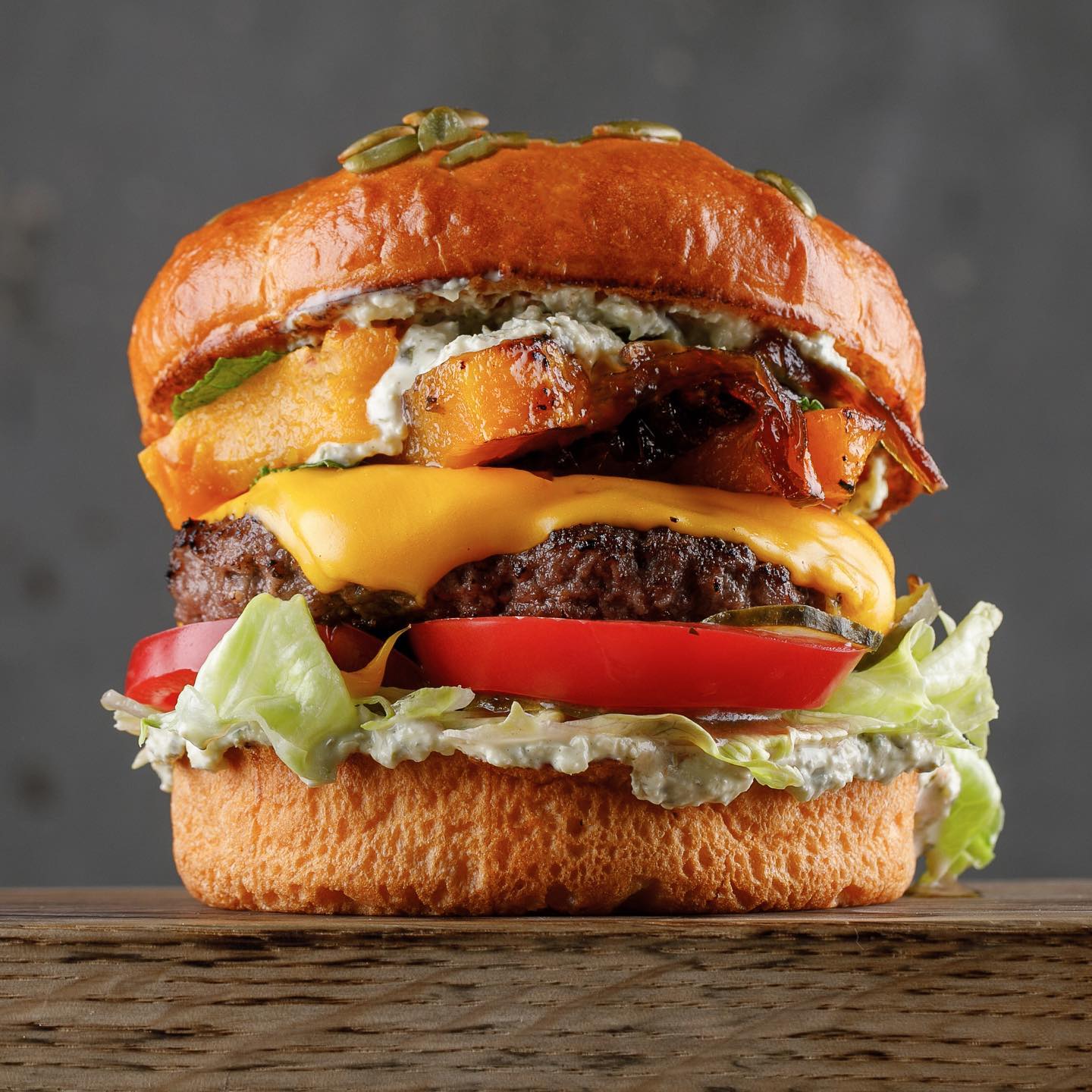 My favorite burger place in St. Petersburg is hands down Ketch Up Burgers. There are five locations in St. Petersburg, all of which are well-decorated with beautiful woodwork and living plants. The closest one to the city center is on Liteyniy Avenue, right by Nevskiy Avenue. Their specialty is the XL Ketch Up Burger, which comes with a large beef patty, caramelized Jack Daniel's onions, iceberg lettuce, fresh tomatoes, pickled cucumbers, red onions, cheddar cheese, avocado, mushrooms, and a barbecue mustard sauce. It is 540 RUB or around $8. Other burgers range from 300-800 RUB or $5-12.
In addition to burgers, Ketch Up Burgers also serve breakfast, lunch, dinner, desserts, drinks, and coffee.
Sadovaya Street 42 (and Others)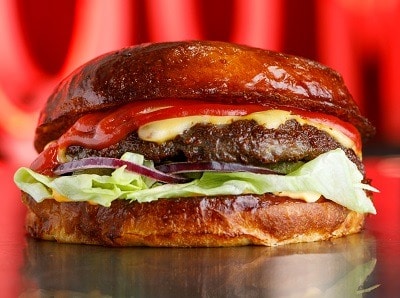 Moo Moo Burgers has two locations in St. Petersburg, and one of them is only a 10-minute walk from campus. Both places have an atmosphere of a fast-food chain restaurant and are not very big. Their signature burger is the Moo Moo Burger, which has marbled beef patty, double cheddar cheese, cheese sauce, ketchup, pickles, fresh salad, and red onions. The buns are very impressive, being very firm to the touch, and when you bite into them, they melt together with the juicy beef patty and the cheese sauce. It is 290 RUB or around $4.5. Their other burgers are in the price range of $3-6.
Bolshoy Prospekt. PS 35 (and Others)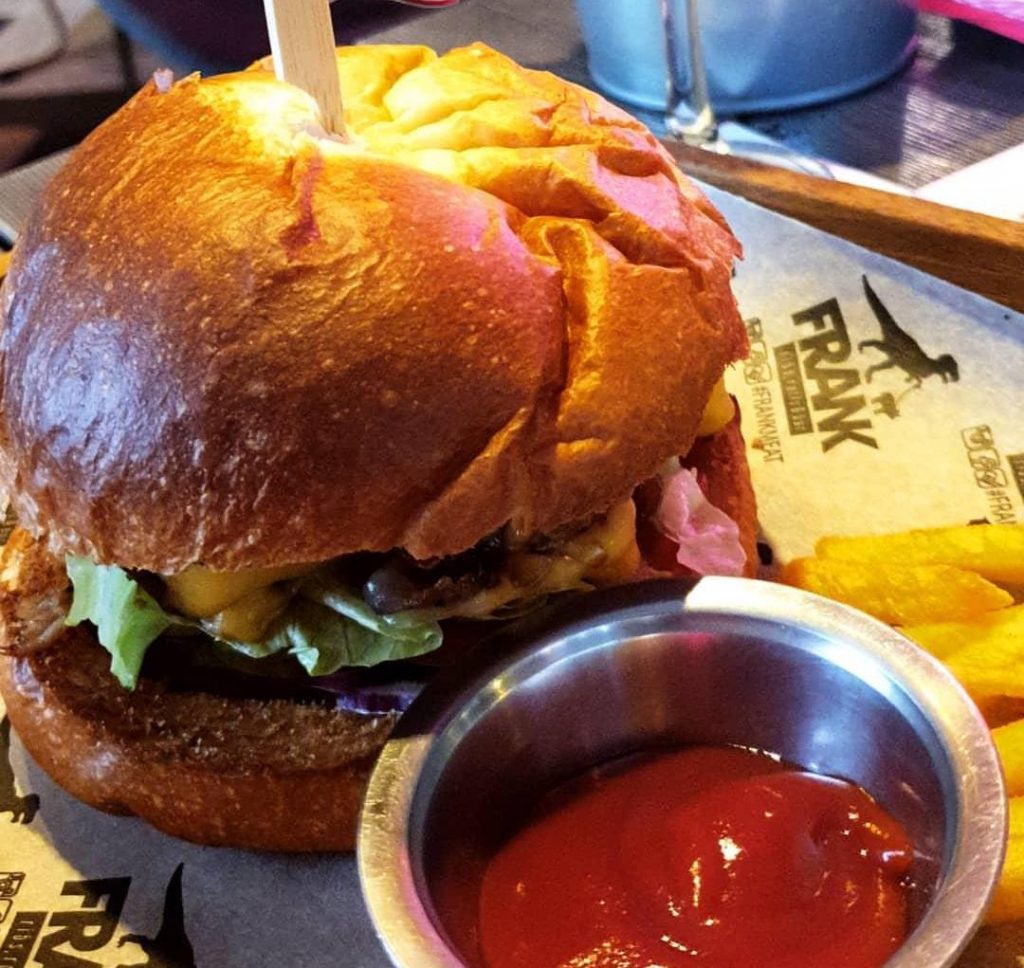 FRANK is my favorite place for a gourmet-style burger. It is also a must-go place for fans of the American series, House of Cards, since the restaurant is inspired by the main character Frank Underwood, a charismatic, successful politician who frequents a tiny grill house in suburbs of Washington. In St. Petersburg, there are three locations, with one on the popular Rubinstein Street. The interior design of FRANK is very artistic, where walls are covered in street arts, menus are newspapers, and bar menus are colorful comic books. They also play American music.
The most popular burger is the Frank-burger with rib meat, which costs 550 RUB or around $8.5. The buns are very fluffy and have a similar feel to that of a croissant. The BBQ grilled chicken is tasty and juicy, and it comes with cheese, pickles, ketchup, red onions, and cabbage
Ligovsky Avenue 81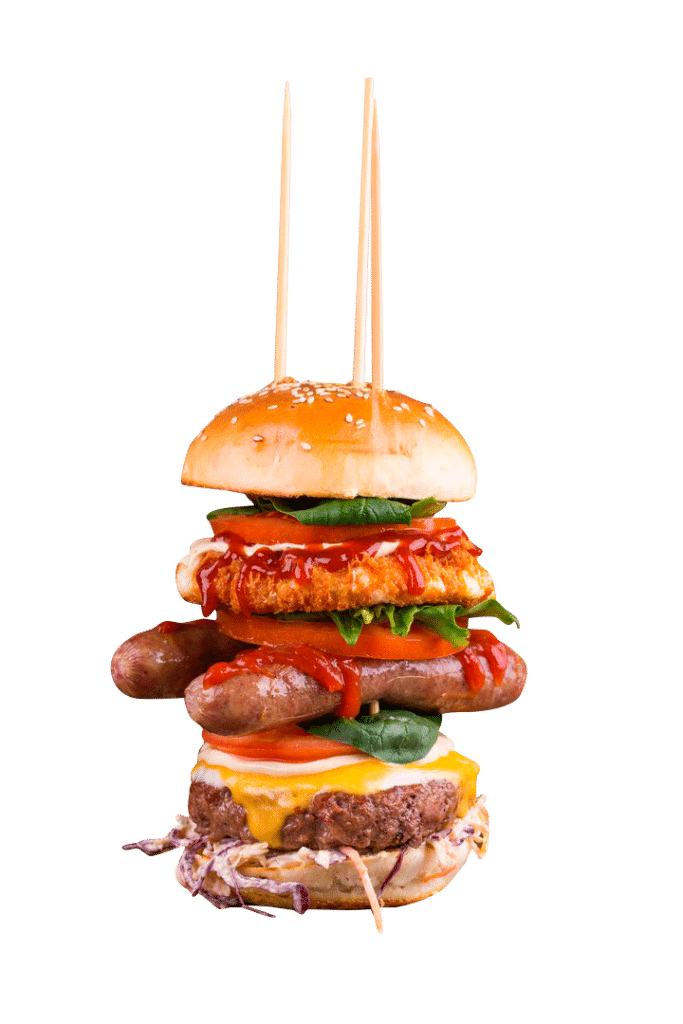 Of all the burger places, here is where I have the most fun eating. The name of the restaurant translates to "The Krasnodar Guy." Krasnodar is well known as an agricultural region of Russia and is becoming better known for its meat now. The restaurant is famous for its tall, multiple-layered burgers, with its signature being the Krasnodarsky Paren' Burger. It comes on a huge bun, with a beef patty, deep-fried mozzarella, grilled sausages, spinach, tomato, coleslaw, and remoulade sauce. It is very big and filling for only 530 RUB or around $8. Besides the fun burgers, the restaurant also serves wings, club sandwiches, salads, snacks, etc.
In 2017, Krasnodarsky Paren was awarded a Best Burgers prize by Magazine Sobaka (Собака).
Griboyedov Canal 20 (and Others)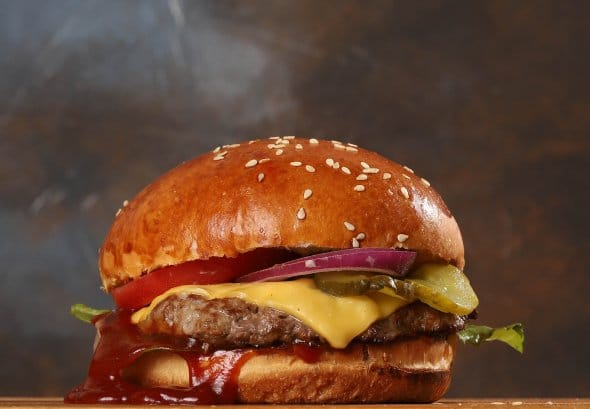 There are three locations of City Grill in St. Petersburg, all of which are nearby Nevskiy Avenue. The price is very affordable, in the range of 125-295 RUB or $2-5. The closest one to my campus is only a 5-minute walk, so it is where I like to go when I need a simple, decently priced burger. Their signature burger is the City Burger. It has marbled beef steak, cheddar cheese, pickled cucumbers, red onions, Texas BBQ sauce, tomatoes, and lettuce. It is 150 RUB or only $2. Similar to Moo Moo Burgers, City Grill is a fast-food style restaurant and also serves some drinks and desserts.
These are five of my favorite places. You will probably find some of your own among the many you'll pass by in the city. There is always something going on in St. Petersburg. Restaurants always come up with new ideas to compete with each other to attract tourists like us, so be adventurous and have fun exploring different dishes. It can be very interesting to observe how your food culture is perceived by other cultures, and St. Petersburg is one of the best places that lets you do exactly that!