The Expats of Vladivostok
Republic Bar
First Tuesday of every Month (or whenever Barry says)
7:00PM-11:00PM
I always thought an expatriate was an American citizen living abroad. It made sense in my head, an expatriate simply being a former patriot. It wasn't until I came to Russia that I learned that expatriate is just a term for a person who no longer lives in their home country.
Enter the expatriates of Vladivostok. A ragtag group of individuals from all over the world: United Kingdom, Italy, Colombia, Japan, Switzerland, United States, France, and Australia. They come with different professions, ideas, motivations, hopes, and dreams. An entrepreneur, a student, a contractor, a teacher. On one night, they all are called to one spot in Vladivostok where an evening of festivities occurs, a place they call the Republic Bar.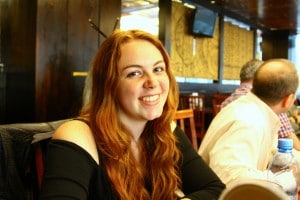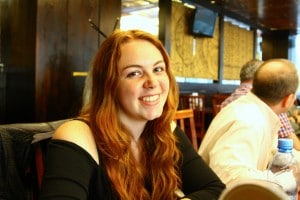 English, baby. In a city where only a few Russians are confident enough to speak English with you, this is the time and place to speak English. Once a month, you'll get to return to the old you, the you that doesn't have to stutter with conjugation or hesitate while thinking whether a verb should be in the accusative case or the instrumental.
A typical expat meeting starts with Barry Adamson, owner of the Five O'Clock, and a few others taking a table in the middle of the Republic Bar. We grab more tables as the night progresses. Someone will buy a pitcher of their choice of beer (light, red, or dark) and bring cups for people to join. If you thought musical chairs was dead, well this night is full of them. As new individuals join, people move around to talk to people they haven't seen or had a conversation with.
There are the originals, Barry, Dennis, and Rob who have been in Vladivostok for many years. Unfortunately, Dennis, the director of the American Councils for International Education has recently had his post dismissed (because of the Ukrainian situation) and will not likely be there for future students. Then there are the English teachers (and a lot of them) who have one or two year contracts. The occasional world traveler will stop by if they met the right people as well.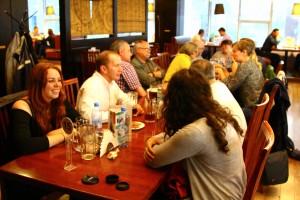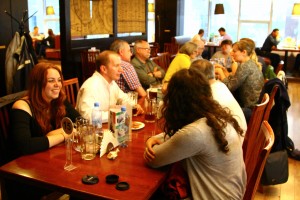 Recent news to life stories, premature childhood pet deaths to the chemical differences of bourbon and whiskey, everything is discussed at these meetings. While everyone is a special gem on their own, a highlight for me was meeting improvisation theatre Professor Florian Reichert from Bern University in Switzerland. On sabbatical, Prof. Reichert decided to take the Trans-Siberian Railroad all the way to Vladivostok. He was taking this time to write a blog and experience culture. Interesting fact: He's also a cellist and played with the Lutheran Church in one of their concerts. I appreciated meeting him because he rekindled the realization about how fortunate I am to having this opportunity to study abroad. You'll find yourself, three or four months in, developing a routine and no longer exploring. I kept with the usual stuff, eating the usual food and doing homework, not really immersing myself in culture so readily available to me. It's crazy that an expat meeting restirred my desire to go out and acculturate.
I recommend you attend at least one of these expat events. You'll meet interesting people, share stories, and typically have a really fun time. The best way to do so is to get on the email listserv by meeting Barry at the Five O'Clock.