I was thrilled when I realized that I was going to celebrate my 21st birthday while studying abroad in St. Petersburg. My sole goal was to have a fun and unforgettable day with friends, and so I made a plan.
Earlier this semester, I had a huge craving for food from back home. As a result, I went on a quest to find the most authentic Thai restaurant in the city. While I did find a number of great Asian restaurants, finding one that could quench my specific craving for Thai food was quite challenging. However, luck was on my side, and I eventually found just the right place near my campus. It was there where I became friends with the owner who is also from Thailand. It turned out that she, in addition to owning the restaurant, also owns a few Thai spas in St. Petersburg, which she told me to come by for an exclusive discount.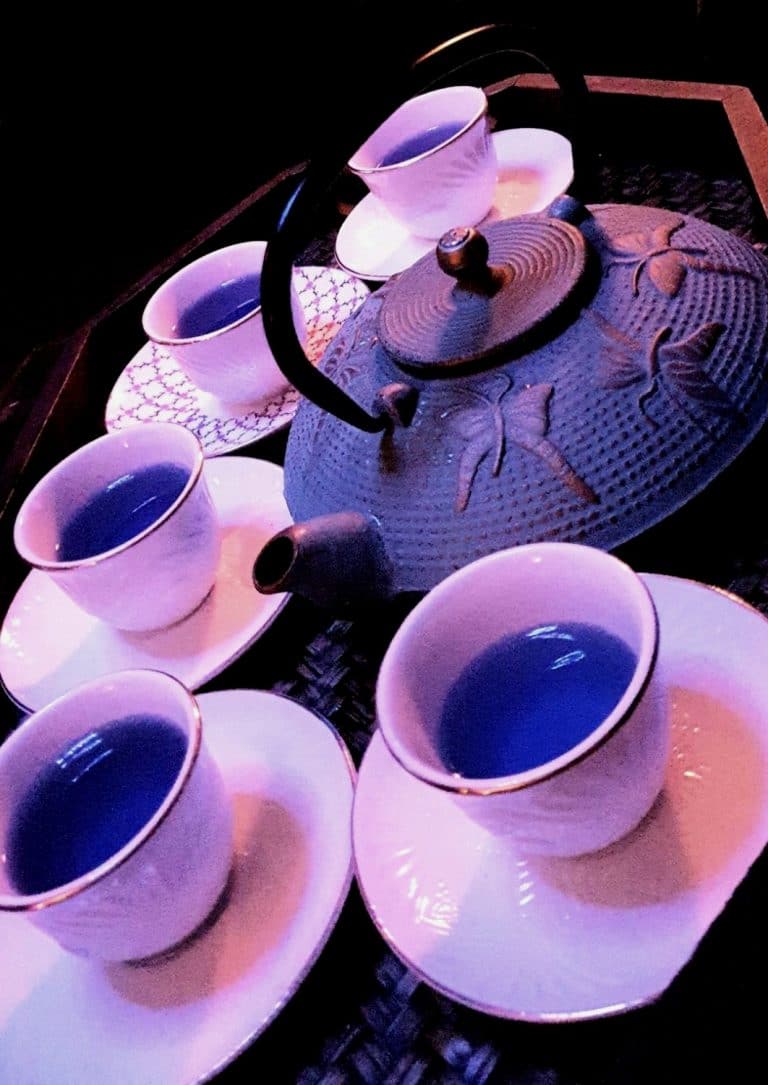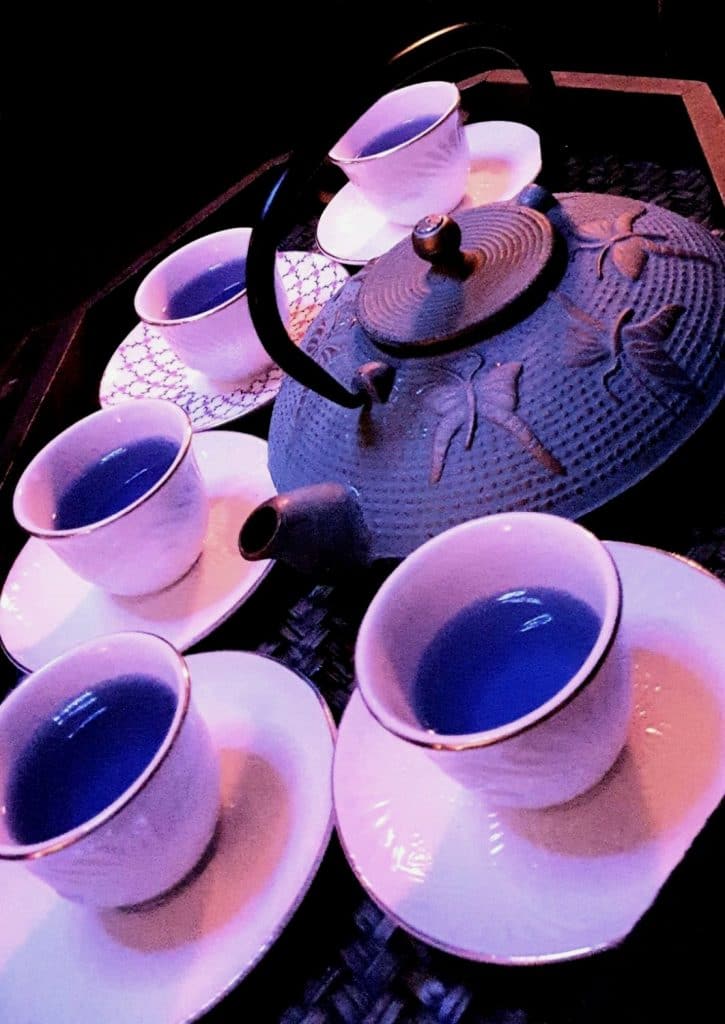 That is how a massage ended up on top of the list of my birthday agendas. Thai Way Spa, named similarly to the restaurant I ate at, has three locations in St. Petersburg. I rallied up a small group of close friends to join me, which I have to say did not take much effort. Who could say no to a spa day, after all?
My friends and I made our reservation at the Maly Prospect location, nearest our dorms. As soon as the five of us arrived, we were welcomed by a very friendly lady at the front desk and a pleasant herbal, aromatic scent in the air.
At the entrance are lockers and disposable sandals. After putting our coats and boots away, we then entered a beautifully decorated lobby, where I recognized multiple traditional Thai-style artworks. The welcome drink came in a fancy teapot set. I did not specifically ask what it was, but judging from the delightful blue, my guess is that it was Asian pigeonwing herbal tea—a common drink enjoyed in Thailand. The menus of services they have are thick, covering all kinds of massage, spa services, and aquatic treatments. Our reservation included the sauna and any kind of massage we wanted. Picking just one was the toughest decision I had to make that month.
After that, we were led to the VIP room. Walking in made my jaw drop. There were two beds with a bathtub in between, a nice comfortable couch with a TV set, and on top of that, a shower stall in the corner of the room and a private sauna. We were all immediately very busy taking photos of everything.
Once we calmed down, we changed into our bathrobes. You need to take everything off and they provide you with a little disposable thong. And then a 3-hour luxurious experience began.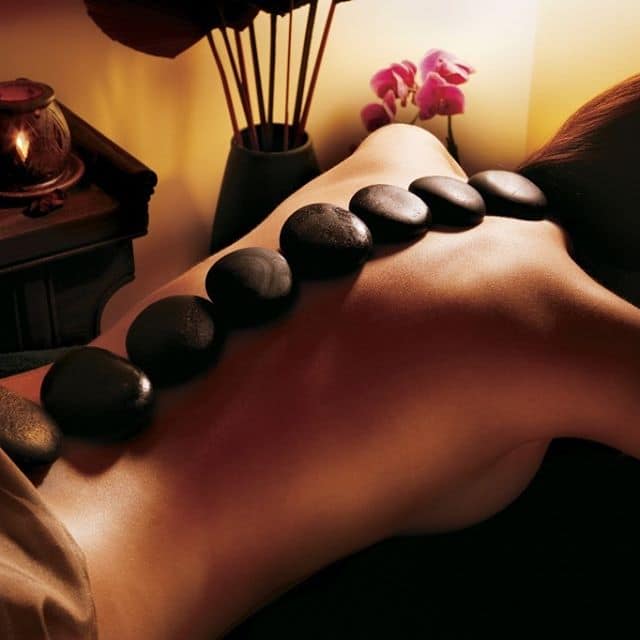 Three of us went first for massage while the other two went for sauna. (Unfortunately, our private sauna room was malfunctioning, so we had to use the small one outside, which still had plenty of room for us in my opinion.) I picked the Head-Back-Shoulder massage. My friend picked the Hot Stones, and the other, the Thai Fusion.
My massage started with a quick foot dipping and cleansing in lukewarm water. Then I climbed on a futon and spent the next hour chatting with the Thai massage lady while keeping my eyes closed and muscles relaxed. The lady skillfully cracked my back, worked on my knots in the back and shoulders, and gently massaged my head. I felt like a new person walking out of that room, leaving any fatigue behind.
It was then my other two friends' turns to receive the massage (both had the Thai Fusion), and the three of us went into the sauna, which it turns out was actually banya (Russian bath – which are hotter and more humid than saunas). When we got too warm, we would go back to our room and dip in the bathtub, and then come back to the sauna after cooling down. We did this for an hour until our two friends were done with their massage. The whole experience lasted for 3 hours, from 4-7pm. We agreed to come back next month.
Highlights from their Massage & Scrub & Spa Menu
Традиционный тайский массаж в четыре руки / Traditional Thai Four Hand Massage 4950RUB/1 hr. or 8550RUB/2 hrs.
Массаж головы с кокосовым маслом / Head massage with coconut oil 1500RUB/30 min. or 2350RUB/1 hr.
Медовый массаж / Honey massage 2950RUB/1 hr. or 4750RUB/2 hrs.
Массаж спины и плеч с травяными мешочками / Back and shoulder massage with herbal bags 1500RUB/30 min. or 2550RUB/1 hr.
Антицеллюлитный массаж / Anticellulite massage 3150RUB/1 hr.
Шоколадное блаженство / Chocolate bliss 8500RUB/3 hrs.
Ванны для тела (с молоком, шоколадом или вином) / Body baths (with milk, chocolate or wine) 3600RUB/1 hr.
Find out more: http://thaiwayspa.ru/spa-menu/
Rating
4.75/5 stars
Service (hostess, massage masters): 5
Cleanness: 5
Inside (decorations, scent): 5
Facilities (new, functionality): 4.5
Price (massage options, quality) :5
Location: 4
*My university campus is right in the city center, which allows me to locate my life within a 15-minute walking distance. However, the place is definitely easily accessible my metro. We took a Yandex Taxi (equivalent of Uber/Lyft), and it was very cheap.
Other Thai Massage Spots in St. Petersburg