Terah Yaroch participated in The School of Russian and Asian Studies' RSL program in Irkutsk over the summer of 2006. With this international experience, and an ambitious BA from the University of South Dakota which included a double major in International Studies and History with a double minor in Russian and Political Science, she landed a job with the United Nations working in Sudan. We managed to catch her at intervals between her busy schedule to ask her about her experiences working and studying internationally.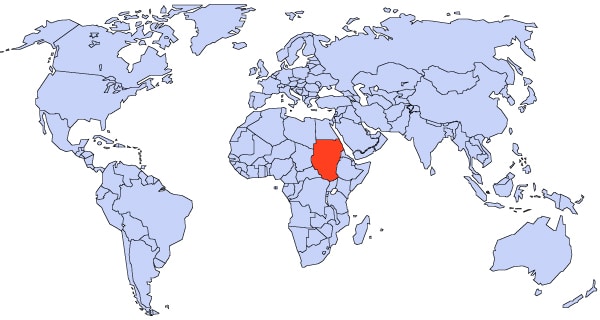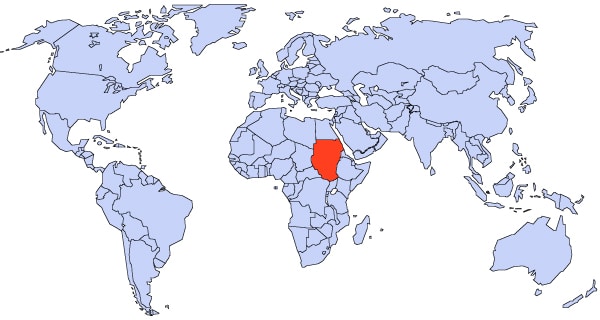 SRAS: Let's start with what is most interesting about your current situation: you are currently employed by the UN in Sudan. What exactly does your job there entail?
Terah Yaroch: My work in South Sudan is quite interesting at the moment. I am program assistant for the United Nations Office for Project Services and more specifically I work on a project that develops parts of the infrastructure of South Sudan. My work includes liaising with donors regarding the progress of the projects, reporting on the status of projects, and other smaller jobs that work towards the advancement of our work. The project that I am working with specifically works to build roads, bridges, schools, and clinics, while also employing the local community to advance the economy of the region. When I first learned that I would be working to build roads, I was a little surprised but as the project has progressed, the realization of the importance of these pieces of infrastructure has hit me. To build a road opens access to so much, as does fixing a bridge or building an airstrip. Without these items it is very difficult to get food, security, healthcare and other important items to various areas. It also opens up the ability to trade with other communities thus increasing the economic flow in the area.
SRAS: How do you think your previous experience abroad helped you prepare for your current position and living situation?
Terah: There is no question in my mind that my experience in Russia made me more capable to adjust to my present work. In Russia I had many times where I needed to be able to adjust to a situation on a whim, for example when I had no place to sleep on Olhon Island and had to make quick friends with a couple of German hikers. It was all about finding solutions to problems and making the best of situations if something didn't work as planned. Russia also helped me to respect the environment I was in and the culture of the regions I visited.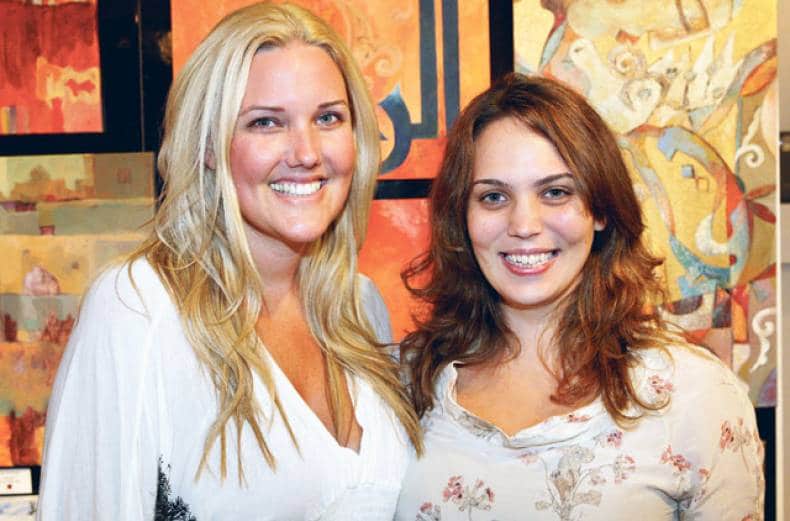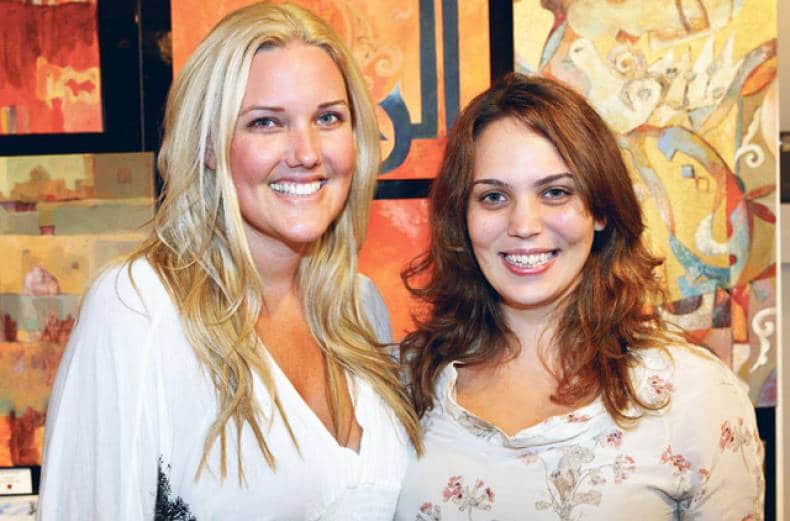 SRAS: I know that you have had lots of volunteer experience with NGOs – your resume lists experience with Amnesty International, the Democratic Congressional Campaign Committee, as well as lots of other leadership experience in America. It would seem you would have already been a strong candidate for the position. However, do you think you would have been as strong a candidate for your current position without being able to list international experience as well on your resume?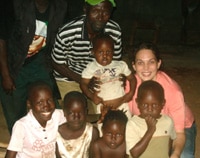 Terah: During my recruitment process for my current position my volunteer leadership experience was discussed at great length but more importantly my experience overseas played a large role in my ability to be a strong candidate for this position. Through my experiences in Russia I developed many skills that I was able to discuss during the interview and to show my capabilities to adapt to different situations. My international experience, especially in Siberia was very important in my interview and has been during my work to date. Without my international experience I believe it would have been more difficult for me in my current position.
SRAS: Can you describe briefly how you found this job? What is the application and interview process like for UN positions?
Terah: A colleague from college informed me of the opening and recommended that I apply. Generally, however, a search of international positions helps in locating job opportunities of this nature. The application process for UN positions like this is very thorough and requires filling out the forms, the online applications, and preparing for the interview. My interview was in three parts; two initial interviews and a final review of the position and final questions. Once I received the offer I spent a great deal of time going through security trainings and preparing for the transition into the new position and climate.
SRAS: What particular challenges are there to working and living in South Sudan as a foreigner?
Terah: Living in South Sudan has been a challenge to adapt to because of the history of the region. It has just ended a 20-plus-year civil war which has left the country, particularly the south, without an infrastructure. Many UN and NGO workers live in tents because of the lack of housing, but I have been lucky in that we acquired a house where I live with 11 other people. Electricity runs on generators and water is brought by trucks to tanks outside of our house, which also means no hot showers. Working in Sudan also has its challenges as it is still a place that is developing. My office, for example, is about 4 km from a place being de-mined on a daily basis. Other challenges for me are getting to know the people in the community and learning how to maintain a routine in a place where routine is rare. However, these challenges are small in comparison to the challenges faced by the people. Working to rebuild a country is something that takes time and energy and devotion from the people of the country and they work very hard to do just that.
SRAS: Let's move back to discussing your interest in Russia. What first got you started learning the language and about the country?
Terah: Ever since I was a child I have had an interest in Russia that no one in my family could explain. It was a joke for a while that because I was born in Alaska, my parents said I was technically Russian. When I went to University I focused my study of History and International relations on Russia and its relation to both fields. I guess for me the study of Russian language and Russian culture is something that, in today's world, should not be ignored, in fact it should be encouraged because of the dominance of Russia in world relations.
SRAS: When you came to Russia to study, you chose Irkutsk over the more popular destinations of Moscow and St. Petersburg. Why?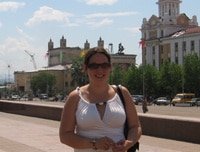 Terah: I choose to study in Irkutsk because it had a different culture than Moscow and St. Petersburg. After researching the city I found that it had a unique history and diverse population that I hoped would help me better understand that aspect of the country. Also, relations between Russia and China are very important in the global community and for me it was important to study in a place very different from European Russia. It also helped with my study of the language as few people in Irkutsk speak English which forced me to remove myself from my comfort zone regarding language study.
SRAS: Did you have or have you gotten the chance to see more of Russia? Where have you traveled and what have you seen?
Terah: One of the most important benefits of having studied in Siberia is that it enabled me to visit many places with many cultures. I traveled to Ulan-Ude for the International Buryat Festival which, for the first time, was held in Russia. It was an amazing experience where I learned a great deal about the culture and life of the Buryat people, whose history is very rich. Ulan-Ude also has many sites to visit including the world's largest carved head, of Mr. Lenin. I spent 8 days in Moscow, which were wonderful, and truly a part of my visit that I will not forget. While in Moscow I highly recommend visiting Mikhail Bulgokov's museum. During my time in Irkutsk I also traveled to Olhon Island on Lake Baikal. This was probably the best experience I had in Russia, though all of them were great. Lake Baikal took my breath away and it was place where a holiday could be a learning experience as well with many activities. Towards the end of my time in Russia I also visited Arshan, a small community south of Lake Baikal where the mineral water springs are located. I went hiking and saw the waterfalls but also spent time with the people in the community. The visits I made also made my time in Russia more fruitful because it enabled me to see more of the people and the country. Another addition to this was that I took the train from Moscow to Irkutsk (4 lovely days), which opened my eyes to the vast differences, and similarities that spread across Russia. If I could make a recommendation to people traveling in Russia it would be to get out into the countryside and experience what I call the "other side of Russia."
SRAS: What are your long-term plans and goals?
Terah: At the moment my long-term plans are to work overseas for a few years before returning to graduate school to receive my masters in international development and human rights. Most importantly however, I plan to return to Russia and further study Russian and I would like to one day work in Russia. The time I spent in Russia was the most influential and memorable experience of my life and I look forward to returning soon.