TEDxKyiv: (Ukrainian) Ideas Worth Spreading
Annual Event
http://tedxkyiv.com/

Over the last few years, the TED organization has become increasingly popular and influential through its various talks, conferences, and awards. Started in 1984 to promote "Ideas Worth Spreading," TED—which stands for Technology, Entertainment, and Design—has become a global nonprofit whose two large, official annual conferences are now supplemented by a plethora of other programs, most notably the award-winning TEDTalks website and the series of grassroots "TEDx" conferences. TEDx events provide an opportunity for organizations and individuals to hold their own TED-style conferences on a local level, and though they bear the brand of TED, TEDx conferences are planned and coordinated independently. Since the TEDx initiative was launched in 2009, there have been more than 4,500 TEDx conferences held throughout the globe, with many happening each month in various countries.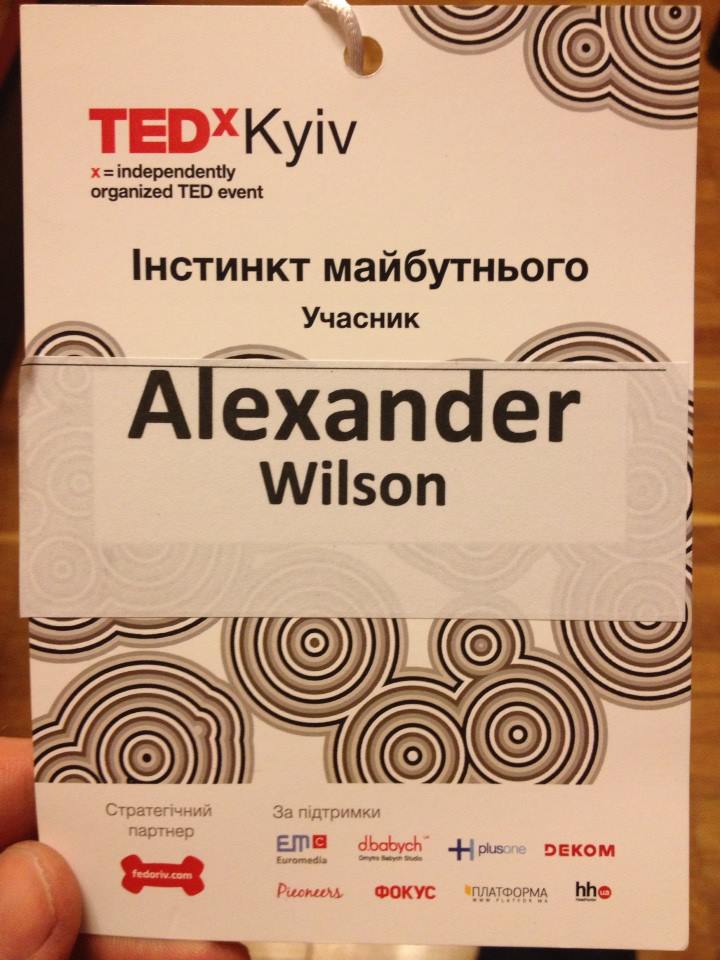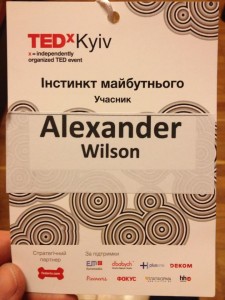 Kiev, Ukraine has been home to its own TEDx conference for the past five years, since 2009. The theme of TEDxKyiv 2013 was, in Ukrainian, "Інстинкт Майбутьного" ("Инстинкт Будущего" in Russian and "The Instinct of the Future" in English). The conference—often called the "Ukrainian Davos for Optimists" after Davos, the famous annual World Economic Forum of global politicians and leaders in Switzerland. TEDxKyiv 2013 was held all day on Saturday, the 15th of June at the famous Український дім (Ukrainian house) here in Kiev. Tickets were a bit expensive at 550 UAH (~$68), but it was a price I gladly paid. Going to a TED conference had been on my bucket list for a few years, and to be able to attend one so soon—and in a foreign country, nonetheless—was an incredible opportunity on many levels.
Like every TED and TEDx conference, this one featured a long list of interesting and accomplished speakers with a wide variety of ideas about the future, both of Ukraine and of the world. Like all TED talks, each presentation lasted for only around 20 minutes, and covered topics ranging from improving dental implants in Ukraine, to private space travel projects in Denmark, to underwater painting techniques and specifically on the growth of the robotics, IT, and gaming sectors in Ukraine. Given the more local character of the event, roughly half of the presentations were in Ukrainian and half in Russian, with a Danish rocket engineer giving the only English presentation. However, I was able to understand roughly 70% of the Russian presentations, and for the other 30%–and practically all of the Ukrainian presentations—I was given a handy real-time translator device by the TEDx staff. Many of the essential concepts, however, translated quite easily; enthusiasm and innovation often form a universal language of their own.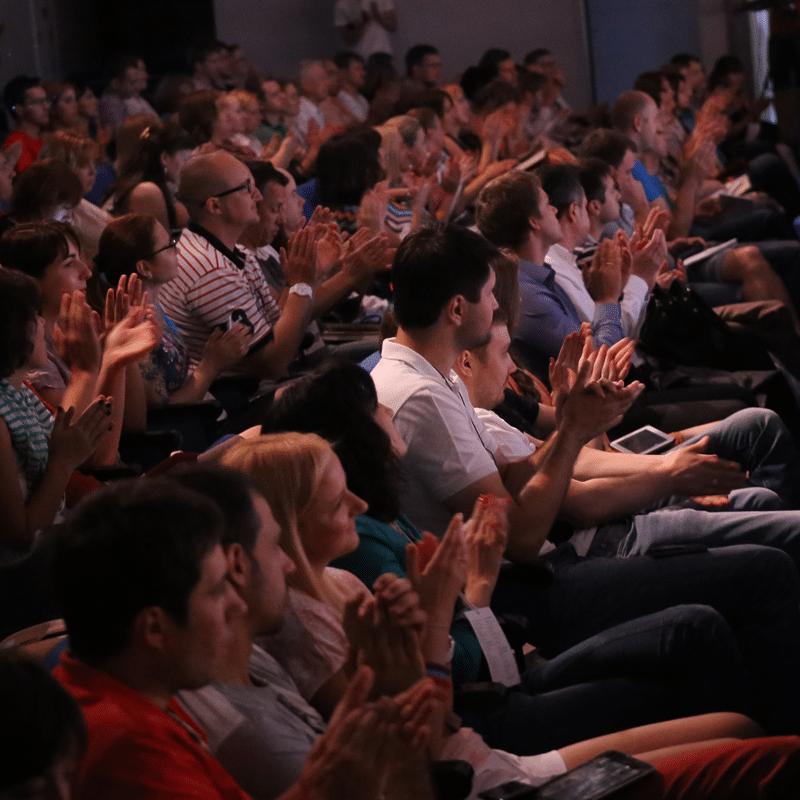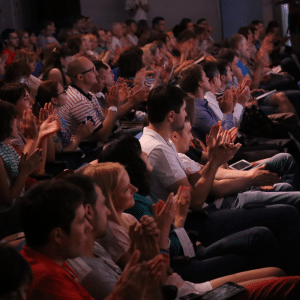 While I think I was the only American at the conference this year, the staff and participants were all extremely kind, which was not surprising given the more intellectually open atmosphere that TED events typically promote. I even had the opportunity to meet one of the founders of the event, Olga Romaniuk, who had helped me with purchasing a ticket and registering for the event and who was very excited that a student from The School of Russian and Asian Studies was attending. Apparently red-haired college students from Indiana don't often come to TEDxKyiv, or spend their summers studying and interning Ukraine for that matter.
The presentations themselves were very open and dynamic, and showcased some of the incredible talent and drive possessed by many Ukrainians. One talk analyzed many of the common psychological barriers to success and recommended how Ukraine should move forward to ensure a better future. It received an enthusiastic standing ovation. Walking around the lobby area during the coffee breaks and speaking with TEDx staff and various businessmen from Kiev, I definitely sensed an undercurrent of energy and potential, much of which has unfortunately remained unrealized over the past decade due to the country's macro-level political and economic problems.
In many ways, TEDxKyiv 2013 beautifully encapsulated the Ukraine of the present moment. Ukraine is a country that, like the TEDxKyiv conference, has only recently become independent—a nation filled with astounding local potential and grassroots talent. And, like the TEDx conference, Ukraine is a place where a rich array of cultures, perspectives, ideas, and visions mix together to create a unique and powerful vision of the future that, while not immediately attainable, may someday soon become reality. TEDxKyiv will likely end up being one of the highlights of my summer in Ukraine, and is an annual event I would highly recommend future SRAS students consider attending.
For more information about the TEDxKyiv conference—including videos of this year's presentations—visit the official website here: http://tedxkyiv.com/
For more information about the TED organization, click here: http://www.ted.com/
Also be sure to check out the Facebook pages and Twitter accounts for TEDxKyiv, TEDx, and TED!