Svaneti: The Mountains of Georgia
Included within Travel Program for
Policy and Conflict in the Post-Soviet Space
for Spring, 2017
Photojournalism by Rebekah Welch
I'm from Missoula, Montana, in the heart of the Rocky Mountains, where you'll find beauty wherever you place your eyes, so much so that you become desensitized to it, take it for granted, even. That is, until you move out of your cozy valley full of nature and into a city where the closest thing to mountains are massive, concrete Soviet apartment buildings.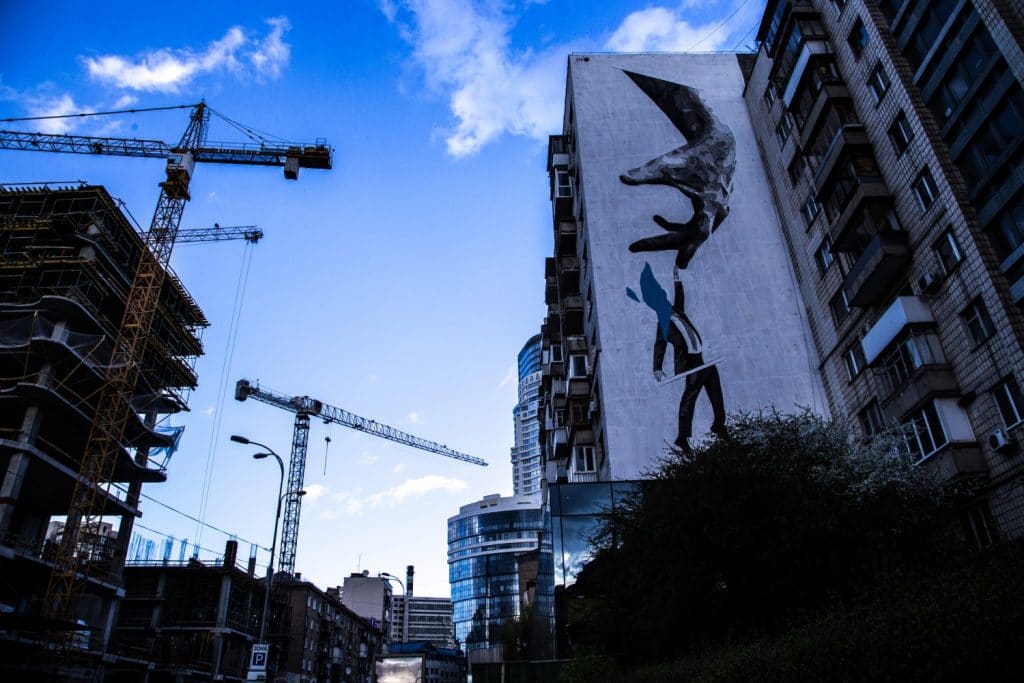 This isn't to say Kyiv, Ukraine isn't a wonderful city. I love Kyiv and each and every one of those soviet apartments, and by now I've certainly gathered enough photographic evidence that it too, is a beautiful place. It's just not Montana, and I guess wherever I go the mountains will always have a big piece of my heart.
That's why when I got an internship to come along with NovaMova and SRAS's Policy and Conflict in the Post-Soviet Space program this Spring, I was particularly excited about one aspect – Georgia. If you don't know anything about Georgia, I'm not surprised. Though it's slowly becoming a more popular tourist destination, especially for Russians, it's generally regarded as one of the world's best kept secrets. Having now traveled around (almost) the entire country on a marshrutka (minibus), I understand why. Georgia is a cache of beauty, both natural and man-made. Tbilisi and Batumi, its two most populous cities, are famously unique. It has a black sea coast. It also has one very more important thing, mountains. Lots and lots of tall, forested, jagged mountains, and that's just the way I like them.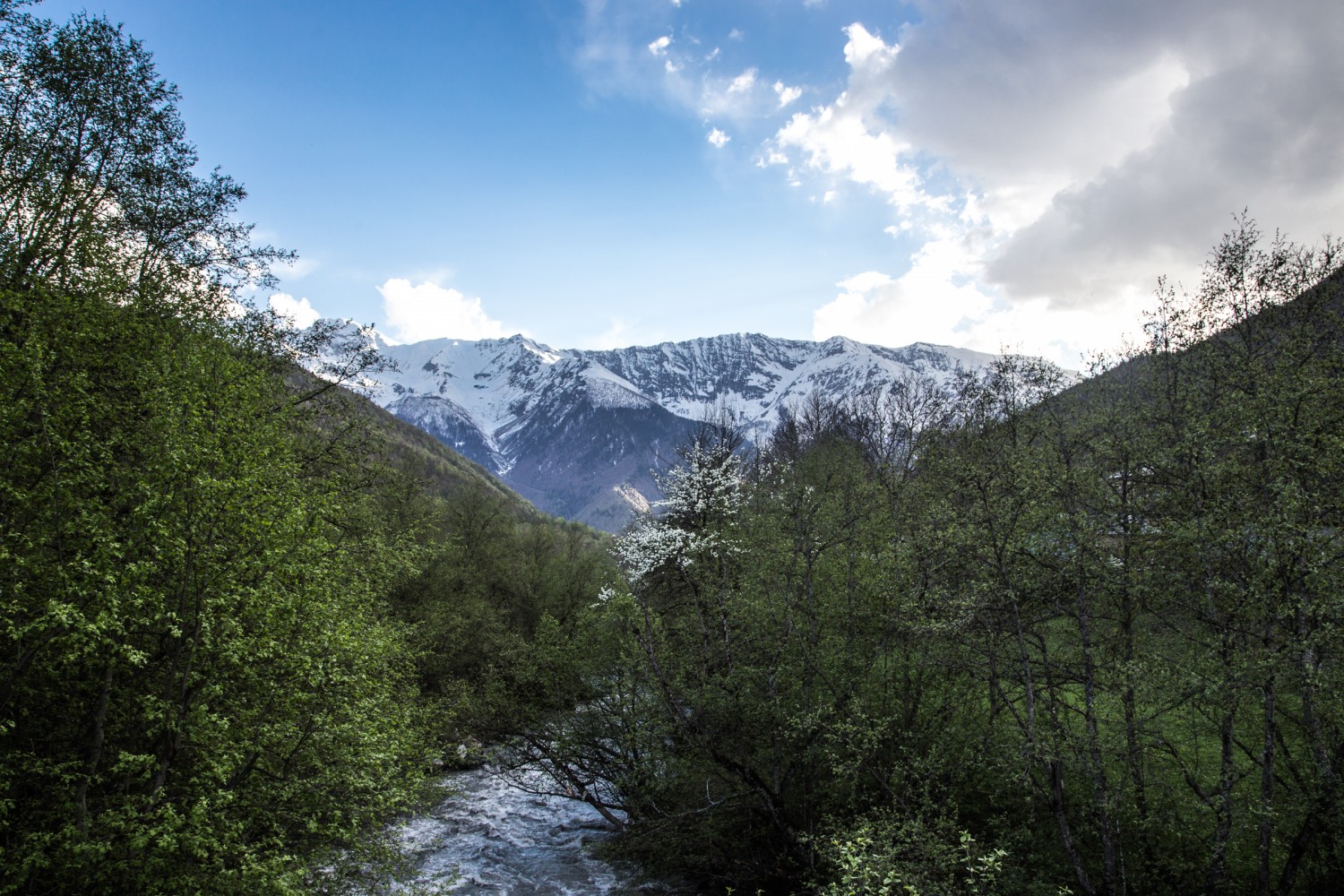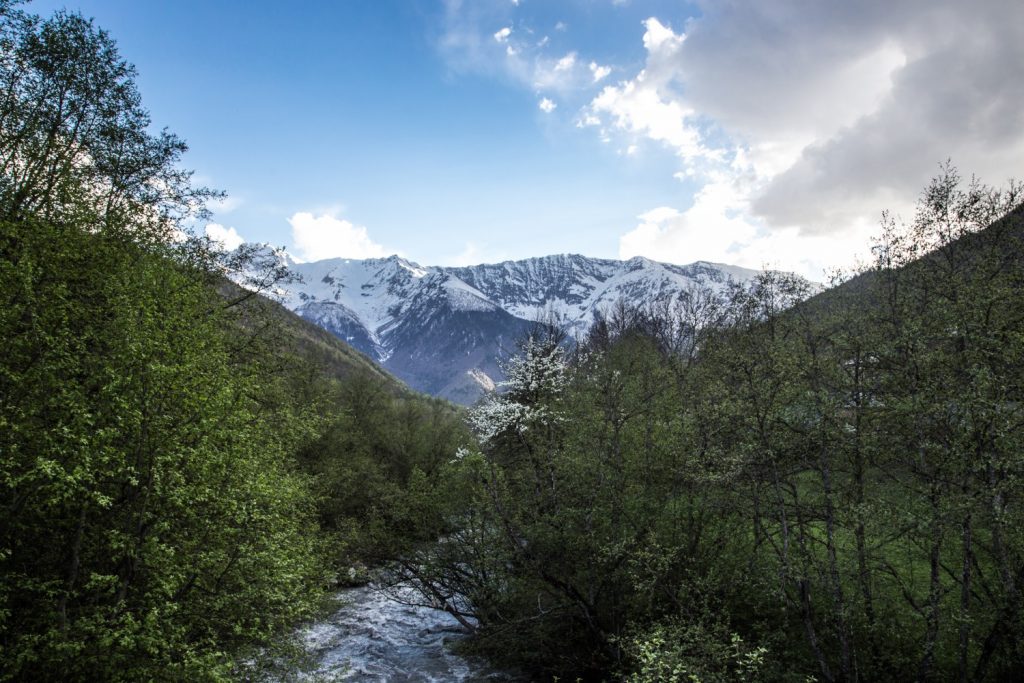 So naturally, when I heard we'd be spending two days in Svaneti, a mountain province in the country's northwest where we'd be taking a 14 kilometer hike to a glacier, I was pretty stoked. I was stoked as soon as we started our (sometimes terrifying) marshrutka ascent up a mountain, stopping at particularly scenic spots along the way. The Georgian mountain air would have been enough to make me homesick, had I not been so satisfied to be right where I was.
As we approached Mestia, the name of the village we were staying in, it was just before dusk, and the clouds broke for an especially golden "golden hour," which is what photographers call the hour before sunset. I was practically bouncing up and down in my seat with eagerness to take pictures. Lucky for me, Inna, the program coordinator noticed my excitement and let us pull over so I could take pictures. It was a truly breathtaking sight, even from someone who's so accustomed to them.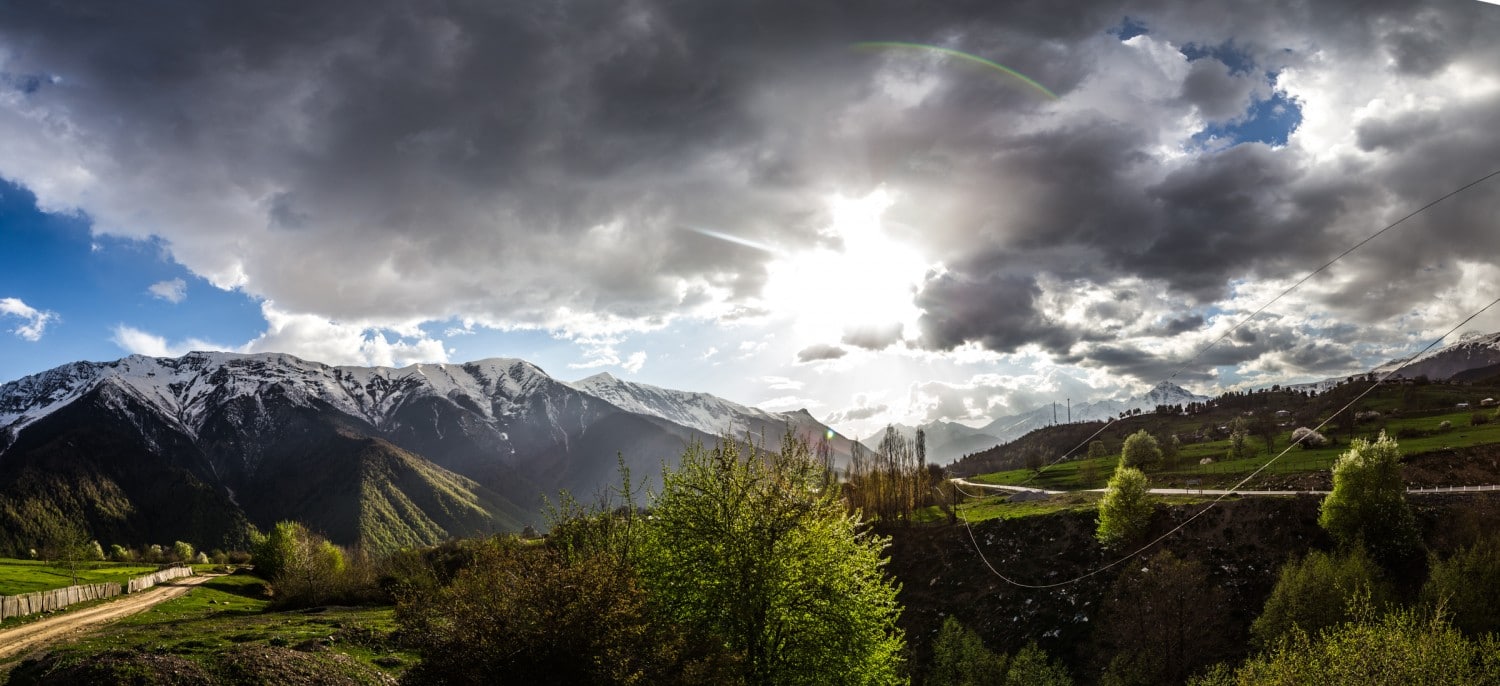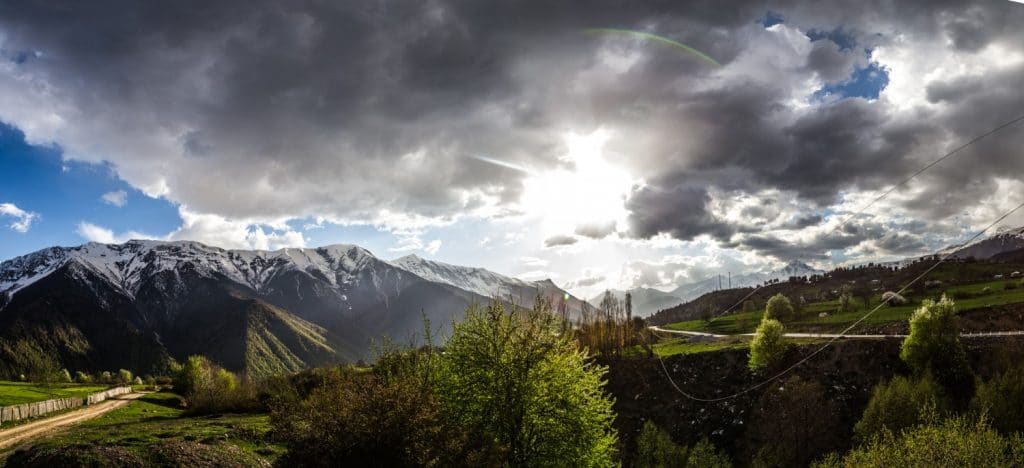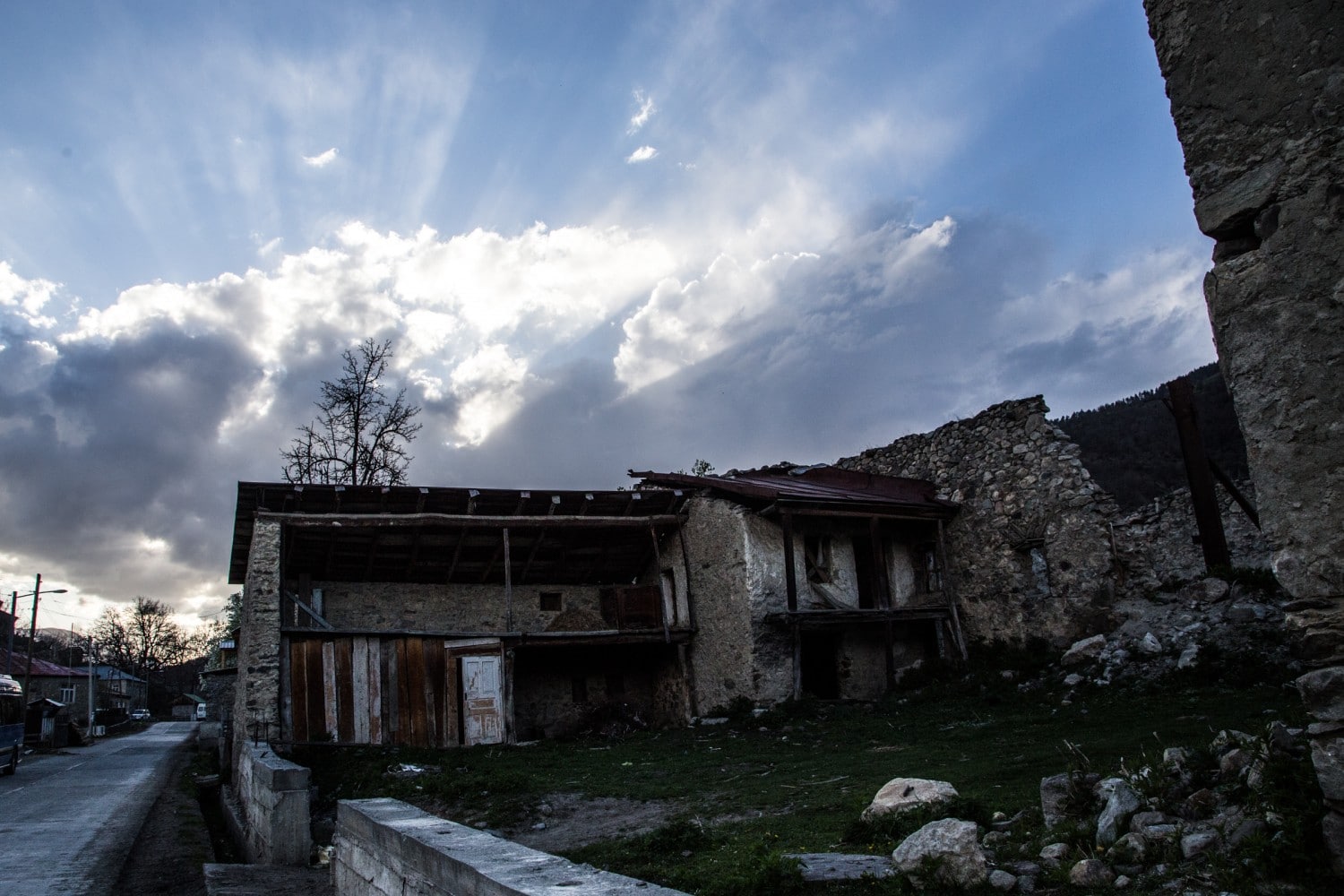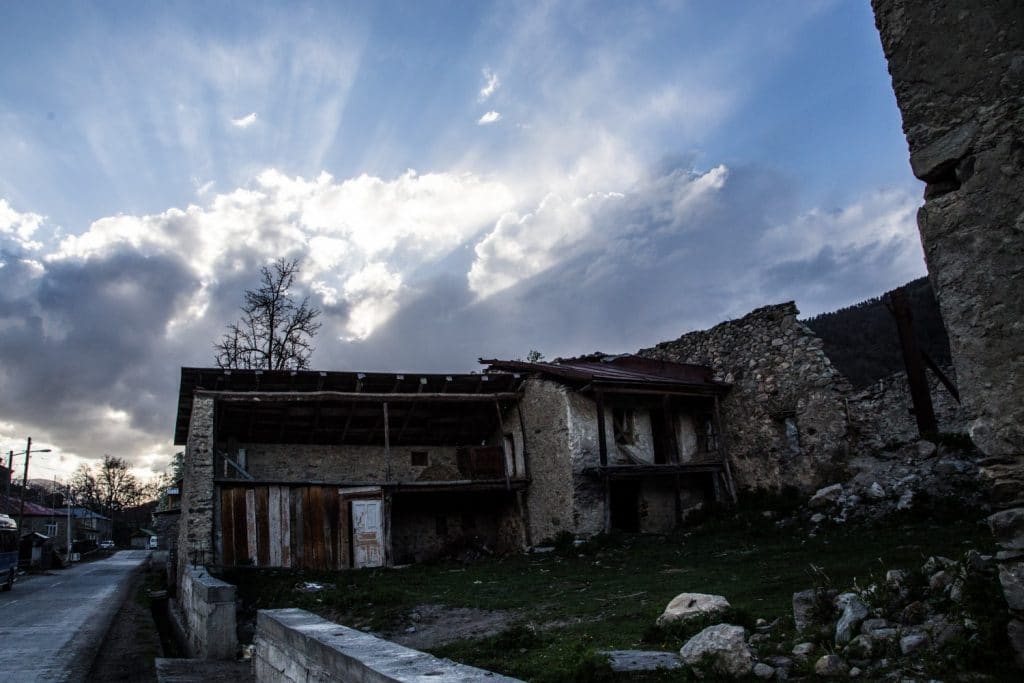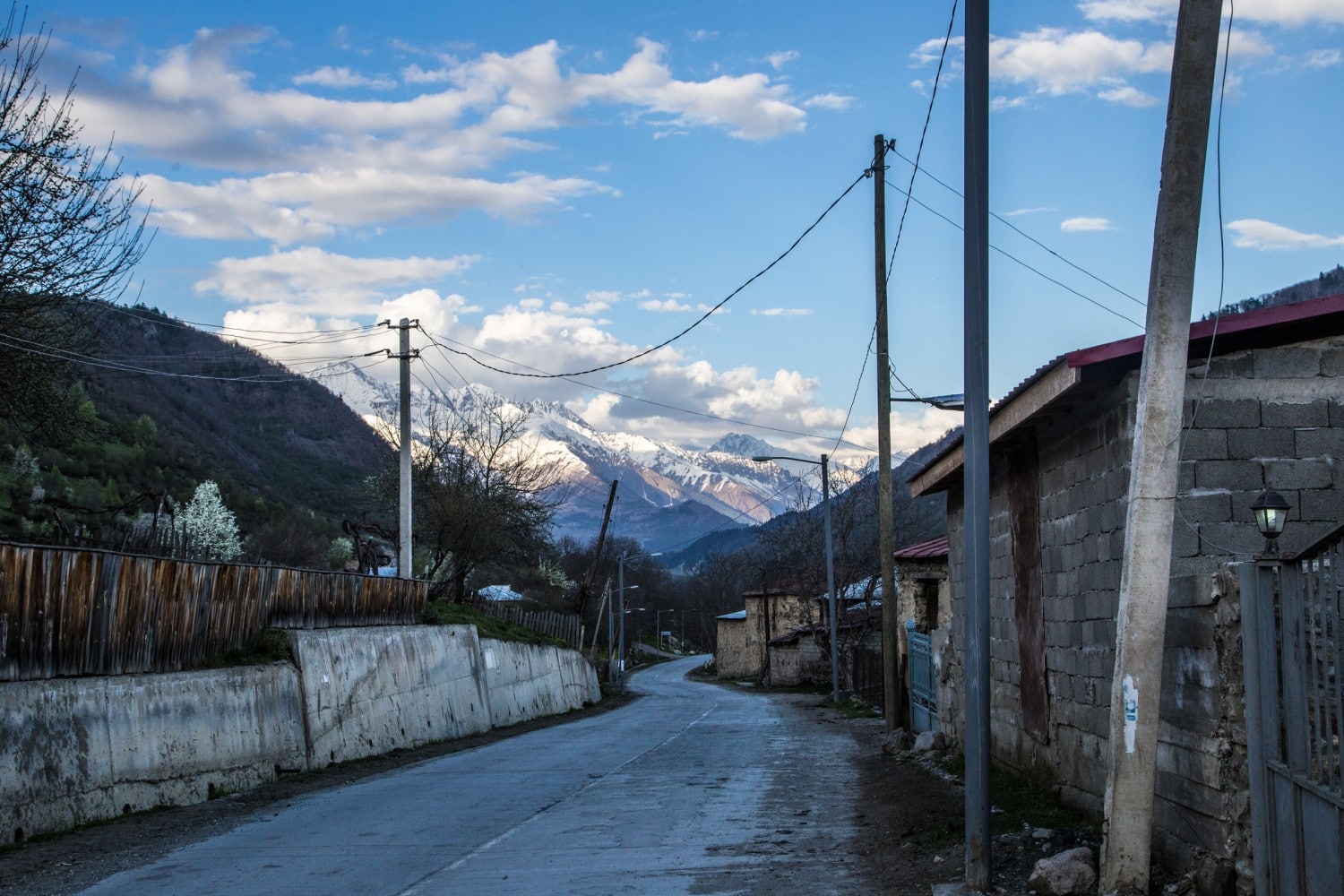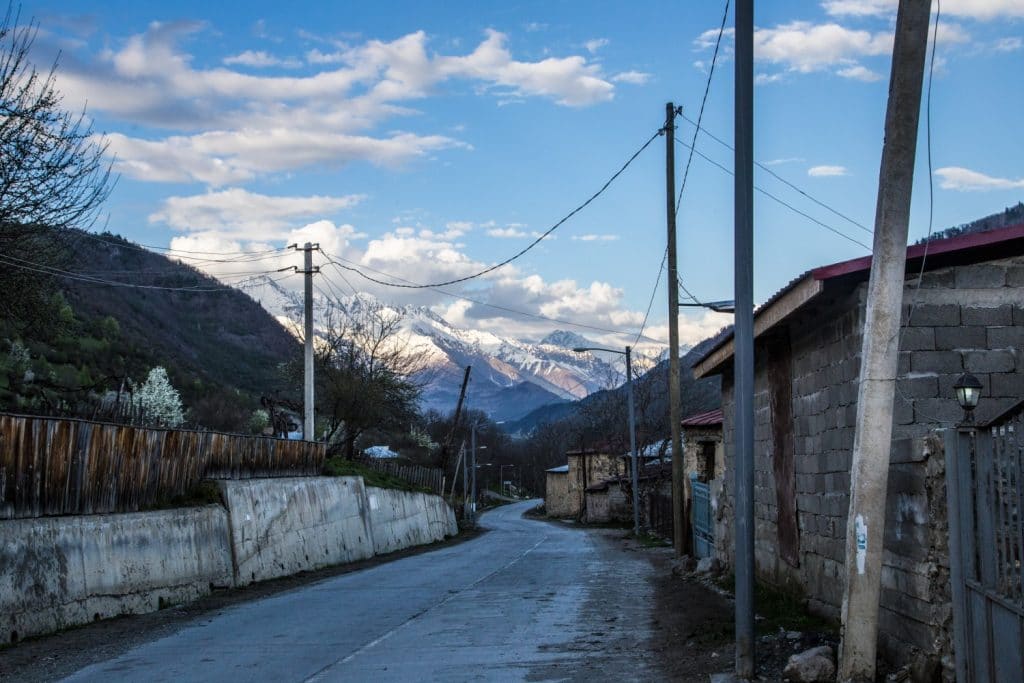 Our 14 kilometer trek to one of the nearby glaciers from Mestia, despite the fact that it is still spring and was very, very muddy, was incredible. It was just what a Montana girl needed. It's also even safe to say I've never seen anything like it. And although I promise you that I tried by best, the pictures I snapped this time around just don't quite capture the awe of being in Georgian mountains. When we finally reached the glacier, we all sat beneath a bare tree. It was sunny, rainy, snowy, and windy, but it was peaceful. The type of peaceful that makes you feel so small.  It's something you need to experience with each of your senses to understand. However, maybe seeing some pictures will help convince you to go and do so for yourself.