Roślina Cafe
Efraima Schroegera 80 (Metro Stare Belany)
Coffee from 7.5 PLN; Meals from 40 PLN
Find them on Facebook
Wandering around Stare Belany, one can find old churches, picturesque pathways, Polish cottages with 'eyelid' windows, and an abundance of cafes. One in particular catches the eye while walking down Schroegera. Like moths to flame, the outdoor lights from Roślina draw in patrons (and their four-legged pals) to enjoy a quiet evening with friends and neighbors.
A conversation with Paweł Brzezińsk
When did you open your cafe?
We opened Roślina in February 2015.
How did you decide on 'Roślina' as the name?
We wanted our cafe to have an original, short and warm name. We also chose to name it in Polish. As the cuisine is vegetarian and vegan and we have a lot of plants inside, "Roślina" (which means "plant") seemed to be a perfect shot.
What are some challenges you have as new business owners in Warsaw?
I suppose everyone starting his/her own business has to challenge similar challenges. There is always a risk of failure – no matter how great spot you have got and how great your place is. But I think Warsaw offers great opportunities for new places. If you have a good idea for business, you made a good research and know enough about your trade and – what is most important – you put your heart in what you are doing – you are likely to gain success.
How would you describe Warsaw?
Warsaw is spacious. There is a place for lots of activities and it offers lots of opportunities. It is good and comfortable to live in. We love this city.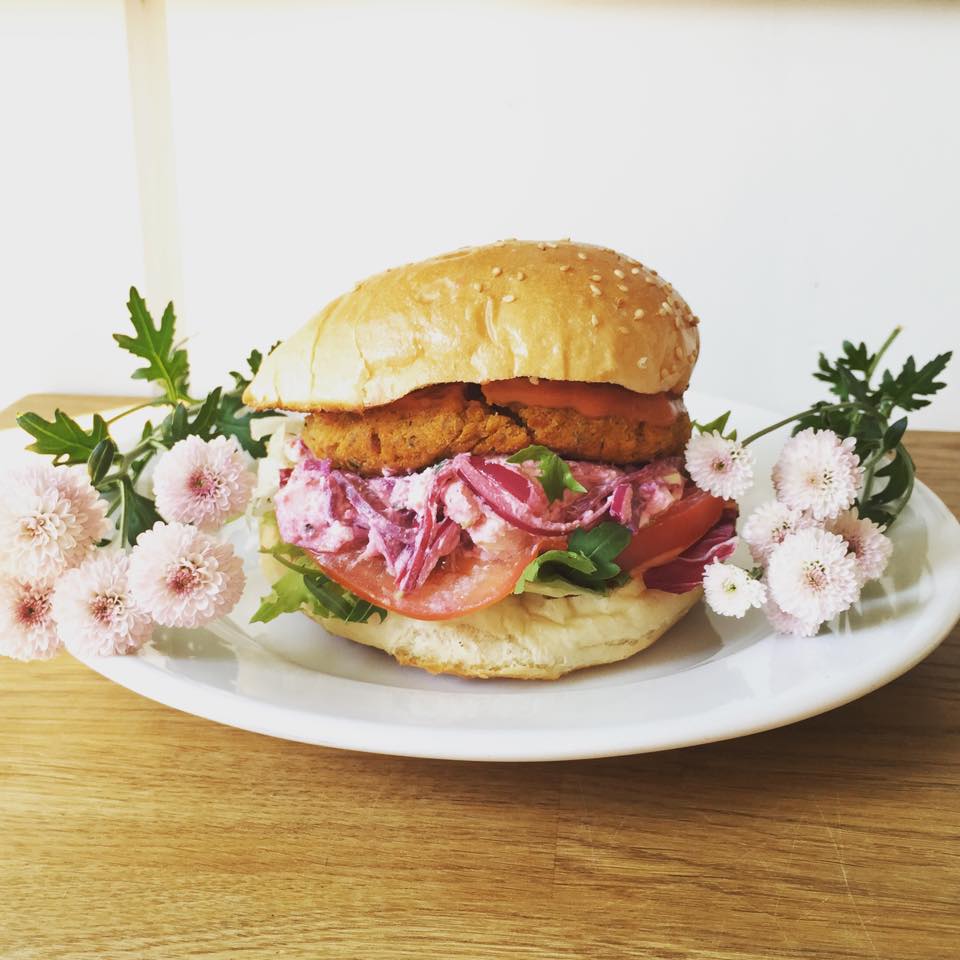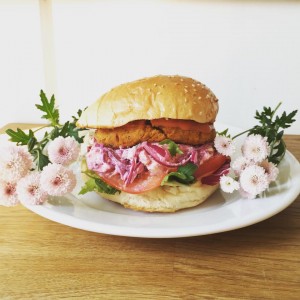 How would you describe Roślina?
I would describe Roślina as a cozy and friendly place to drink good coffee, eat tasty vegetarian meals. It offers nice interior, a quiet garden, and good music.
Do you have any future plans for the cafe, perhaps more cafes?
For now we want to focus on our first Cafe. We plan to add more food options to our menu and to offer more cultural events to our customers. We do plan do run another cafe but not in the nearest future.
Where would you recommend a foreign student to visit in or around Warsaw?
I think there is a lot to see in Warsaw. I would recommend visiting Old Town, City Centre, Vistula Beaches (with lots of nice bars), Copernicus Science Centre, Lazienki Park and Jewish Cemetery. There are also lots of interesting museums and art galleries which are worth seeing. And if you have more time to spend, come visit Belany and Roślina Cafe. It's a quiet and peaceful neighborhood.
Many of Warsaw's vegan and vegetarian cafes seem to be pretty new. When did vegan/vegetarian cafes start opening up in the city?
Vegan and vegetarian cafes and restaurants became really popular in Poland about 2-3 years ago. From that time a new place appears almost each month. Many of them are original and interesting and worth visiting. Most Polish people still find it exotic and strange, but it is changing quite fast.
On the menu
Espresso ($2), Aeropress, pour over, Chemex ($3-7)
Smoothies and soups ($4-8)
Vegan (and seasonal) sandwiches, pastries, and cakes ($8-14)
Try: the lemonade and the strawberry-rhubarb pie (rabarbar is 'rhubarb' in Polish tee hee)
Even if you don't speak Polish, Roślina is an accessible space. They have a menu in English, and many of the baristas know English. Check out the reading nook with book swap shelf downstairs, and check their Facebook for events!
Hours:
Monday-Friday 8:00-22:00
Saturday 9:00-22:00
Sunday 10:00-20:00