Kyiv sits in the heart of Eastern Europe and is an excellent base from which to explore Central and Eastern Europe as well as the nearby Caucuses. SRAS Programs in Kyiv offer two categories of travel components. All regular programs offer a weekend trip to either Lviv or Odesa. SRAS' Identity and Conflict in the Post-Soviet Space (ICon) program offers a much more ambitious package that usually covers 3-4 other countries besides Ukraine. Students not on the ICon program can often take some of these trips as optional add-ons. Note that not all trips are taken each session and trips themselves may differ from session to session.
All Programs: Travel Ukraine
All regular programs offer a weekend trip to either Lviv or Odesa.
Odesa: Beaches, Wine, Ancient Fortresses, and Small Town Charm

Since the time I first watched Everything is Illuminated and fell in love with Eugene Hutz's character Alex, a Ukrainian wannabe gangster from Odesa with a heart of gold and a glorious mustache, I have longed to visit the city, the "pearl of the Black Sea," as it's called.
As a part of my internship with NovaMova and SRAS in Kyiv, I had a chance to fulfill my longtime desire when they asked me to travel with a group students that they were hosting on a trip to the city as part of a cultural immersion program. They wanted me to document the trip and get some updated photos of the city. Needless to say, I accepted. Sometimes it pays to be a photographer. So, I hopped on a minibus and made the seven hour sojourn to Odesa.
In short, I loved it. More importantly, I love it for different reasons than why I love Kyiv. Both are wonderful places in their own right. The difference is reminiscent of that between Seattle and Portland. While Seattle is a hip place, it is a big city and feels like it. People hurry, business is serious and efficient. This is Kyiv. Like Portland to Seattle, Odesa is like a weirder relative, somehow achieving the friendly, laid back vibe of a small town, despite the fact that more than a million residents call it home.
By the way, the name of the city is sometimes written "Odessa" – which is transcribed from the Russian name of the city. The Ukrainians only use one "s" in their spelling and, as transcriptions from Ukrainian become more used for Ukrainian locations, the English spelling is slowly being updated. It's the same story with the older spelling "Kiev" and the newer "Kyiv," which has almost entirely taken over.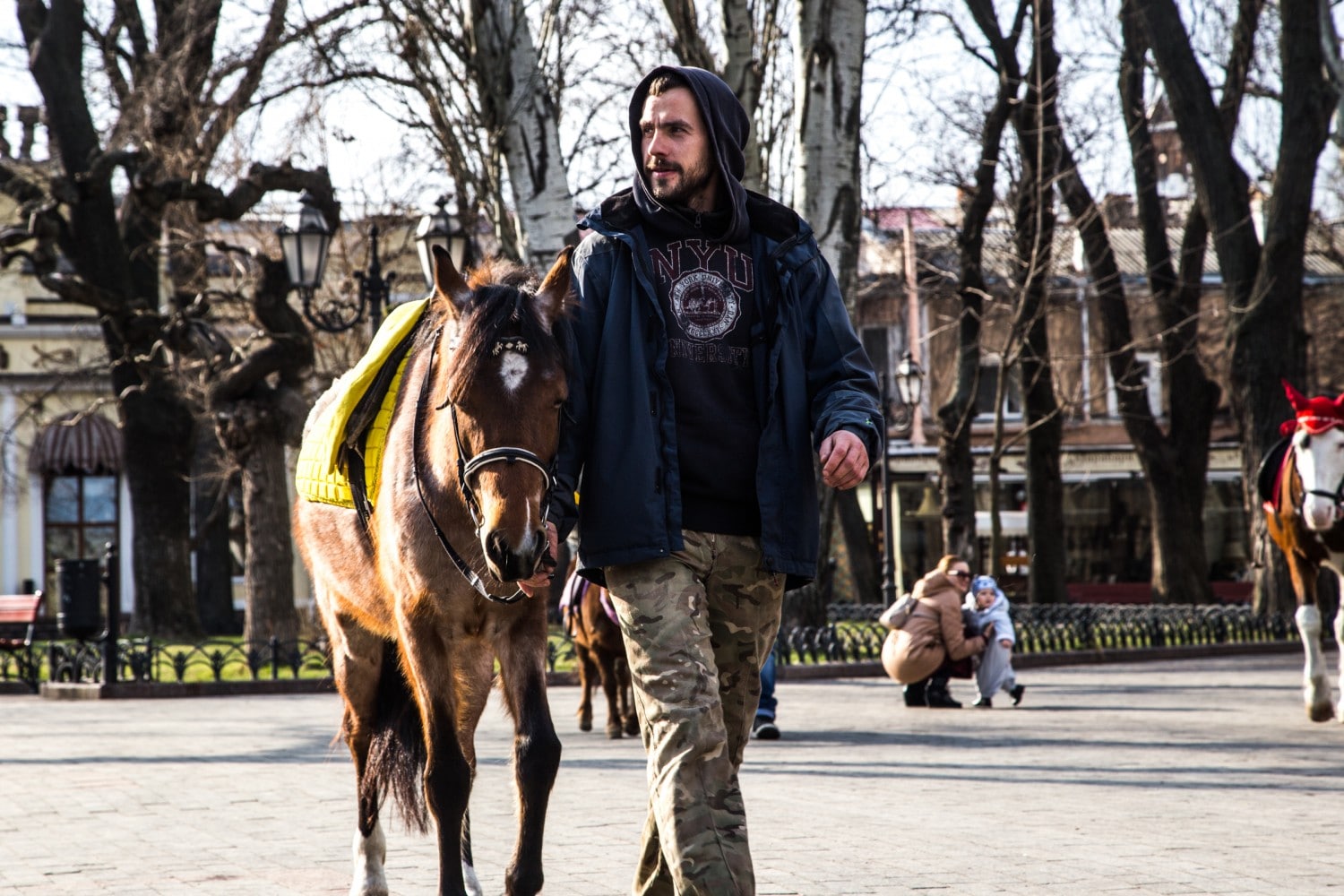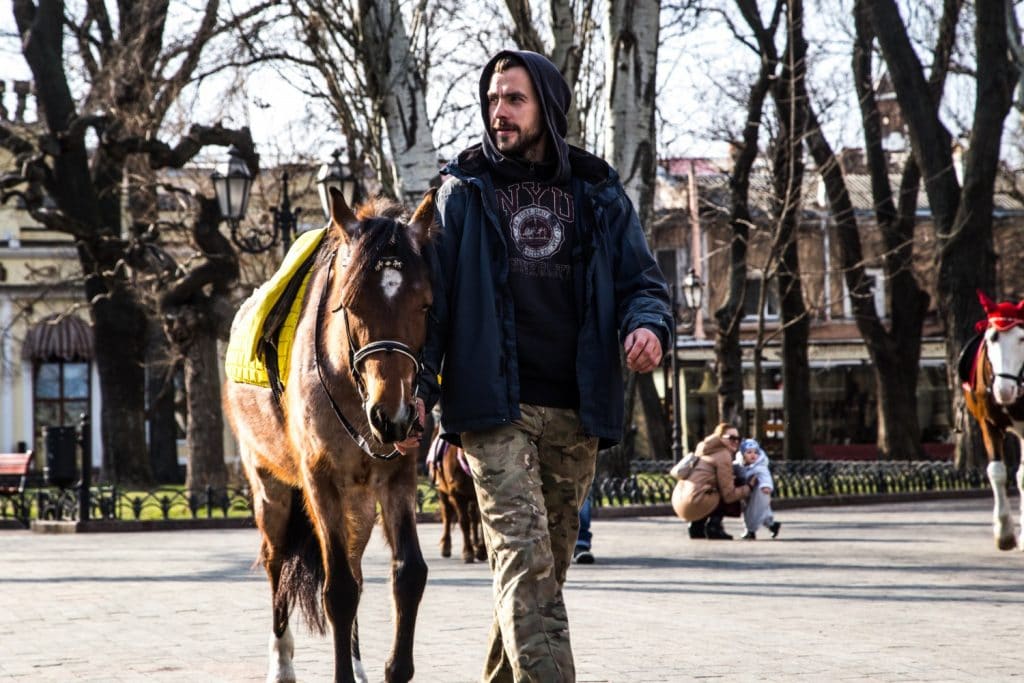 This overall friendliness and slowness has led to many opportunities to practice my Russian. While wandering the quaint and cobblestoned European style city center hunting for interesting moments to capture on camera, numerous Odesans wandered up to me to chat. Even people in need of directions responded to my "Sorry I'm not from here" with questions about why I was visiting, where I was from, etc, as opposed to simply walking away.
If the welcoming atmosphere isn't enough reason to go, it's also extremely beautiful, there's plenty to do, and it's on the coast. That's right, within walking distance from the center, there is a path through a park that leads you to a sandy beach. It was even fun in the cold of March. As a part of my photographer duties, I got to tag along on tours of the Akkerman Fortress, Shabo Winery, and the Odesa Catacombs, all some of the funnest tourist activities I've ever engaged in.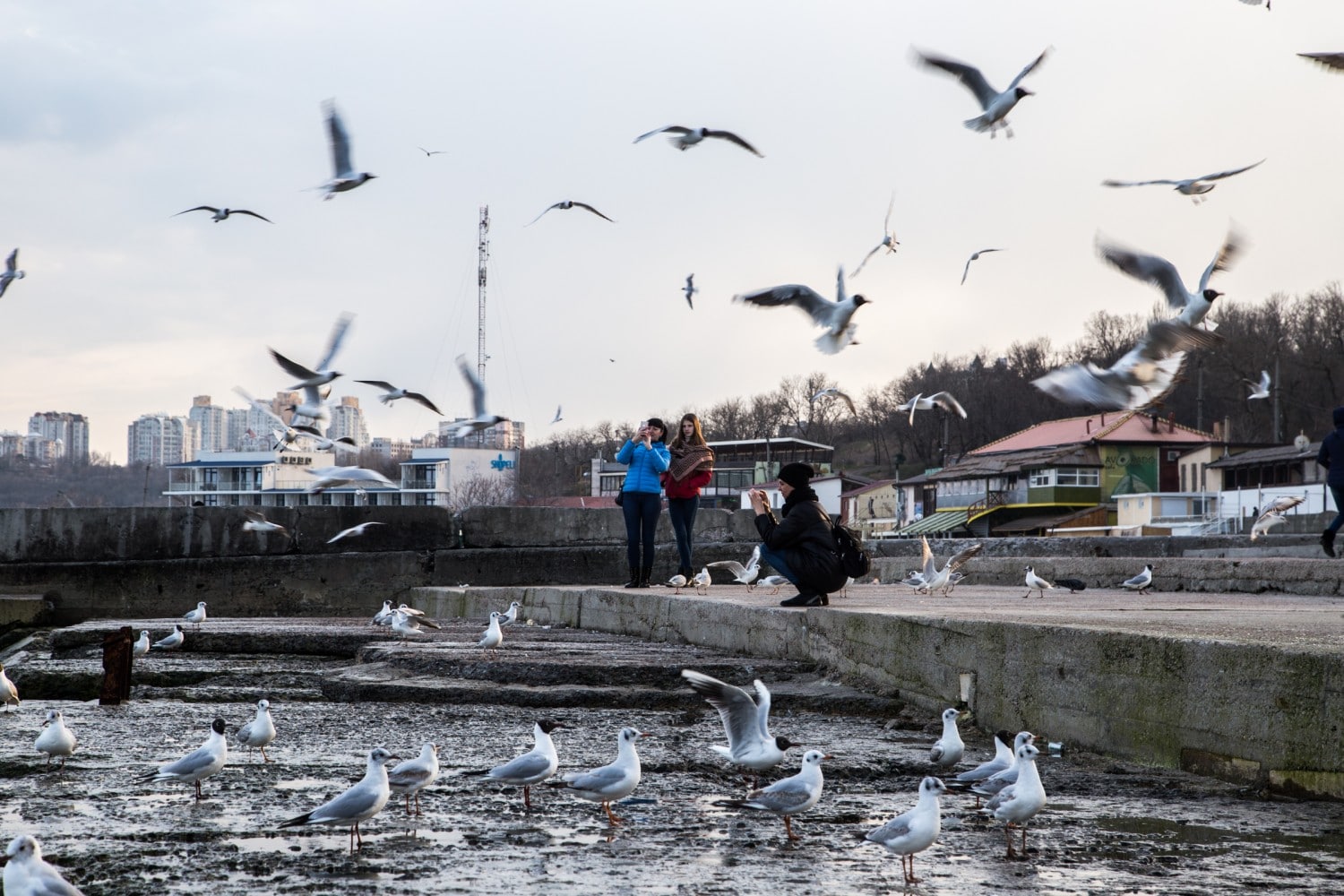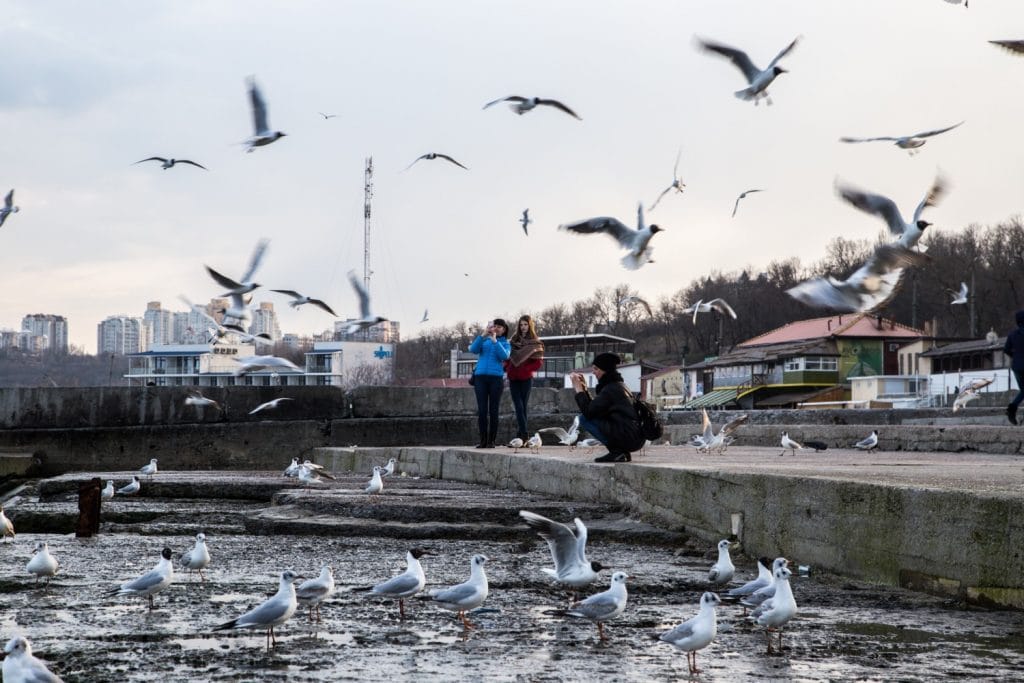 The downside to this tourism based beach town is that, while it has many classy bars and tasty restaurants like Kyiv, it is noticeably more expensive. More often than not, drinks are close to what you would pay for them in the US, and while hotels are restaurants are still cheaper by American standards, a month in Kyiv will make Odesa prices seem unreasonable. That said, even though I didn't meet Eugene Hutz and his mustache, I highly recommend going.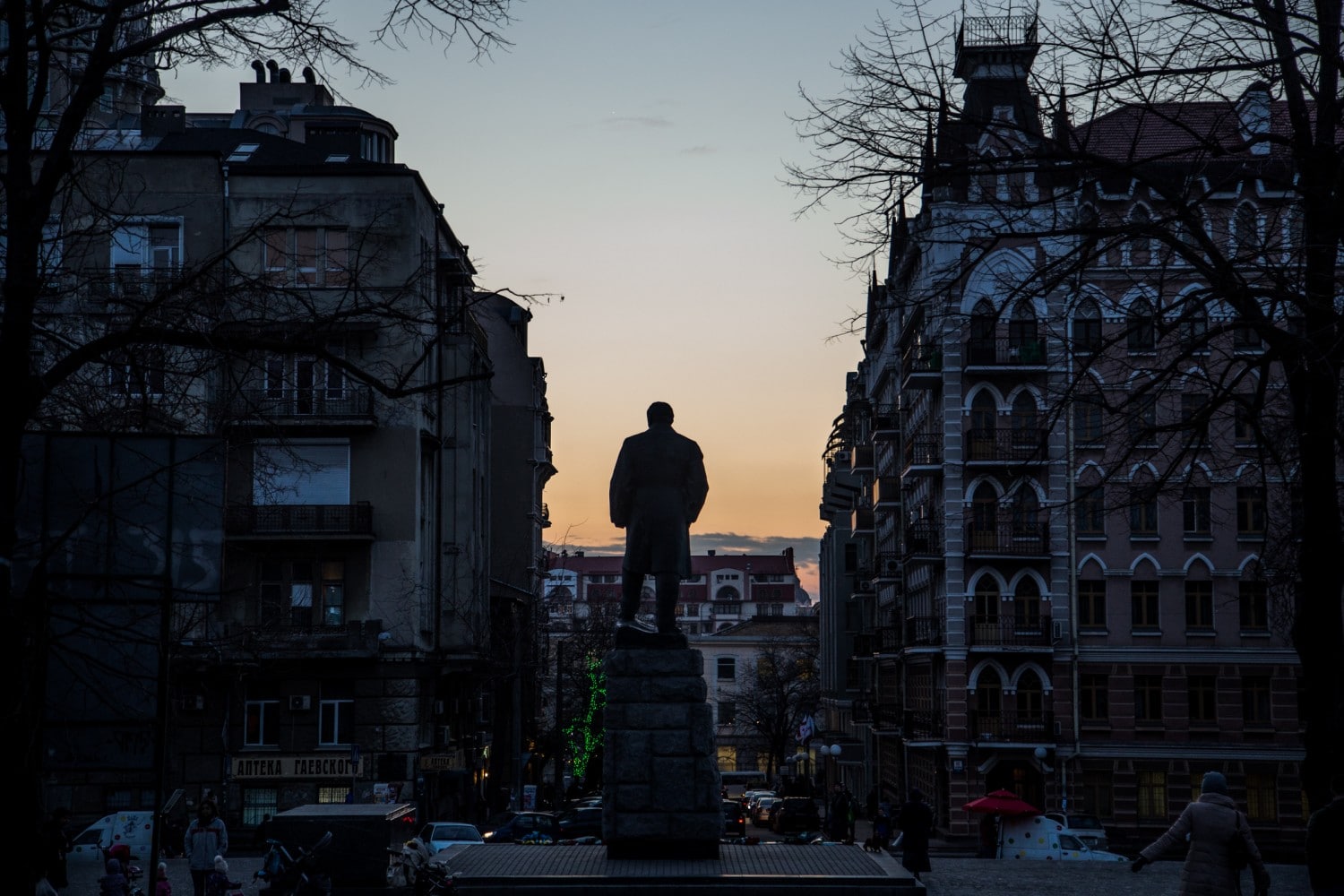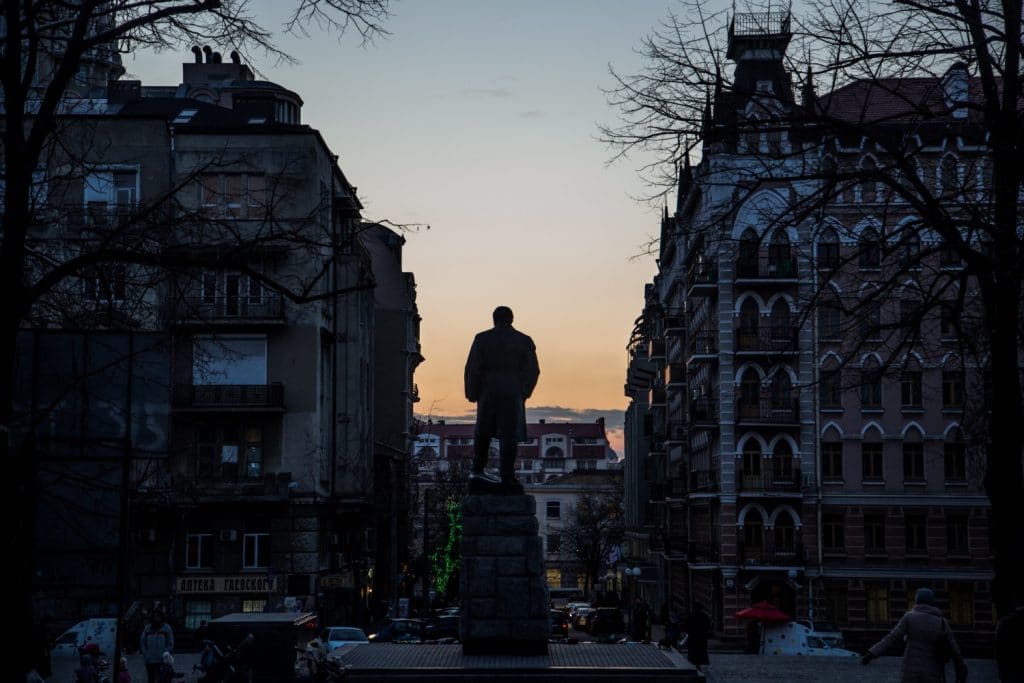 Identity and Conflict Program Travel
SRAS' Identity and Conflict in the Post-Soviet Space (ICon) program offers a much more ambitious package that usually covers 3-4 other countries besides Ukraine. Students not on the ICon program can often take some of these trips as optional add-ons.
Moments from the Streets of Moldova

Although it's a mere hour away by plane, Chisinau feels far from Kyiv. It's smaller, slower-paced, simpler, closer to nature, and entirely more curious about foreigners with cameras. That's not to say they have nothing in common. Both are capitals of former Soviet nations, and both are still working to evolve towards a future independent of Soviet influence. Like Kyiv, Chisinau appears to be looking to, and moving towards, the rest of Europe and the West when it comes to it's future, perhaps even leaving the East behind. Nevertheless, traces of Soviet Empire in Chisinau are tangible, perhaps even more so than in Kyiv.
The most obvious remaining piece of the USSR in Moldova is the language. Much like the Ukrainian Language in Ukraine, Although the official language of Moldova is Romanian (Moldova was once part of Romania), for the most part, everyone speaks Russian, even if they don't like it. More often than not, on the streets, in restaurants, stores, etc, conversations around me took place in Russian. If someone addressed me in Romanian from the start (which was rare), I would simply respond in Russian and they would switch effortlessly. Only once or twice did this switch accompany a roll of the eyes. In fact, it surprises me, but from my experience, Russian might be the more commonly spoken language in Chisinau. I hear far more Ukrainian in Kyiv than I did Romanian in Chisinau.
Furthermore, while Kyiv's center, for the most part, is modern, full of skyscrapers and business centers, Chisinau's miniature city center is full of Soviet architecture. USSR iconic apartment blocks, and government buildings are shorter and wider and poke out above the tree tops on every corner. Judging from the architecture,  strolling down Strada Pushkin in Chisinau feels a bit like you've been transported back to 1982.
Despite the other obvious disparities between the two cities, the most memorable to me as a visitor was a difference in mentality. Where Kyiv is popular tourist destination for all of Europe, I got the distinct impression that foreigners are out of the ordinary on the streets of Chisinau. Where this may sound less exciting, it has it's upside. There are more opportunities to practice your Russian. I couldn't even order a coffee without it turning into at least a five minute conversation on where I was from, what I was doing there, etc. If not with the barista, then with another customer who heard my accent. This made my internship as a street photographer very interesting in Chisinau. Instead of ignoring me like usual, people in Chisinau either giggled at the camera or walked straight up to me to figure out what I was doing. Because of their interest in me, they were also very tolerant of my less than perfect Russian. Most of them were just delighted I had taken in an interest in their country and culture, and even wanted to stay in touch. But as always, images, moments from the streets I've been describing will convey more than my words ever could. Thank goodness I've got plenty to show.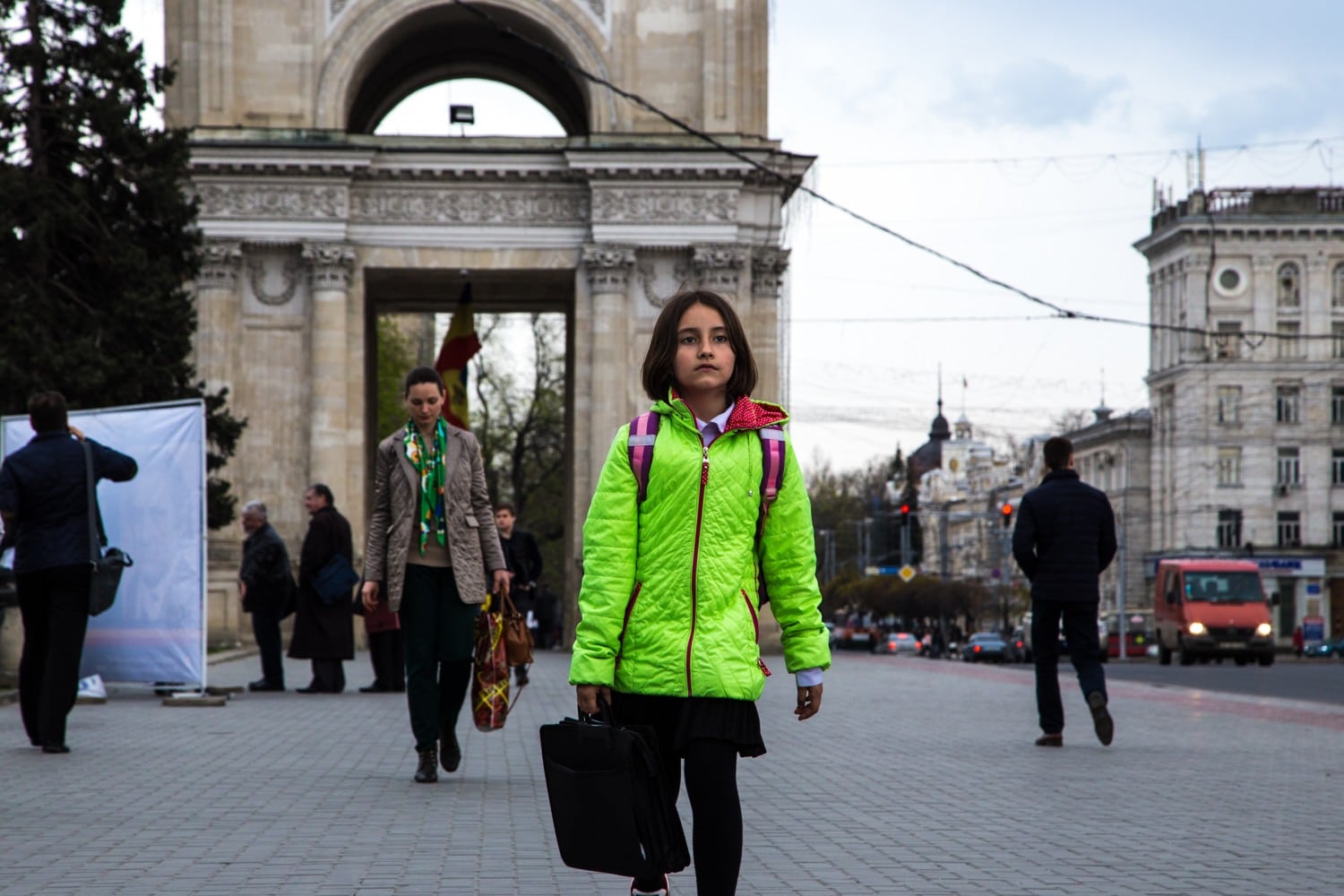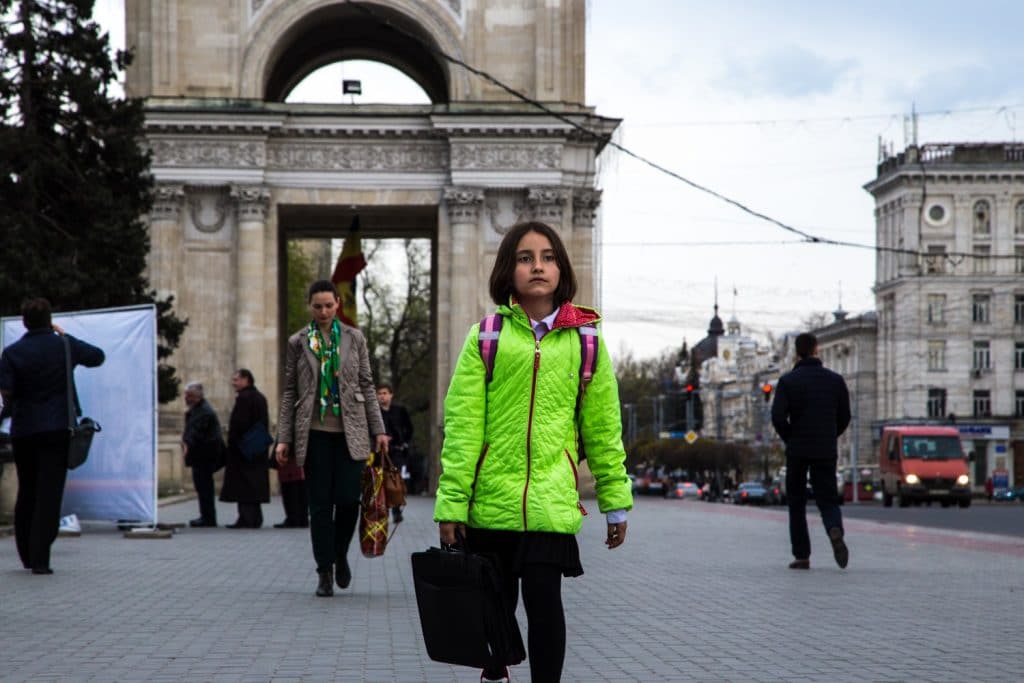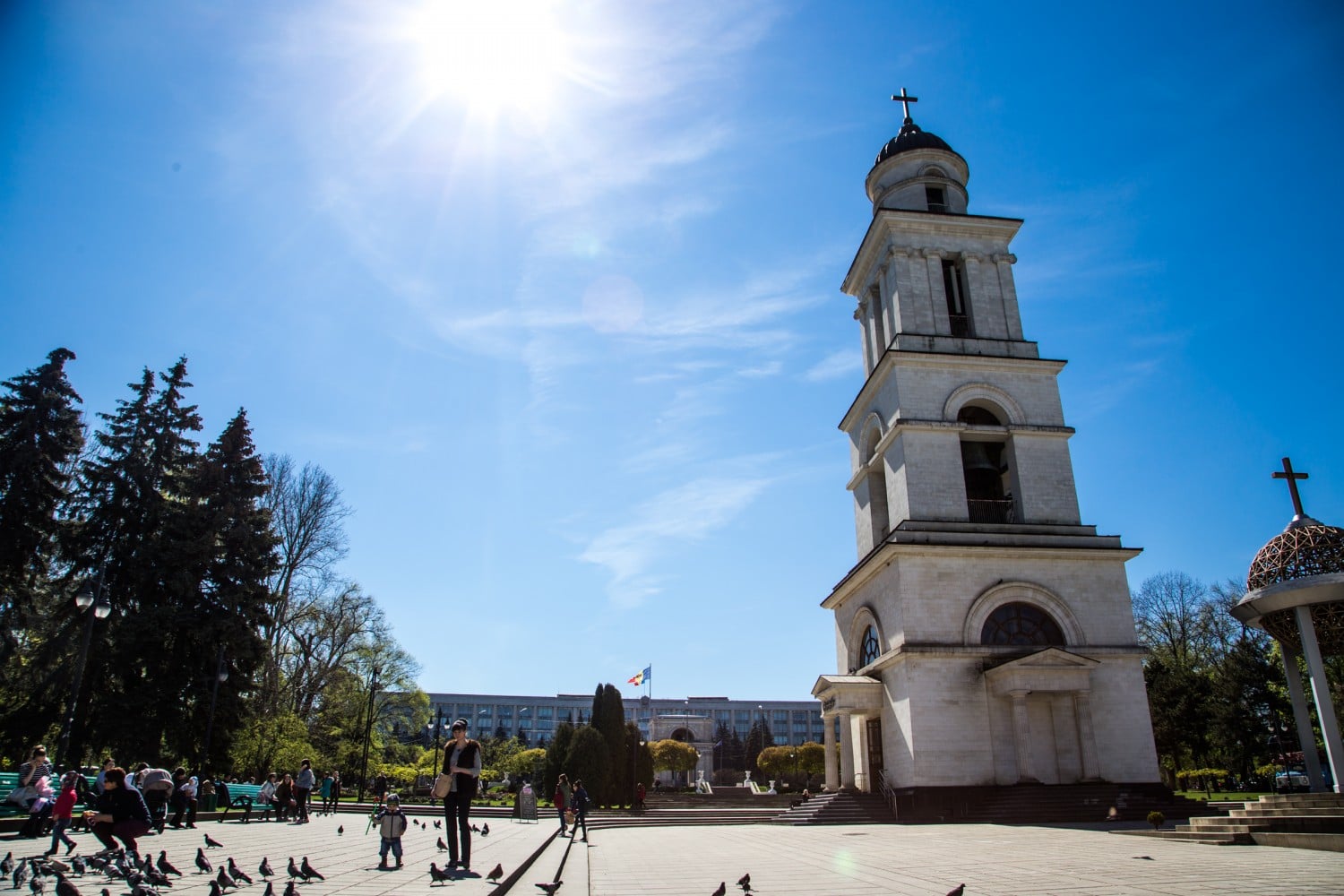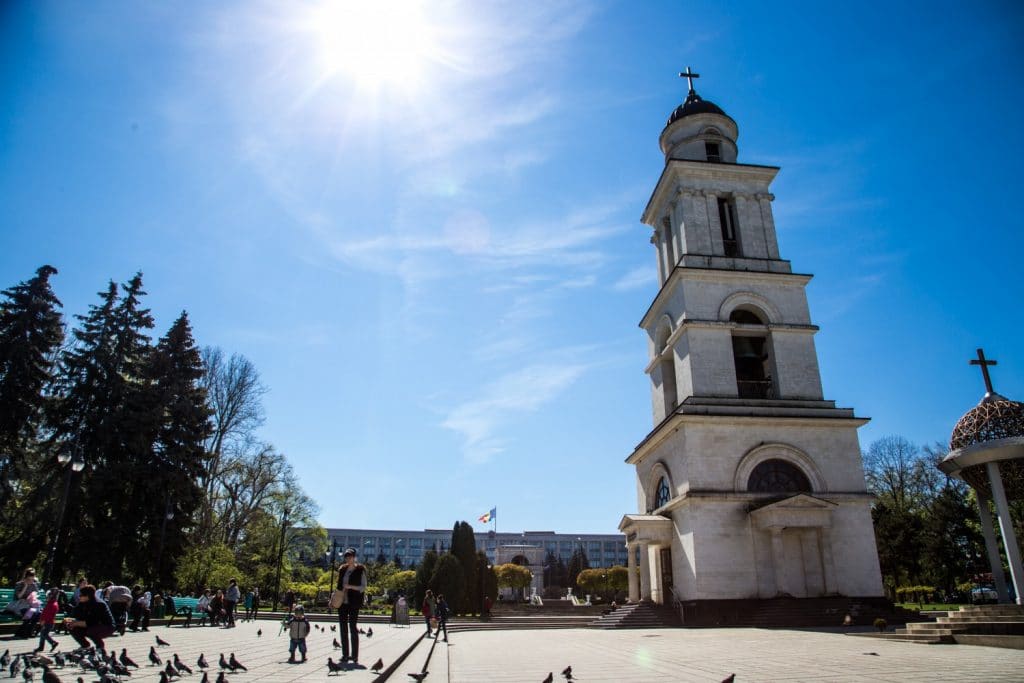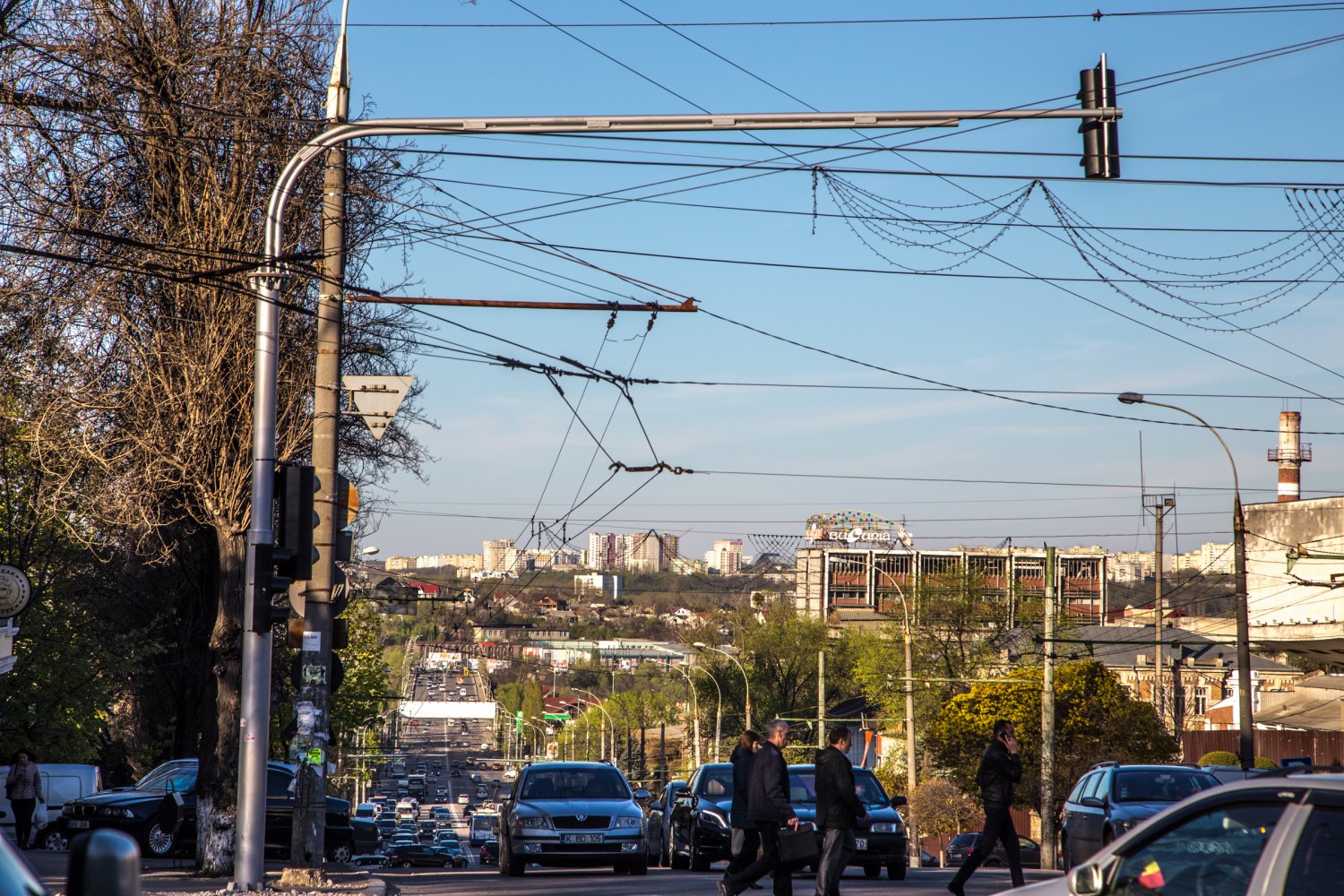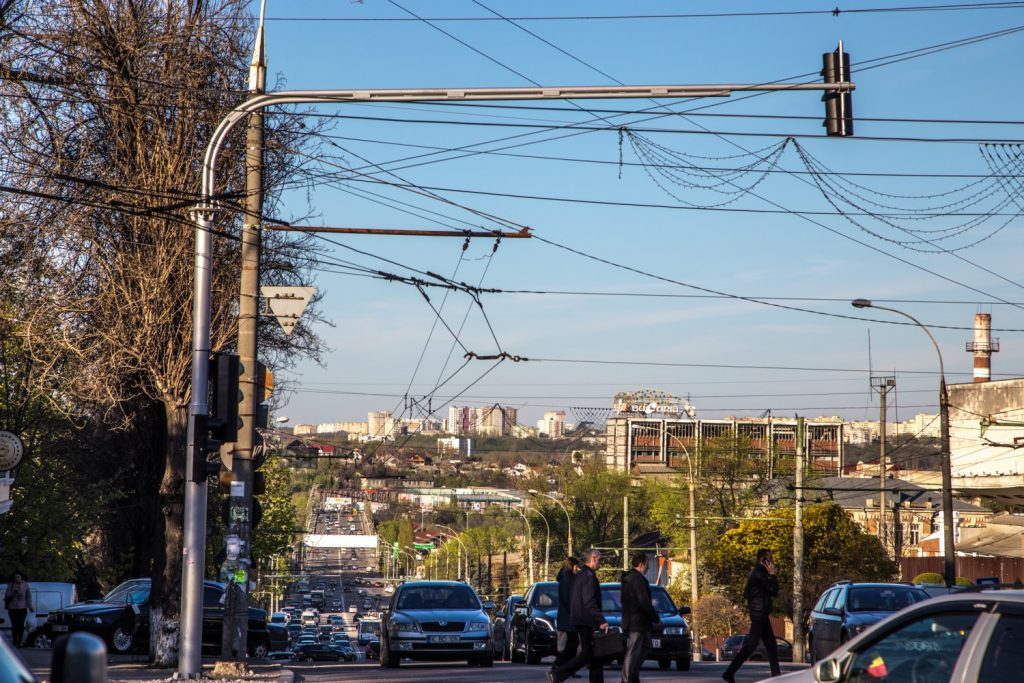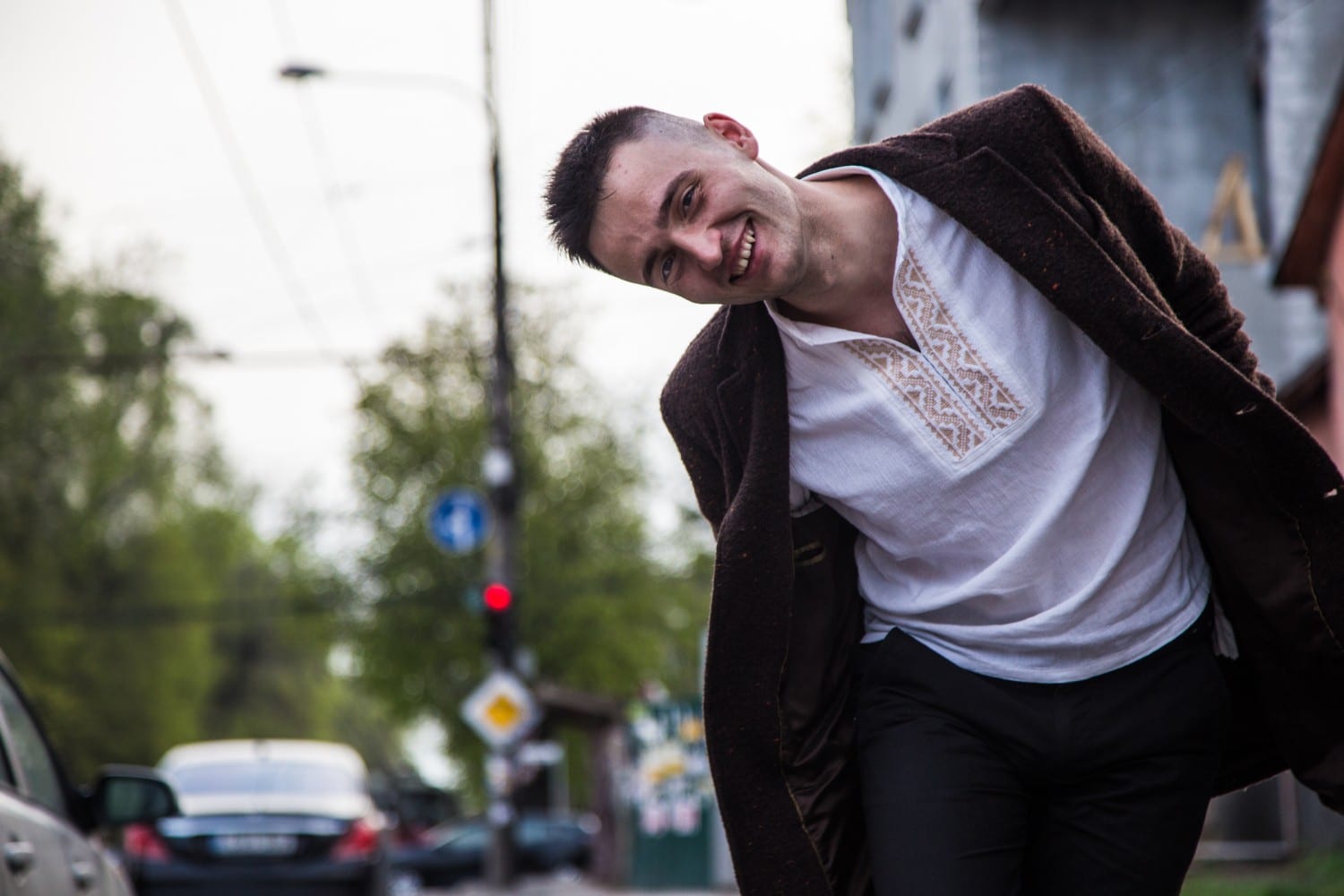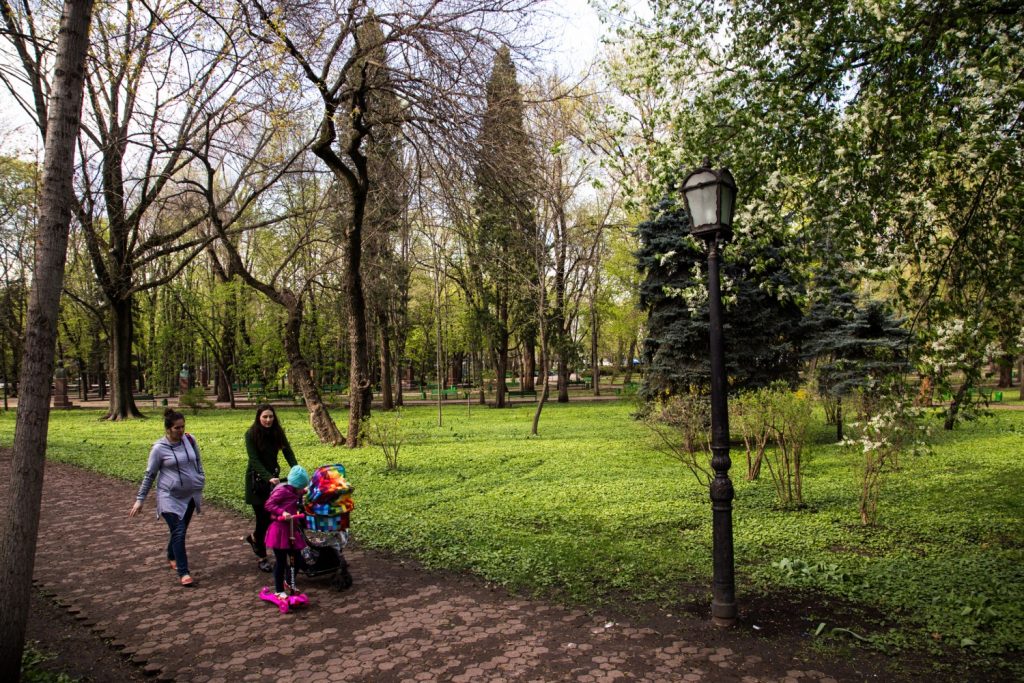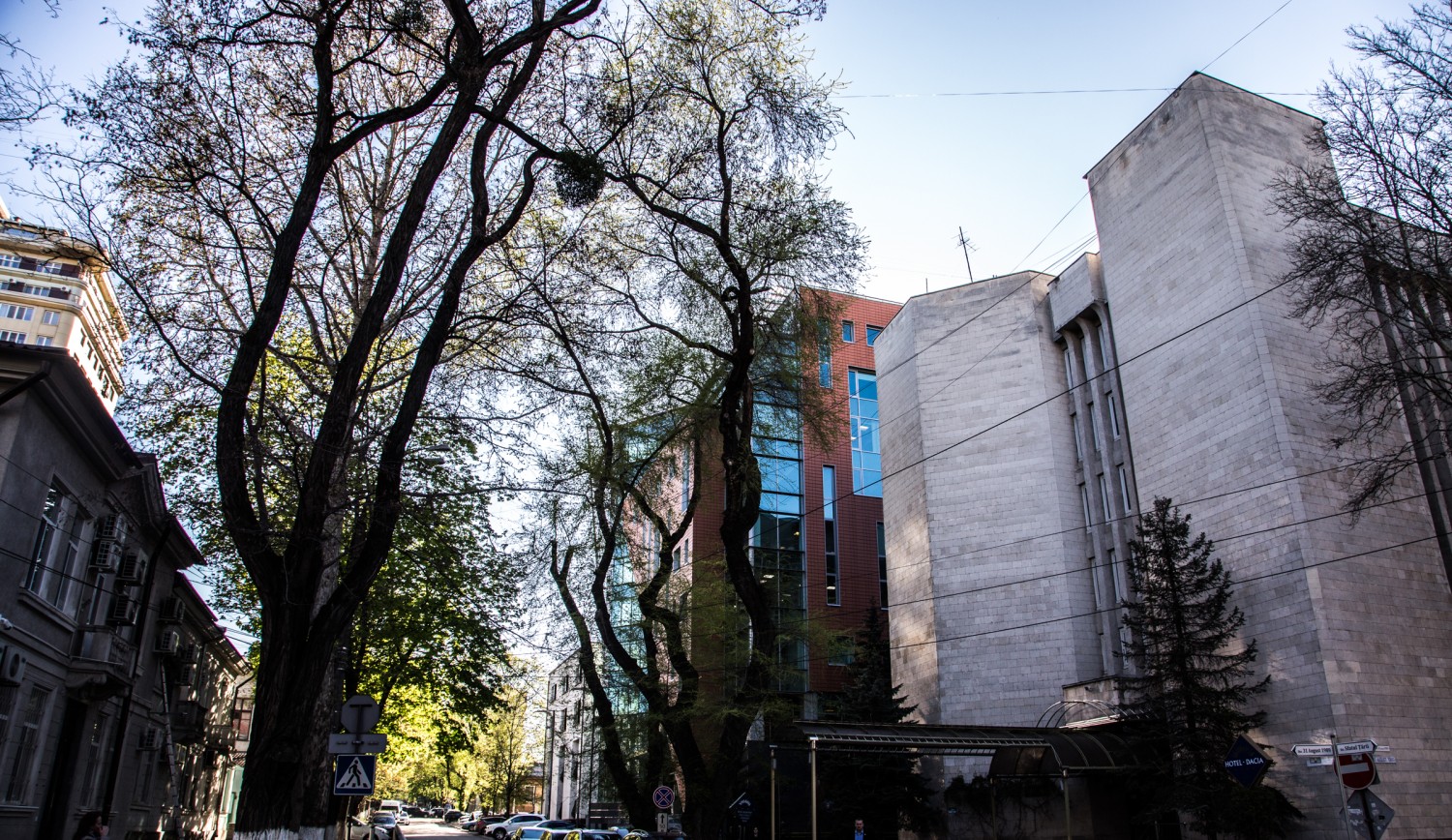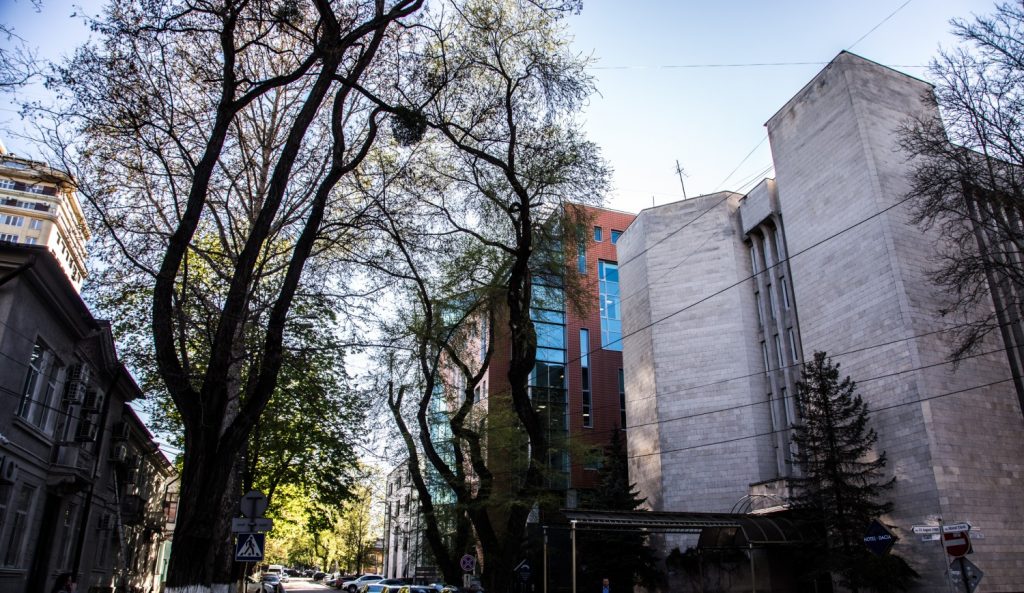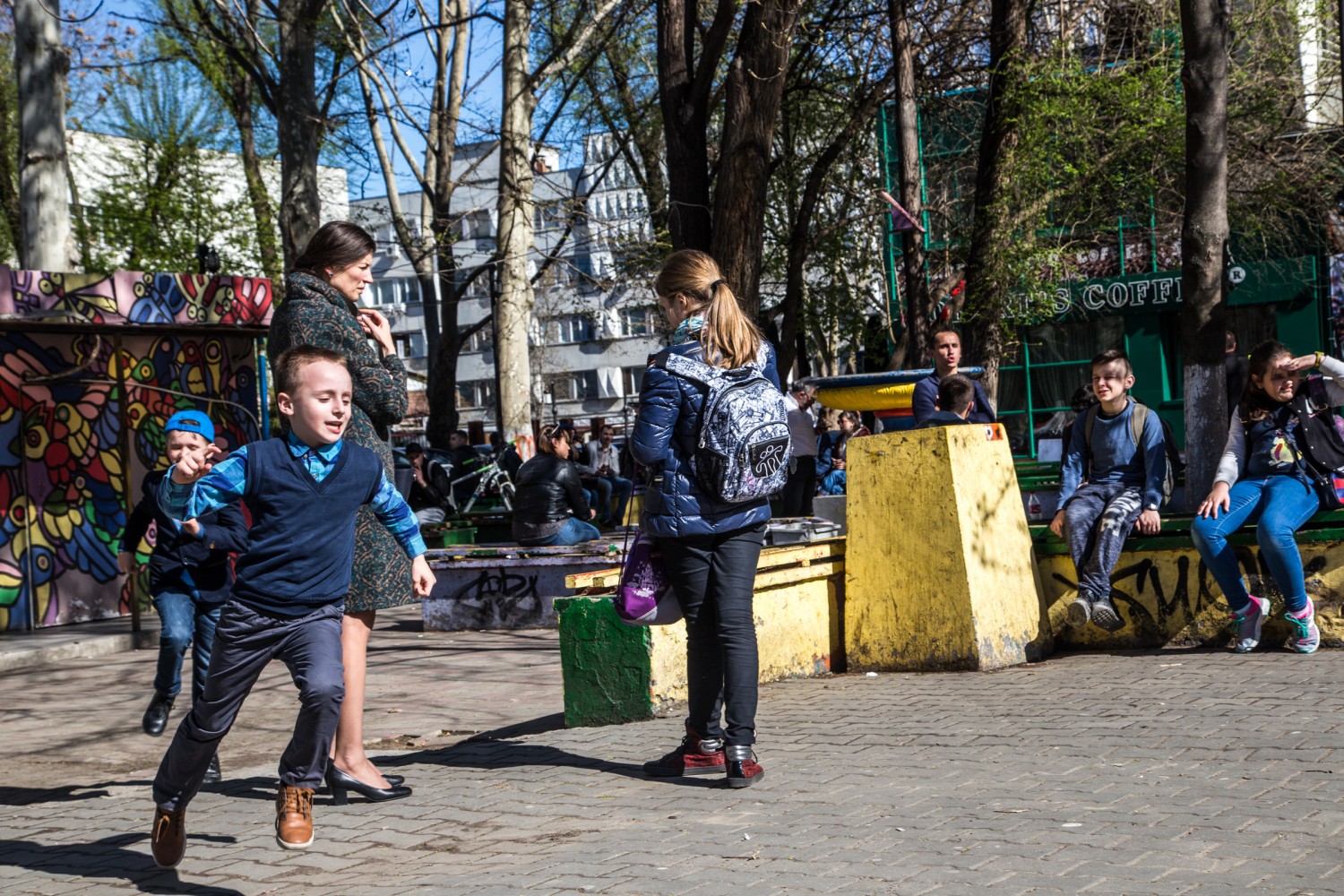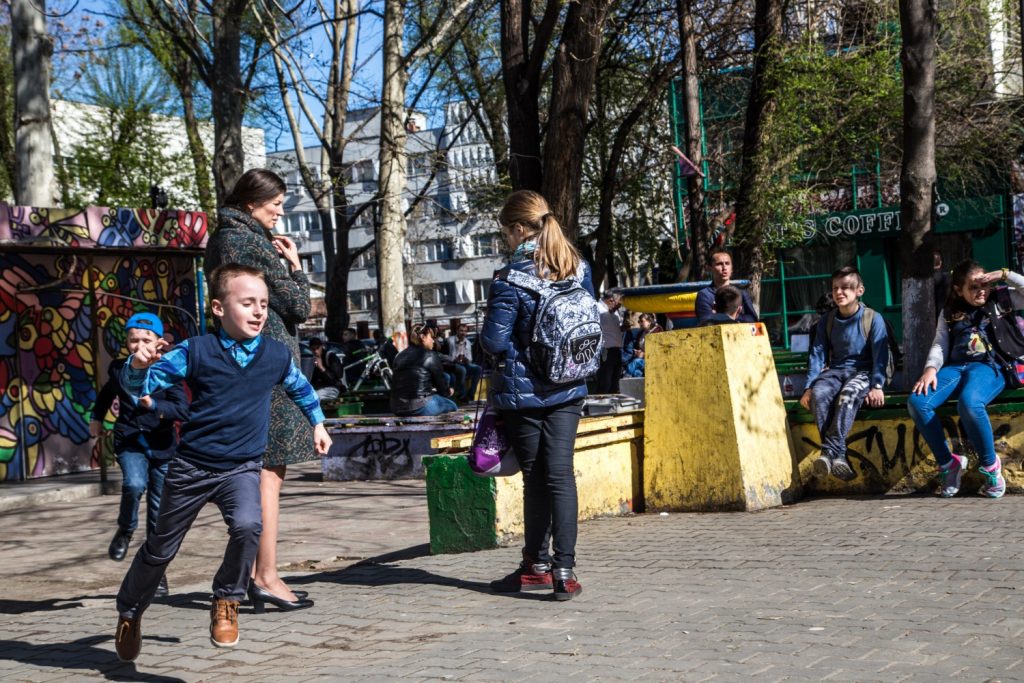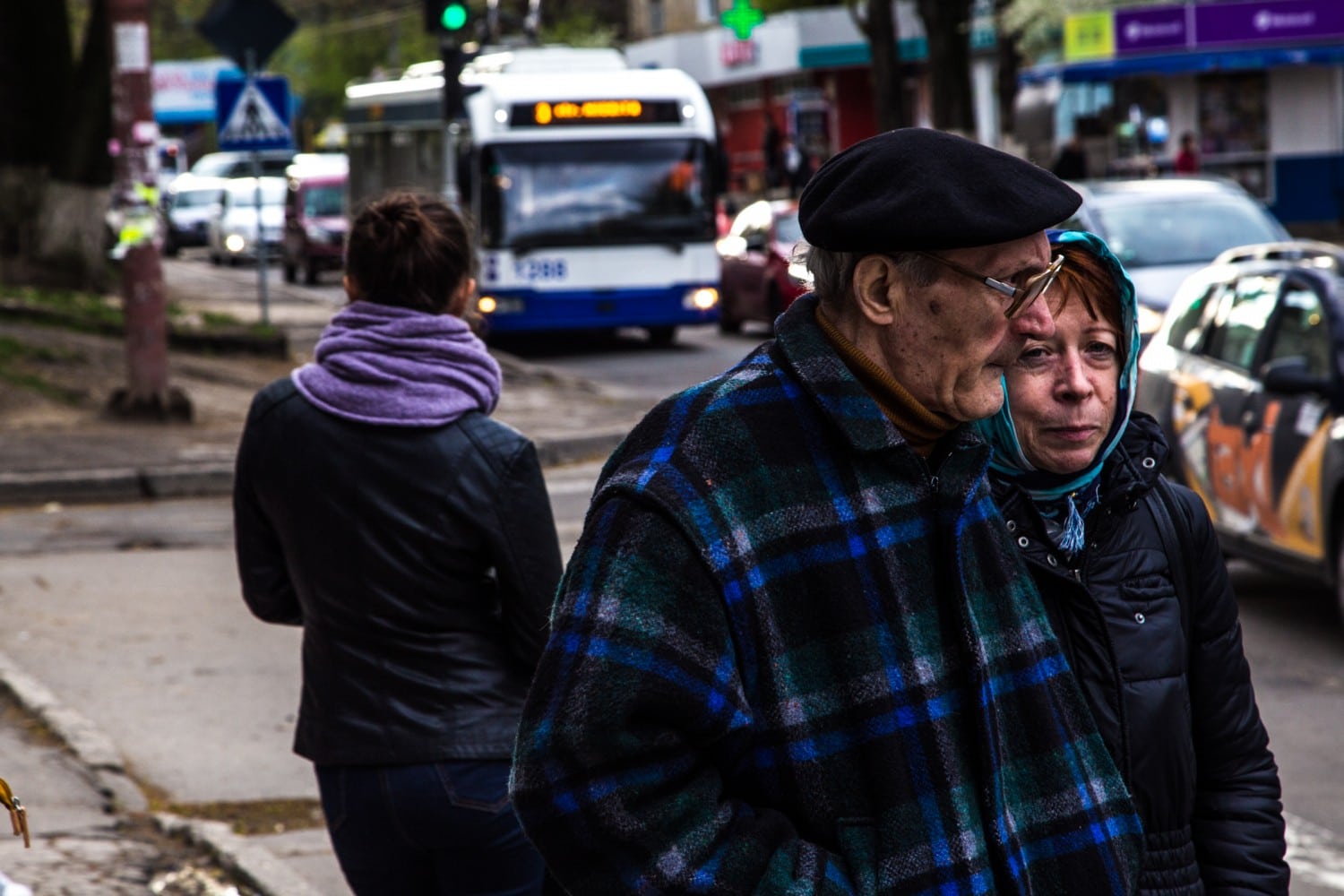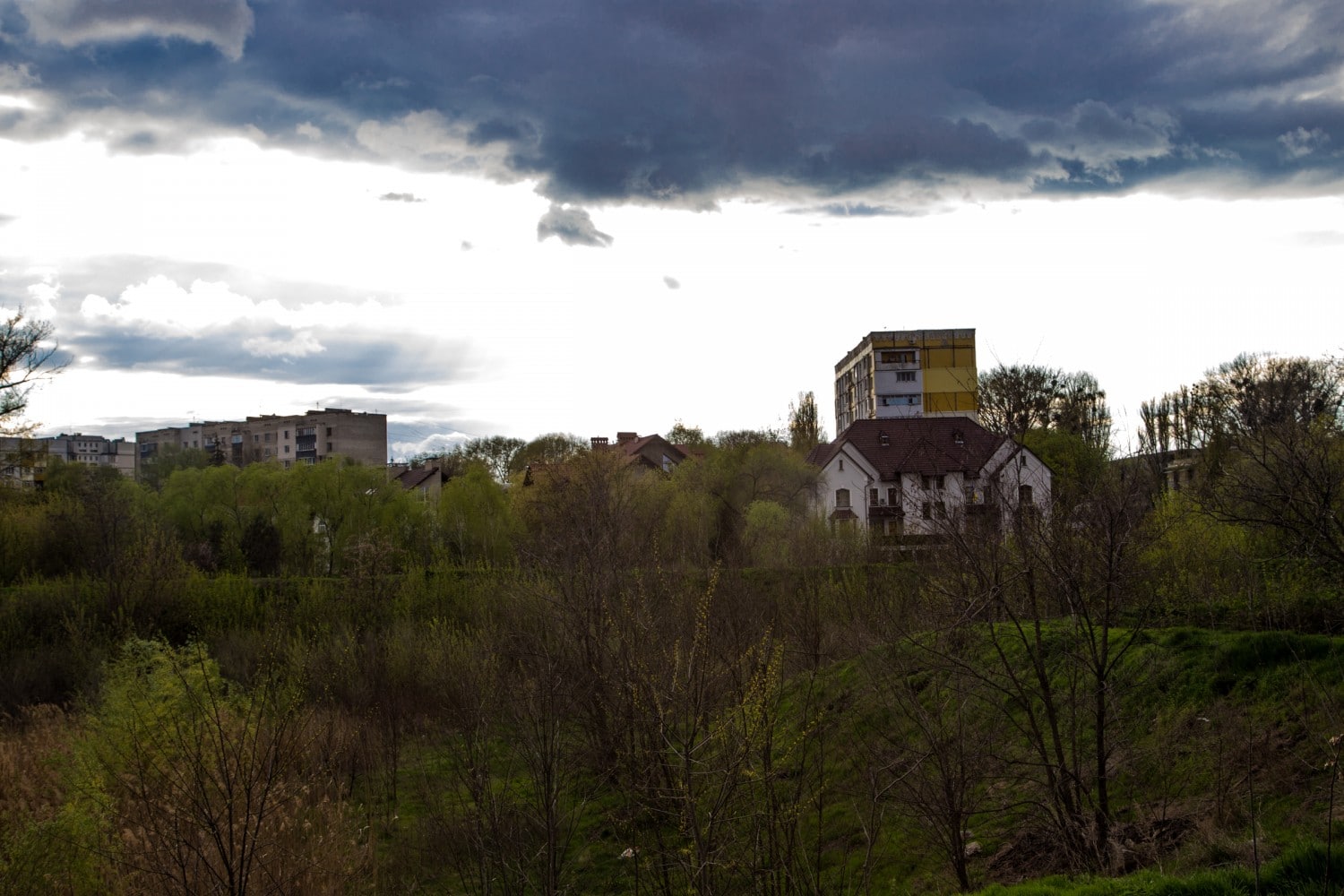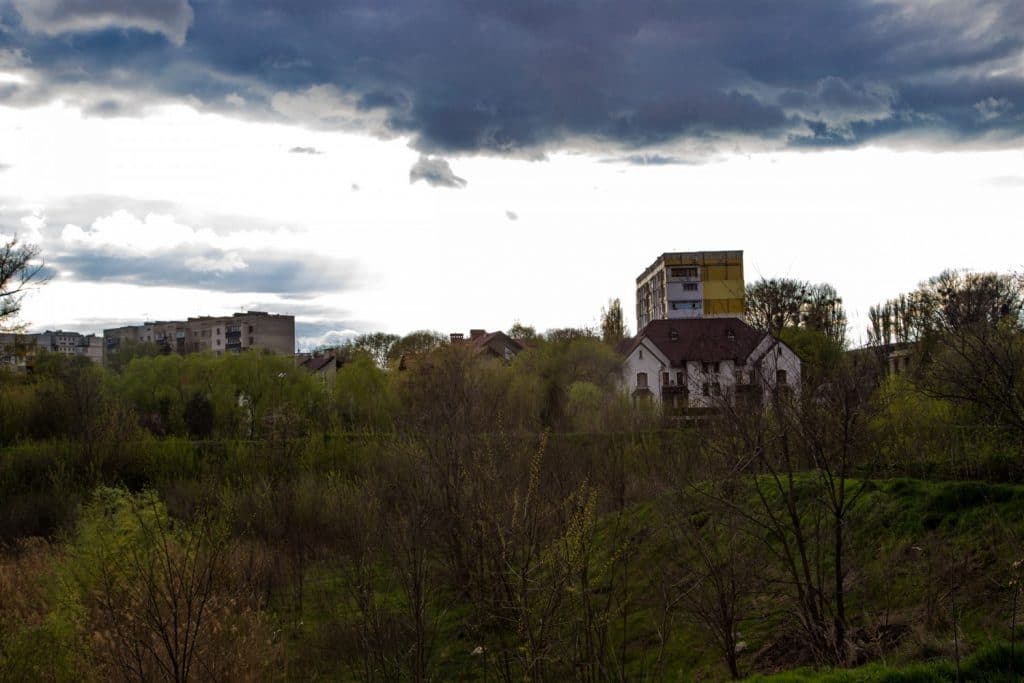 A Glimpse of Armenia's Many Monasteries
A little known fact (at least, in America, where most things about Armenia are unknown) is that Armenia despite its many Muslim neighbors, was actually the world's first Christian nation, officially adopting it in the early 4th century. What I learned after only a week in Armenia is that this is not simply some travel guide fact, used to entice tourists. As Armenians will tell you, they are deeply proud of being the worlds first Christian nation, which is unsurprising when you learn that about 92% of people belong to the Armenian Apostolic Church. If you're like me, and had no idea what that was before talking to a priest from a monastery near Yerevan, Armenia's capital, then don't feel bad. Father Garegin, the aforementioned priest, explained to us that the religion is, for the most part, a religion that has a lot in common with Orthodoxy.
With such a high percentages of believers, it's not surprising that Armenians consider their faith to be a central part of their identity. This is precisely why the Policies and Conflicts in the Post-Soviet Space program (or PCON) through SRAS and NovaMova made sure to cram as many monastery visits as was feasible into the week we spent in Armenia. My impression after visiting several of these sites is that, while the churches themselves are actually rather plain in comparison with famously ornate Orthodox cathedrals (Father Garegin explained that they believe that too much flash can be a distraction when trying to worship), the places they are built in are often times breathtaking. As always, photos will do more than I ever could to explain, and so, let me show you what I saw through my camera lens during my week in Armenia.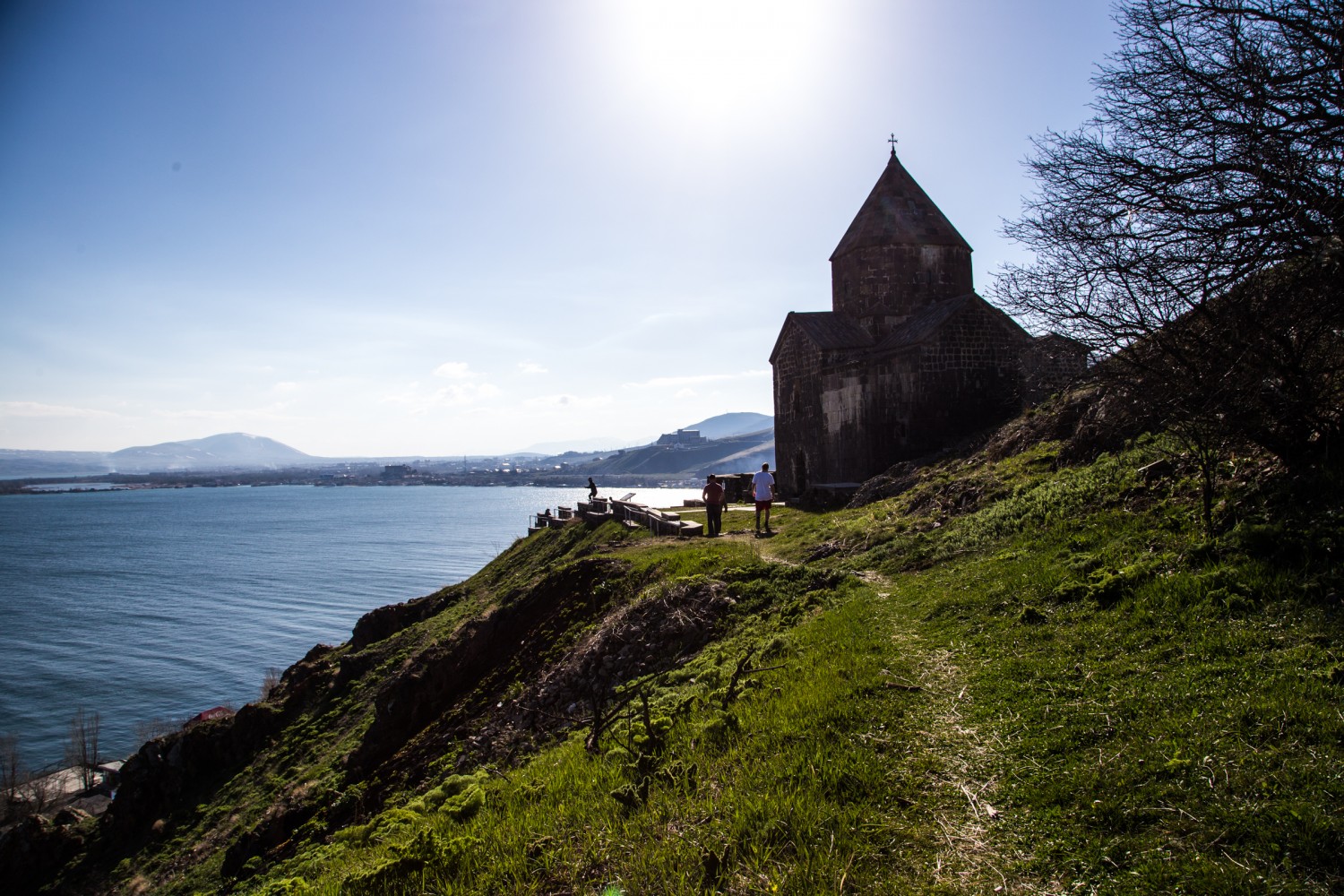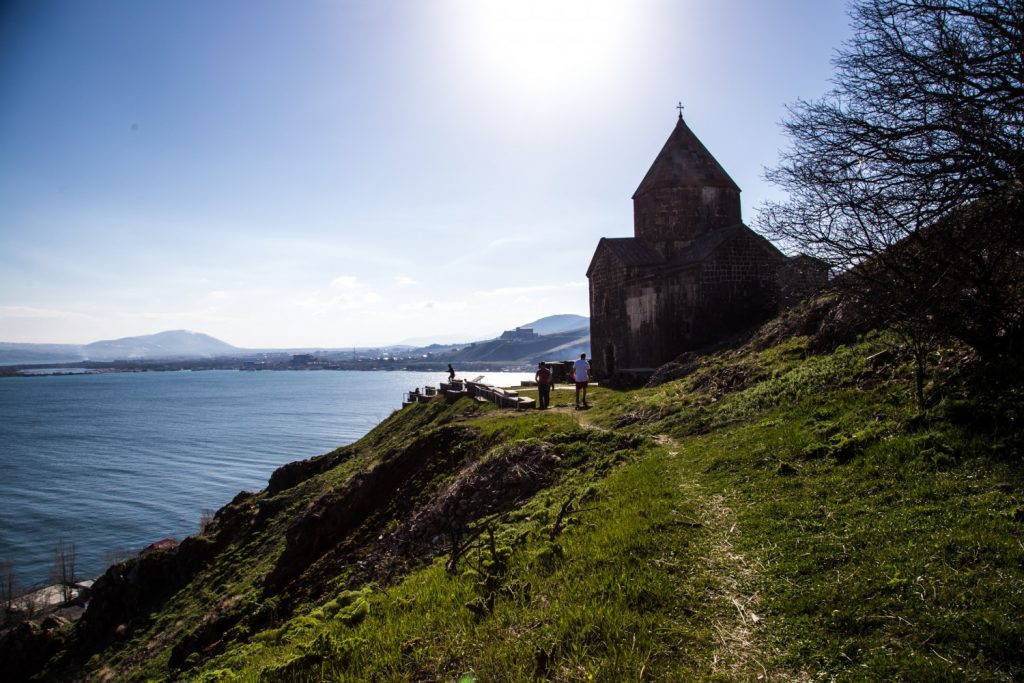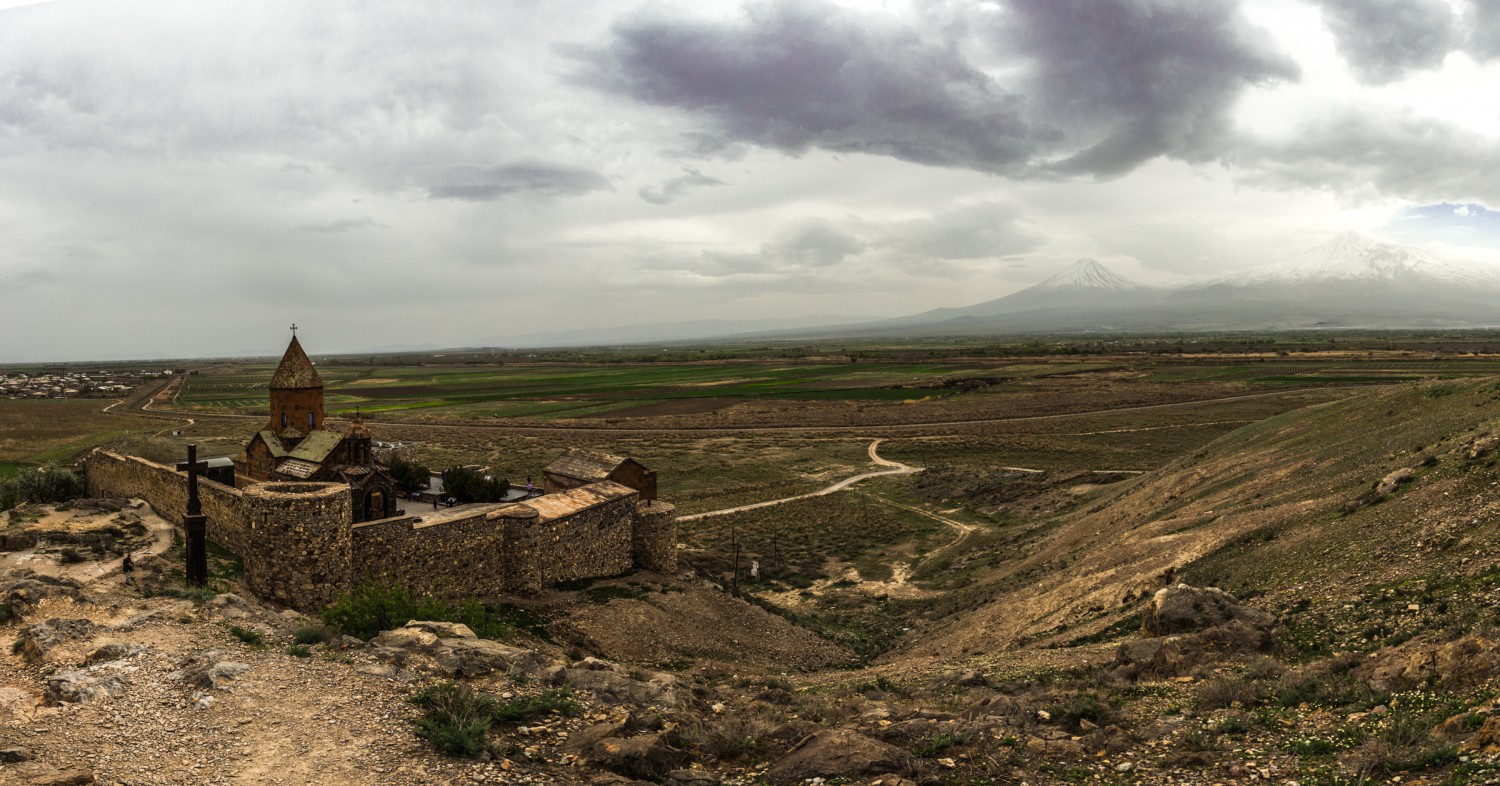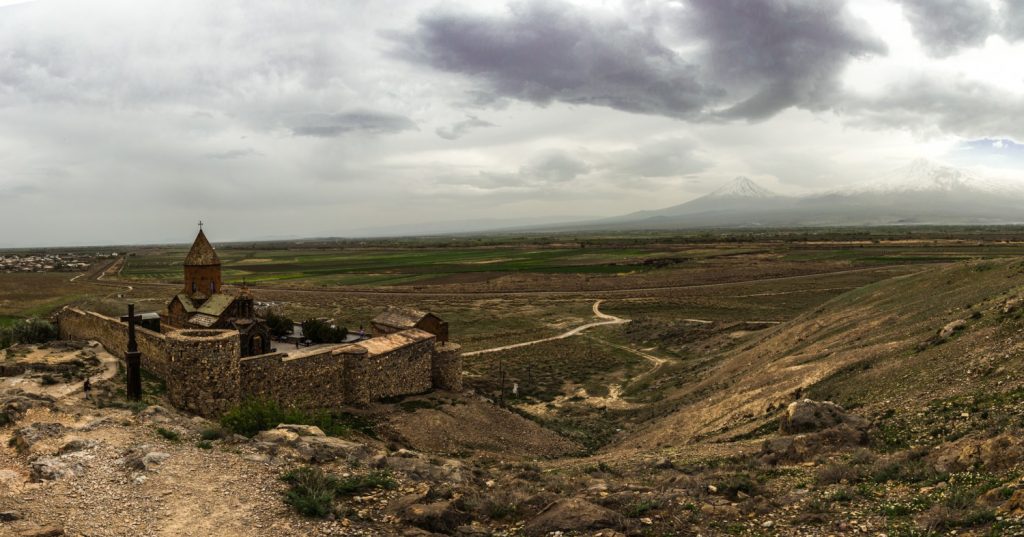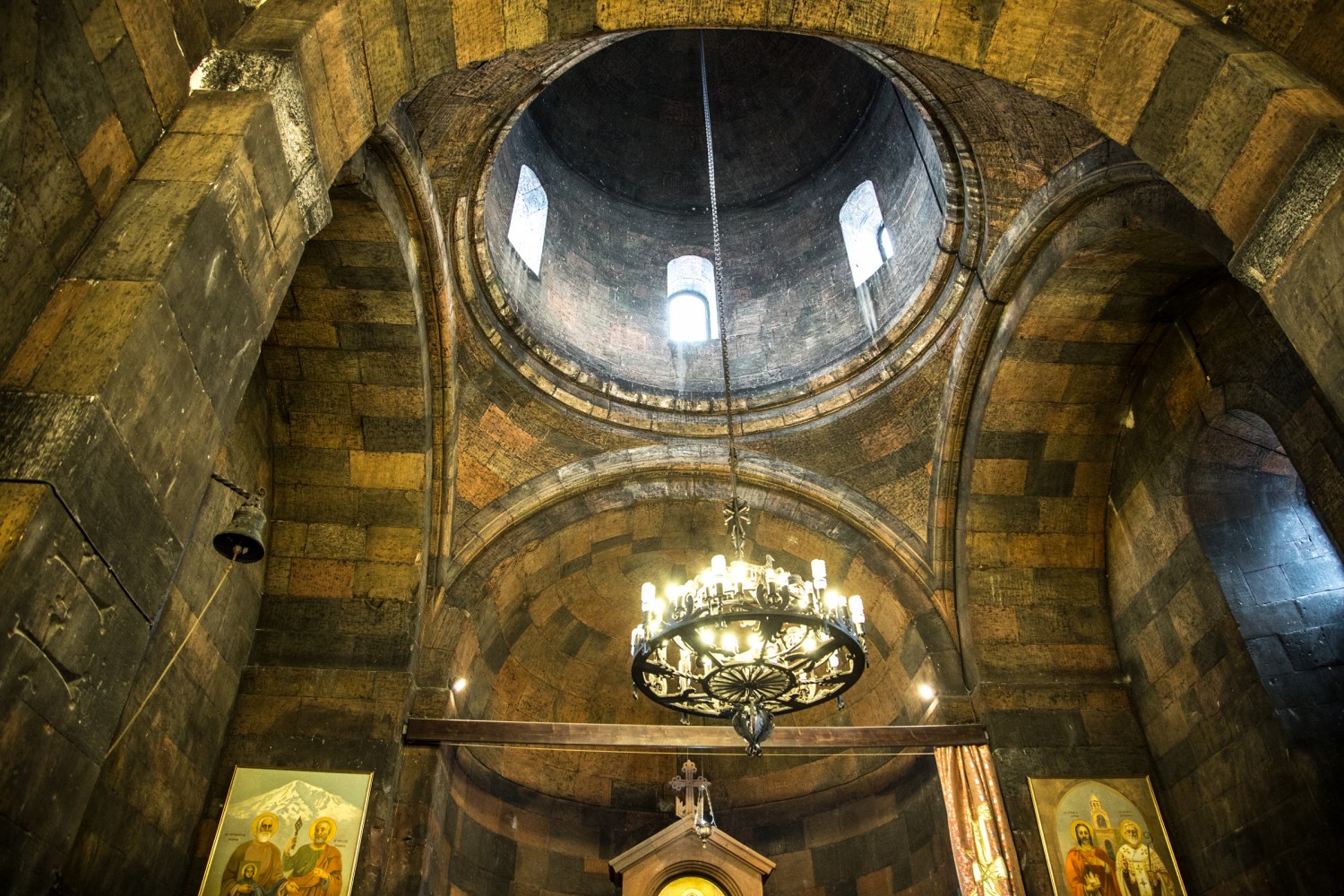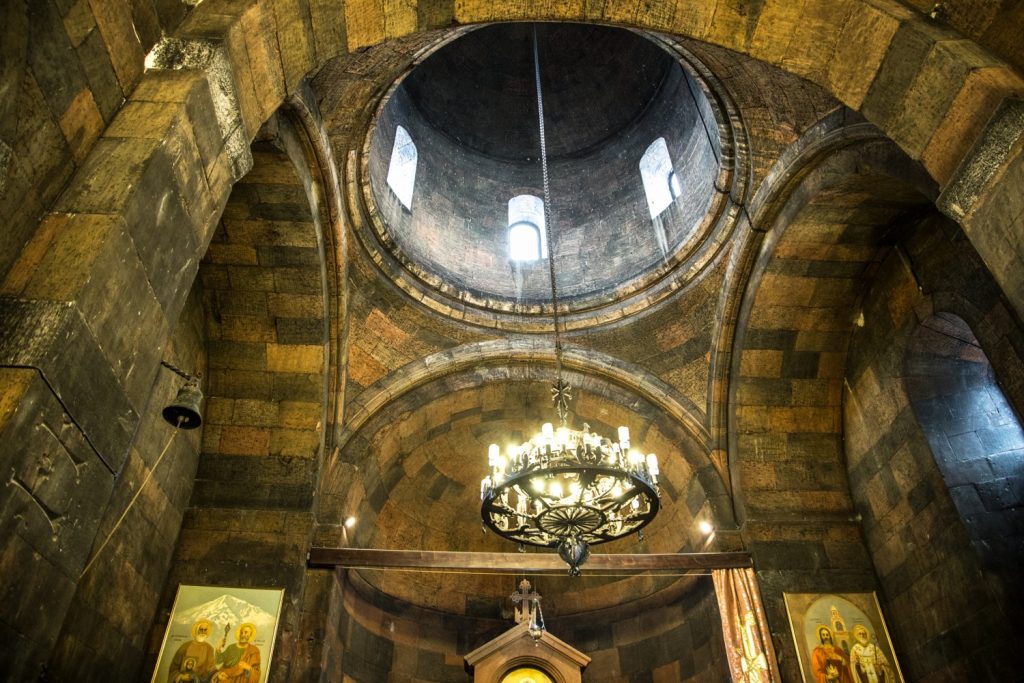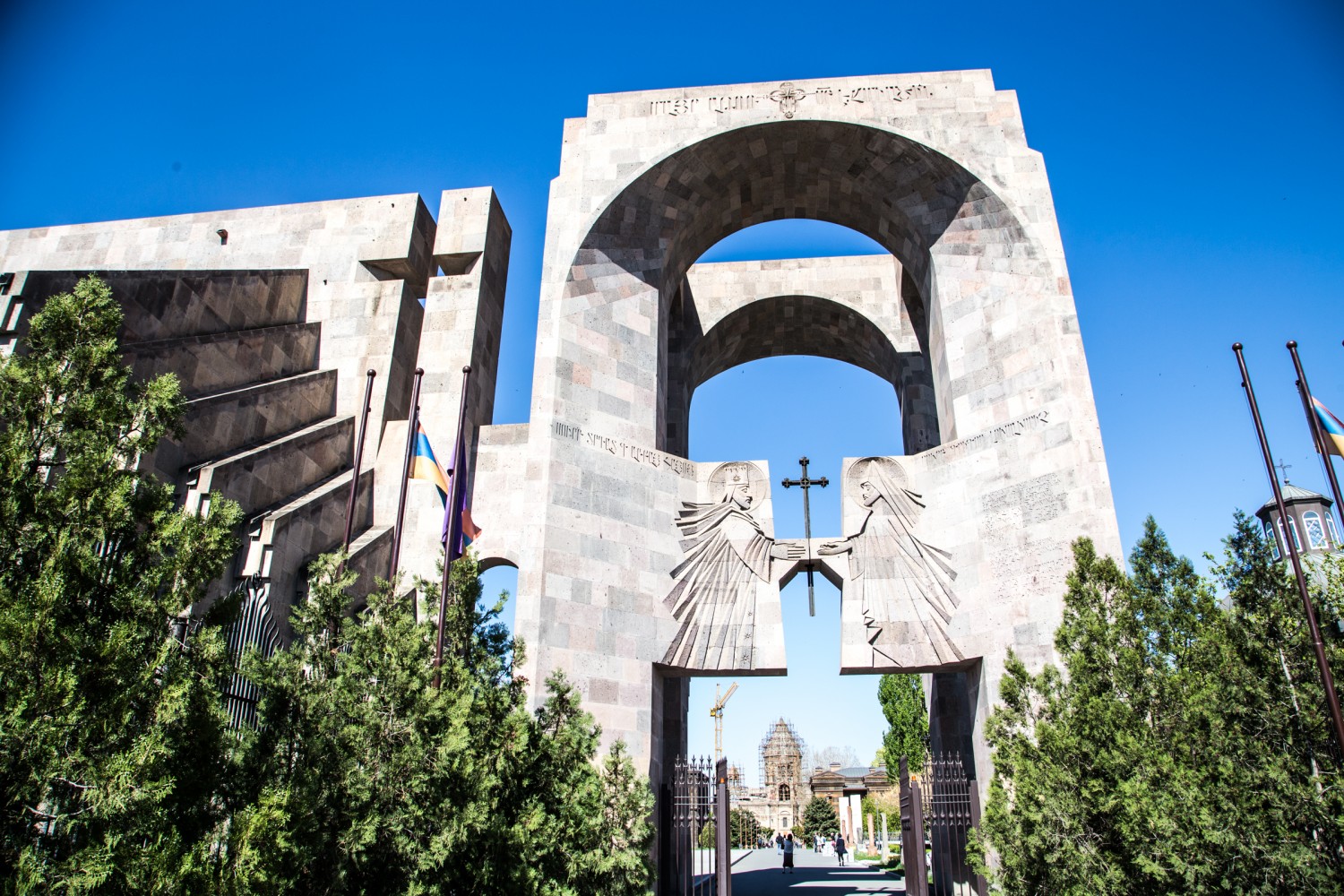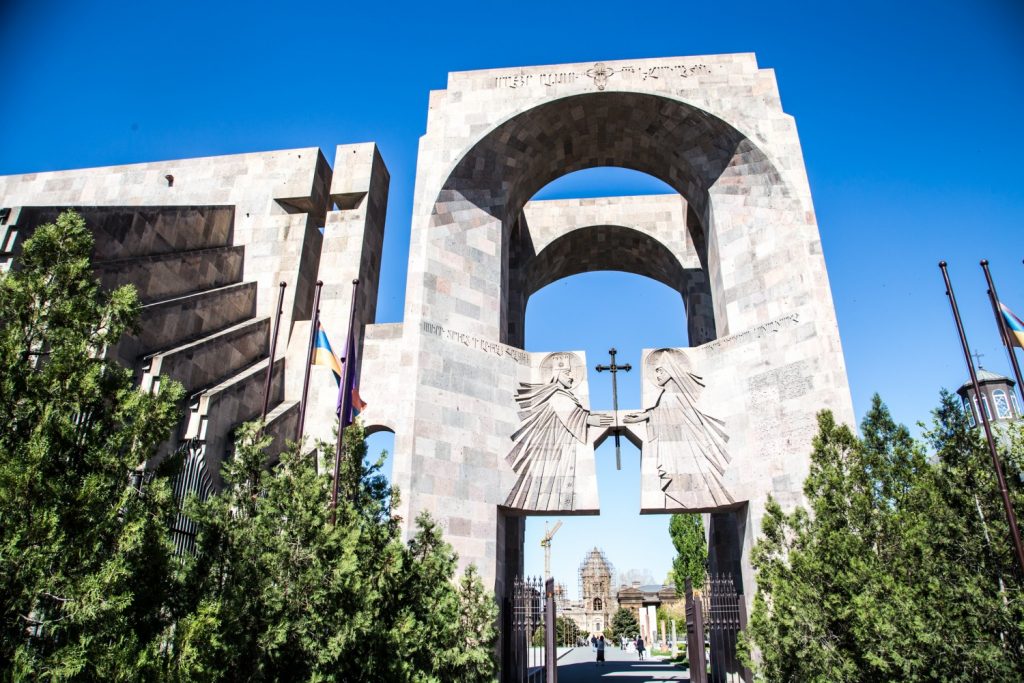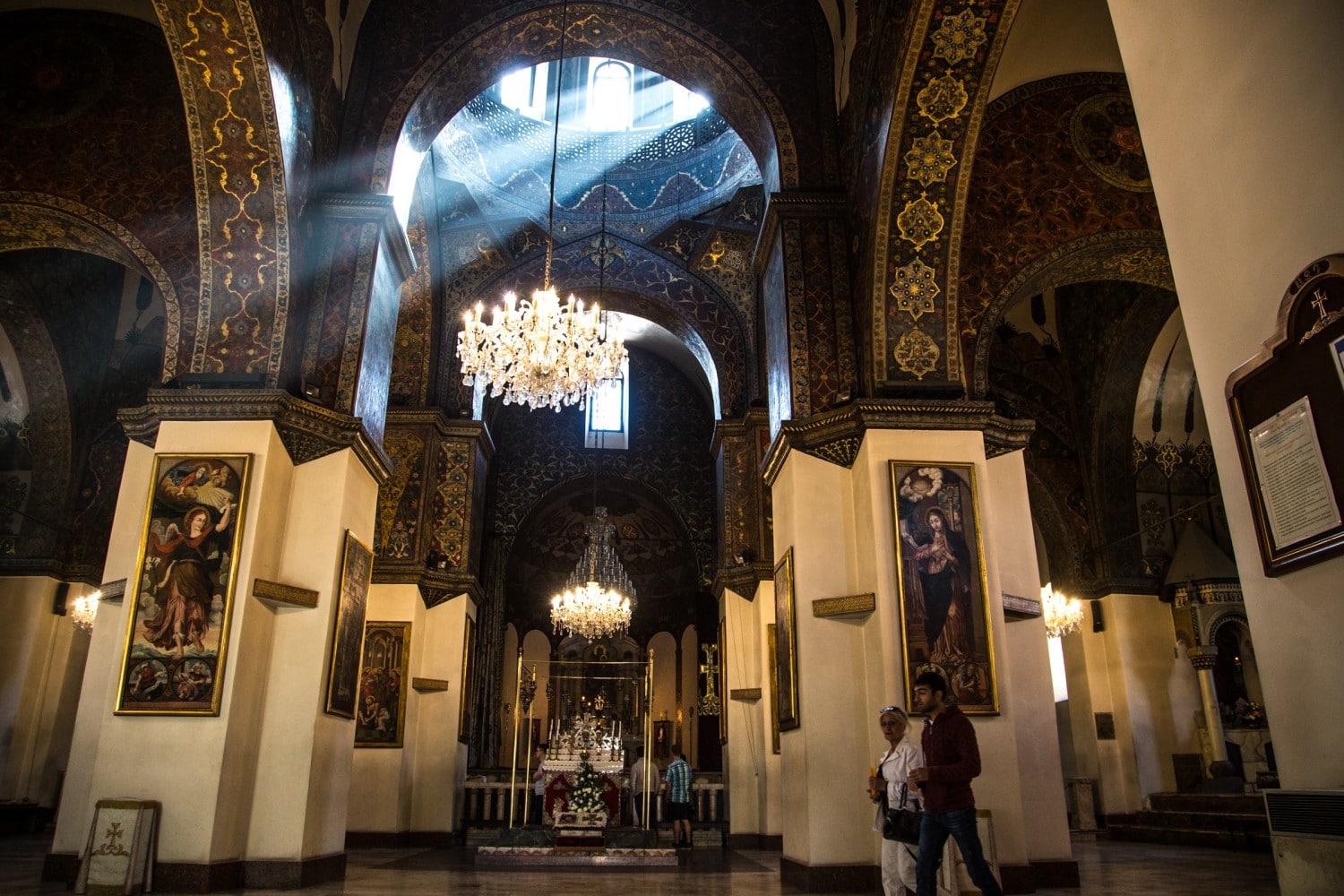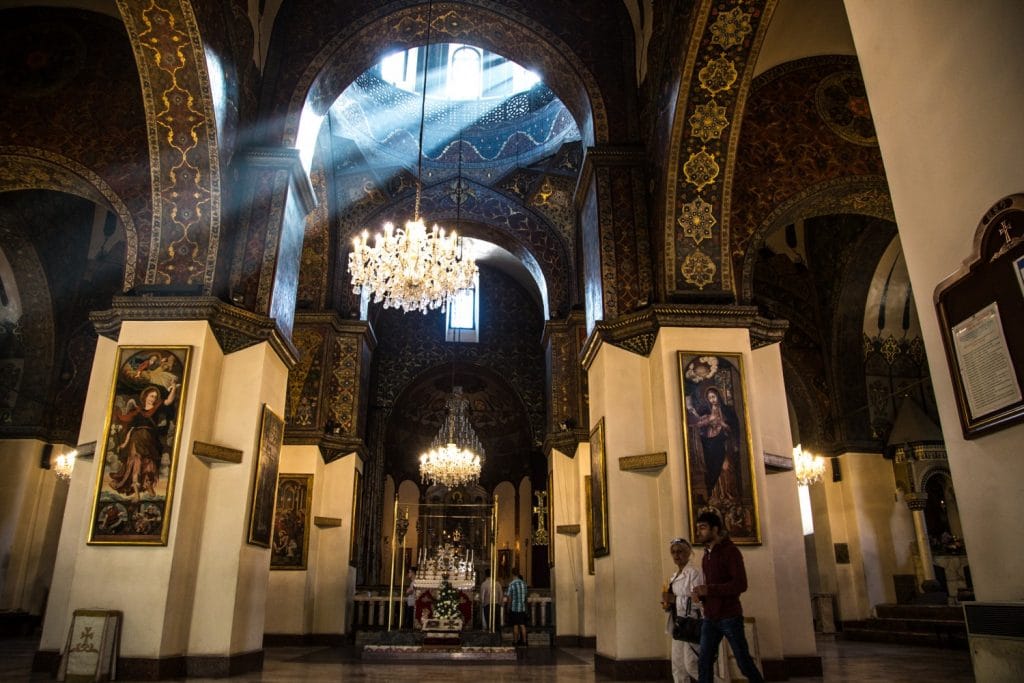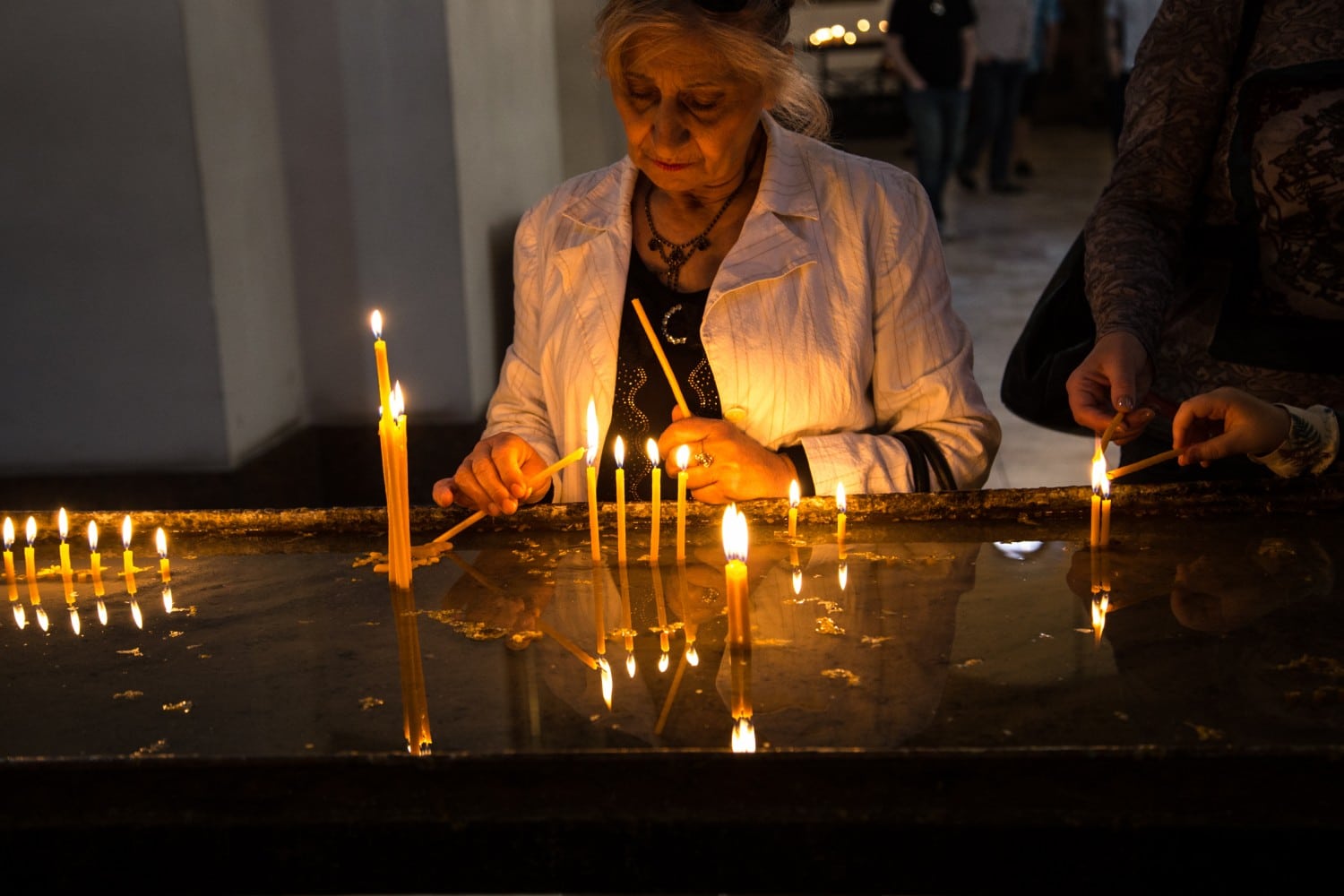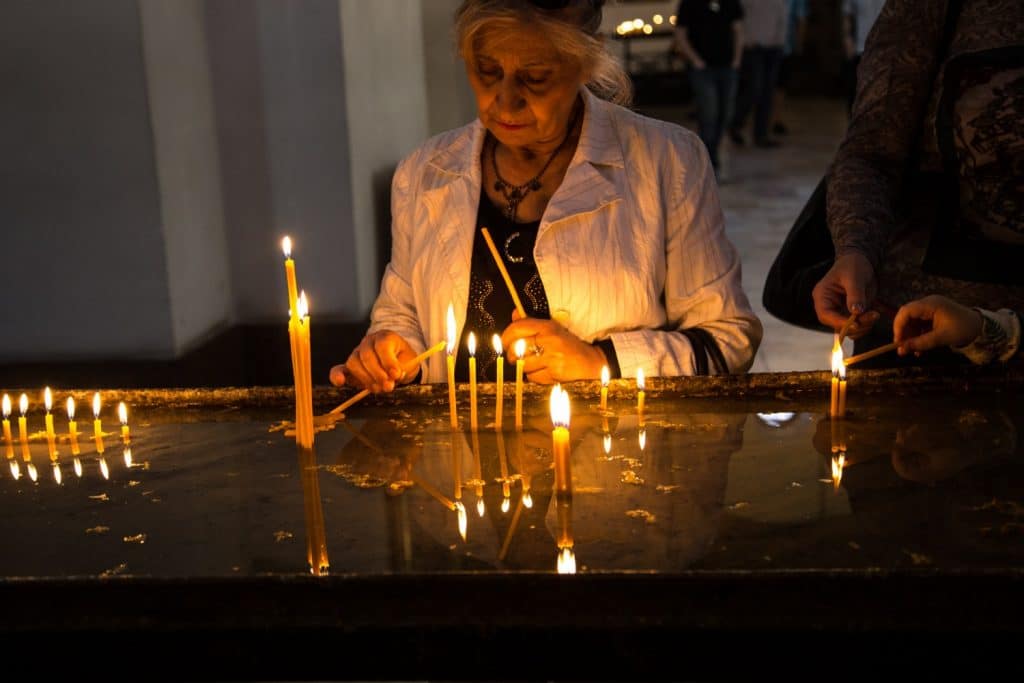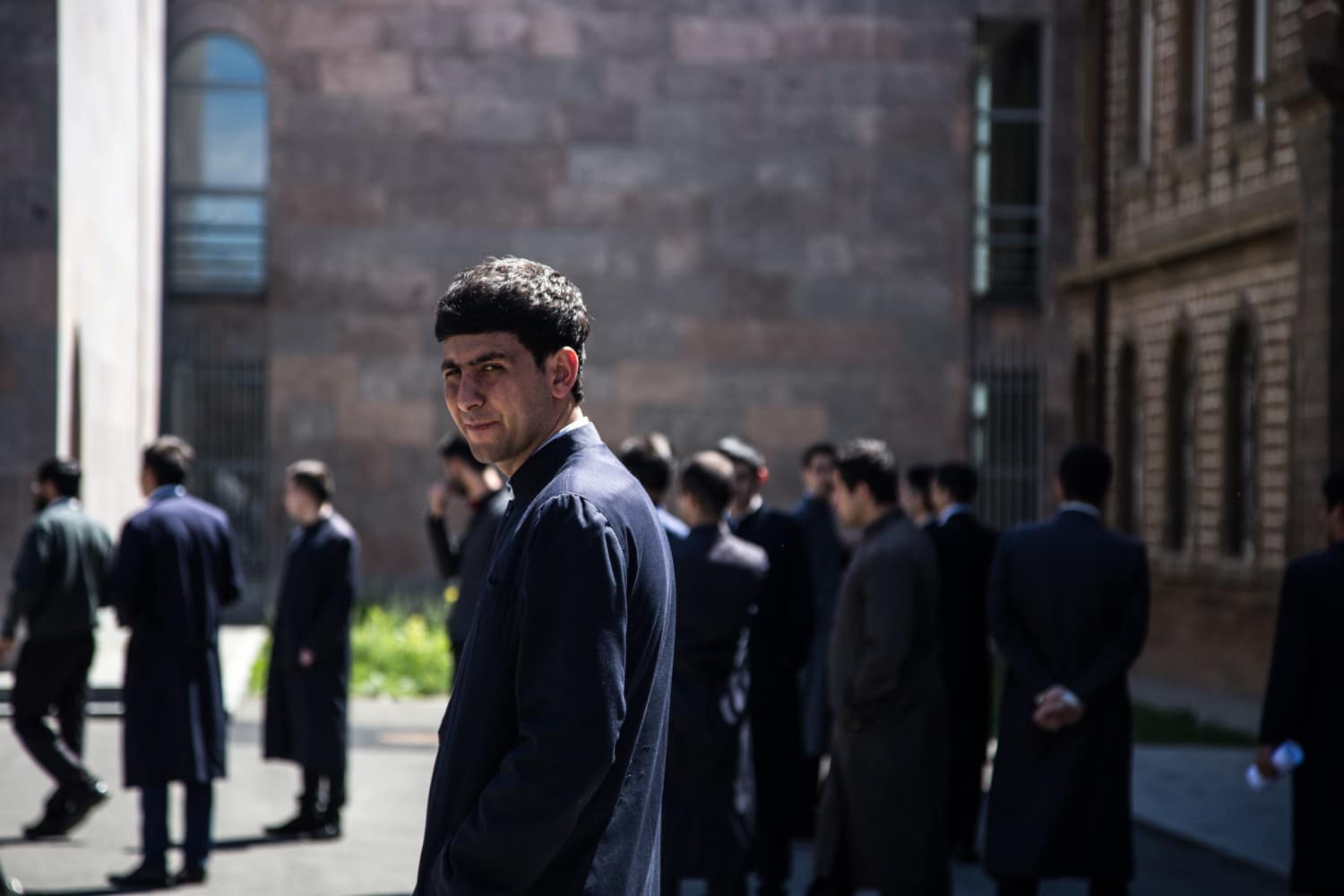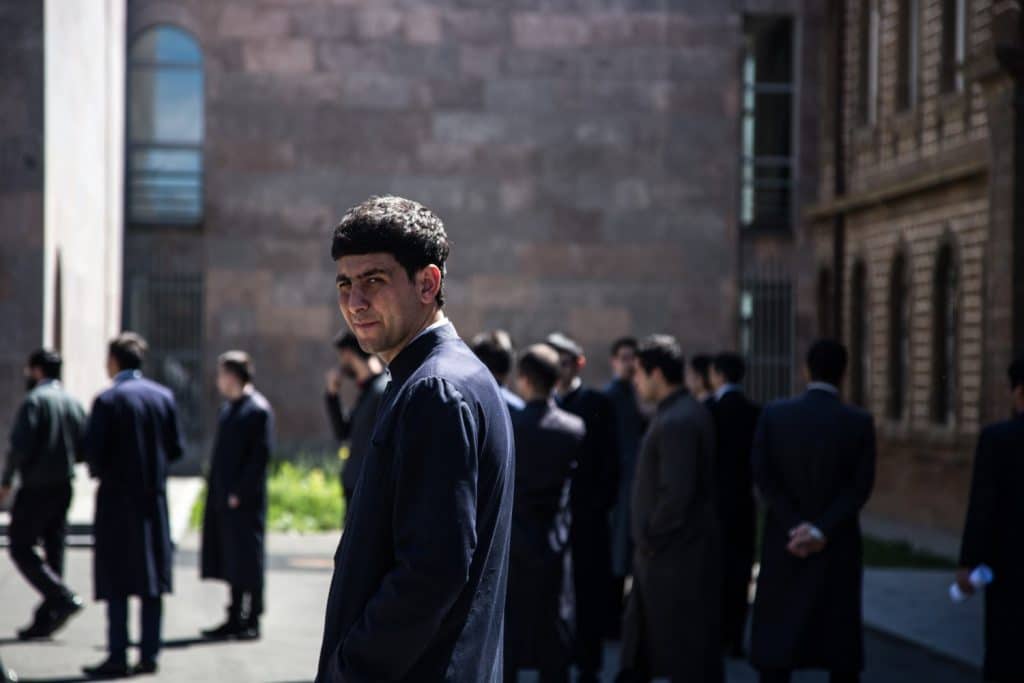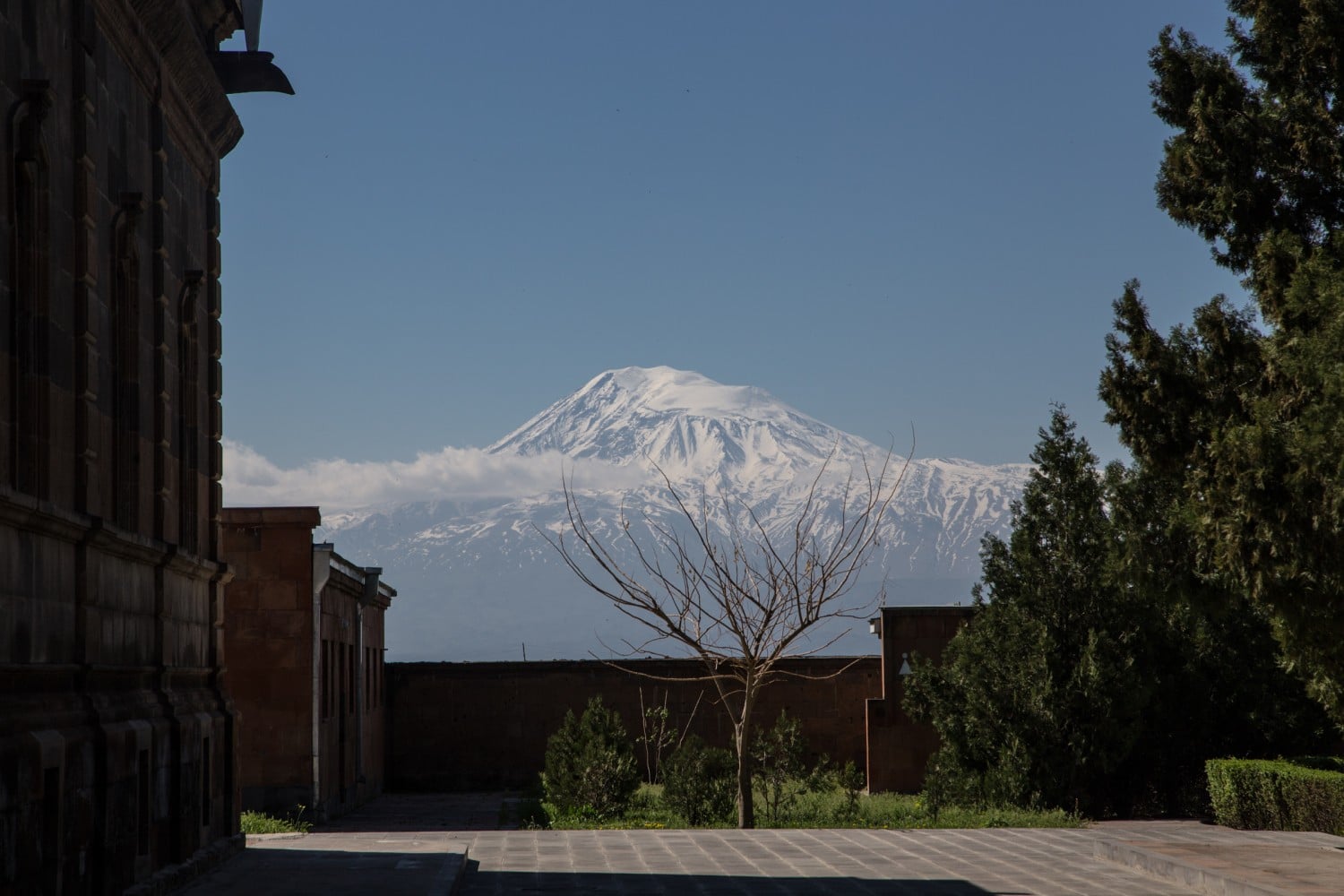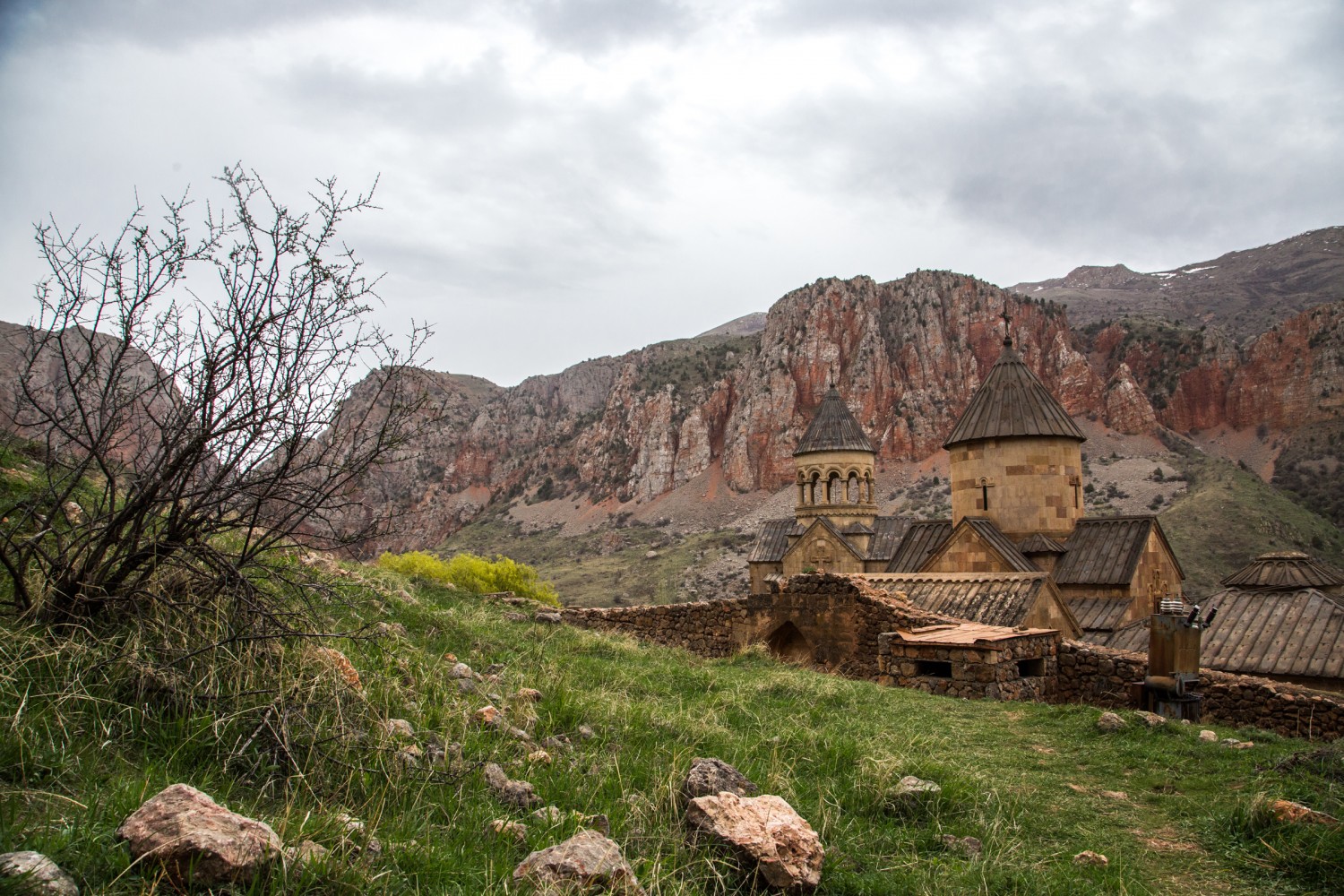 Tbilisi, Georgia

Tbilisi, the capital city of Georgia is known for its unique (and un-regulated) architecture and cheap cost of living. In a few short days I discovered both are true, but also that there is much more to the city than some weirdly shaped iconic buildings and inexpensive cafes (of which there are many).
At the end of my travel for Policy and Conflict in the Post-Soviet Space, I chose to spend a few extra days in Tbilisi, because its quirkiness intrigued me, and maybe a little bit because if I went back to Kyiv any earlier I would overstay my 90 lawful visa-free days in the country. Thus, I spent five extra days in Tbilisi doing what I always do: wandering and trying to understand the place through the lens of my camera.
No matter how far I ventured from Fabrika, the very hip hostel that I stayed at (a very hip, converted Soviet sewing factory), I was always fascinated by Tbilisi. From priests to grandmothers and skeptical children and gaggles of teens, I saw every type of Georgian on the streets. And the further you get from the swanky hills on the edges of "Old Tbilisi," where the former president spent a fortune renovating decaying old buildings into fancy hotels and restaurants, the better. The real Georgians are in the markets, at the produce or khachapuri stands that line streets, or near the churches. Here, let me show you: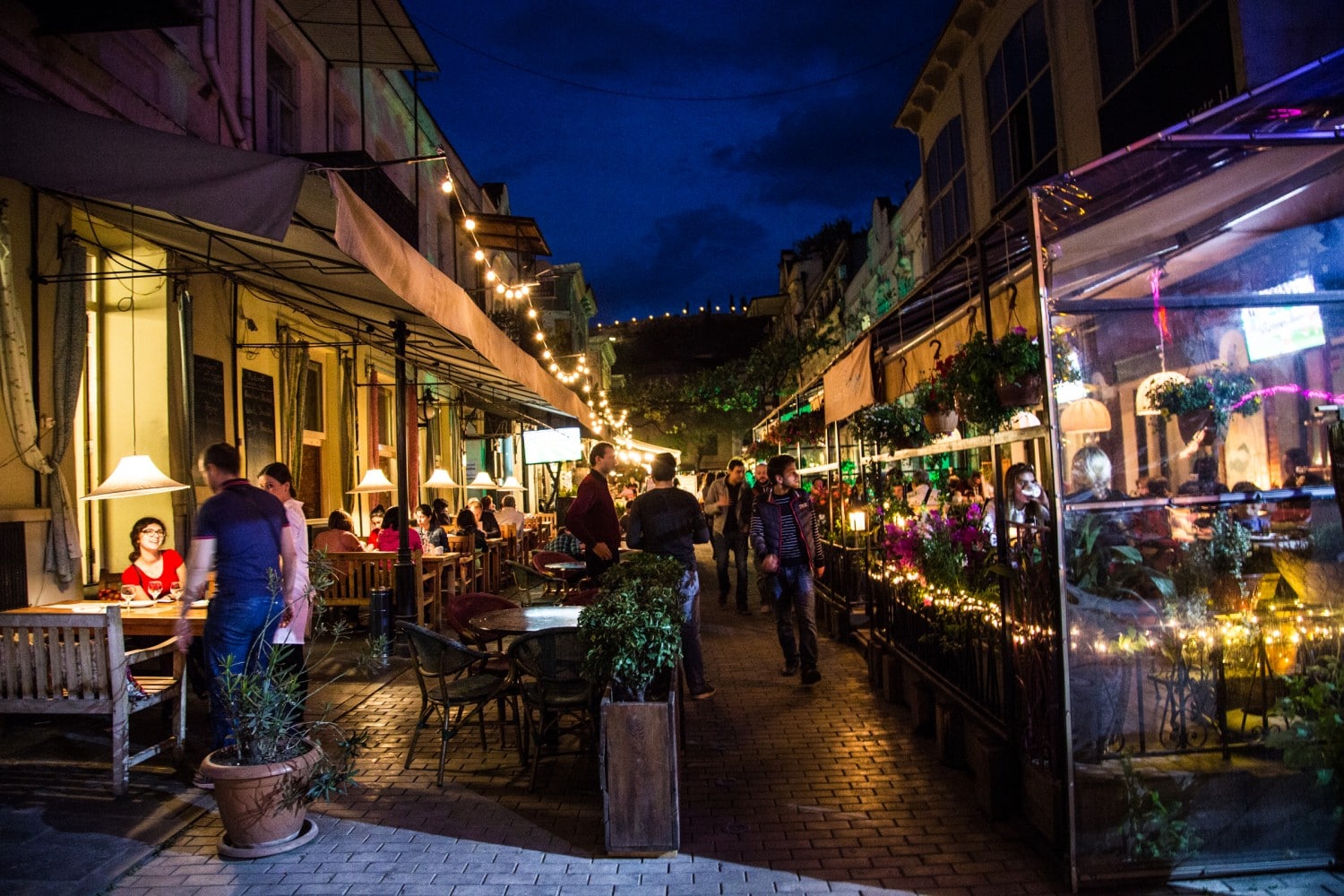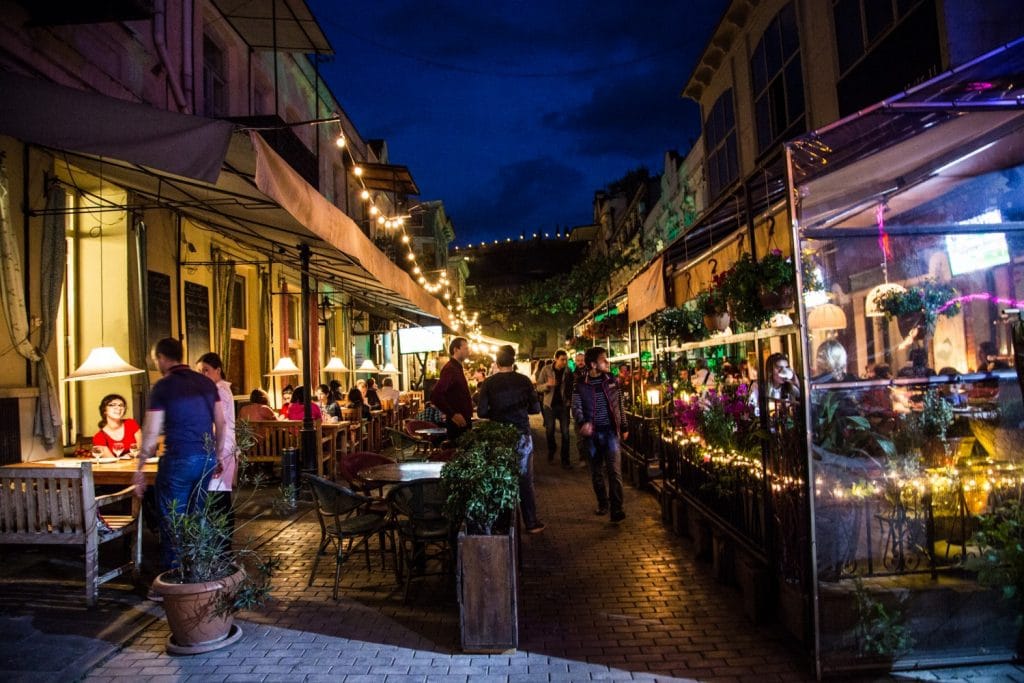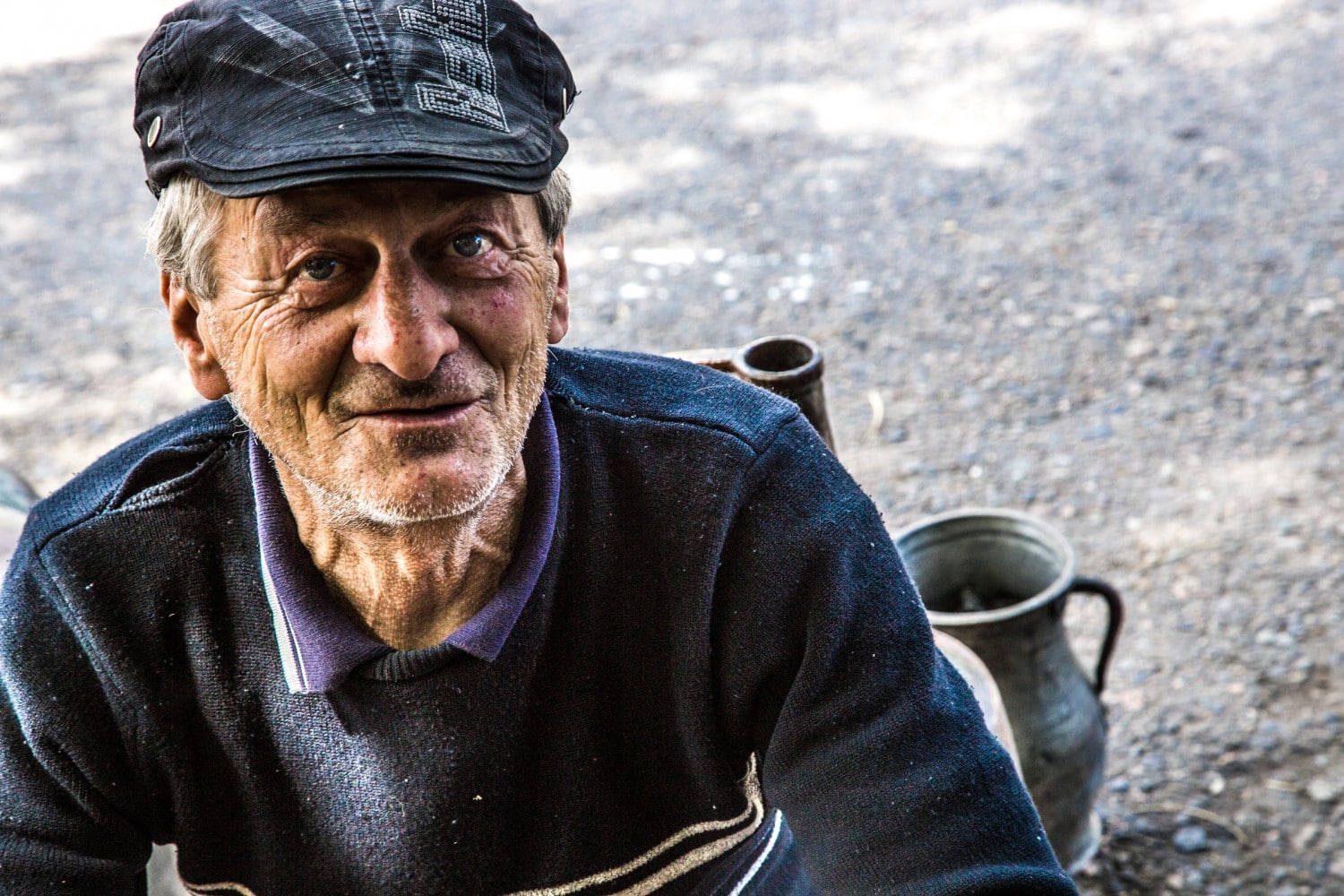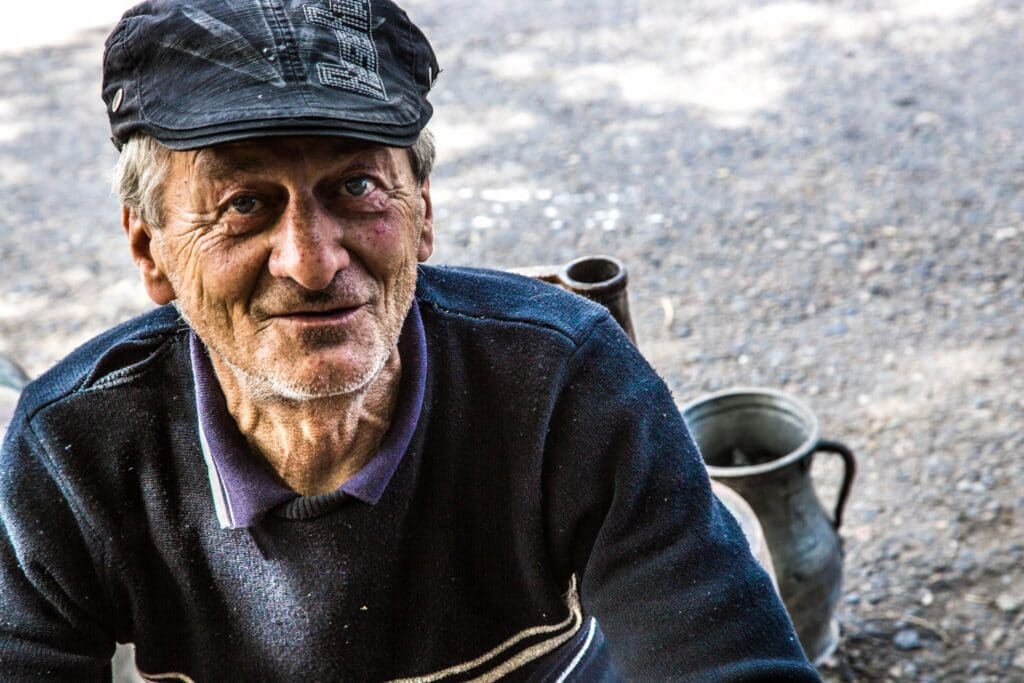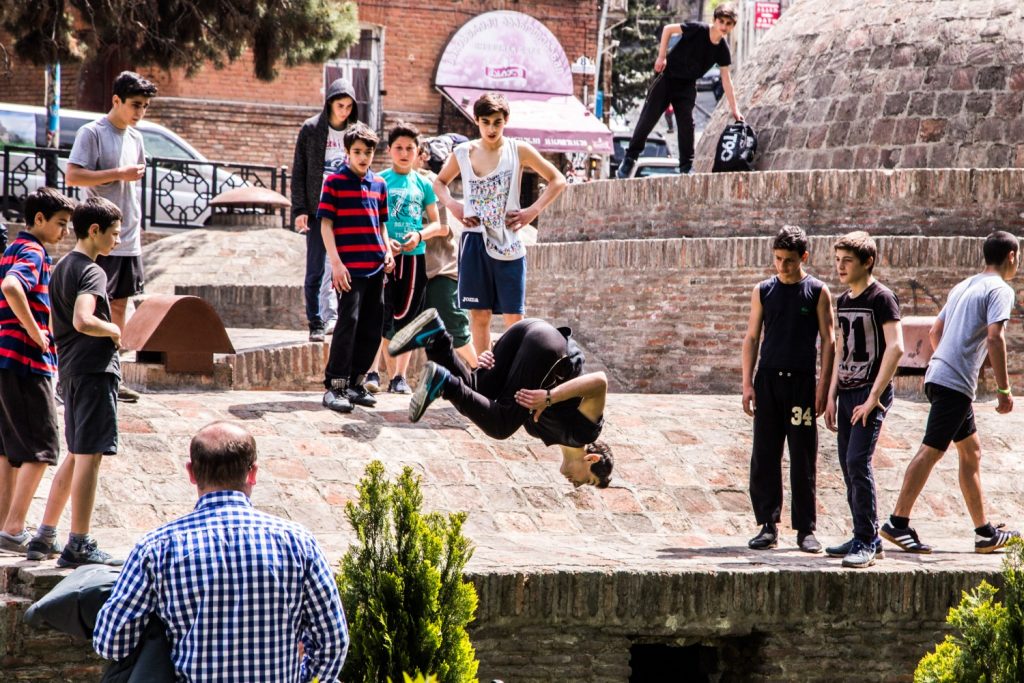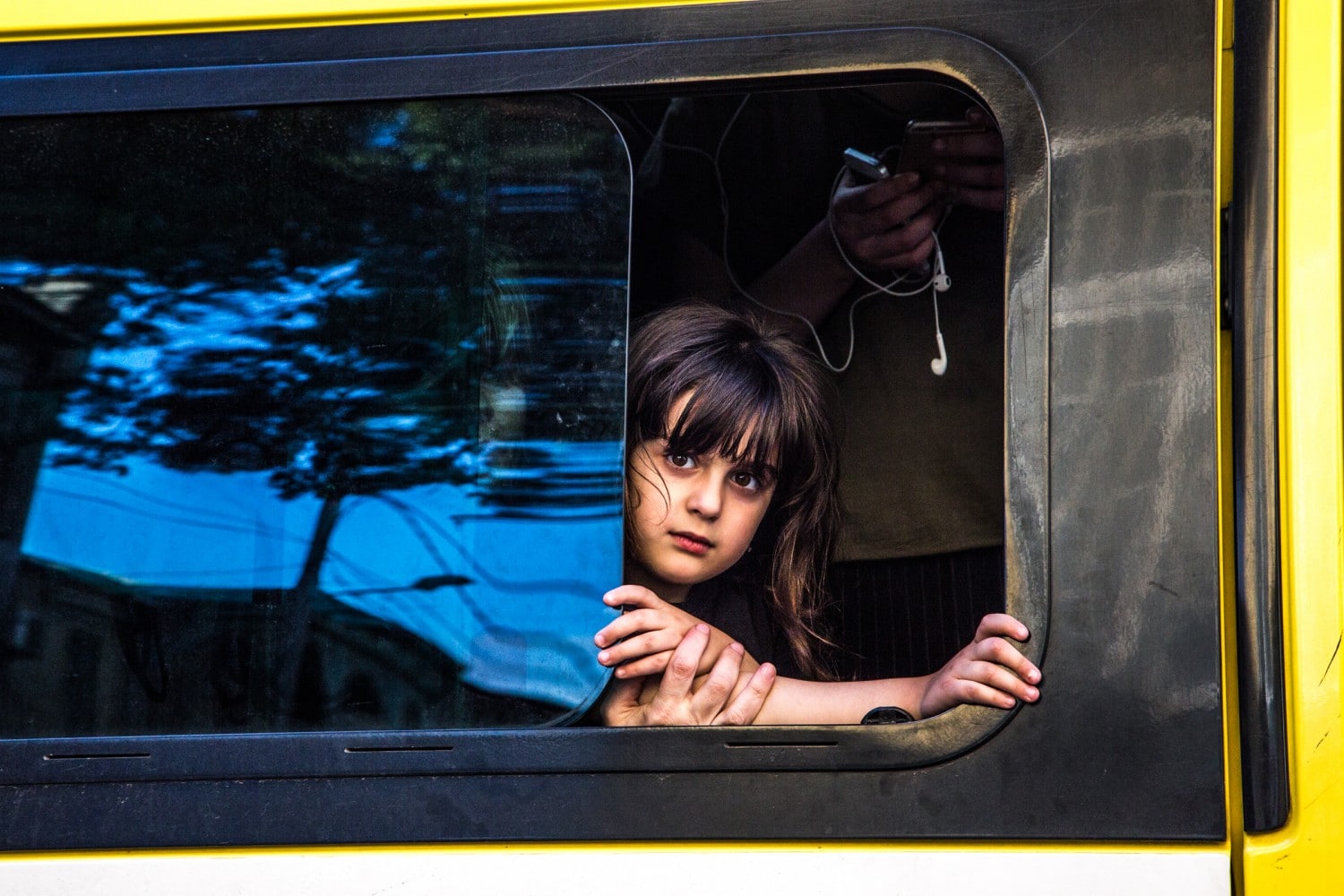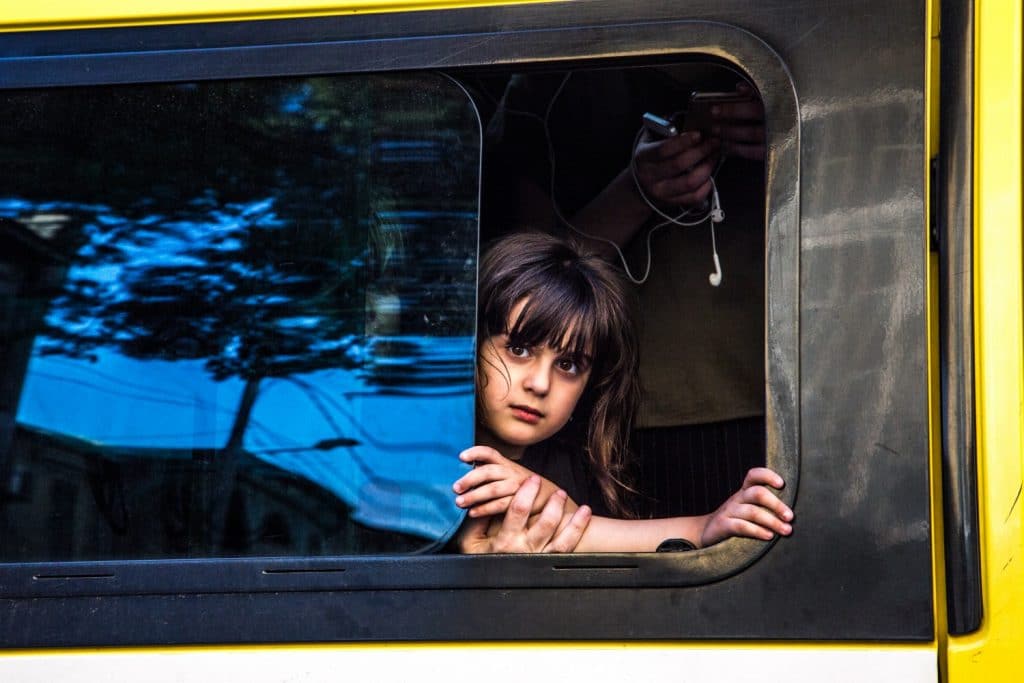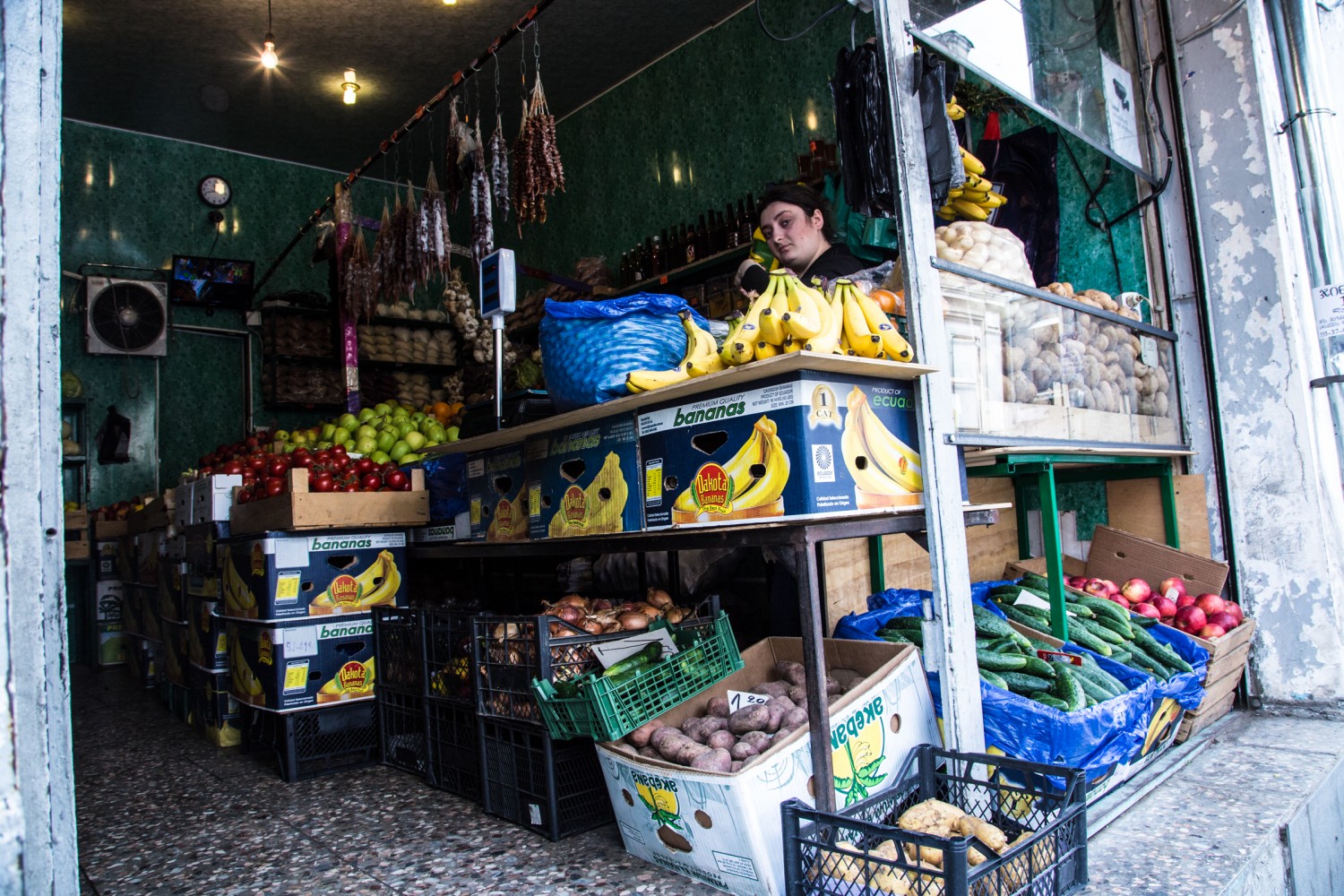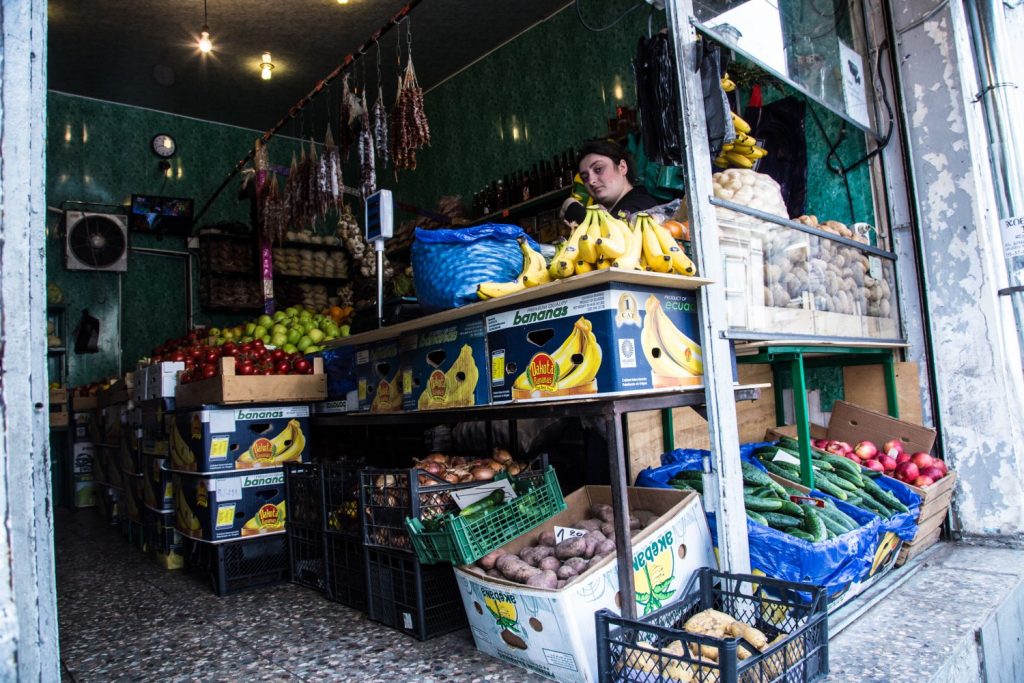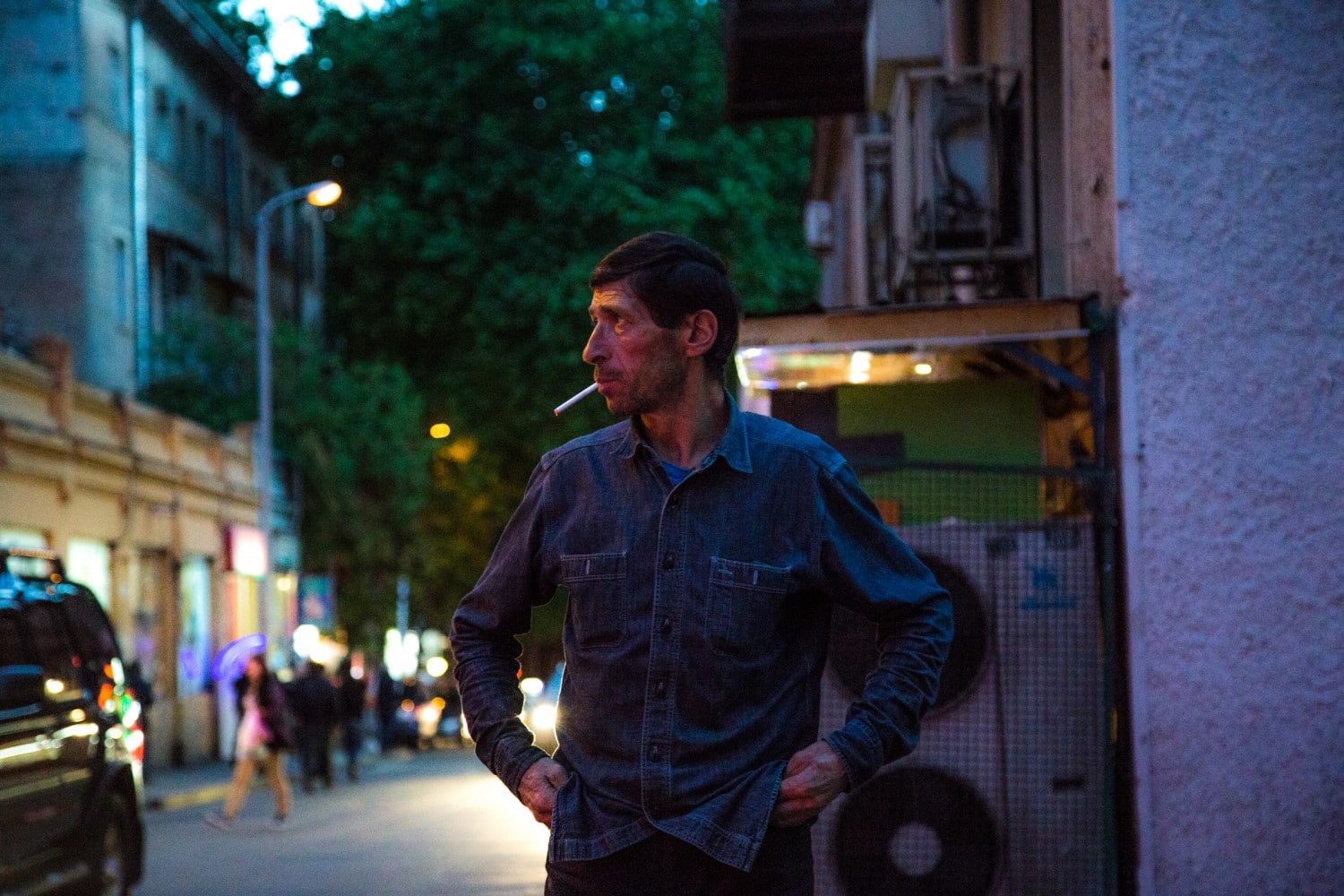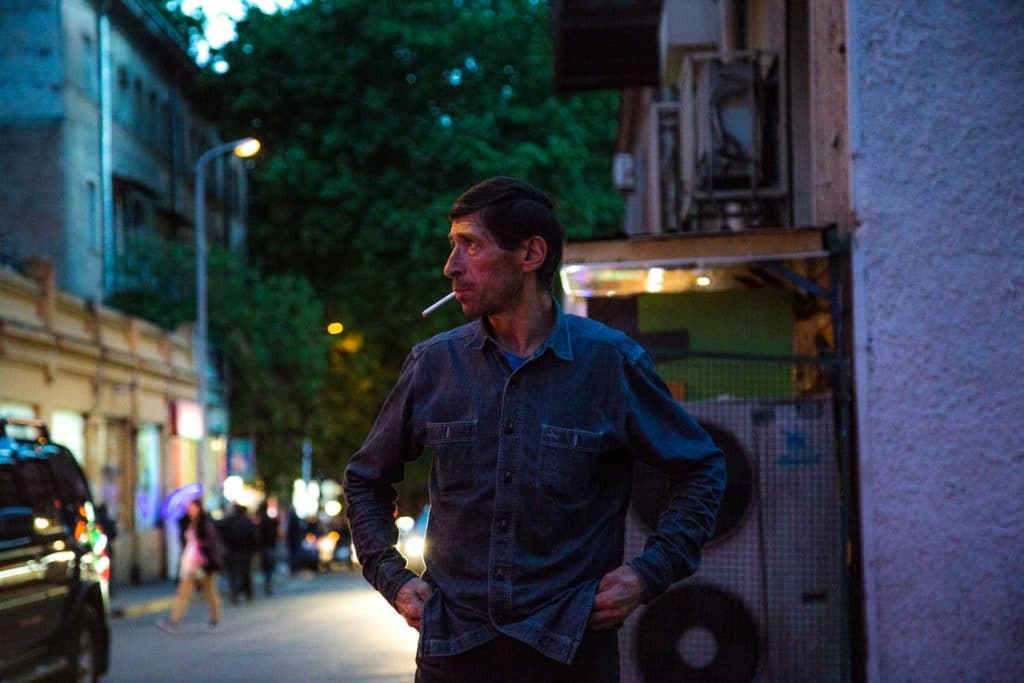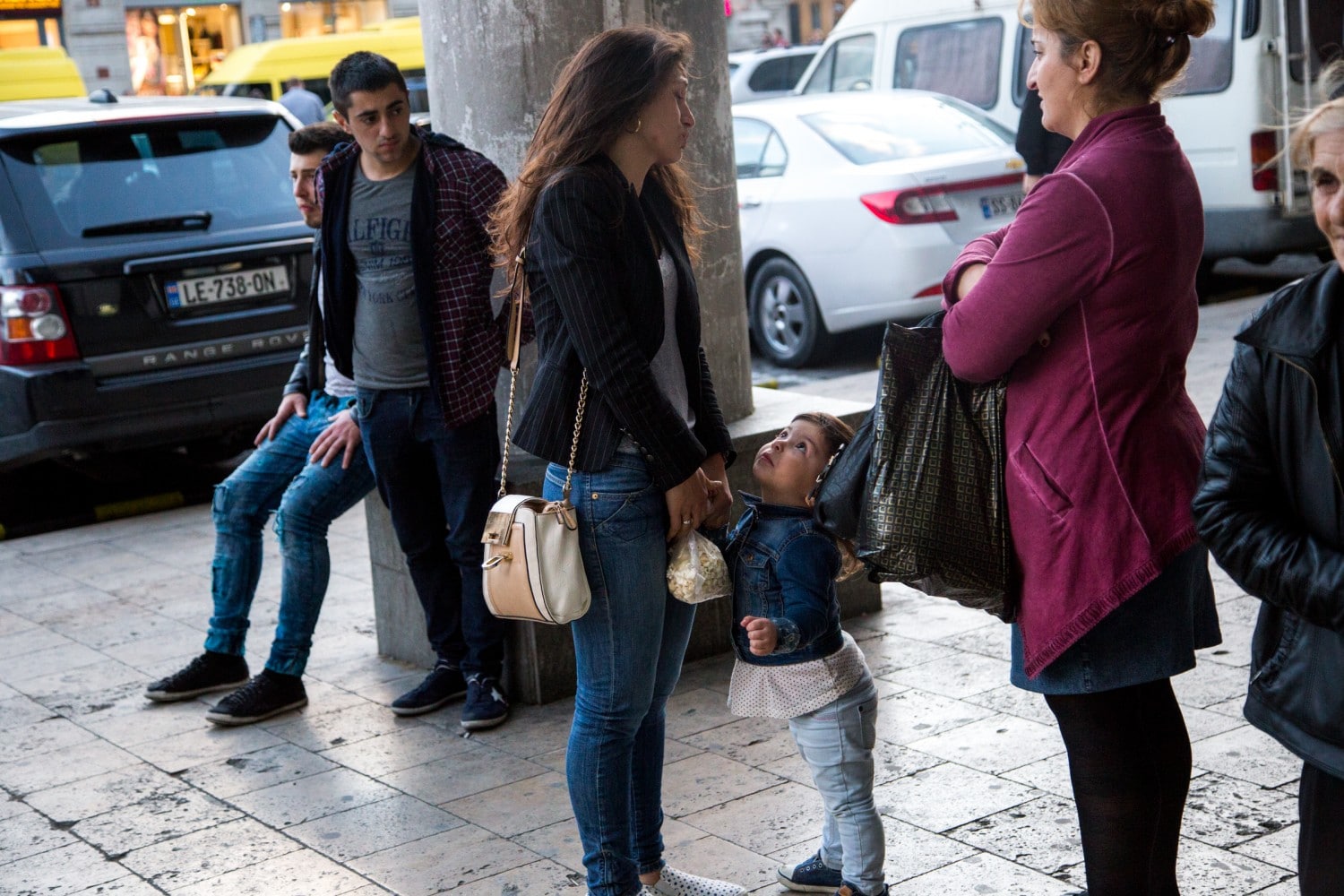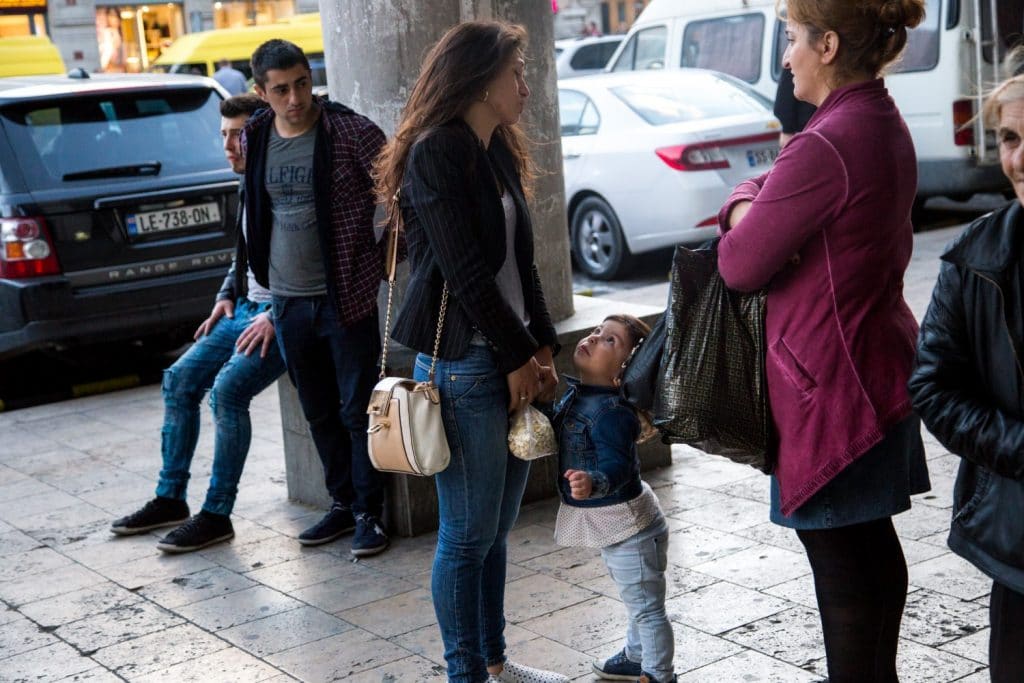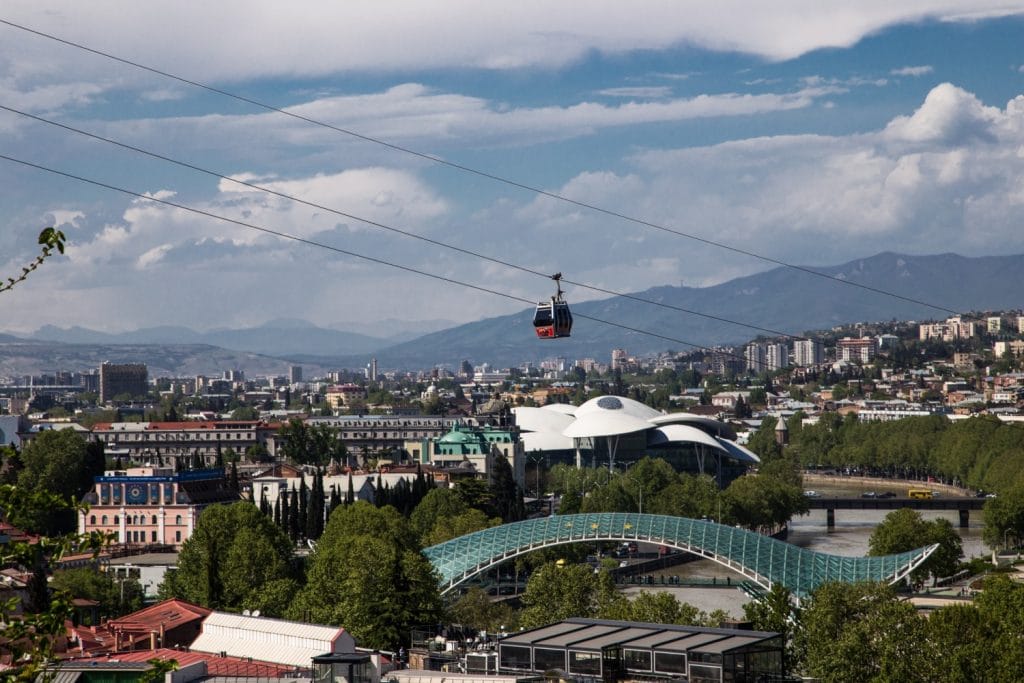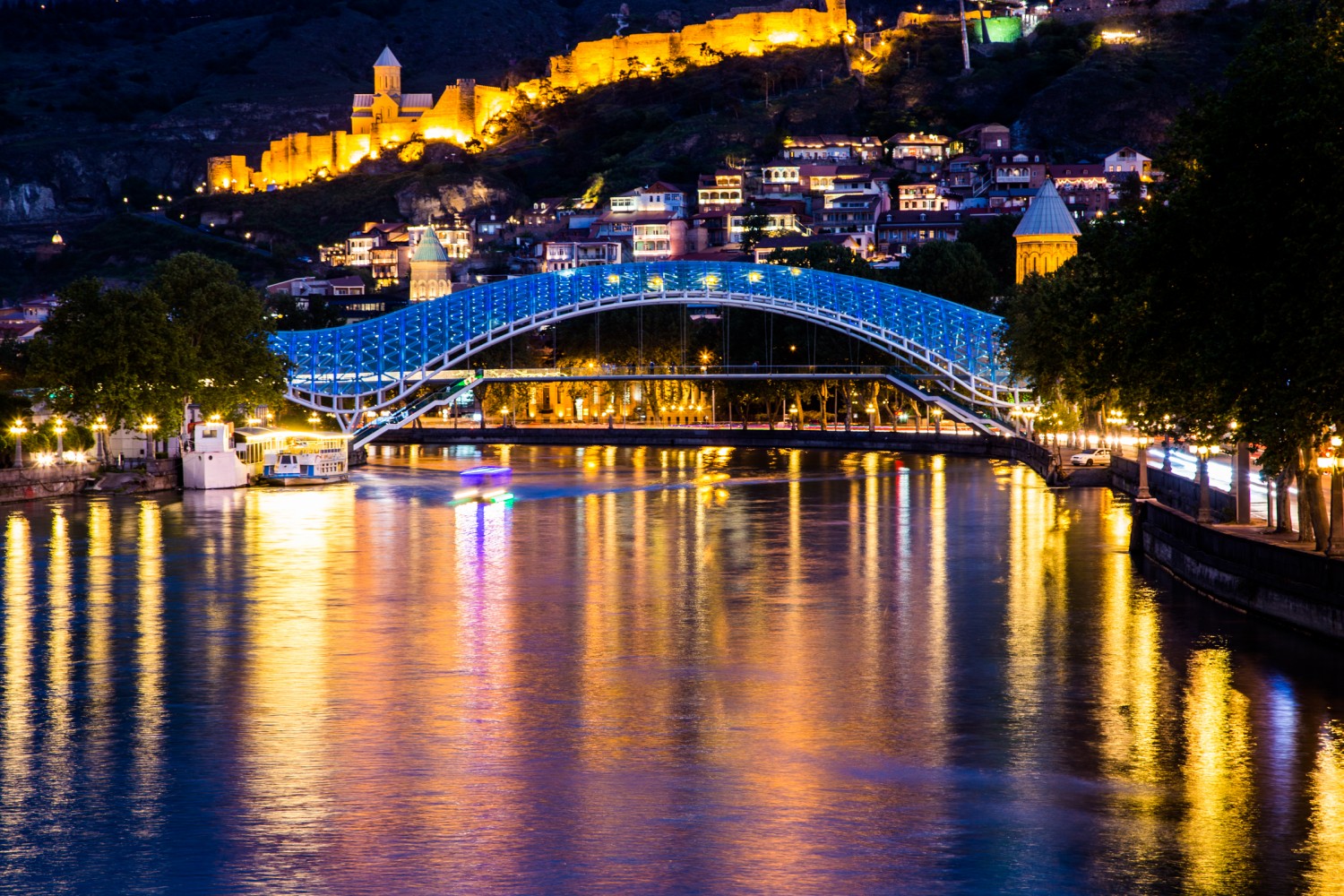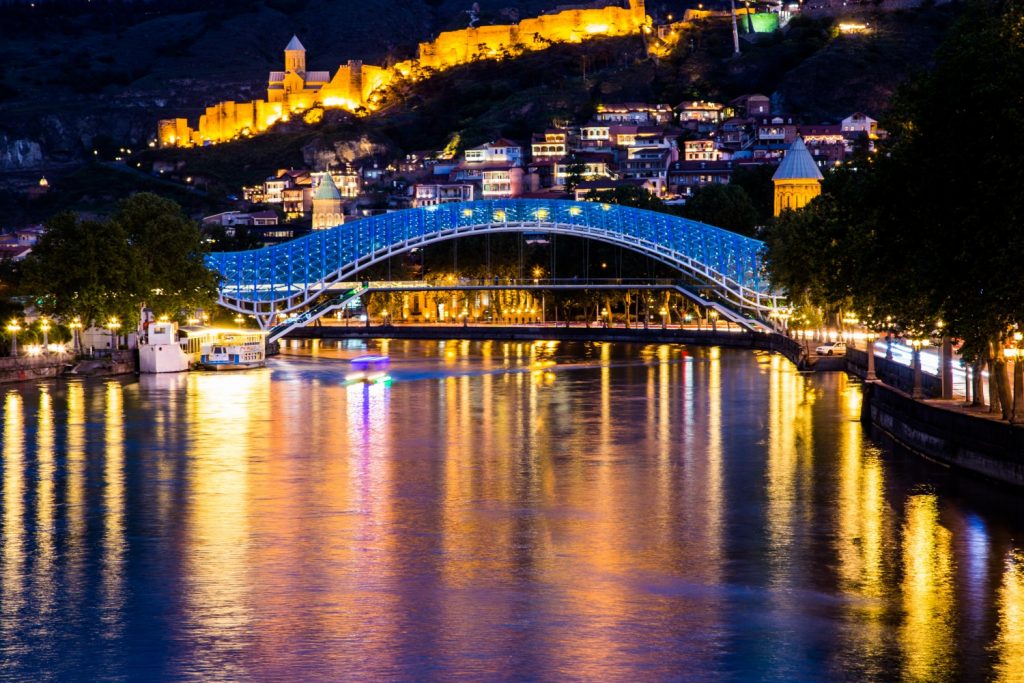 Svaneti: The Mountains of Georgia
I'm from Missoula, Montana, in the heart of the Rocky Mountains, where you'll find beauty wherever you place your eyes, so much so that you become desensitized to it, take it for granted, even. That is, until you move out of your cozy valley full of nature and into a city where the closest thing to mountains are massive, concrete Soviet apartment buildings.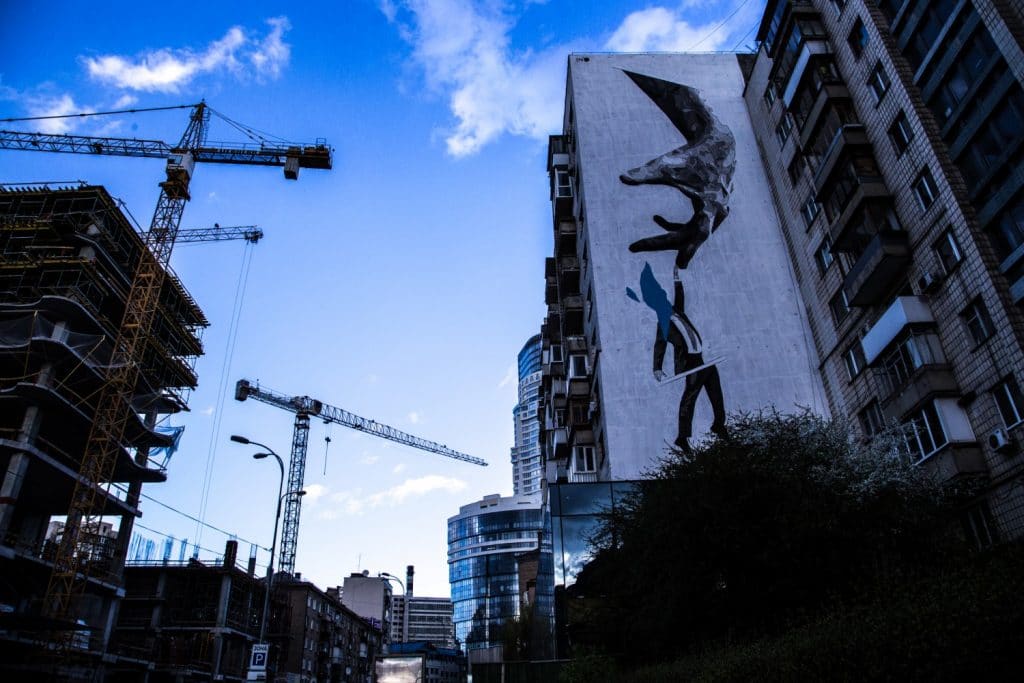 This isn't to say Kyiv, Ukraine isn't a wonderful city. I love Kyiv and each and every one of those soviet apartments, and by now I've certainly gathered enough photographic evidence that it too, is a beautiful place. It's just not Montana, and I guess wherever I go the mountains will always have a big piece of my heart.
That's why when I got an internship to come along with NovaMova and SRAS's Policy and Conflict in the Post-Soviet Space program this Spring, I was particularly excited about one aspect – Georgia. If you don't know anything about Georgia, I'm not surprised. Though it's slowly becoming a more popular tourist destination, especially for Russians, it's generally regarded as one of the world's best kept secrets. Having now traveled around (almost) the entire country on a marshrutka (minibus), I understand why. Georgia is a cache of beauty, both natural and man-made. Tbilisi and Batumi, its two most populous cities, are famously unique. It has a black sea coast. It also has one very more important thing, mountains. Lots and lots of tall, forested, jagged mountains, and that's just the way I like them.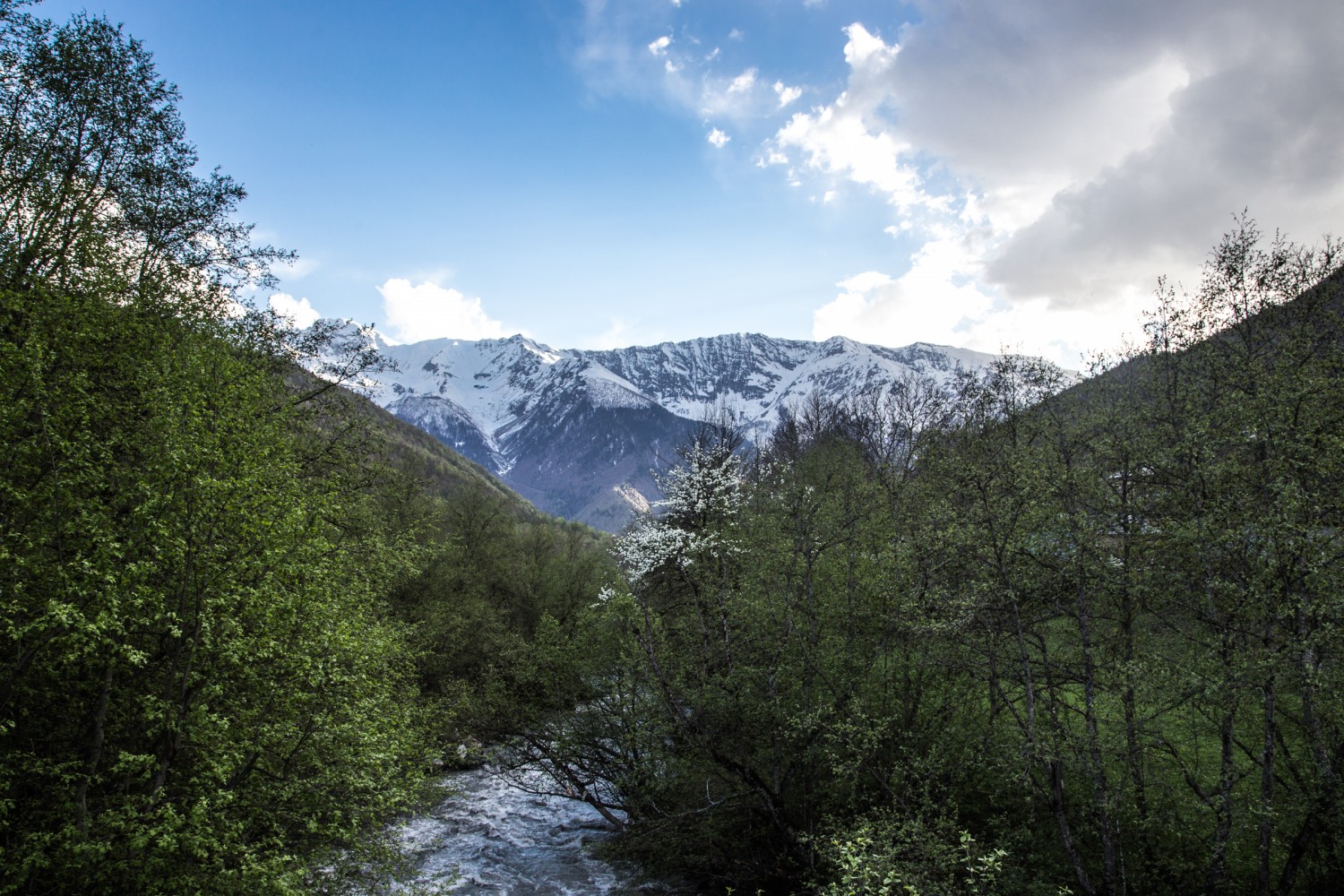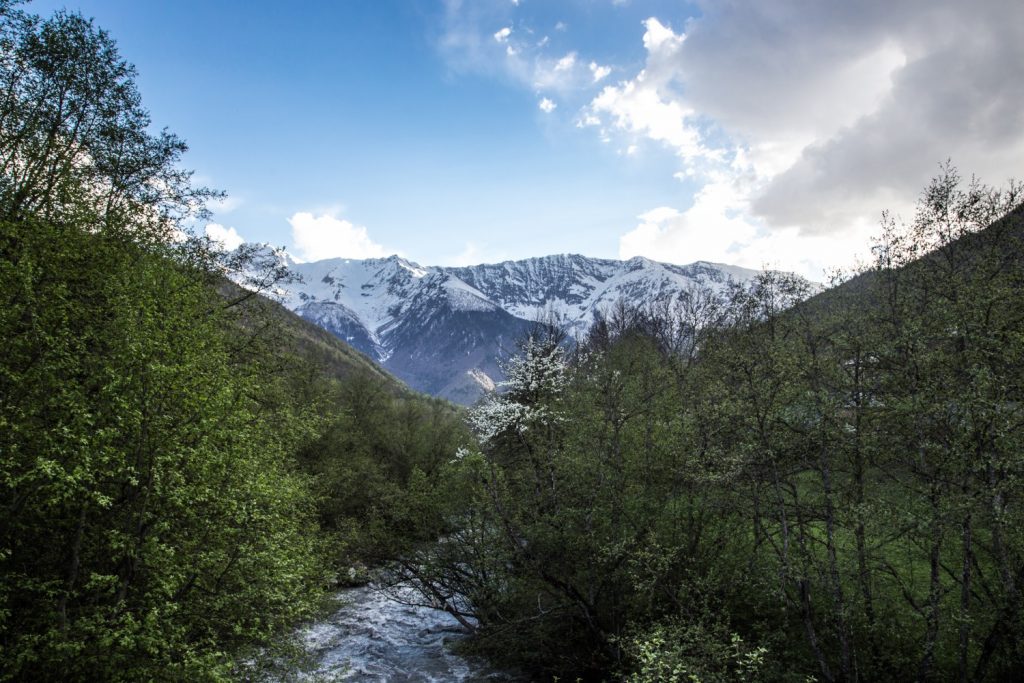 So naturally, when I heard we'd be spending two days in Svaneti, a mountain province in the country's northwest where we'd be taking a 14 kilometer hike to a glacier, I was pretty stoked. I was stoked as soon as we started our (sometimes terrifying) marshrutka ascent up a mountain, stopping at particularly scenic spots along the way. The Georgian mountain air would have been enough to make me homesick, had I not been so satisfied to be right where I was.
As we approached Mestia, the name of the village we were staying in, it was just before dusk, and the clouds broke for an especially golden "golden hour," which is what photographers call the hour before sunset. I was practically bouncing up and down in my seat with eagerness to take pictures. Lucky for me, Inna, the program coordinator noticed my excitement and let us pull over so I could take pictures. It was a truly breathtaking sight, even from someone who's so accustomed to them.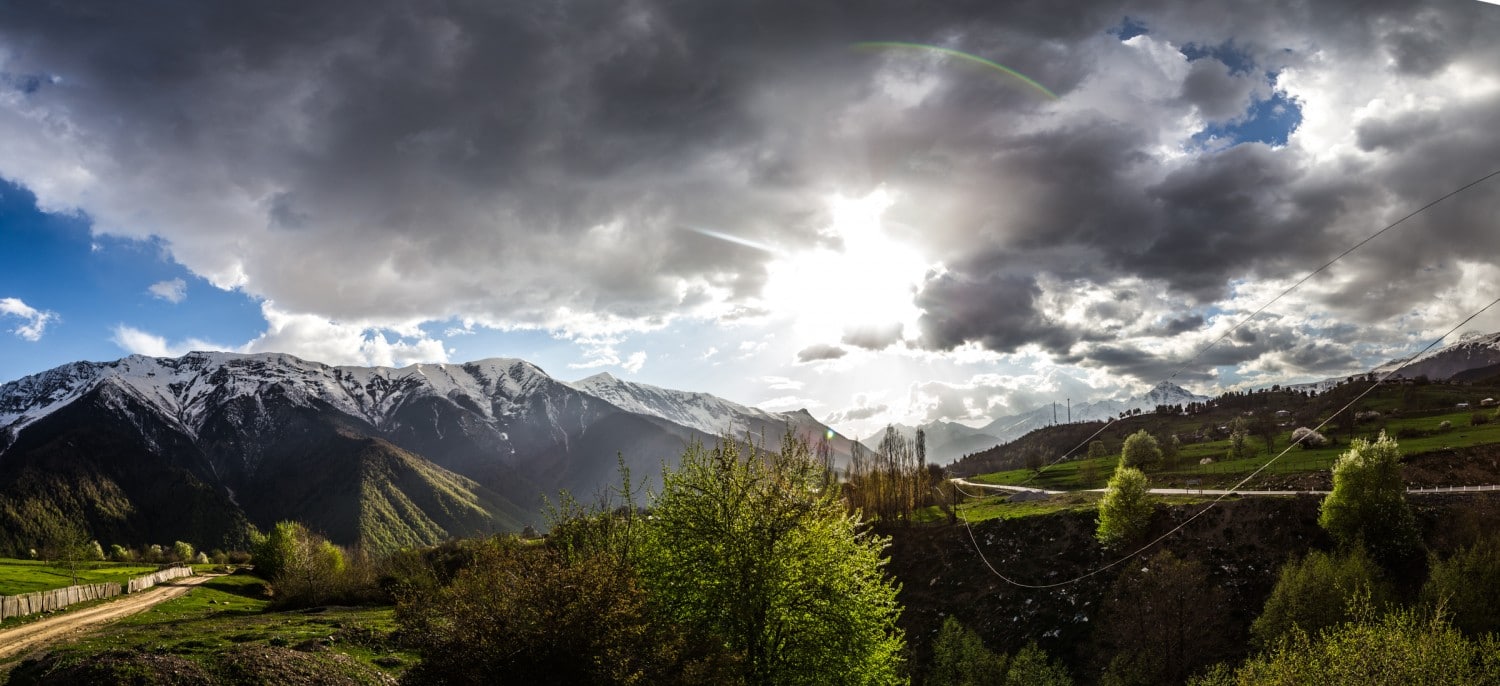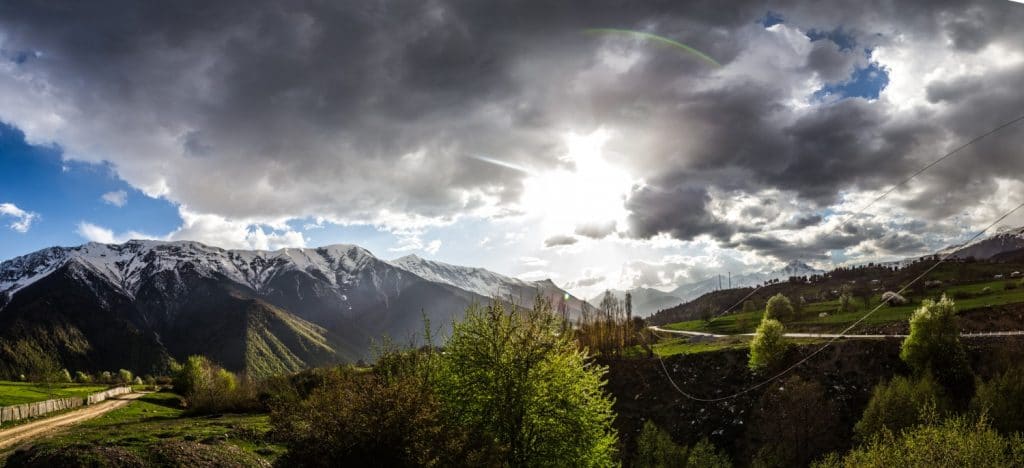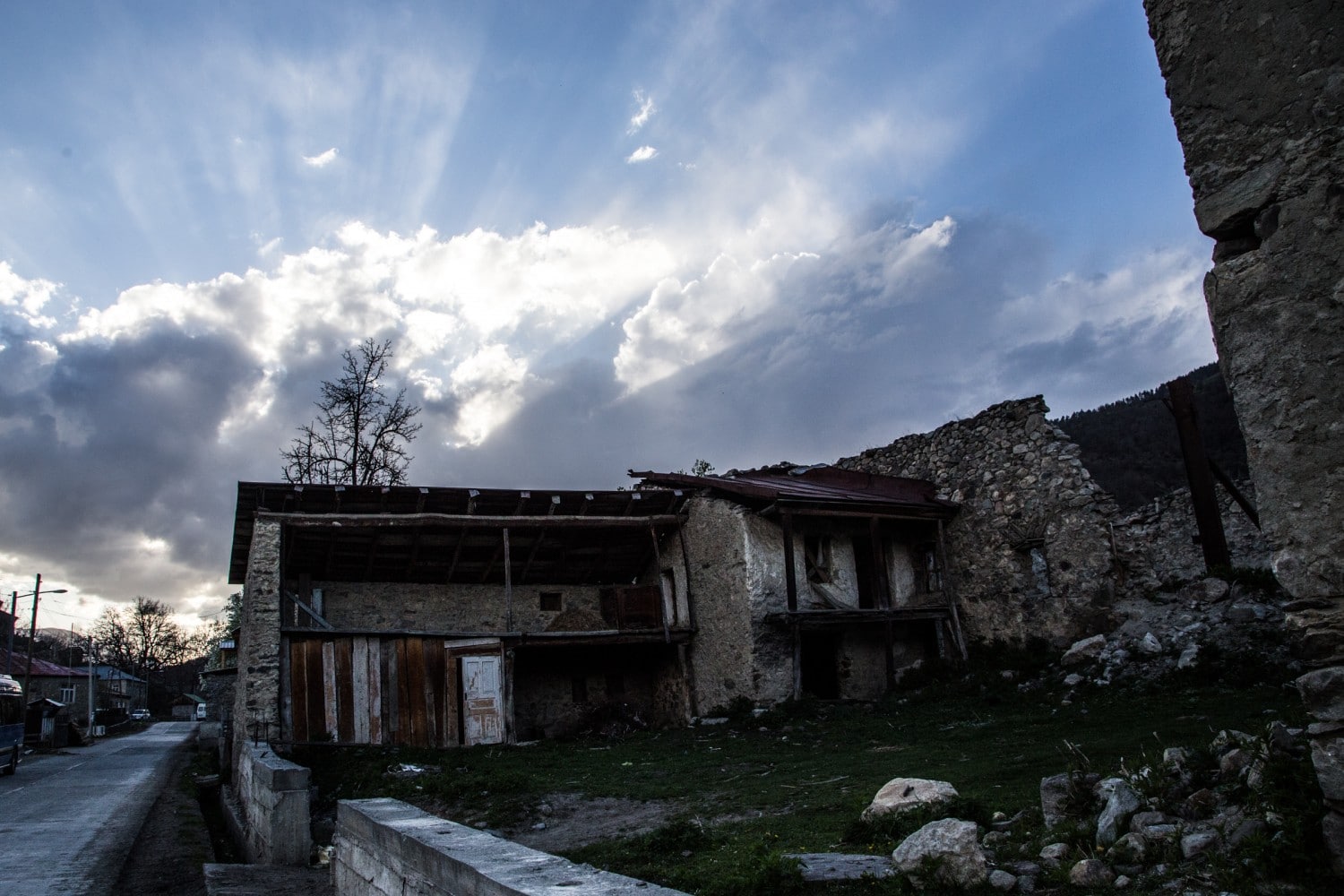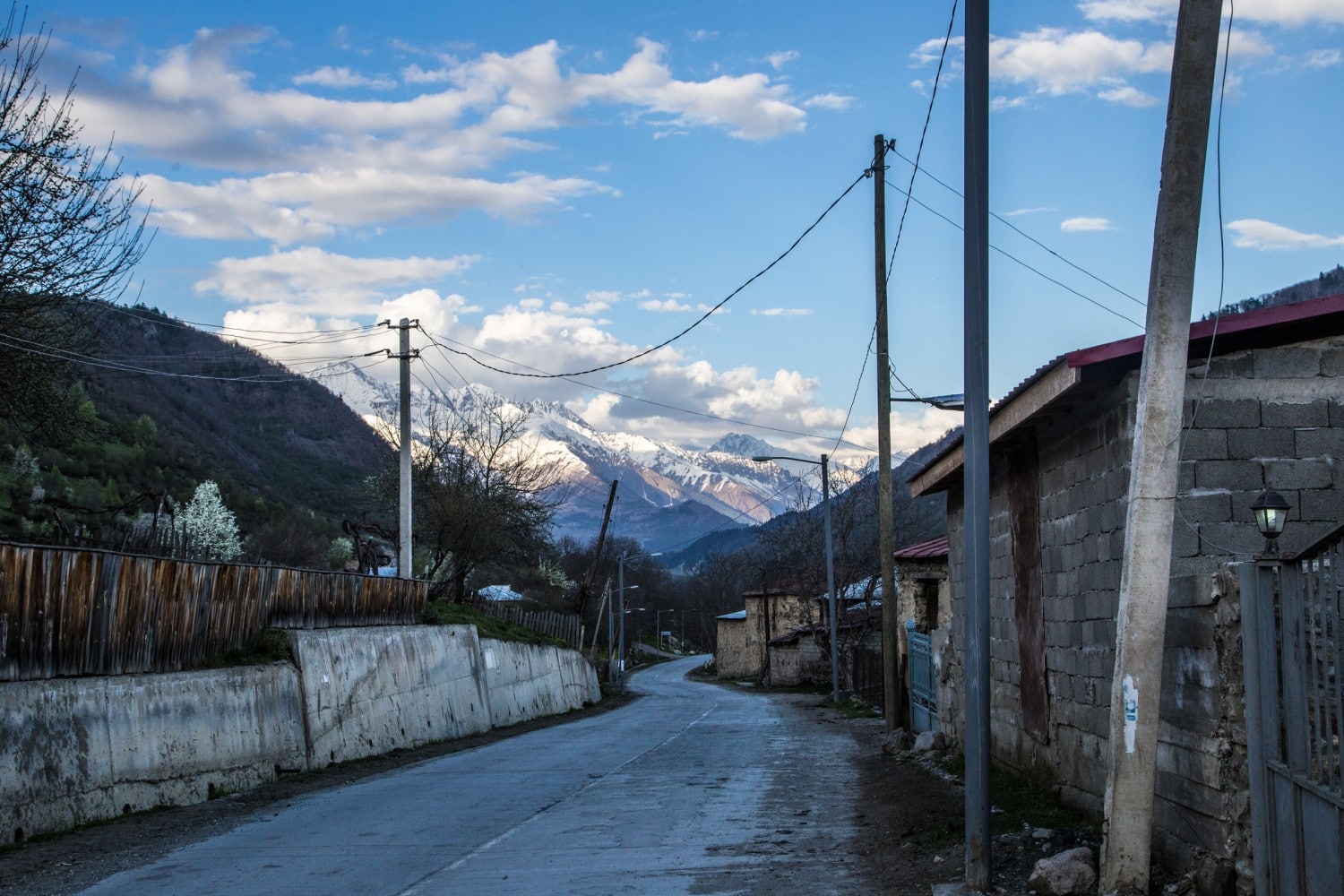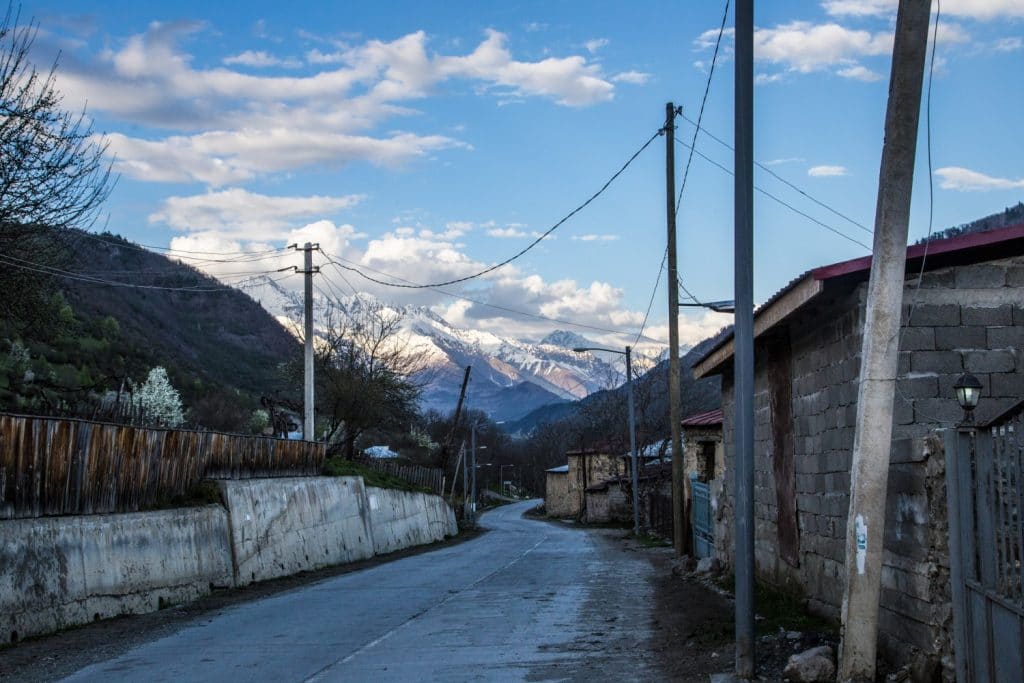 Our 14 kilometer trek to one of the nearby glaciers from Mestia, despite the fact that it is still spring and was very, very muddy, was incredible. It was just what a Montana girl needed. It's also even safe to say I've never seen anything like it. And although I promise you that I tried by best, the pictures I snapped this time around just don't quite capture the awe of being in Georgian mountains. When we finally reached the glacier, we all sat beneath a bare tree. It was sunny, rainy, snowy, and windy, but it was peaceful. The type of peaceful that makes you feel so small.  It's something you need to experience with each of your senses to understand. However, maybe seeing some pictures will help convince you to go and do so for yourself.