The Soviets liked to do things big, as the massive industrial parks sprawling in the outskirts of Moscow will attest. These parks are as big as some towns, are often enclosed by walls, and circumvented only by the occasional road. In navigating them, a wrong turn can easily cost a traveler fifteen minutes before the next sign or person will come along to inform him or her of the mistake. Small villages of companies now inhabit the complexes inside the parks. Finding a particular company inside the corridor-laden infrastructures, however, can be an adventure just in asking directions.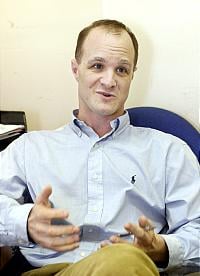 So my odyssey to find Steven Brown, the American who heads Solntse Mexico, Russia's only operational tortilla factory and Mexican food products distributor, was eventful. I arrived nearly an hour late and therefore was thankful to find him smiling and friendly behind the desk in his small office. After a few minutes of speaking with him, I could tell that he was not the type of person to let unexpected events or irregularities upset him. He is the type of person who is "most likely to succeed" in Moscow: patient, hard working, flexible, and not easily discouraged.
Steven arrived in Russia some five years ago after earning an MBA from the University of Maryland, College Park and subsequently deciding that a world of "acquisitions and mergers" was not one for him. His wife Jinks and he decided that Russia sounded "interesting," as he unassumingly recounts, and they approached the Peace Corps about serving in Russia. They were assigned to Cheboksary, the capital of the republic of Chuvashia, for one year. They were happy teaching business skills to the locals, and were prepared to continue their service indefinitely had not some problems arose with renewing their visas. Their move from Russia, however, proved only temporary, as they were soon awarded business visas to return.
An acquaintance of an acquaintance introduced Steven to an Alaskan who was running a tortilla plant in Moscow but for whom life in the metropolis was not working out. After many long talks, Steven took over the day-to-day operations of the small business whose name, incidentally, translates to "The Sun of Mexico."
At the time, he was "barely functional" in Russian, he says. He and his wife took private Russian lessons in Washington, D.C. for six months before the Peace Corps mission, followed by a 10-week language and culture course provided by the Peace Corps. That was the extent of their Russian training. Even after a year and a half of practice and exposure, he says, he still did not feel entirely comfortable with the language. But, he says, "a manager must talk to his accountant" – whether or not that accountant only speaks Russian, as his did. He jumped in with both feet.
Today, Steven insists he is still not fluent, but he seems comfortable and effective when speaking to the staff of Solntse Mexico. He must be comfortable speaking to his customers – Russian-speaking restaurateurs and shop owners – as his company has had to move to larger facilities to accommodate the growth his watch has accrued. Jynks, his wife, now works for Firefly International, a non-profit organization dedicated to helping orphaned children. Steven says their Russian levels are improving side-by-side and that their now one-and-a-half year-old daughter, Anya, understands both languages equally well. They all live comfortably in a small Moscow apartment. The true measure of their success however, Steven attests, is that they are all happy doing what they do.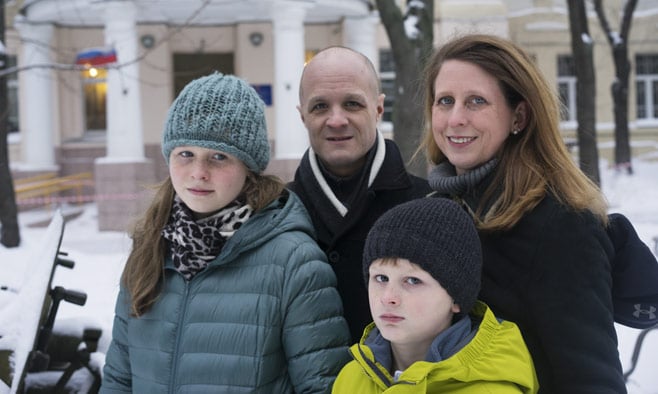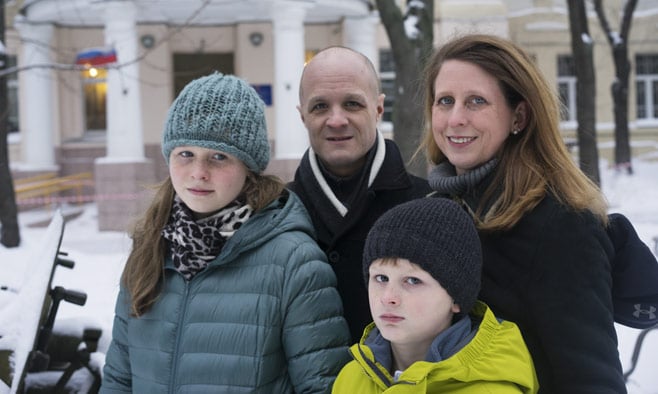 There were other challenges besides language that Steven had to overcome. For one, there is a reason why his is the only Mexican-food distributor in Russia. Russian tastes are tuned to the subtle: sour cream and dill are the main condiments. Jalapenos are as hard to find as three-dollar bills and restaurants that serve food that could be properly called "Mexican" are few and very far between. "Tex-Mex" is more common but most, in my opinion, are light on the jalapeno and oddly heavy on the, you may have guessed it, dill. The taste is, well, interesting, and perhaps the best proof that Solntse Mexico fills a quite small niche market. Beyond this, he has the usual stock of stories about the oddities of Russian accountancy and business law, which are still evolving in the still newly capitalist country. But thankfully, he hires Russian professionals to deal with such issues.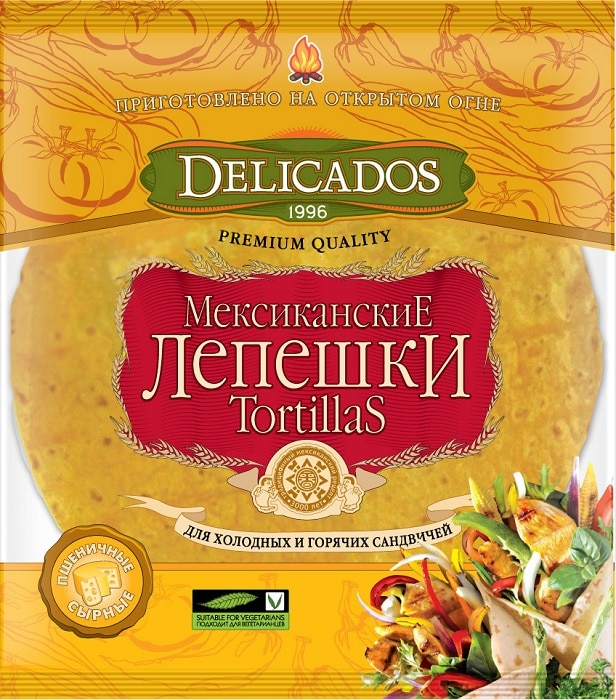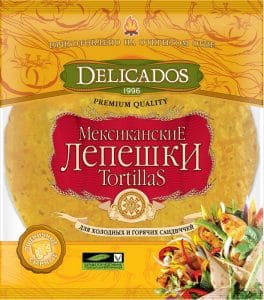 Recent improvements in the tax-code and business law, Steven attests, are a good sign that there is still plenty of opportunity for Americans in Russia. The business risks are more substantial than in America, but as Russia's "deepening economy," moves away from its heavy base of resource export (although that is still the majority of the economy), it is driving a growing demand for a greater variety of consumer products. The days of mega-millionaires made overnight in backroom deals is over, but honest businessmen who find a way to provide Russians with products not laden with import duties and western costs-of-production can today more easily succeed. Russia's main challenge now, he adds, is improving the enforcement systems of its legal institutions, as judgements can be difficult to enforce.
Those looking to succeed in Russia must have a working knowledge of Russian, the businessman stressed. There are lots of Russians who are competing for the same jobs and markets that Americans can: Russians who are usually just as qualified (if not more) and are willing to work for less. Furthermore, to truly learn Russian, he states, one can not be easily discouraged and must persevere with speaking bad Russian for as long as it takes to speak good Russian, and one must love this process of growth.
Steven and his family are ready to stay in Moscow indefinitely. He is obviously proud of his accomplishments at Solntse Mexico, and does not appear prepared to leave the challenges this company offers any time soon. However, he also speaks of his future with an open mind and is prepared to consider any challenge and opportunity presented to him and his family. We certainly wish him luck.