What's it really like to live in Vladivostok for a semester? Staying long-term in a city is much different from just vacationing there. You'll need to navigate more of the practical, everyday services of the city and budget to include more miscillanious and long-term expenses. Thus, this guide covers everything from haircuts to pharmacies and from gyms to computer repair. Its advice comes from SRAS staff on the ground in Moscow as well as graduates of SRAS Programs in Vladivostok.
A Practical Introduction to Vladivostok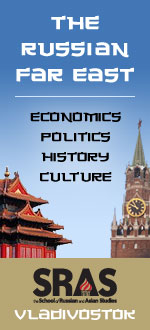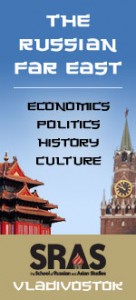 Vladivostok is surrounded on three sides by the sea. Walking its winding, hilly streets, one encounters reminders of its maritime traditions everywhere: ever-present sea air, piers, ports, monuments, and many visible cultural effects of proximity to and contact with Asia. While Vladivostok is unmistakably Russian, one can find various Asian languages, cuisines, and people throughout the city.
For students interested in Russia's little-understood Far East and its position as a regional development and diplmatic hub, Vladivostok is an excellent choice. The city is also an exceptional vantage point for adventurous students studying Russian to see (literally) another side of Russia.
Although a critical economic hub, investment has been spotty. Depending on where you stand, Vladivostok is a modernized, bustling, historic port town or a painted-over soviet relic. It's both. Both strategic for and yet separate from European Russia, Vladivostok is a proud, yet ambitious, and independent part of Russia. Students also report that the city and its social circles can be more difficult to fully immerse yourself in, but can be phenomenally rewarding if you do. Vladivostok is very much a city that is what you make of it.
Vladivostok weather is quite moderate. Summers are pleasant, with lows in the 50s and highs in the 70s. Later summer can be rainy. Spring and summer tend to be cool. Winter temperatures typically stay in the single digits and occasionally drop below zero. However, humidity can intensify the cold and it is almost always breezy if not windy in Vladivostok, so wind-chill factor is also important to consider when packing. If you have allergies to dust or pollution, know that both are created by the ships that surround the city. You might want to bring a supply of your favored remedy.
Vladivostok's distance from the capital, maritime traditions, and proximity to Asia have created a unique city known for its independence, ambitiousness, and particular mix of cultures that provide an excellent window to Asia and a view of Russia that most never see. For more on the history of Vladivostok, see this article on GeoHistory, also part of the SRAS Family of Sites.
Budgeting Basics for Vladivostok
Students in Vladivostok report spending about $60-90 a week average over the course of their stay. This covers groceries, eating at the university cafeteria, city transport, an occasional meal out, school supplies, modest weekend entertainment, and other general living expenses. Note that this guide assumes 71 rubles = 1 US dollar. Prices current as of November, 2021.
Packing beforehand: Bring appropriate clothing, any electronics you need, and any prescription medication you are taking in amounts to last your time abroad. Check our packing guide for more information on preparing for your trip.
Card Fees. Call your banks and credit cards! Let them know the dates you'll be abroad, otherwise, they tend to shut them off when they appear abroad – assuming they've been stolen. Note that most US banks will charge fees for every transaction you make abroad. $5 and/or 3% for every ATM withdrawal, for instance, is not uncommon. Make sure you understand these fees and factor them into your budget. See our Guide to Managing Cash Abroad for more information.
Flexibility: You should always plan some flexibility into your budget. Shortly after arrival to Vladivostok, many students make small purchases for things like an electric kettle, pens and paper, a mosquito fumigator, and/or a water filter. These are small purchases but can add up in the beginning. Keep in mind that the average per week that we list above typically holds true for students making these purchases. There will always be expenses that you didn't plan for – a new umbrella, a better coat, a short trip that a new friend invites you on that is too good to say no to, you get the point.
Food and Shopping in Vladivostok
Average weekly total food spending: ~$35-$45 per week
Groceries: You'll find several fairly large supermarkets near VGUES. Two of the larger ones (check these if you are looking for something specific) are Remi and OK! The kitchens at VGUES, however, have limited space in the communal refrigerator/freezer and lack ovens. They have only stoves and microwaves. This means that generally, you have to buy frequently and only what you need in terms of things that perish quickly. All the same, cooking is possible and generally comfortable. Average weekly grocery bill: ~$10-20 per week.
On Campus: Between cafes, kiosks, and two large cafeterias, there are multiple places at the university to purchase prepared food. All of them are inexpensive. Full meals at the cafeteria with soup, main, salad, side and drink will generally run between $2-3. The convenience and price mean that it's fairly easy to make this a regular option. Average weekly spending at the cafeteria: ~$15-25 per week
Eating out: Fast food combo meals will cost $2.50-3.50. A nicer restaurant downtown will cost $8-12, but there are plenty of cheaper places outside the center serving good, whole meals for $6-9.
Vegetarian and Organic Foods – The Chinese Market on Sportivnaya Street in the Lugovaya District of Vladivostok is one of the few places in the city that sells vegetarian foods, such as tofu. Though there are a few vegetarians in Vladivostok, there isn't a large demand for vegetarian products.
Student Reviews of Eating Out in Vladivostok
On Shopping in Vladivostok

Transport in Vladivostok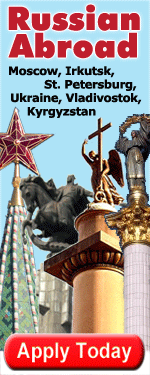 Average weekly transport spending: ~$2-6 per week
Students at VGUES live on campus, just a short walk from their classes. Thus, transport is not a daily need for most students.
Maps: To navigate the city, Yandex Maps, Yandex Metro, and 2GIS are available in app stores and favored by locals. Maps.me is another good offline option.
Public transportation: Buses will be your most common transport. They cost 20 rubles (about $0.25) per ride. Within downtown, walking is always the fastest due to the traffic jams that plague the city. Vladivostok recently introduced a unified public transporation card that should be able to be used on all forms of transport.
Taxis: Use the Yandex Taxi smartphone app. Or, for something more local, try Taxi Volna, which also has an app. Like most similar apps, it uses a complex algorithm to calculate the cost of each ride when you order it (weekends are more expensive, for instance). Most rides inside the city will be around $2-4. To get to outlying areas, like Ruskyi Island, will run $10-12. Do not hail cabs from the street. The apps are much more secure. Connect your credit card via Apple Pay or Google Pay to the account for maximum security (no bargaining or cash involved!).
Marshrutki: Similar to buses, marshrutki are 23 rubles per ride and are much quicker than the larger buses. You must know where you're going, however, because drivers do not announce stops.
Communications in Vladivostok

Average total weekly spending for communication: $3-15
See our Packing List for more information about bringing electronics to Russia.
Mobile service and data: SRAS will supply you with a simple mobile phone while abroad. Students that use only these phones to call and text report spending around $1-3 per month. Students with unlocked smartphones who get local SIMs for data and calling report spending around $7-15 (see: Beeline) per month. This is recommended, as it will allow you to use online maps and taxi service apps. Cell service in Russia is usually pay-as-you-go with a monthly fee or prepaid service. You will not need a long-term contract. Students can also look into international plans through T-Mobile and Verizon that can be handy if you plan to talk a lot to folks back home while abroad. Activate these before coming abroad.
High-speed Internet: VSUES dorms offer paid WiFi plans. The cost depends on the number of electronics you have and how many GB of service you want. The options range from 100 rubles for one day of WiFi on one device to 1,400 rubles for one month of service to three electronic devices.
Phones and Electronics: DNS is a Russia-wide chain with several electronics stores in Vladivostok. Near the university is iTime (which has a lot more than just Apple products).
Internet cafes / City Hotspots / Free WiFi: Internet cafes cost around $2-4/hour and are becoming rarer. Most Internet cafes that are left are mostly dedicated to gaming. Cyber Arena, for instance, has tournaments. You'll find free WiFi at malls and cafes across town. Free WiFi is available in malls, restaurants, and cafes across the city. You'll need a Russian mobile number to register on the free networks.
Computer Repair – Megabyte is near campus and both sells and repairs laptop and desktop computers. You can also take your laptop to VSEUS's own IT team and they might fix it for free if it's an easy repair. Ask the international office how to contact them.
Post: Post offices in Russia also sell stamps, envelopes, and fax services. The closest post office to the VSUES dorms is located at Ul. Nekrasovskaja, 72. You can find the Central Post Office, which additionally has Internet access and telegraph services at 2a Verhneportovaya St. DHL has an office in Vladivostok located in the Hotel Hyundai (Ul. Semyonavskaya, 29). For sending postcards and letters, the Russian post is just fine although slow, but know that packages sent from America sometimes still have "difficulties" getting to recipients in Russia.
Laundry and Cleaning
Average spending on laundry and cleaning: $~1-3 per week
Laundry and cleaning are often overlooked expense categories. Actual expenses can vary widely based on how you decide to handle them.
VSUES has a laundry service in the dorm for its students. Paid laundry facilities are available for about $1 a load. Dryers are available, but you can save that $1 by hanging your clothes in your room on a line.
Laundromats are starting to gain a foothold in Vladivostok, in case you'd like to do it yourself. For dry cleaning, Kristal is one of the largest chains in town and has a location near the university.
Health and Medicine in Vladivostok

Budgets for health and medicine can vary based on student lifestyle and needs. Any SRAS concerned about this category is encouraged to discuss it with their SRAS representative.
Water/Water Filters: Don't drink the tap water in Vladivostok. Bottled water is cheap and everywhere and water filters are widely available in larger supermarkets and appliance stores.
Hygiene: Shampoo, conditioner, deodorant, and toothpaste – in brands you are likely to recognize – run about $2 per package. Feminine hygiene products are around $4 per box.
Pharmacies: Most pharmacies are tiny little shops and are called "аптека." These are generally good for general medications (aspirin, anitinflamatories), but Russian has different names for most medications. If you are looking for something specific, look it up on Wikipedia, switch to Russian to get its local name, and try one of the larger chains in town such as O'Vita.
Gyms: VSUES has a large student gym on campus. Or, you can shop around.
Banyas: Public banyas are quickly going out of style in Vladivostok, while private saunas seem to be taking over. Note that at most, you'll need to rent the whole sauna – it's expected that you'll go as a group. Near the university is the Americano, a sauna/pool hall. Otherwise, check out this Yandex Map.
Haircuts: If you are looking for a good deal, VSUES has a hair stylist school and is always looking for people to practice on. Haircuts typically cost about 100 rubles.
Winter Skating: will start around for skates and ice time 700 rubles at most of the touristy areas.
Medical Services: The Lotus Medical Center is located on campus. They accept international insurance for more expensive visits, but you will probably have to pay out of pocket (about 500 rubles) for a quick examination. They also offer dentistry services and are fully equipped with the equipment for more serious medical examinations, such as x-rays and ultrasounds. The facility is new and the staff are quite friendly and helpful. You might also try Sanas for other options for high quality, private care.
Culture and Entertainment

Entertainment and incidentals are the most variable expenses you'll face.
Museums: Most museums will cost between free-500 rubles with student discounts, and all state museums and galleries are free on the third Sunday of every month.
Performances: A ticket to a performance, such as a ballet or opera costs $13-20 per ticket for an average seat. A movie ticket costs on average $4.00.
Pubs and Clubs: Most clubs in the city do not have a cover charge. Bars in the center will charge around 200-400 rubles per beer, and maybe 300-600 rubles for a cocktail.
Books: The Russia-wide chain Chitai Gorod is a bookstore with a wide selection of Russian books and a few branches around Vladivostok. For foreign books, try Восточный Центр Иностранной Книги which has books in English, Chinese, Japanese, and Korean.
Charitable Giving in Vladivostok

Charitable Giving: The charity run by the Orthodox Church accepts donations for the less fortunate children living in the Primorsky region. Feel free to donate any lightly used clothes or bathroom accessories. Tel: 269-08-38, 258-55-10, Okeansky Prospekt, 44.
Travel from Vladivostok

If you are going to blow some money in your budget – SRAS recommends you do it on travel. See more of the country and wider region and meet more of the people while you have the chance to do it quite inexpensively. Look at SRAS's extensive travel site for info about in (and out) of country destinations. Check Skyscanner for airfare, Booking.com for housing, Tutu.ru or RZhD for trains. Let SRAS know EVERY TIME YOU LEAVE VLADIVOSTOK! This is for safety, but also because there may be registration or visa issues involved in your trip that we may need to advise you on.
Find Out More About…

Guides to Other Cities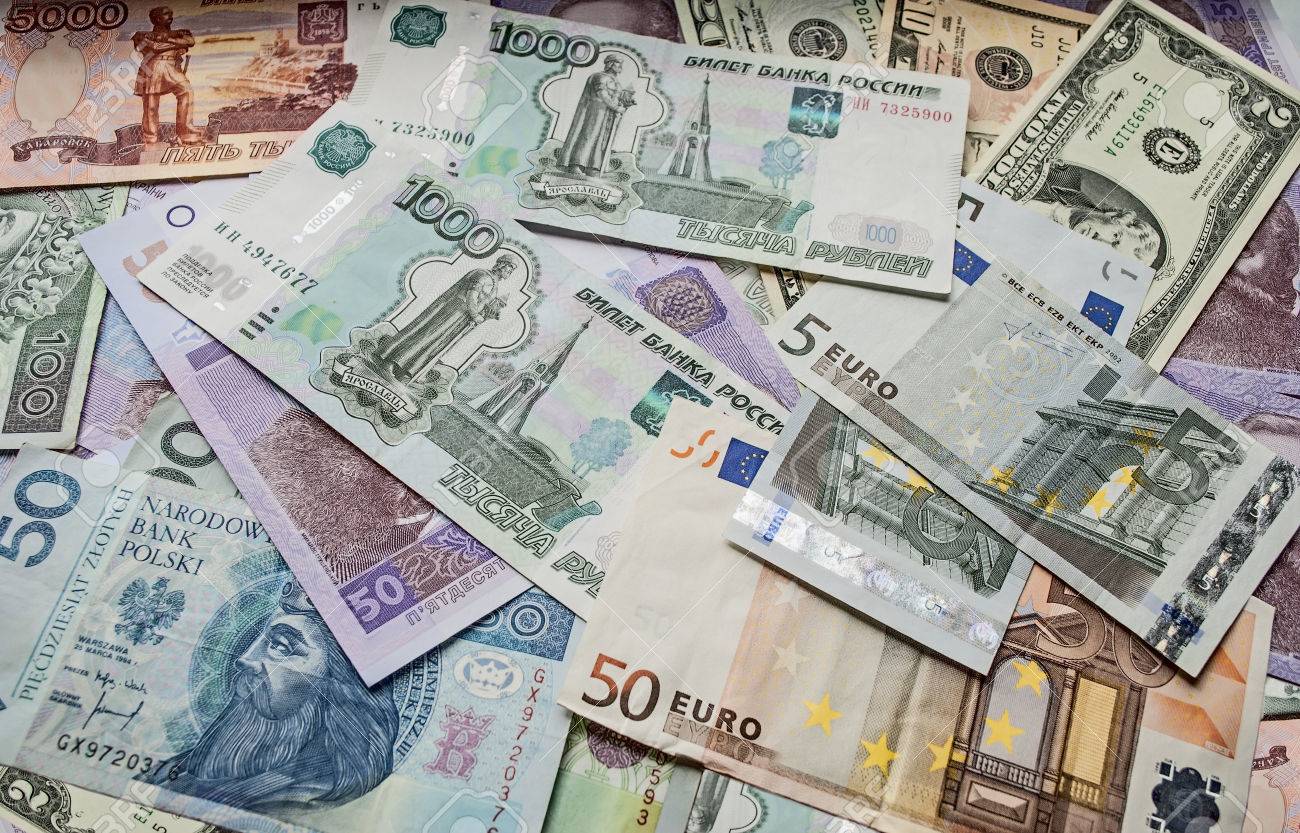 Eurasia today is quite affordable. Students are often surprised how far their dollars will go even in major cities like St. Petersburg and Warsaw – and very surprised at how far they go in places like Bishkek and Irkutsk. However, students can also be surprised at how easy it is to run into troubles – […]