Peterland Aquapark (Питерлэнд Аквапарк)
Приморский пр., 72
From 1000 rubles

At times, life in St. Petersburg can get a bit mundane. Even with the world-class ballet and numerous museums to attend to, everyday routines can start to get you down- especially when you're trudging along during the rainy, cold months. Luckily for us, there's Peterland!
Peterland is straight out of a fantasy. Even walking through the mall to the aquapark's entrance is rather surreal. The locker area is like a jungle, then you pass through the shower rooms into the main pool area, and you completely leave Russia behind. A massive ship is in the center, with six slides positing swimmers into the pools below. There are a few jacuzzis, but they're usually populated by a couple canoodling.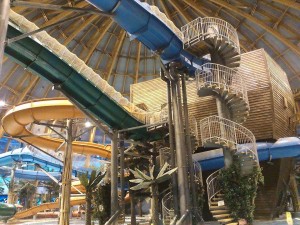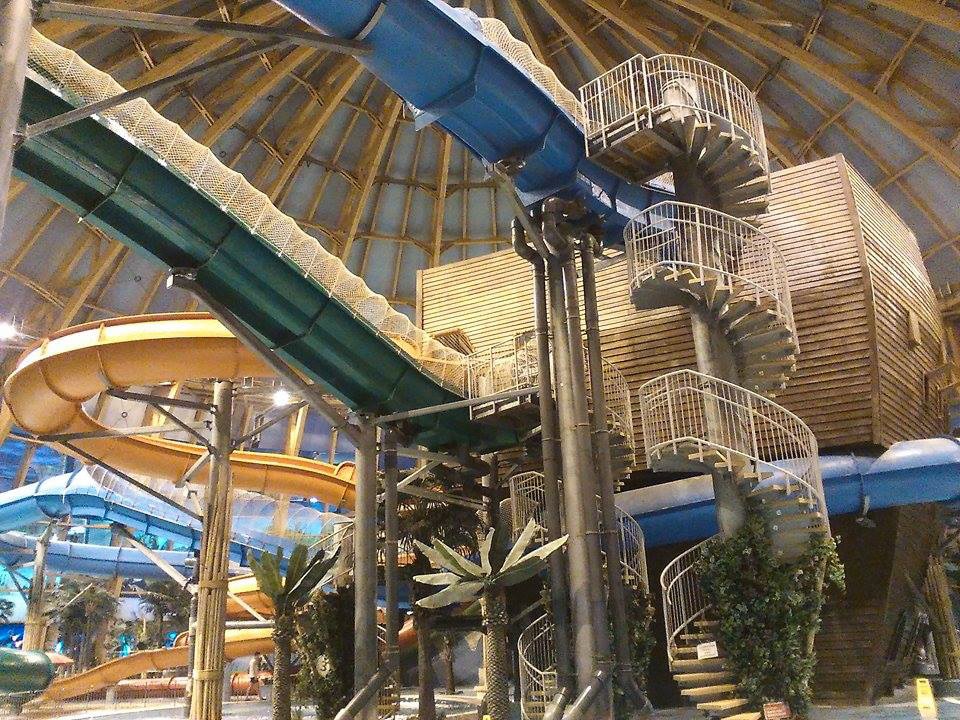 The saunas though, were where we spent most of our time. There are twelve different ones, all decorated with colorful tiles and sort-of compatible music. The first following the entrance is, obviously, a Russian banya, then a Finnish dry one, then other steam and dry saunas. The African was the absolute hottest – the best place to play "The Floor is Lava."  Favorites of ours were the Infra-Red dry, the Roman steam, and the Russian banya.
And the best part? Access to all of the saunas are included in the price!
Wednesdays are the best times for students, ultimately paying 700 rubles for a day pass.
Otherwise, the prices for adults are:
For five hours, weekday: 1000 rubles
For the whole day, weekday: 1300 rubles
For five hours, weekend: 1300 rubles
For the whole day, weekend: 1500 rubles
Location: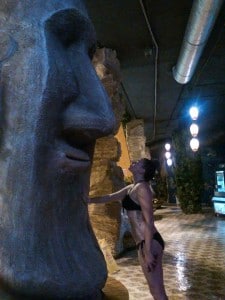 Address: Приморский пр., 72
From Чёрная Речка/Black River metro station, use either bus 2011, trolley 48, or one of the mini-bus/ маршрутка K-132, K-690, or K-405.
From Старая Деревня/Old Village metro station, use either trolley 19, or mini-bus маршрутка K-232 or K-305.
You'll see a large domed building, rather futuristic but with old Rus-inspired paintings on the outside.. along with plastic palm trees. Inside, you follow the signs for the Aquapark entrance, but if you need to drop off your coat and bags, you head down to the parking garage to the coatroom there.
Hours:
Tuesday to Sunday: 10:00 – 10:30
Mondays: 2:00 pm – 10:30
Link:
Peterland's website