While there are several options for skiing within Irkutsk city limits, it is nice to take a short day trip to get a taste of the more rural nature scene. As someone who loves to ski but is by no means a professional, Olkha Ski Resort is a great option. Olkha offers several different hills which are great for all levels, not to mention long runs which allow more time actually skiing.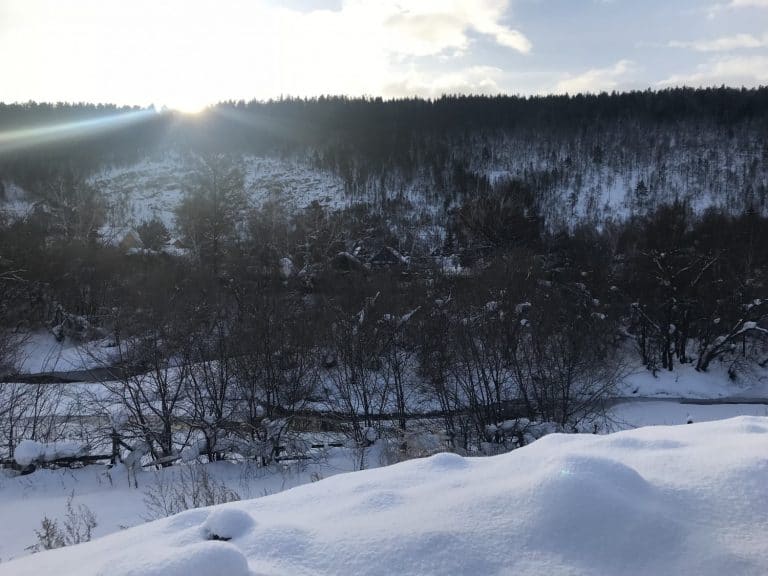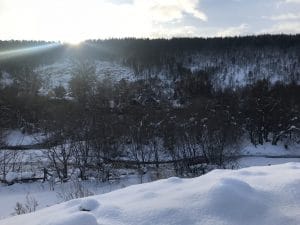 The best way to get to Olkha is by electric train (Электричка). Tickets can be purchased from the cashier at the train station, or on the train itself. Times are all listed on a large board inside the station and run a few times per day. The prices are very cheap – for our 40 minute ride it cost 55 rubles (a bit less than a dollar.)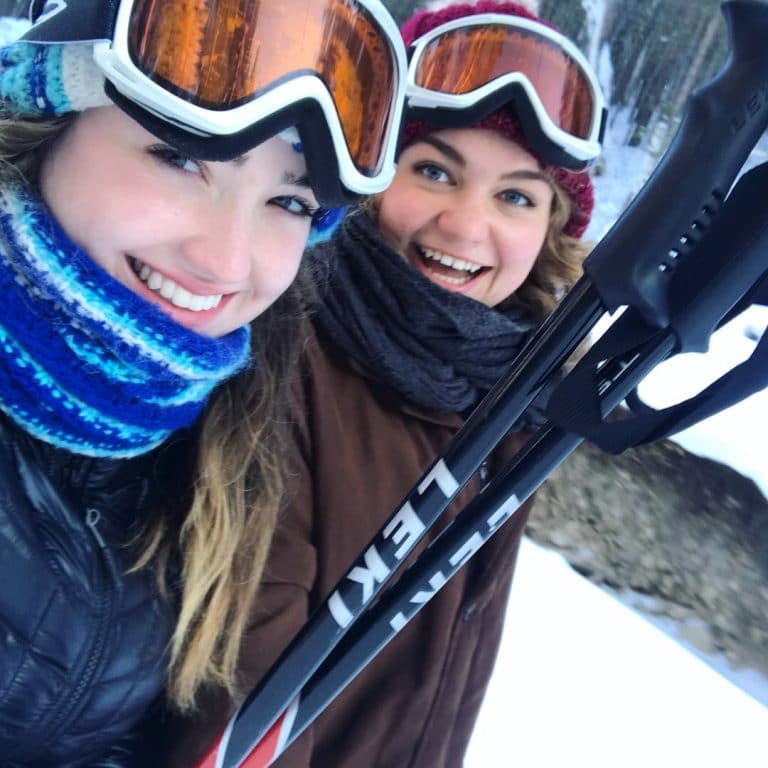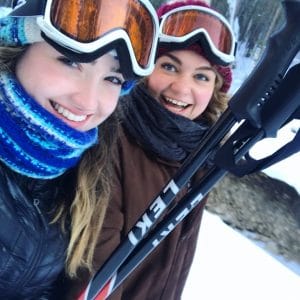 Upon arrival, it is important to note that there is a ten minute walk from the train tracks as there is not really a station, just a village. The walk is very easy and straightforward with a road going directly to the skiing and people walking that way. Olkha offers ski rental and lift tickets all for purchase in the main building by the ski lift. There are several buildings but only one that is located directly next to the lift. Here there is a sign with a picture of skis.
The prices were a bit high at 30 dollars altogether for an all-day lift ticket and ski rental. However, this was during peak holiday time and on a weekend. One can find prices that are as low as 18$ on weekdays and sales. One can also find lower prices nearer to Irkutsk, so I wouldn't recommend Olkha as an every weekend getaway, but it was a lot fancier than many other places I have visited just in overall quality. I had a wonderful time and got my money's worth by skiing for almost 6 hours. One thing I found really cool (and a bit scary) was the ski lift. Unlike the lifts I am used to in Colorado where one sits on a bench which is then lifted up the mountain, this was a T shaped lift that required you to hold yourself up. Although it was different from what I am used to, it was fun and felt like a short amusement park ride.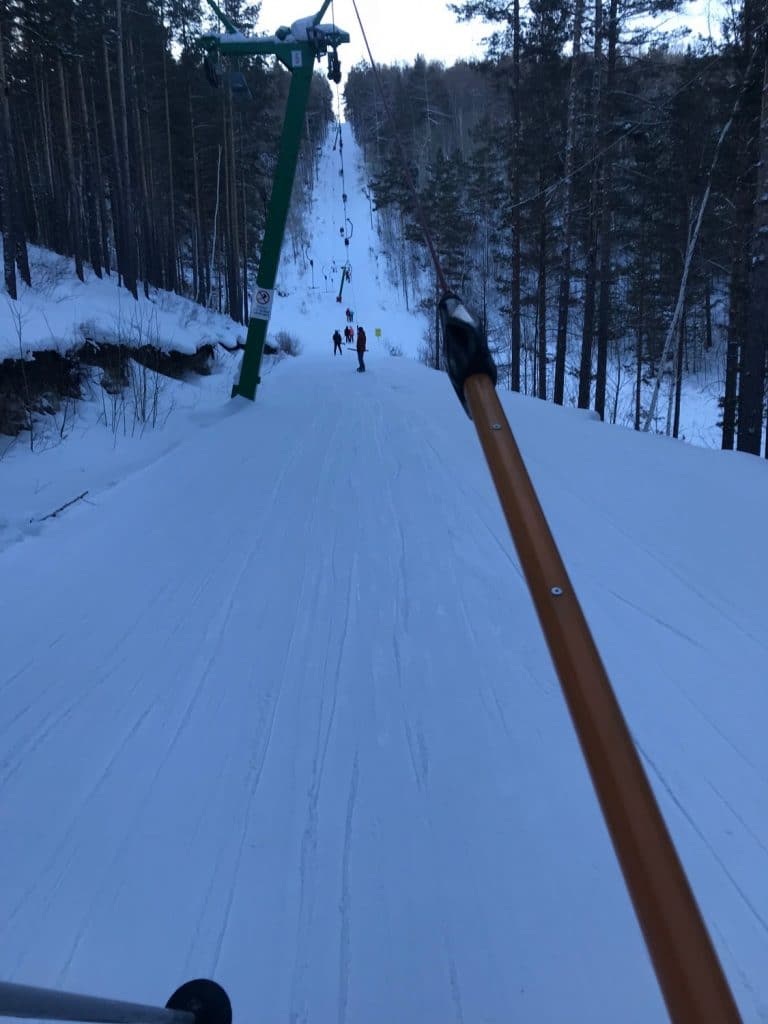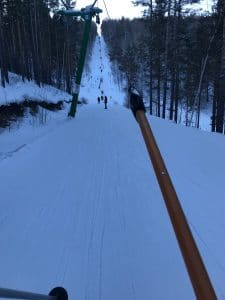 Olkha is a fun and convenient mid-range option for skiing in Irkutsk. If you have a free weekend and want to splurge a little on some sports, then Olkha is the place to go.
Skiing in Olkha (Олха)
8:00-22:00
Karyernaya St., 41A
18-30$ (depending on time skiing)
Website: http://angara.net/ski/olha/