My time in Vladivostok has been memorable. There were extreme positives and extreme negatives for me while living in the Far East and here is my overall review of the semester.
Courses
The SRAS program I took, Economic Development in the Russian Far East, combines language study with the study of the economics and geopolitics of the region.
The Russian language courses were phenomenal. While at times a bit hectic with the number of different subjects – speaking, listening, grammar, and business/professional Russian – the classes were challenging and my Russian improved far more than it would have if I had remained in the United States this semester. The intensity of the courses was definitely not something that I have experienced in the past, but it was refreshing and forced me to work harder than I normally would have.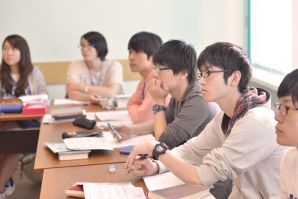 With this being said however, the teaching style of Russian professors is very different from the norm in the United States. Professors will announce your grades, tell you if you did poorly, and reprimand you in front of everyone in the classroom. The ideas of privacy around scores and individual criticism that is popular in the United States does not exist here. For those who are bashful about their grades, a semester in a Russian university will cure that.
In addition to the Russian language courses, I signed up for other courses taught in English: Geopolitics of the Asian Pacific and Socioeconomic Development of the Russian Far East. These two courses were a bit more relaxed than the language courses, but they were intriguing and the content was fascinating to learn about and discuss. While there was room for improvement, I thoroughly enjoyed taking these courses alongside students from different nations with various experiences and points of view. I gained an understanding of certain events and situations that is never presented in the United States and, in my opinion, places me at an advantage above my classmates at home. I intend to take this knowledge back to my university, apply it to my studies, and develop a powerful thesis as I head toward graduation after the upcoming school year.
Administration
Typical of the United States and Russia, bureaucracy can be annoying, can slow down results, and often requires you to jump through hoops to accomplish what you need. The university administration was similar in this respect. Most of the ladies in the international office were kind, but clarity and expediency were not priorities for them. My best advice when dealing with the administration at VSUES is to be prepared and patient. Follow the rules, do as the office says, and ask SRAS to double check any details if you believe there is a problem. As long as you never wait until the last minute for any requests or logistical details, everything will be fine.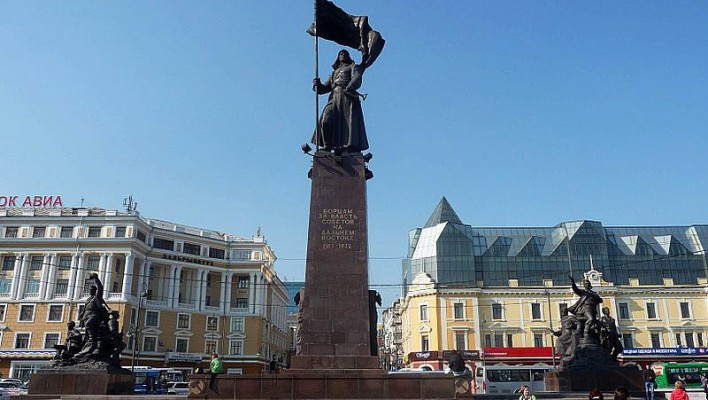 General Life
My experience living in Vladivostok is different than most other students because I am black. I experienced things that I know my white counterparts did not and this, naturally, colored my opinion of the city altogether. I wavered between outright disdain and general apathy for many months in the Far East, but upon leaving I think about Vladivostok fondly. Through my trials and tribulations, I found wonderful friends who did not care about my race and helped me through the difficulty of being different, and I gained a level of patience I did not think was possible.
Vladivostok is not a large city and the city's transportation infrastructure could be improved, but the citizens of Vladivostok have pride in their city and are proud of the fact that they live in the Far East. Most speak about how Stalin sent most of the intelligentsia to Siberia and the Far East, how their ancestors were the best and brightest of the Soviet Union, and how they are not afraid to think independent of Moscow. This mentality has earned the region a rather interesting nickname, "Russia's Wild East." While not as lawless as the U.S. Wild West, this part of Russia is very independent and the culture is different from what Americans normally study about Russia. For any students or travelers looking to experience a different face of Russia, Vladivostok and the Russian Far East is the place to go. It will be difficult at times, but that comes with the territory.