Rio Grande Restaurant
Rossiyskaya 17B (Российская 17Б), Irkutsk
10 am–1 am most days
Entrees ~ $6–12
Website
I was extremely surprised and slightly terrified when I learned that there was a Tex-Mex restaurant in Irkutsk. I have no idea why it exists or how it came about, but there it is, and it is glorious indeed.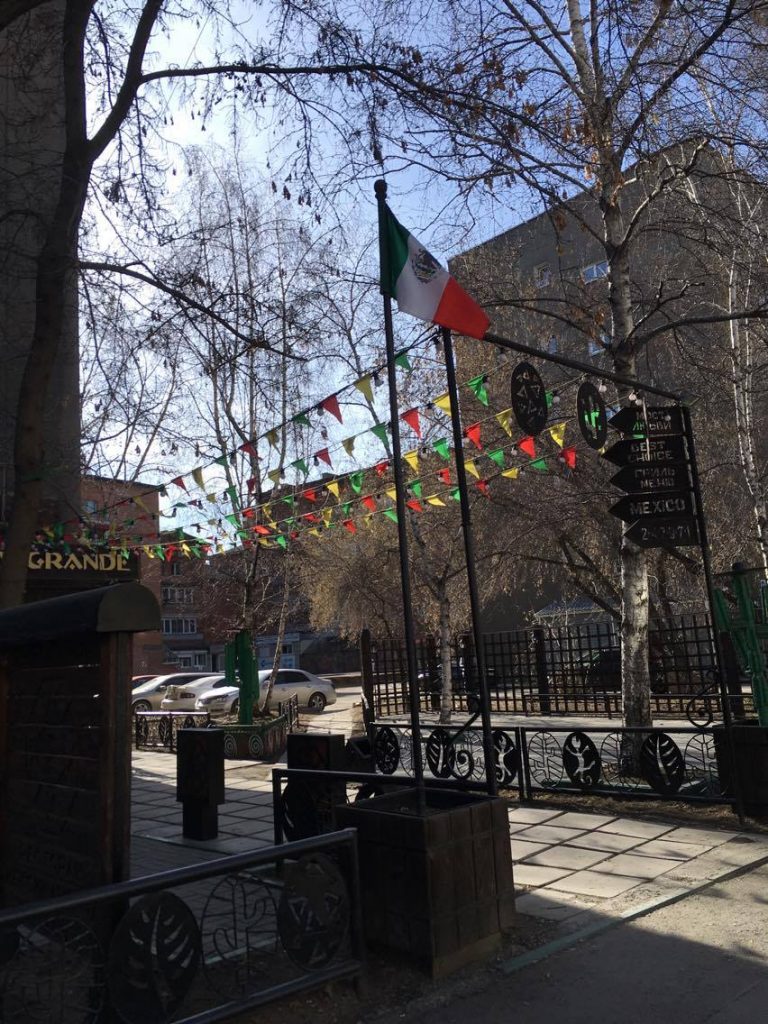 My American friend and I were both feeling some combination of homesickness and being tired of Russian food (especially her; as a vegetarian, she subsists mostly on potatoes and kasha, as I understand it), so we finally steeled our nerves and went to Rio Grande for a late lunch/early dinner. We felt slightly guilty for straying so far from Russian food, though as I rationalized it, "When else in our lives are we going to have Siberian Mexican food?" We also weren't expecting much, mostly just praying that they had margaritas.
In the end, though, we were extremely pleasantly surprised on all counts. I'm a New Yorker, so my opinion doesn't count, but my friend is from Texas, so you can trust her opinion: She agreed with me that the food was pretty good, and definitely closer to actual Tex-Mex than we were expecting.
I had chicken tacos (in a hard shell) that were amply cheesy and came with salsa, corn salad (with cilantro!!!), and smetana (turns out you can tell the difference from sour cream). She had vegetarian enchiladas. We both had margaritas, which were fine, though not the best of our lives.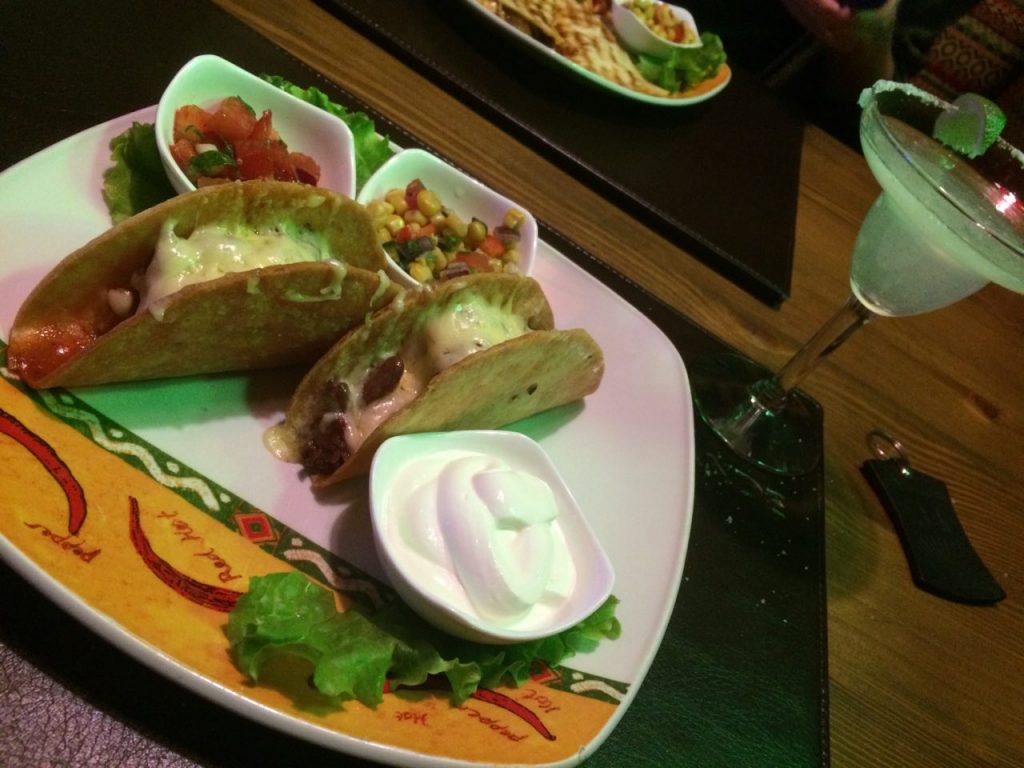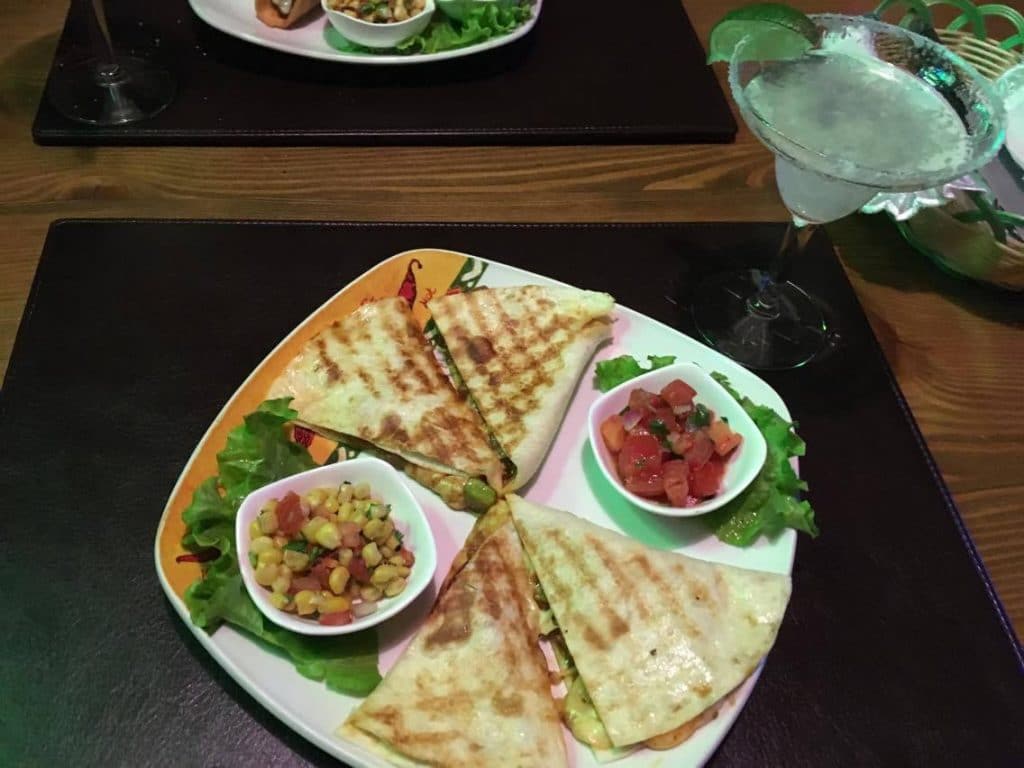 The restaurant is strangely divided into a few rooms, so it was very quiet when we were there, but I'm sure it heats up later at night or on weekends. It's decently sized and would be great for a small gathering, if not a huge party.
The restaurant is located about a five-minute walk from the Linguistic Institute, so it's ideal for a midday lunch or after-class treat. Most of the entrees are on the higher end of the price scale, so my friend and I skipped to the tacos/enchiladas/quesadillas pages in the menu, which were more reasonable, though not dirt cheap. Overall, it was a fantastic break from Russian food and well worth the price.