Rassolnik
3 Iulya Street, #3 (ул. 3 июля)
12 p.m. to 12 a.m. (later on weekends)
Entrees $5–$15
Rassolnik is a more upscale Russian restaurant in Irkutsk. Located in the trendy 130 Quarter (130 Квартал), it's Soviet-themed, so that its comfortable seats and white tablecloths are surrounded by old Soviet-era cameras, glasses, posters, and other paraphernalia. There are also screens showing Soviet movies—Caucasian Prisoner (Кавказская пленница, или Новые приключения Шурика) when I was there. It's one of Irkutsk's more popular Russian restaurants; it's ideal for taking guests and is well worth a visit.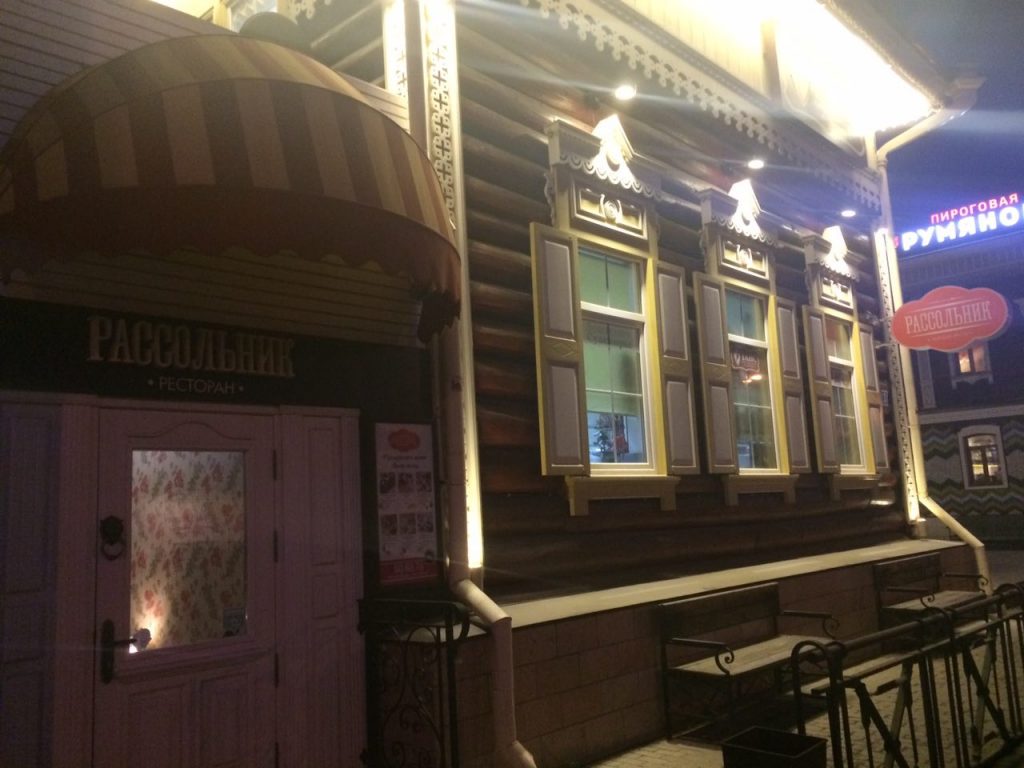 The menu is overwhelmingly enormous, and many of the prices may be higher than what you want to pay for an everyday lunch or dinner, but if you look carefully you can definitely find a filling meal for less than $15. The service is pleasant and friendly, and it was a very pleasing cultural experience: I don't often have "fancy" Russian food, and the Soviet decorations were really fun.
I ordered the delicious rassolnik, of course, with smoked chicken. Rassolnik, the namesake of the establishment is a traditional Russian soup that uses pickle juice as a base. Mine came in a bread bowl, which was exciting even though it was too hard to be entirely edible. I followed it with a main dish of pelmeni stuffed with salmon and carp. It was so good that I now think that all pelmeni should have a fish filling.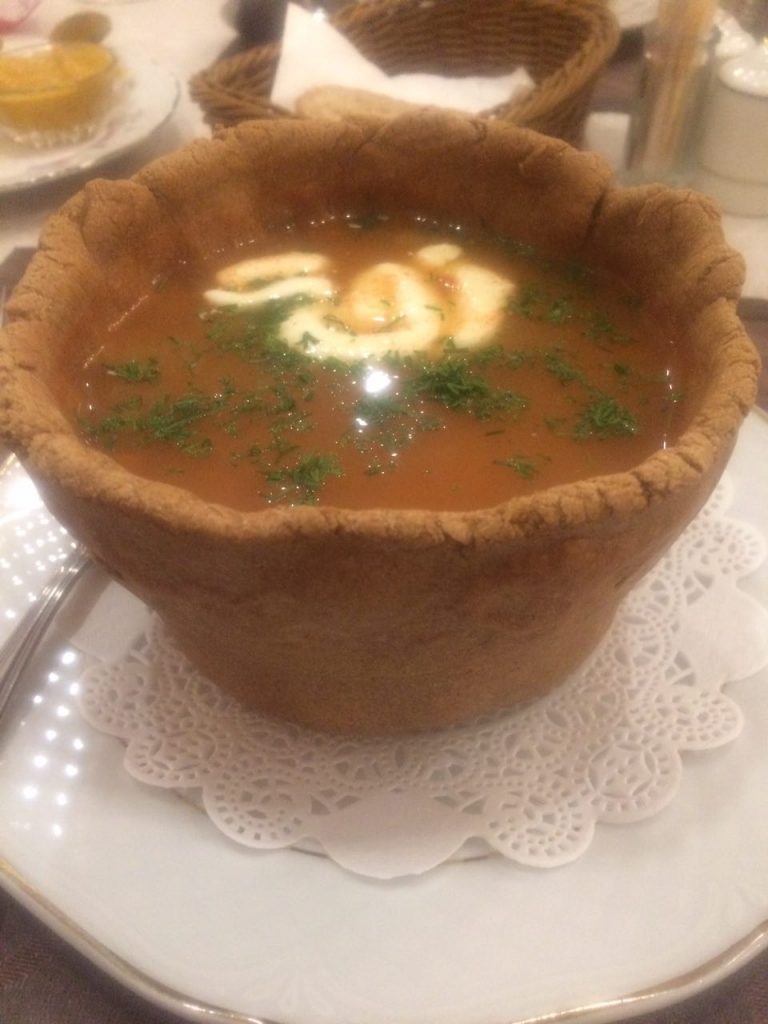 The menu also has a whole section of wines from southern Russia; they're all fruit wines, and we got the apricot one, a pitcher for 650 rubles. It tasted a lot like juice (there was definitely alcohol in it, though). The friends I was with ordered draniki (potato pancakes) with omul, Irkutsk's local fish, which was a nice twist, though they reported that the omul was not as good as what we had straight out of Baikal in Listvyanka.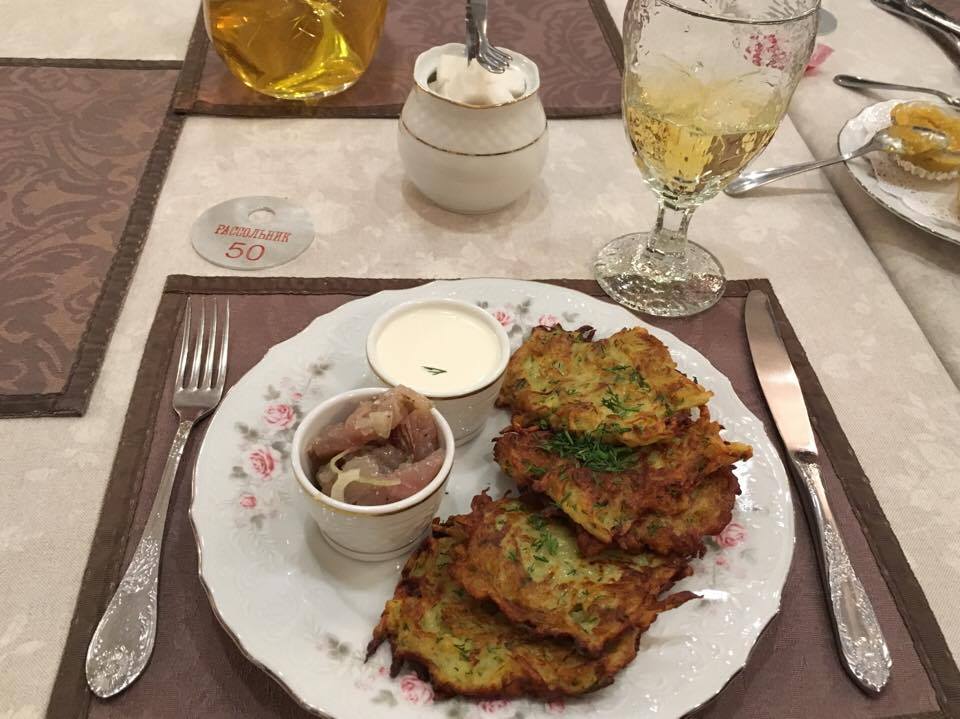 Rassolnik would be perfect for groups—it's a pretty big restaurant (though be warned that it's down a flight of stairs) and they are equipped to deal with large parties of people.