"To get there, take Minibus 287 or Bus 186 and transfer to Bus 545." As I heard this, I almost couldn't believe it. Just how many buses were in this city? And how could it be possible to learn to use them in just a summer?
My next thought was, why even learn? I can just take the Metro everywhere. However, while the Metro in Saint Petersburg is very simple to use, the bus system has many more routes and a much denser network, so it can get you closer to your desired destination than the Metro and is sometimes even more efficient. If you learn some bus routes close to you, you will find that taking a bus often gets you to your destination faster than getting to the Metro, riding it, and walking from the Metro station to your destination. For example, Route 10 runs down Nevsky Prospect and goes across the Palace Bridge to Vasileostrovsky Island. There is a ton to do on that island, and the bus is really the best way to get there from the university. 
Buses are also very useful when you're traveling outside of the city center. When going to an event near the airport, which is about a 30 minute taxi ride from UNECON, we took the Metro to the end of the line, and then two different buses to get to the destination. It took a bit longer, but instead of $20 for a taxi it cost about a dollar in total.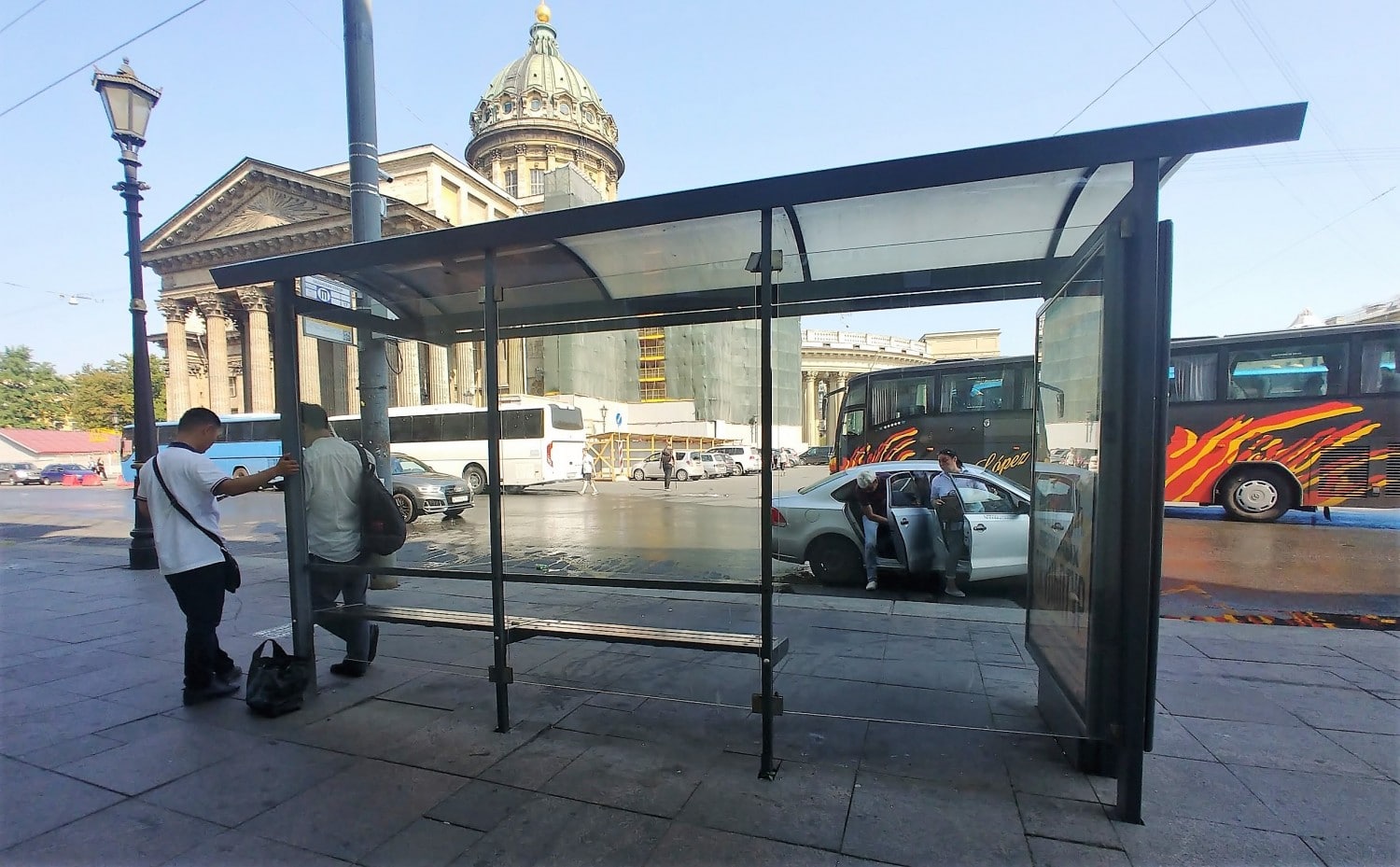 There are a few different types of buses in Saint Petersburg. The regular bus is simply called aвтобус. There is also the trolleybus, which runs along dedicated electrified lines strung over the streets. Both of these buses run as you would expect. There are designated stops along a route. These stops will either have a small waiting area or just  a sign. The sign will be either the picture of a bus or trolleybus, or a large sign with a lot of information about schedules and routes. When you get on, you must pay a 40-ruble fare. You can either pay the attendant directly, with coins or a 50 ruble bill, or use the orange box to scan your public transport card (known locally as a "подорожник"). The attendant may come and check that you actually used your card and that the transaction went through. If you don't pay your fare, you can fined and kicked off the bus. When you wish to get off, press the 'stop' button to let the driver know you will be exiting at the next stop.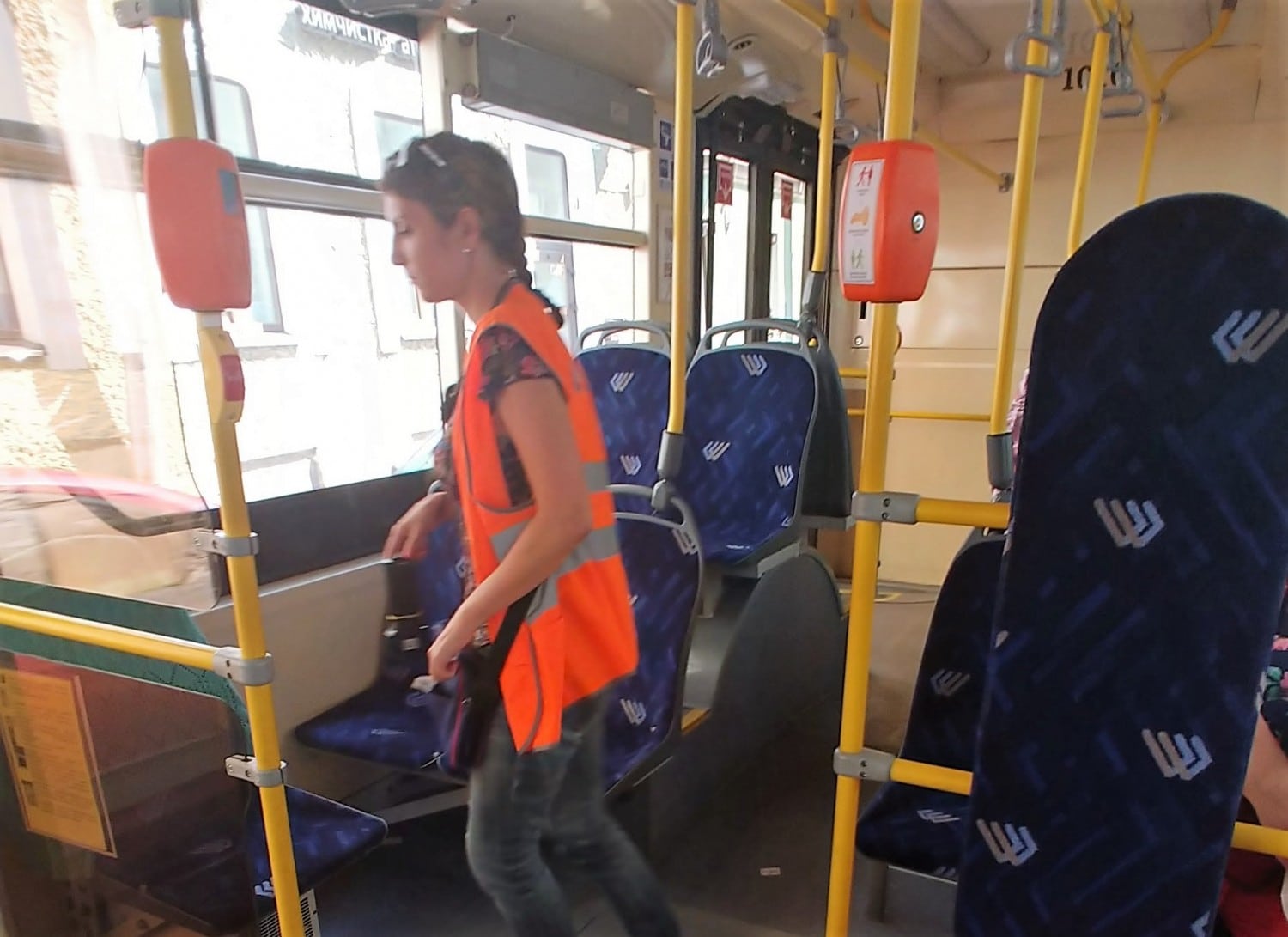 There is the also the marshrutka (маршрутка). This minibus has a predetermined route, but you must wave it down like a taxi, pay the driver directly or use your podorozhnik and then ask (kindly shout at) the bus driver "Остановите здесь!" (Stop here!) or "Остановите пожалуйста! (Stop please!) when you wish to get off. These buses are much older and smaller than the normal buses and trolleybuses.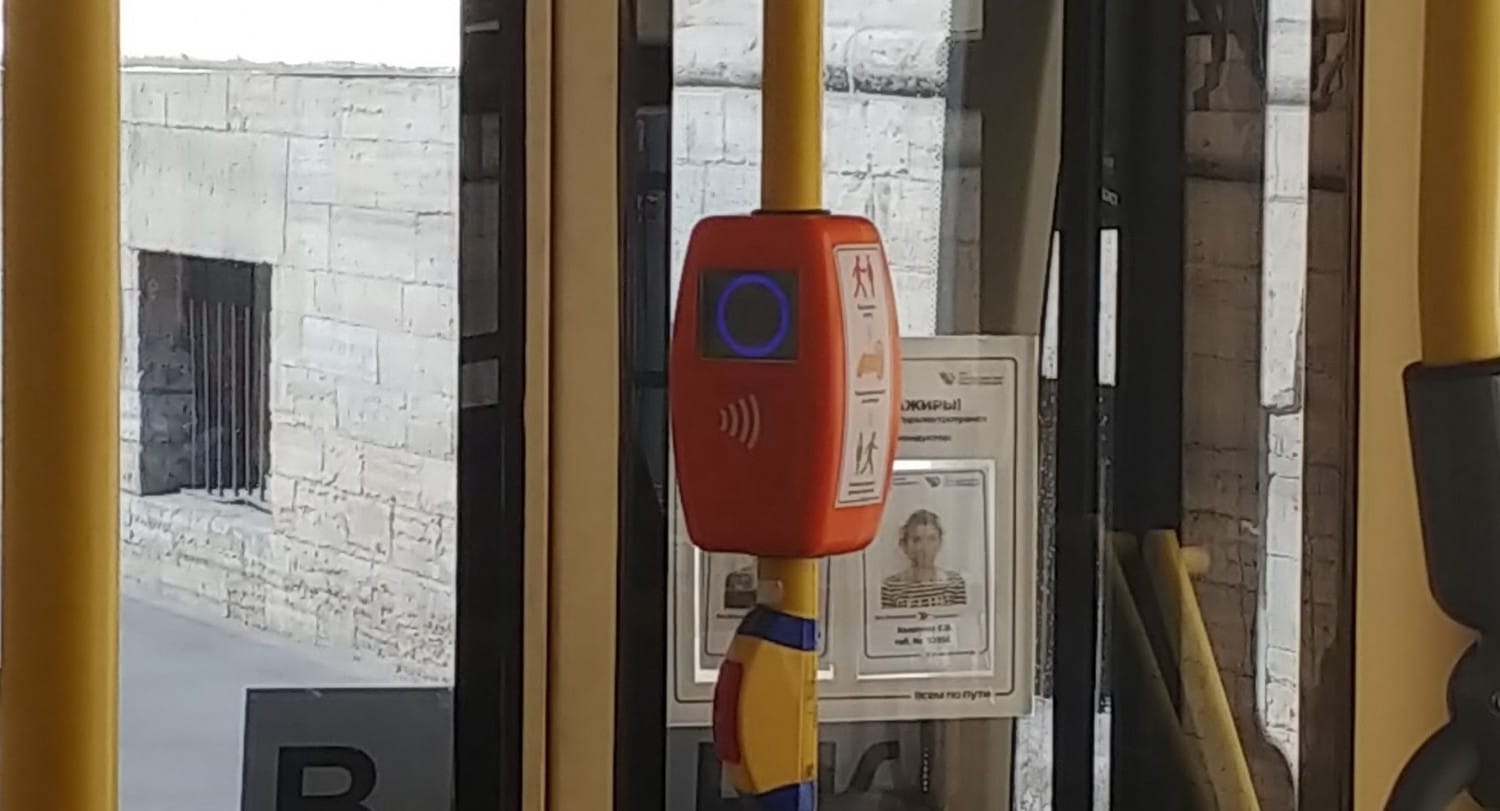 The best way to learn the bus system in St. Petersburg is just to try using it. There are many websites to help you out. This one, I believe, is the best. You can look at where buses are in real time, learn when buses will arrive at stops, and put in a start and finish location and it will give you the most efficient route.
Learning to use the bus system in St. Petersburg has benefited me greatly in the long run, and is something I would recommend you try out and add to your arsenal of public transportation knowledge.