Many SRAS students seek to add extracurricular activities to their time abroad to help them integrate into their communities, improve language skills, and make new friends outside their classes. Particularly in Russia, where universities do not tend to officially host many clubs, reaching out of your comfort zone to find new opportunities is key (and SRAS can help if you ask!). Here we have an interview with SRAS student Tristam Osgood who spent this past summer in St. Petersburg. Tristam is a rising junior at Oberlin College and has shared with us his story of playing baseball for a local St. Petersburg team!
SRAS: Briefly explain your participation on the North Stars and why you were interested in this as an extracurricular activity.
Tristam Osgood: I'm currently a pitcher on the Oberlin College baseball team, so my initial interest in pitching for the North Stars was so that I could continue playing this summer and not come back to Oberlin in the fall having not pitched for the entire summer. The team competes in the "semi-professional" level of the Russian Baseball Federation (it's effectively the highest level of baseball there is in Russia other than the National Team). I had the chance to play in seven league games with the team, where we traveled to the Russian cities of Moscow, Balashika, and Khimki to play teams from Moscow, Balashika, and Yaroslavl. I served as one of the top pitchers for the North Stars.
SRAS: How did you find the team and finally "join" the organization?
TO: After graduating high school in 2012, I played on an American team called "Old World Baseball" that traveled around Europe playing National and professional teams. We were coached by a man named Tom Gillespie. I emailed Tom in May prior to coming to Russia, asking if he had any baseball contacts in Russia for me. He got me in touch with the coach of the St. Petersburg North Stars, a man by the name of Denis Novokshonov. I emailed Denis when I arrived in Russia, letting him know that I was an American pitcher interested in pitching for the North Stars. I came to a practice, threw a short bullpen (this is a small number of pitches) in front of Denis, and had a spot on the team thereafter.
SRAS: How have you participated on the team?
TO: We practice twice a week, play Russian Federation league games every other weekend, and have intrasquad scrimmages every Saturday that we are not playing league games. The North Stars organization is not just our team…we also have teams at the 10-12 year old age group, and the 15-17 year old age group. I got the chance to work a couple of times at practice with kids from this age group on pitching. This was a really great experience for my Russian language…the kids spoke slowly enough that I was able to easily understand and converse with them in Russian!
SRAS: Do you think playing baseball here has enhanced your overall study abroad experience? In what ways?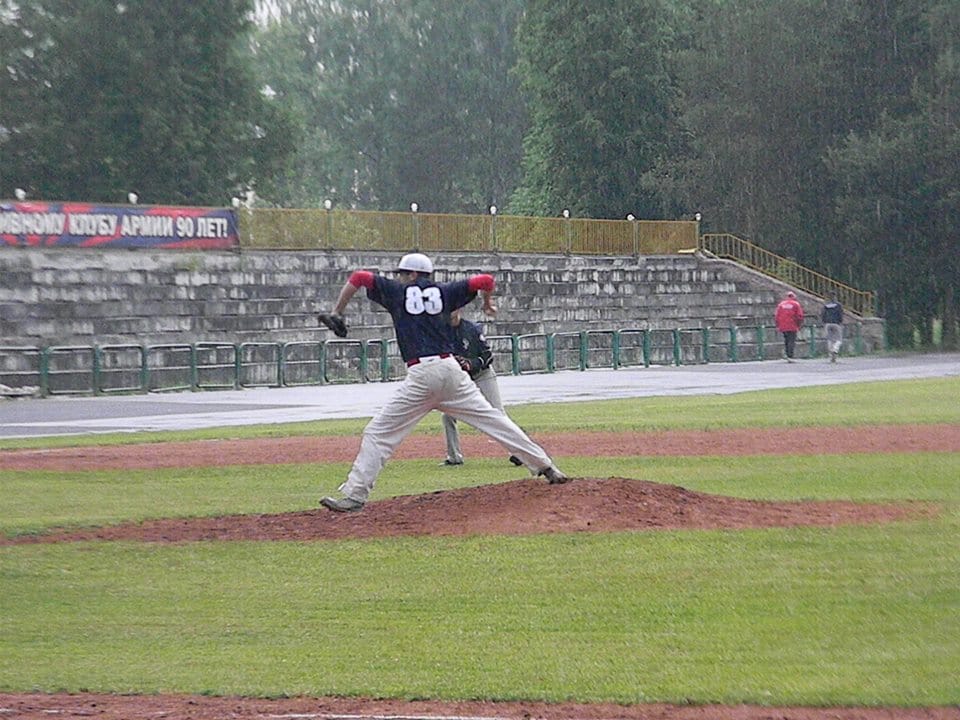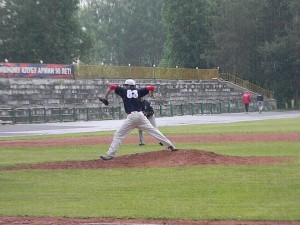 TO: Absolutely! With the exception of a few guys, pretty much no one on the team speaks English (this is great), which forces me to use my Russian to "survive" on team trips! It has been truly transformational for my Russian language development to be completely immersed in the language as I am when the team goes on trips to play league games. In addition, I feel that I have made some life-long Russian friends from the team. It is awesome to hear their perspective on Russian and American culture, current events, and Major League Baseball (there are a lot of Red Sox fans in Russia!!).
SRAS: Have you made lasting relationships through the team?
TO: I touched on this in the previous question…but I have absolutely made lasting friendships on the team. When I return to Russia, I will definitely be visiting with some of the guys from the team, and I could even potentially play for the North Stars again.  
SRAS: Has the language been a barrier to your participation? How did you deal with that? Did playing help your language learning progress at all?
TO: The first practice that I went to was a pretty big struggle…besides being able to get my name, favorite American team, and what I was studying out, it was pretty hard for me to express myself in Russian to the rest of the guys. My Russian language progression has been pretty incredible throughout the summer; in fact, on our last trip, I was able to casually converse with the team in Russian about current events and their favorite American music. Playing on the team forced me out of my comfort zone (speaking English with other American kids in the student dormitories) and into an immersive environment where I was forced to speak Russian.
SRAS: Can you tell us one or two anecdotes from your experience with the team?
TO:
1. My first game in Russia, I was the starting pitcher for the North Stars. The leadoff batter for the other game, tried to bunt for a hit against me. The ball was bunted between the third baseman who was charging and I…in the heat of the moment, instead of yelling out the Russian word for "ball", "мяч", I screamed out in English "BALL BALL BALL". I got the runner out successfully, but everyone on the field (including the other team) shared a laugh and instantly knew I was American after that.
2. When we went to go play the Russian team based out of Balashika, I assumed that we would stay in a hotel like we had in every other city that we had played in. However, Balashika's home field is located on a military base in the town, so we stayed in the military barracks next to the field. This is where Russian soldiers go for a "boot camp" type experience before they head off for duty. How crazy is that!?!?
SRAS: Do you intend to keep in touch with the organization or players after you leave Russia?
TO: Of course! I know the Russian baseball landscape pretty well now, and obviously know the American baseball landscape well also…so I hope to serve as a type of "ambassador" between the two communities after my time playing this summer. Hopefully, I can get other American kids who play baseball, and are interested in learning Russian over to play for the North Stars…and vice versa for Russian players interested in potentially trying to play in America at the high school or collegiate level.
SRAS: Do you see yourself continuing to work with Russia/Russian language in the future? In what capacity?
TO: I will absolutely look to work with Russian language in the future, although I am not sure currently whether that will be in Russia or in the United States. This summer, I worked for the American consulting firm, Kelly Services, here in St. Petersburg. Kelly provides workforce management solutions for multinational firms looking to expand into the Russian market. It was a great experience for me to be able to use my Russian language in a professional setting, while becoming familiar with the Russian business landscape and market. After graduating from Oberlin in 2016(where I double major in Politics and Russian/East European Studies and minor in Economics), my ideal career path would be as a political risk analyst for an investment firm or multinational company looking to invest in Russia.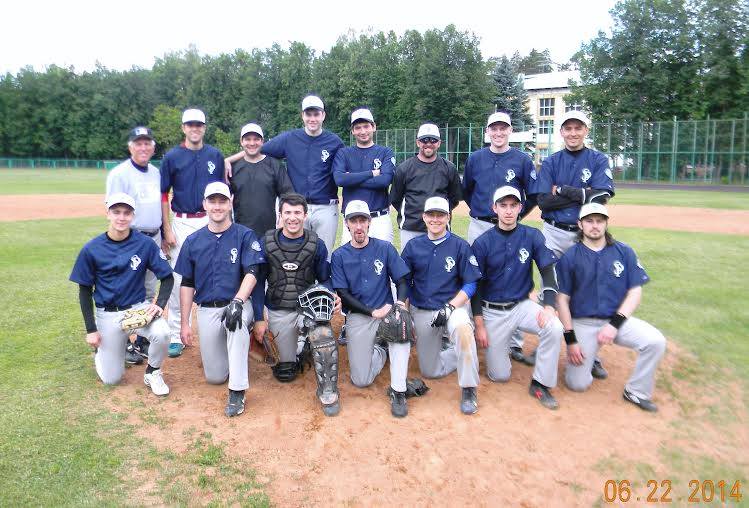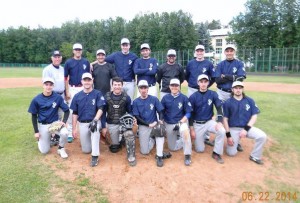 SRAS: What would you say are your biggest takeaways from the experience?
TO: Simply going to class and then burying yourself in a book after class is not going to allow you to advance your language skills to the same level as immersing yourself in the language with native speakers, such as I had with baseball and at my SRAS-arranged internship at the human resources company Kelly Services! Russian people really want to talk to Americans, and they want to talk to you even more if you are able to speak Russian with them! Get yourself out there and make it happen!
SRAS: Do you have any advice for students looking to involve themselves in extracurricular activities while abroad?
TO: Persistence, persistence, persistence! Try to find opportunities for yourself, whether it be volunteer work, interning, sports, music, going to a café or restaurant with some Russians…any place you are able to speak Russian with someone who has a native speaker will be a great experience for you! Keep putting yourself out there and work to create opportunities for yourself in fields that interest you.
SRAS: Thanks so much for talking with us, Tristam!