If you are looking for an adrenaline rush and an hour of fun look no further than Baza 38. Located only a few minutes from the university dorms, this paintballing arena is a well-priced, fun option to spend a day with friends. The outside actually says Институт систем энергетики им. Л.А. Мелентьева (Melentiev Energy Systems Institute) – but inside is where the paintball course is located.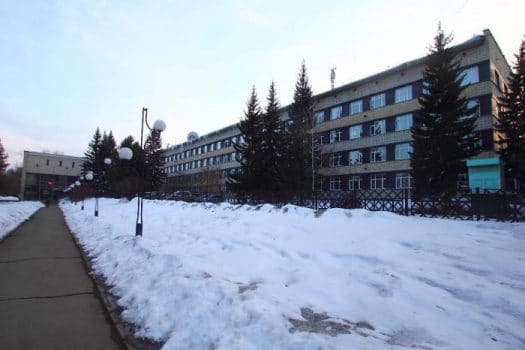 The course is set up in a warehouse and has lots of different obstacles and crawl spaces to make the game exciting. There are several games one can play: capture the flag, kill all other teams, or get to the other side. Each game lasts for 7 minutes if everyone stays "alive". You get to stay for an hour and may take a bit of time to rest in between rounds. One big difference from American paintball is the shot rules. In America if any shot hits a player they are out, whereas in Russia only shots to the head, chest, or back are counted. This makes the game a bit more difficult but, in my opinion, more fun.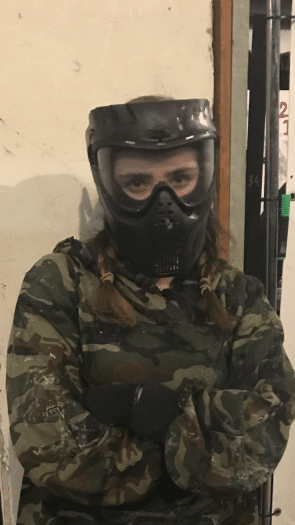 For eight or more players, the cost is 1000 rubles (about 18$) however, if there are fewer than eight players the price can jump to 2000 rubles because there is a minimum requirement of eight people. Fewer than eight people can play, but there is this extra cost. The gear, camo, and paintballs are included in the price. There are not always extra players waiting, so if you only bring seven people, do not count on grabbing another solo person at the door. A plus is that there is a small space to watch the game for friends that want to come but don't necessarily want to play. The area to watch is a great option for those who don't want to play, and is very close to the arena.
Come dressed appropriately. Although they provide a camo outfit to put on over your clothes, wear long sleeves and long pants. Although I followed all these rules I still ended up with quite a few nasty bruises and marks so I can't imagine it without having done this. While it can be a bit painful, the face is completely safe with a mask and it is an extra incentive to not get shot!
The paintball guns all worked very well and several of the more experienced players had great things to say about this arena. Also offered during certain weeks is an outdoor arena in the forested area around the building. The manager said that there are no set times, just certain weeks of the year it opens. If interested, you should call ahead. In my opinion, though, the indoor arena looked much nicer than the outdoor area and had a lot more obstacles and fun décor.
Baza 38 is a great option for a weekend or free evening and you get a lot of bang for your buck. The facility is rarely crowded unless there is an event and all the staff were very friendly. I highly recommend giving it a try.
Paintballing (Baza 38)
Lermontova St, 130, korp. 1
09:00-22:00
Prices from 18$+
Baza38.ru