Ostannya Barykada
Maidan Nazelezhnosti
10:00-24:00
Entrees from $8-15
When my host sister and her cousin lead me to Globus shopping mall with the promise of a 100% Ukrainian, gastronomic, and secret restaurant, I was skeptical. Secret restaurant? "You will see." Said Nadya, the cousin, smiling. "You even need a password to get in." And so we stepped into the elevator, and Nadya selected a mysterious unmarked button. When the elevator doors opened to a simple coffee bar and boutique, my skepticism turned to confusion. Nadya walked up to the counter and said "Borietsya — Poborete" (fight and win). The password. The woman gestured to the corner. It wasn't a corner at all, but an entrance. Here was the secret.
The hallway opened up into an impossibly large room. In front of us was a wall covered in outstretched metal hands. "You have to find the door," A coat-check lady said. And so find the door we did, pushing on the wall until we discovered a revolving door.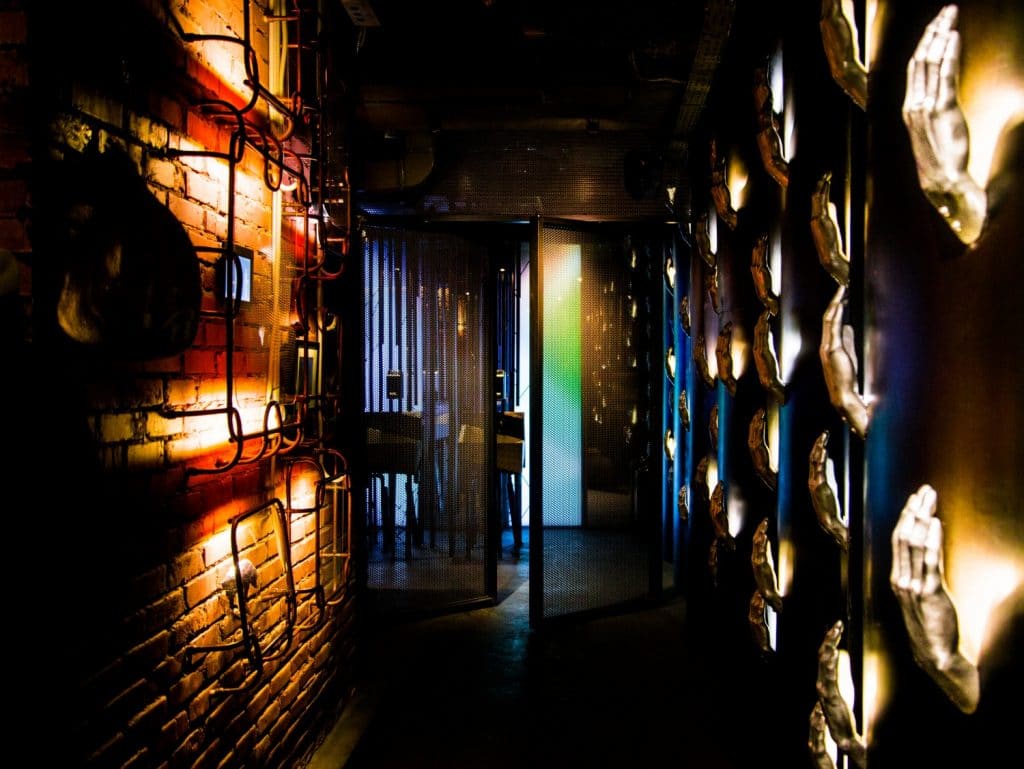 Ostannya Barykada has three tastefully decorated rooms. Dim lighting, live Ukrainian music, and even a library corner, the restaurant exudes class. However, first and foremost to the restaurant's concept, it is that it's not simply a restaurant, but rather a club or meeting space, dedicated to free thinkers and artists "ready to defend their values, take responsibility, and change the country." People who were born with Ukraine's three modern revolutions, The Student Revolution on the Granite of 1990, the Orange Revolution of 2004, and of course the Euromaidan Revolution of 2014. Opened only after the latter of the three, the space also serves as a museum, to well, freedom. Wander from your table and you'll find newspapers from 1991, the year the Soviet Union crumbled, revolutionary t-shirts, etc.  Even the hands on the wall are a symbol, there are 72 hands in total, a reference to article 72 of the USSR constitution. The article gave any constituent republic freedom to secede from the Union.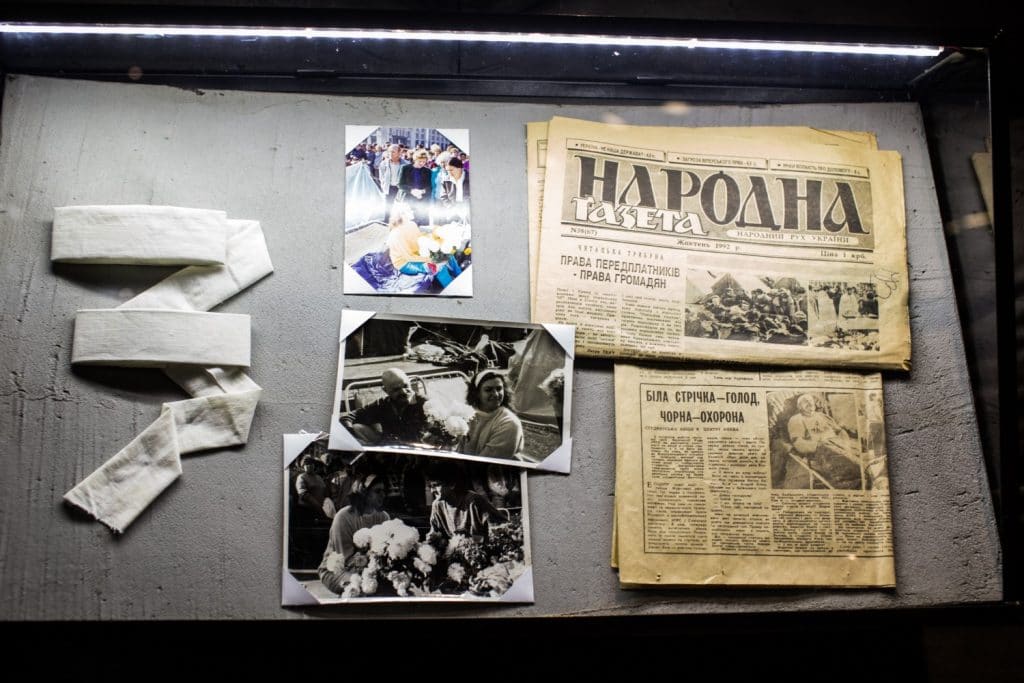 With such a noble concept, it would be easy to forget about the food if it wasn't downright delicious. We started our meal each with a shot of cherry ratafia. It was sweet but not overly syrupy, as liqueurs often are. Although it's a very popular dish in America, I somehow had never tried Chicken Kiev, so I decided to go for it, a fancy restaurant in the city the dish was conceived of seemed like the right time. If you don't know what Chicken Kiev is (Cutletu po Kievsky), you're missing out. It's indulgence sounds like something an American chef in a diner might dream up, but it's execution in Kiev is far classier. It's breaded chicken stuffed with butter, and it's to die for.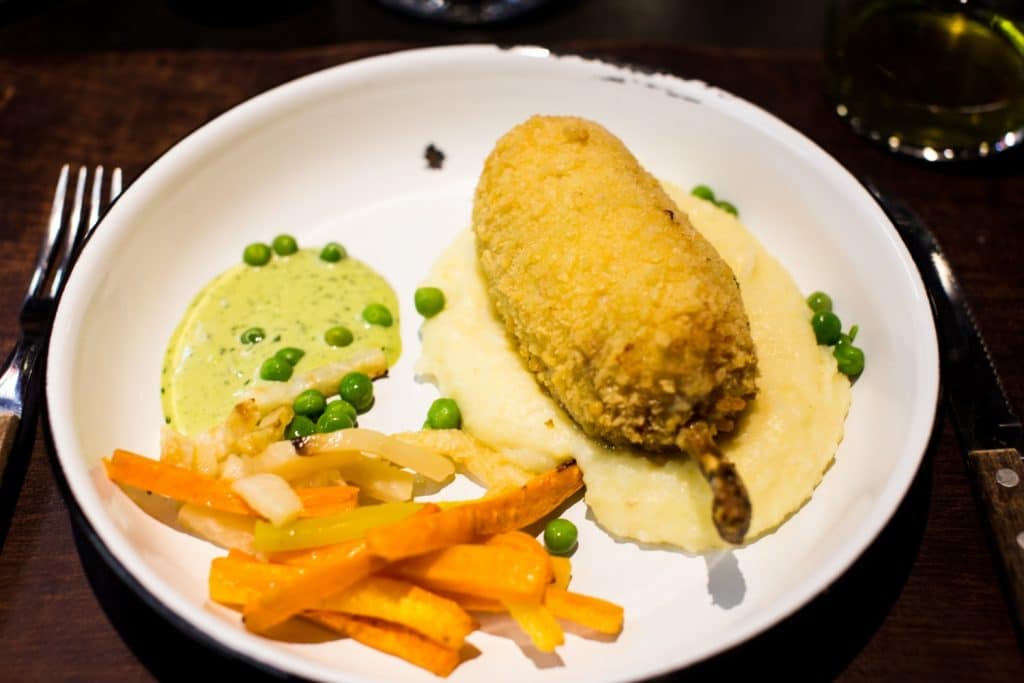 As you may have guessed, this restaurant is not cheap. I indulged myself with the ratafia, a beer, and a dessert (Ukrainian crumb cake, highly recommended). Compared to the cost of what all this would have been in the United States though, it was nothing. All in all I spent about 400 UAH, only about 15 dollars. If you have the chance, go. Moving to a new country is stressful. Be an American, and fight that stress with some fancy food, and some freedom.