As part of its September issue, the Russian edition of Esquire magazine turned its focus from celebrities to "ordinary people," including Vasily Ilyn, a retired farmer from a village in rural Russia. The issue includes an interview with him and a handful of other "ordinary" Russians for Esquire's ПРАВИЛА ЖИЗНИ series, or "Rules of Life." But out of all of them, Vasily gets a very special treatment, which you can watch in a 20-minute documentary chronicling the pensioner's first trip out of his home country and to the United States — to New York — where he gets to see an entirely different world up close and personal, and pose for a professional photo shoot for the cover of the magazine. He returns home with a mix of enlightenment and longing. We get a front row ticket to Vasily's culture shock.
In the documentary's first few minutes, you get a sense of where Vasily comes from — the camera shows chicken coops, the well where he gathers water, and the small farm home he shares with a handful of family members. Vasily's spent most of his life here in the small village of Ryshkovo, except when he lived in Moscow while attending university. He says he's not a city boy and prefers the quiet, calm life on a farm. "I've never taken a plane in my life," he says. After his family sees him off for his big trip, the documentary follows Vasily from the car ride to the train station, on the train ride to Moscow, on the plane over the sea, and finally his arrival in New York. Vasily makes his way into the city and is confronted with sights and sounds much different than what he's accustomed to living in Ryshkovo. "Here it's loud, hot," he says while standing in the middle of Times Square, surrounded by neon lights, flashing advertisements, tourists, and traffic. Vasily seems both awe-struck and small.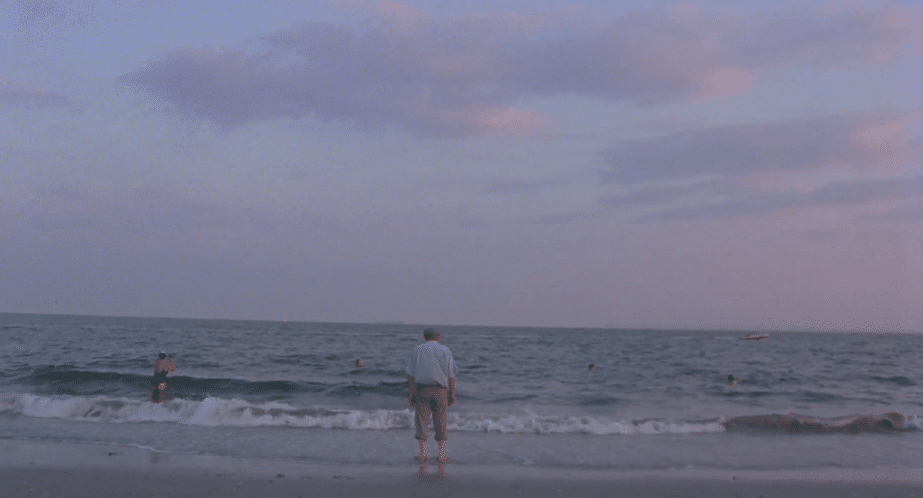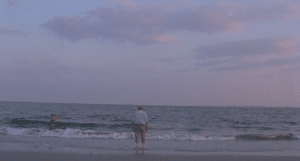 While watching the documentary, I shared all of Vasily's emotions because I've felt them all myself, having once said goodbye to life in the States spent mostly in agricultural California and central Missouri when I embarked on my first trip outside the country to St. Petersburg. I couldn't help but smile wide while watching Vasily pose gleefully with the bull on Wall Street and eat a real New York hot dog. It reminded me of the emotions I had when I did the same things, just in reverse, so to speak, posing in front of the Neva and eating my first Russian lunch of pelmeni and sour cream.
There's a part near the end of the documentary, as he bids New York goodbye, about to board the plane home, when Vasily mutters under his breath, "Damn my poor, miserable country," (or at least, that's the more polite translation). Perhaps Vasily wishes to remain, or simply wishes certain things were different about his home now that he has a new perspective. Still, the documentary captures all the joy and triumph Vasily feels as he returns to his home, recapping his adventure with neighbors, handing out souvenirs, and sharing a meal with his family. The last shot of the documentary shows Vasily standing in the middle of the dirt road in front of his home and farm. The camera slowly moves farther and farther away, until you can barely see as Vasily as he turns and makes the walk back to his doorstep, in the town where he might spend the rest of his life.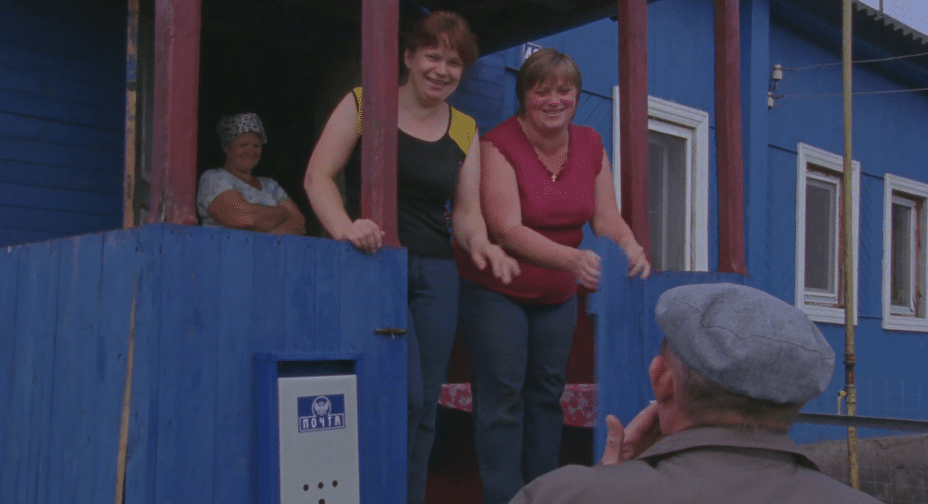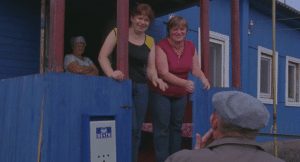 I couldn't help but wonder about what the documentary didn't show in detail. I wondered what Vasily felt like when he touched down at the airport in Moscow, surrounded by people who look like him and speak the same language after having been immersed in a different culture. I wondered what he was thinking about as the camera showed him looking out the window while on the train headed for his village, watching home get closer and closer. Did the landscape seem different? Did he long for the skyscrapers and bright lights of New York? Was he rehearsing in his head how he'd respond to all the questions about his trip he'd inevitably receive from curious friends and family? All of those thoughts and emotions are part of reverse culture shock, part of getting re-acquainted with your home country and 'usual' environment after spending even a small amount of time among a different culture.
My taxi ride to the train station in St. Petersburg that began my long journey home was filled with tears. My best Russian friend, Anton, was accompanying me that day, and he teared up with me as we zoomed away from my neighborhood, past the streets and monuments I had come so accustomed to. While I didn't damn any "poor, miserable country," I had such mixed feelings about returning home. Thankfully, my journey home was long and gave me plenty of time for reflection.
The journey involved a complicated, nearly week-long system involving trains, two planes, and a multi-day, cross-country Greyhound bus ride (strangely, all of these modes of transportation combined were cheaper than taking a direct flight home from Russia!). When I landed in the States at O'Hare International Airport in Chicago and deboarded the plane, I was in sheer sensory overload. I followed the other international arrivals into U.S. customs, where all the signs I saw were in English and three TVs hanging from the ceiling filled me in on the headlines from CNN, Fox News and Bloomberg.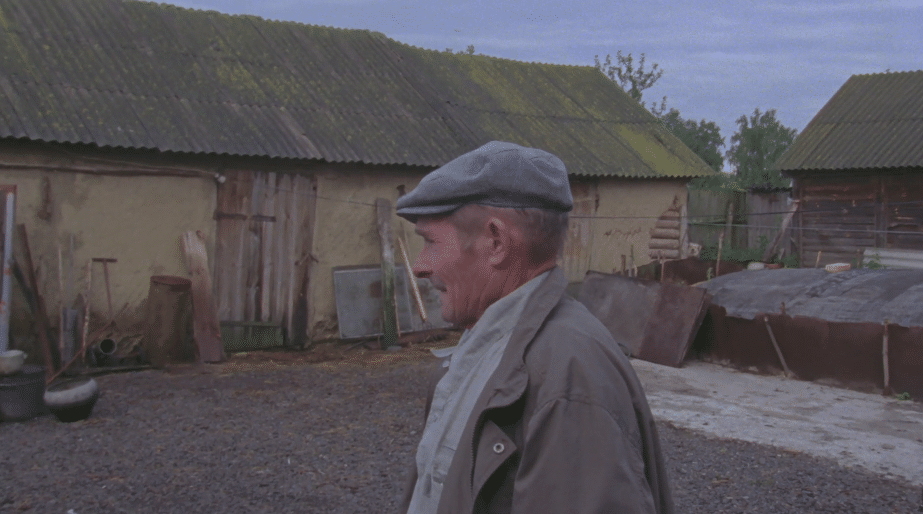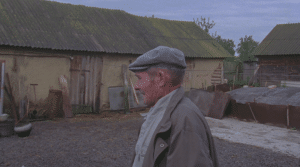 Two things immediately overwhelmed me — one, I could understand everything I overheard and read, and everything was suddenly so much more loud. When I was in Russia, though I knew a lot of the language, there was still a lot that I didn't understand. That made it easy to tune everything out if I wanted to — the conversations around me, the guy with the megaphone on the street corner advertising something or other, the gossip on the city bus. Part of reverse culture shock for me was hearing my own native language being spoken. Try as I did to read a magazine while waiting in line at Customs, I couldn't concentrate. Every side conversation, every interjection, and the TVs playing overhead couldn't be ignored or tuned out. It sounds crazy, but it felt so strange to be spoken to in English and expected to respond in English. For the first time in a long while, I didn't have to stress over whether someone was going to use a word I didn't know. I didn't have to rehearse everything in my head before I said it. This was both a huge relief and a bit of a disappointment. Russia was over. 'Back to normal life,' I thought. But that's easier said than done.
It was a strange mix of shock, sadness, relief, and happiness to leave the airport, hop on the L train, and ride into the city, with nothing with me but one suitcase decorated with a black and orange ribbon given to me on Victory Day. (It helped — and made me laugh — that the first language I heard on the L was actually Russian!) I used my layover in Chicago to get acquainted with some of the things I missed. One of the first things I did was to visit a diner, where I had a breakfast of hashbrowns and ketchup, eggs, sausage, and pancakes — real, fluffy pancakes. While breakfast bliny in Russia were tasty, they never ridded me of my craving for a short stack! I walked around Chicago, giddy to see Chinese take-out joints, Indian restaurants, Mexican bakeries, and to hear languages from all over the world. This kind of diversity was something I sorely missed in Russia. Though the taxi ride that started my journey away from Russia was filled with sadness about things and people I would miss, I was slowly cheering up by remembering all the things I had forgotten and was proud of about my home country.
The bus ride from Chicago to my hometown in California that followed gave me a look at my country in a way I had never seen it before. I saw hills, rivers, highways, farms, skyscrapers as I passed through states like Illinois, Oklahoma, Arizona, and Texas. Three days on an uncomfortable, sleepless bus allows for a lot of reflection, which can lead to conflicting emotions. The people sitting around me would come and go stop after stop, and many of them were friendly and inquisitive about where I was coming from and where I was going. After I gave them the abridged version, they always had the same question, a question I knew I would face a million times over once I reached home. "So, what was Russia like?"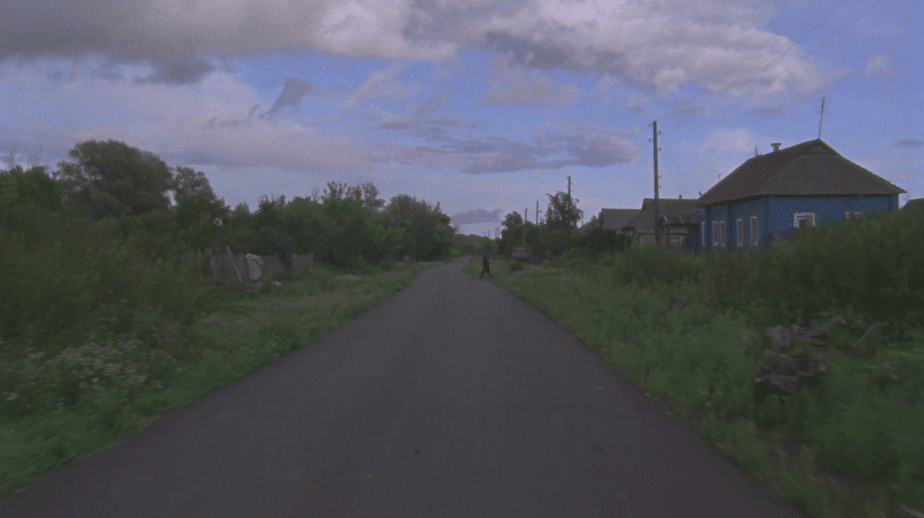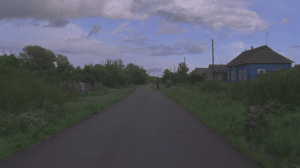 I came to dread this question, and many fellow study-abroaders probably have, too, at least after a while. I never knew how to answer it. Russia was cold, hot, welcoming, isolating, cheap, expensive, better than home, worse than home, fun, depressing, terrible, and wonderful. It was hard to find a balance when answering such questions. Do I sum it up in a few sentences? A few words? Should I talk at length? I was self-conscious about saying too much or too little! I sometimes caught myself saying, "When I was in Russia…", or "In Russia, we…" and I worried that I was bragging or annoying people by talking about it. Upon return home, there will be plenty of stories and memories to talk about, but who you tell these to, how often, and how detailed is a personal choice. In the documentary, Vasily is shown catching up with his neighbors after his return home, and giving out gifts to his family, including a snow globe with the New York skyline. I imagined that Vasily was feeling and thinking that while he could share trinkets and relay a few stories, no words or souvenirs could truly capture his experience. It was something for him alone to truly know and remember, which can alternatively make one feel isolated and proud. These emotions ebb and flow as time goes on, which is totally normal.
The documentary ends the way it starts. The same surroundings, the same landscape, the same family members, the same farm animals — just this time seen through different eyes. My favorite scene is the final one, where Vasily gets smaller and smaller in the distance as the camera leaves him and his village. He walks back into his house just the way he did before his trip, but undoubtedly he walked back into his normal surroundings as a changed person, even if only slightly. "If I wouldn't have agreed to this trip, I would have remained a stump in my village for the rest of my life," Vasily says with a laugh. "Now, I'm more or less enlightened."
I wouldn't say I'm "enlightened" now, but like Vasily, I'm more than glad I took that trip, and with time, I'm just as happy to be home again.
Watch the 20-minute documentary "Vasily" here. Read the Esquire interview with Vasily here, and read interviews with other "ordinary" Russians for the special issue here.