Омар Хайям Кафе/Omar Khayyam Café
Karla Libknekhta St. 107В
11:00-24:00
Meals from 2-10$
Omar Khayyam Café is perfect for a student of any budget. I wandered upon this place while on a wild goose chase for a cat café that I found out had closed down. Needless to say, I was disappointed…until I found Omar Khayyam Café! Located on Karla Libknekhta St along bus number 80's route, it is intriguing to say the least. The café serves Central Asian food specifically from Tajikistan. The café is named after the famous poet Omar Khayyam and his work is featured all over the restaurant. The décor on the inside is truly impressive. From the outside, it looks like any other café/hookah bar but upon entry it is gorgeous! Each table has a different piece of traditional art or musical instrument hanging on the wall. The entryway had beautiful traditional clothes on display in addition to tapestries to view. Sadly, I was not able to take a picture because it specifically stated no photos, but all the more reason to see it for yourself!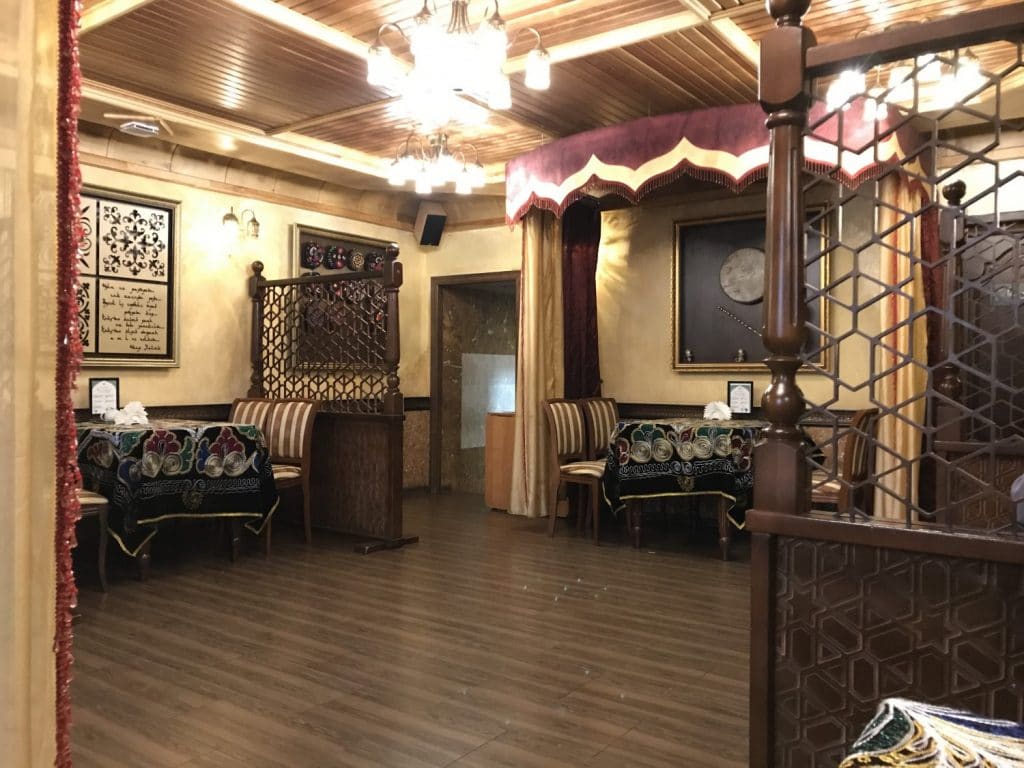 There are two different menus, lunch and dinner. The business lunch was only 200 rubles but the dinner menu had different lamb and plov dishes which were a bit pricier. The service was very good and the waiter was very quick and attentive. According to the waiter they change the décor every few months and they have three other rooms that they rotate during different seasons. The one minor complaint I have is the font on the menu. It was a bit difficult to read because of the style it is written in. The Cyrillic М, И, and Й were hard to distinguish but nothing a little focus won't combat. The food was flavorful and fresh in addition to a whole teapot of green or black tea included in the lunch. The meal, which included beef plov, borsht, and a small dessert, also came with an odd sesame bread that was surprisingly good despite its dense makeup.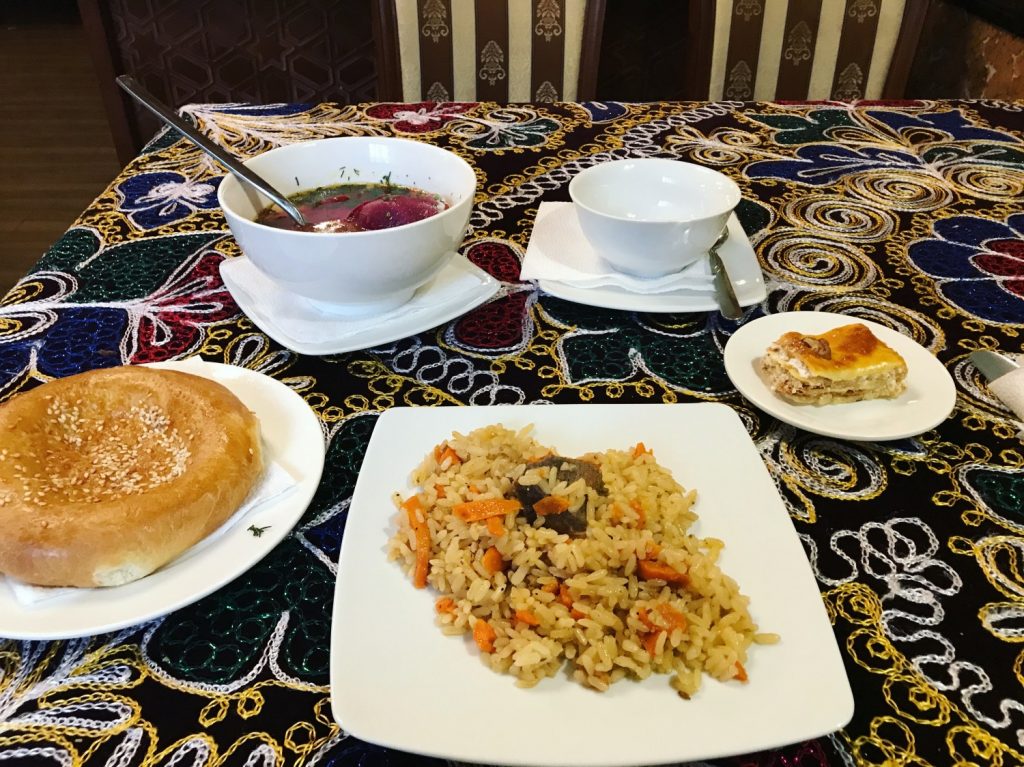 During the meal, there was ethnic Tajikistani music playing and tons to look at. I also heard that they have very good wines from a few friends but didn't try any while there. The waiters speak Russian but their first language is Farsi and the restaurant is family owned. The waiter apparently messed up a word (I didn't notice) and started apologizing for his bad Russian, which led us into a wonderful conversation about why both of us were in Irkutsk. I observed all of the staff being talkative with their customers so in addition to exquisite décor and great food it is also a good place to practice speaking with a local.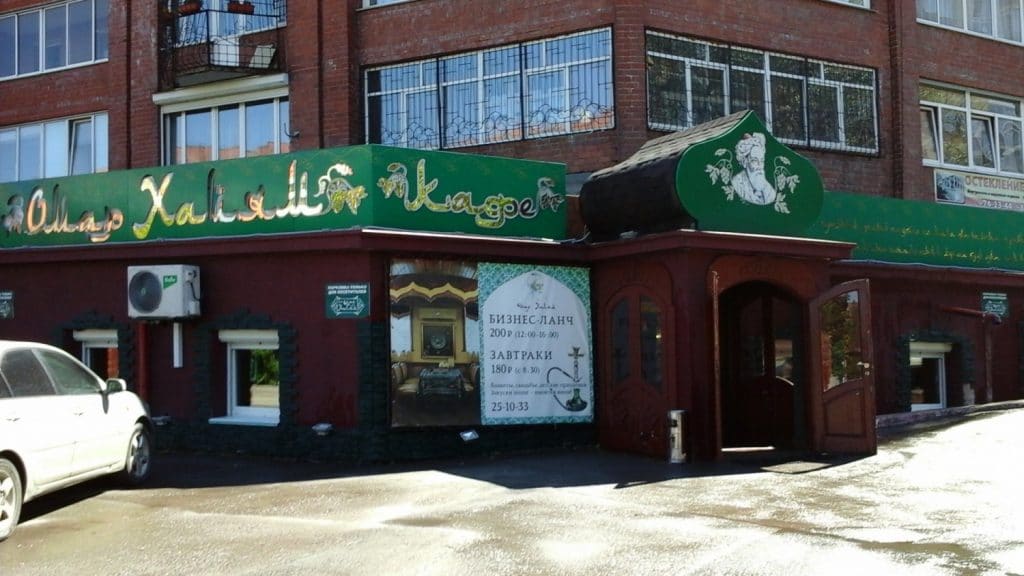 This is a great place to go with friends for lunch or dinner although their menu is much more extensive during dinner hours. If you are going solo it is also a great place to chill, enjoy a cheap meal, and drink some tea. It isn't the most study friendly place however. I didn't feel like it was laid back to the point that I would be comfortable with my homework strewn on the table while the other customers are trying to enjoy a peaceful meal. While it may not be a hot study location, it is definitely worth stopping by. Who knows, maybe you'll even meet a few kind locals willing to practice with you, I sure did!