Old Bar:
The Answer to My Beer Problems
Bolshaya Vasilkovskaya 20A
Sun-Thurs: 2pm-midnight, Fri-Sat: 2pm-2am
$3-4 per pint
Since I arrived in Kyiv, I've been to several clubs, a couple pubs, and god knows how many restaurants that call themselves cafe/bars. This last classification is basically a coffee shop that serves hooch and is a concept that is still strange to me as an American, in whose homeland liquor licenses don't grow on trees. The point here is that there is no shortage of places to purchase an alcoholic beverage in Kyiv if you so desire. However, there was still one type of boozy establishment that I had yet to find, and it happens to be my favorite — a brewery.
Each time I let my fellow students drag me out for a night on the town I am hopeful we will find one, but alas, most of my fellow students are twenty-something boys, and we always end up in some seedy basement karaoke bar or a nightmarish nightclub. How is that the only woman in amongst them is the one that prefers breweries to clubbing, you may wonder? Well, so do I, but that is neither here nor there.
How could there not be plentiful hip beer bars with microbrews in Kyiv. This is a city where, after looking at my street photos of the place, one of my friends commented "Everyone in Kyiv looks like they're on their way to a Pavement concert," That's still the best way to describe the Portland-esque city. I knew I had to stumble upon one sooner or later. And on one fateful day while on a street photography mission in one of my favorite zones, Plosha Lva Tolstova (Leo Tolstoy Square), stumble I did. Walking past an archway, I couldn't help but notice a giant illuminated sign that read "Old Bar," beneath it a smaller one "Old bar, new beer," Hallelujah. It was my turn to pick a bar.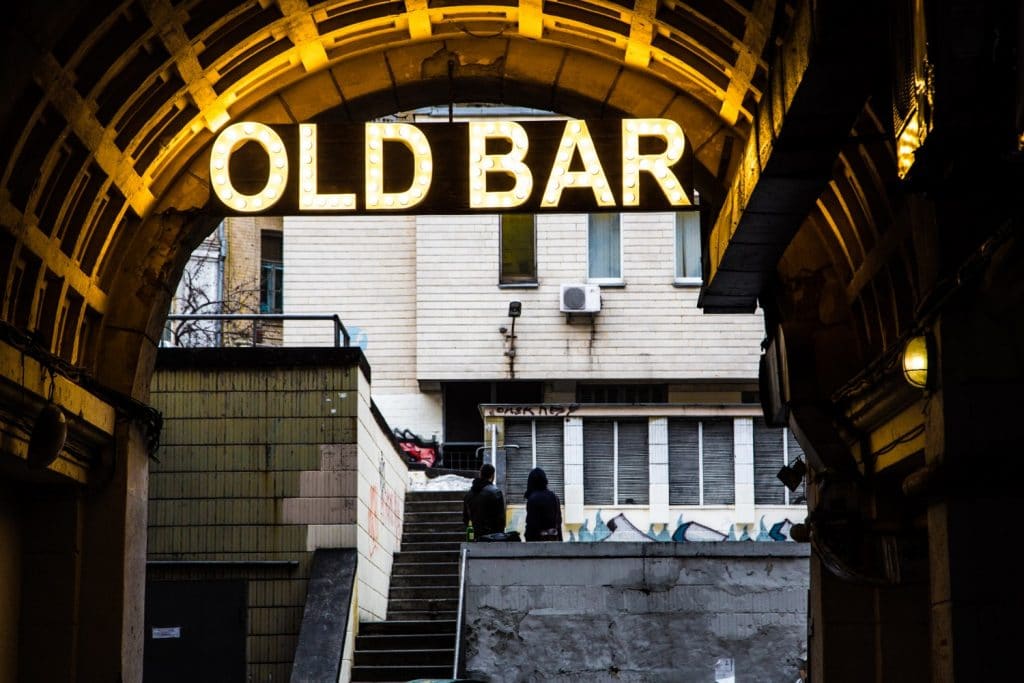 As soon as I walked inside and saw "Ginger Fox" on the menu, an American Pale Ale brewed with ginger, I knew my intuition about the place had been right. Tasty sounding craft brew AND a clever name? It was the answer to my beer problems, the hip brewery I had been searching for.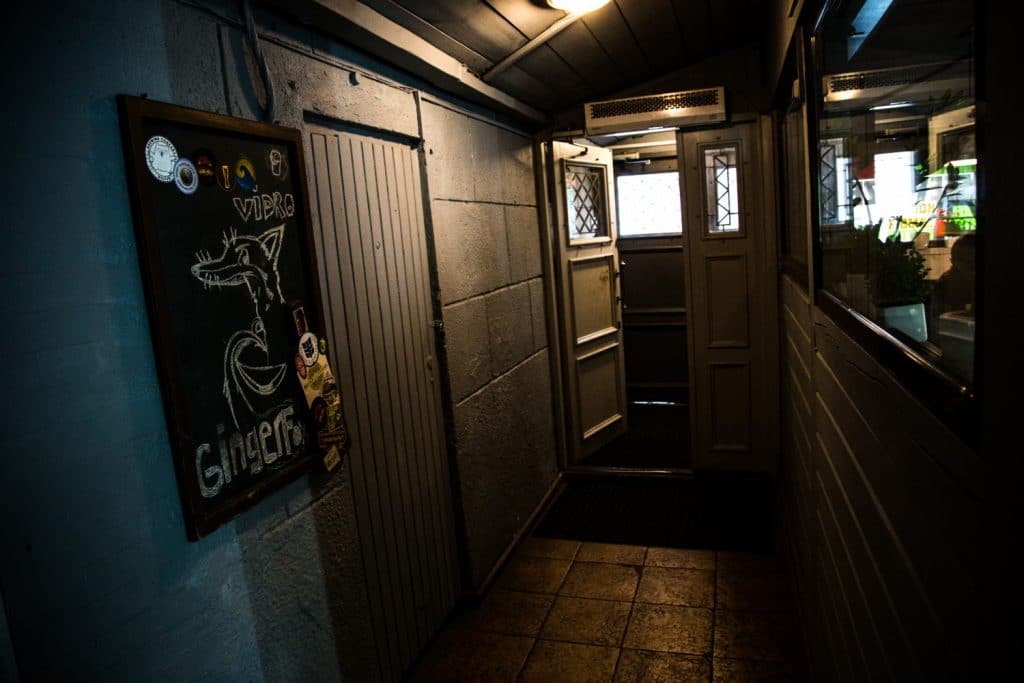 For a pretty new place, having opened in September of 2016, I was impressed with both the size of the menu for bottled beers, spanning nearly two pages, and the amount of beers on tap, which, when I was last there, was more than 20. Though I was most impressed with the Ginger Fox, my favorite was the spiced ale, "Dama s Veslom (sleepy zombie)," an amber ale, and the Drinkerbell, something that the bartender called a "dark mild," what I gathered to mean dark but milder in flavor than say, a stout. Although admittedly, after all the tasteless Heinekens I've found myself drinking purely for a lack of options, they all tasted like heaven, I think even in comparison with all the great beers from my home state of Montana I would've been pleased.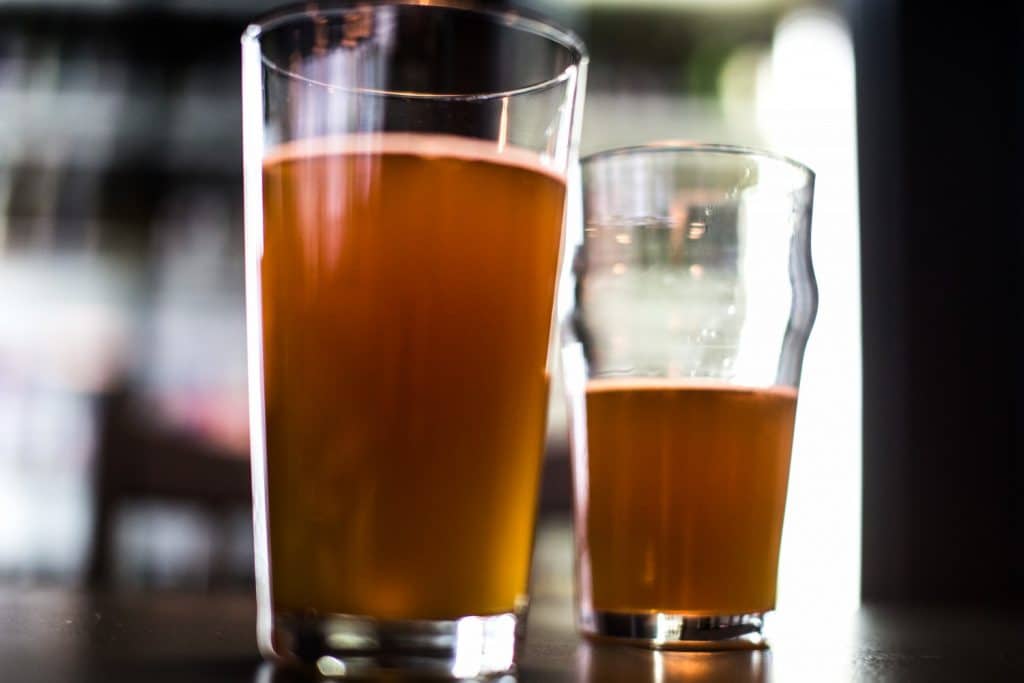 With slanted ceilings, dim lighting, two floors, tasteful minimalist decor, and a difficult to describe but undeniably cool vibe, I highly recommend Old Bar those looking for a change of pace from your typical bar scene. With such good beer, the food was almost an afterthought, but they do serve appetizers, salads, and sandwiches. So, if you're like me, and struggling to find the Pivnii Bari (beer bars), look no further. Old Bar is a great place to start.